For the second year in a row, the Minnesota Storm's Patrick Smith (71 kg) and Joe Rau (85 kg) are in a Trials final. You could add Ildar Hafizov (59 kg, Army/WCAP), Chris Gonzalez (71 kg), and Ben Provisor (85 kg, NYAC) to that list, as well.
On Day 2 of the 2017 US Senior Greco-Roman World Team Trials, held at the South Point Hotel in Las Vegas, Nevada, it was Provisor's power and Rau's passion which grabbed the headlines in what was an extremely crowded 85 kilogram field. The returning Rau survived a hectic onslaught by Jon Anderson (Army/WCAP) in the quarterfinals to come away with a 2-2 win on criteria. In his semifinal match, 2016 National Champion Kevin Radford (Sunkist) gave the Chicago native Rau all he could handle in the first period and nearly stole the show.
Radford picked up the first two points of the bout when he forced Rau down and out of the boundary. Rau responded by getting behind Radford for his own two and then used a gutwrench for a pair of scores. However, on the second turn, Radford reversed position and caught Rau on his back and was very close to coming away with a fall. Rau recovered. In the second period with the score at 6-6, Rau scored on a correct hold for two and then followed up with another takedown to go back in front 10-6. A caution came in for a finger-grab on Rau, moving two points the other way to make the tally 11-8. A final takedown via double unders Rau collapsed Radford with increased the margin to 13-8, which would be the final score.
In the other 85 kilogram semifinal, two-time Olympian Provisor engaged in a lock tight battle of wills against two-time 80 kg World Team member Patrick Martinez (NYAC). Martinez worked Provisor inside to nab the first passivity point of the contest and a 1-0 advantage. Shortly thereafter, Provisor weaved in for underhooks and came forward enough to force the NYAC wrestler out of bounds, evening the score at 1-1. A passivity point for Provisor towards the latter stages of the bout gave him a 2-1 edge he wouldn't relinquish, setting up the showdown with Rau later tonight.
Provisor and Rau have met several times before, including at the Dave Schultz Memorial in 2015, which Provisor won 2-1. In 2014, Rau defeated Provisor two matches to one in the University World Team Trials final.
Smith overcomes Perkins at 71; Gonzalez cruises
Coming into today, Smith had lost to RaVaughn Perkins (NYAC) on numerous occasions, most notably in the finals of last year's Olympic Trials in Iowa City, which saw Perkins take the conclusive two bouts to emerge victorious. In one of the marquee matches of the day, it was Smith who came out on top, exacting a measure of revenge.
Smith moved Perkins out for his first point and then a passivity rang in for his second. Another step-out widened the gap to 3-0. Shortly into the second, Smith got Perkins out again and this time for two points, since Perkins went to a knee. At 5-0, it was starting to appear inevitable. Smith's constant pressure, his trademark, was never dialed down and a yet another step-out came in with just over a minute left. No other points were scored, giving Smith a controlling 6-0 shutdown of Perkins.
The man he will be going against in the finals this evening is a formidable one. Gonzalez was sharp all morning. He was in the midst of a surprisingly competitive battle with Air Force's Brandon Mueller in the quarterfinals. Up 7-3 late, Gonzalez unfurled a big throw for four points and the tech. Up next was fellow Olympic Training Center resident Cody Pack (Legends of Gold), a talented prospect who can be a scoring machine. But in this semifinal, Gonzalez was in complete control, neutralizing any and all offense on Pack's part en-route to a 7-0 decision.
Smith and Gonzalez have a recent history. In the World Team Trials this past November, Gonzalez shocked Smith with a throw and pin in the semifinals.
Bey and Chavez put on a show; Manville gets by Cowan
Kamal Bey (Sunkist) has done his part at 75 kilograms, though the two men who were thought to be his primary competition have not. Jesse Porter (NYAC-OTS) was upset by the surging Mason Manville (Army/WCAP) in the quarterfinals and Kendrick Sanders (NYAC-OTS) was soundly defeated by Dillon Cowan (Army/WCAP) before being injured. Though the way Manville has looked today, it might very well not be the clear sailing many might expect.
As for Bey, he was given a nice test in the quarterfinals courtesy of Michael Hooker (Army/WCAP). Hooker last year surprised Bryce Saddoris (Marines) in the quarterfinals of the Olympic Trials at 66 kilograms. It was initially starting to look like history could repeat itself, but once Bey took command he never let go, skating by with a 6-2 win. But his semifinal bout, Jon Jay Chavez (NYAC) was right there every step of the way. It was 4-1 Bey in the first period and little by little, this thing got chaotic. Chavez isolated Bey's arm and in the scramble (of which there were a few), he turned Bey over to his back for four points. Bey instantly reversed position and caught Chavez on his back for two points. 6-5, Bey. Right before the first period drew to a close, Bey went for a throw that Chavez countered, only to have Bey once again reverse position. After the melee, the score was set at 10-7.
Bey started off the second with a bodylock he hurled over for four. Chavez briefly considered challenging, but decided against it. 14-7. A takedown by Chavez closed it up to 14-9 though (yet again), Bey scampered out and on top for another reversal and two more points. Chavez made things very interesting towards the end when he got behind Bey for two more and followed up with a gutwrench, but there wasn't enough time left for it to matter. In a year where he has done seemingly everything else, Bey advances to his first Senior World Team Trials final 16-13 over Chavez.
Against Cowan, Manville's hips, speed, and balance were on full display. A passivity came in for Cowan practically right away in the first, giving Manville a 1-0 lead. Soon, Manville got in around Cowan and swooped behind for two. A caution and two was also awarded to Manville for a huge 5-0 advantage and he was on his way. For Cowan, it was a frustrating bout. The technical mastery he is known for just wasn't available, as Manville seemed to have an answer for everything thrown his way.
It got worse for Cowan in the second. A Manville takedown :30 in made the score 7-0 — a difficult margin to make up. One of Cowan's famous arm throws did make an appearance, putting two on the board for him. But Manville reversed for two more, the score now 8-2. One last takedown, this time off of a counter he used to get behind Cowan towards the edge, was recorded with 1:40 remaining, sending Manville into the finals via an impressive 10-2 technical fall over the always-tough Cowan.
Tuma & Hafizov finally meet
Two of the best 59 kilogram wrestlers in the country, 2008 Olympian (for Uzbekistan) and 2016 Olympic Trials runner-up Hafizov, and former Junior World Team member Hayden Tuma (Army/WCAP) will have their first official contest(s) this evening.
Tuman kicked off his morning with a quick technical superiority win over Michael Hollingsworth (Navy). He was then pressed by 2012 University World Champion Max Nowry (Army/WCAP) in the semifinals, escaping with a 2-1 win. For Hafizov, it kind of went the same way, except with more offense. Like his teammate Tuma, Hafizov's first match was a tech fall victory as he raced past Andrew Ibarra (NMU-OTS) 10-2 in the second period. The semifinal was altogether different. Facing off against 2016 Junior World bronze medalist Taylor LaMont (Sunkist), Hafizov was given quite the scare.
Hafizov chipped LaMont first thanks to a passivity point and a step-out, but a caution and two provided LaMont with two of his own. A beautiful high-dive attempt by Hafizov was quickly countered by LaMont, who virtually cartwheeled over and top to snag two more points. Hafizov held up double underhooks and walked LaMont to the edge, only to inexplicably turn his back, allowing LaMont to coerce him out for another point. 5-2, LaMont. Next thing you know, Hafizov easily took LaMont's arm and careened him down to the mat for four points. 6-5, Hafizov. The second period hadn't arrived yet and there was already high drama.
With a little over a minute remaining in the match, Hafizov picked up two more points to extend his advantage to 8-5. While on top of LaMont, Hafizov went for a lift. As he walked it to the line, LaMont adjusted and landed on top for two. 8-7. Hafizov challenged the call and lost, resulting in an 8-8 score. Despite appearing confused about the call and losing the challenge, he still held criteria and that is how he advanced.
We will be providing live coverage of the finals this evening on Twitter with recaps coming later, so stay tuned!
2017 US Senior Greco-Roman World Team Trials — Day 2 Finals Pairings
59 kg: Hayden Tuma (Army/WCAP) vs. Ildar Hafizov (Army/WCAP)
71 kg: Chris Gonzalez (NYAC) vs. Patrick Smith (Minnesota Storm)
75 kg: Kamal Bey (Sunkist) vs. Mason Manville (Army/WCAP)
85 kg: Joe Rau (Minnesota Storm) vs. Ben Provisor (NYAC)
3rd Place/National Team matches
59 kg: Max Nowry (Army/WCAP) def. Ryan Mango (Army/WCAP) 4-3
71 kg: RaVaughn Perkins (NYAC) def. Colin Schubert (NMU-OTS) 16-5, TF
75 kg: Jon Jay Chavez (NYAC) def. Dillon Cowan (Army/WCAP) 16-6, TF
85 kg: Jon Anderson (Army/WCAP) def. Lucas Sheridan (Army/WCAP) 4-2
SUBSCRIBE TO THE FIVE POINT MOVE PODCAST
iTunes | Stitcher | Spreaker | Google Play Music | RSS
Comments
comments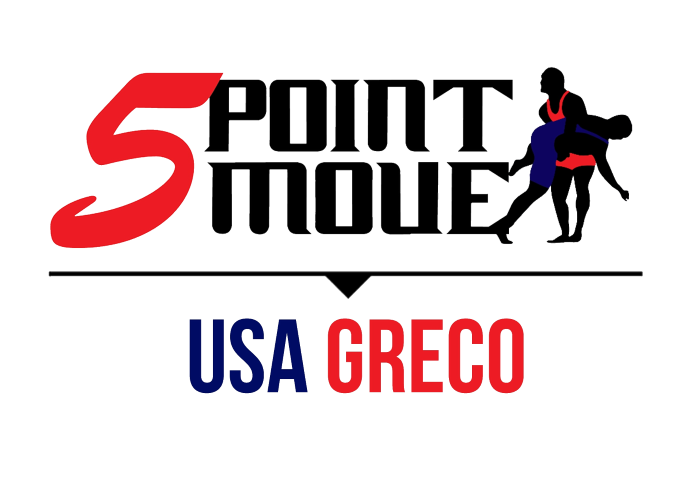 Notice
: Trying to get property 'term_id' of non-object in
/home/fivepointwp/webapps/fivepointwp/wp-content/themes/flex-mag/functions.php
on line
999