After a breakout first day of Greco-Roman action at the Junior World Championships in Tampere, Finland, Team USA is leaving town without putting any more wrestlers on the podium.
With the Americans sitting atop the team standings, the hope for continued momentum resided on the shoulders of four strong competitors, each capable of memorable performances of their own. Two wrestlers in particular, Randon Miranda (55 kg, NYAC-OTS) and Cohlton Schultz (120 kg, NYAC), had recently been on the World stage. Miranda was a Junior World Team member last year and Schultz, the 16-year-old prodigy, made the Cadet squad in 2016, as well. Multi-style talents Dominick Demas (66 kg, CWC) and Wyatt Koelling (84 kg, MWF) had also been on World teams previously. Taking into consideration both the "eye test" and what these four young men have been able to accomplish in their emerging careers, the idea that another banner day was imminent didn't seem unreasonable.
Unfortunately for the US, it didn't turn out that way.
Miranda's late charge not enough
Miranda entered the day as one of Team USA's best shots at a medal. After a promising 2015-2016 campaign, the NMU student made noticeable strides throughout the year to turn himself into one of the most consistent prospects in the country. 55 kilograms at the 2017 Junior World Championships presented an especially deep field to navigate, but Miranda was part of its depth coming in, not a bystander. He showed why in his first (and only) match of the day.
His opponent, 2015 Cadet World Champion Turabek Tirkashev (UZB), offered a unique challenge. Miranda shares qualities with Tirkashev — they both display speed, toughness, and a preference for chain scoring. The glaring difference in their bout was the Eastern European upbringing. Miranda is more accustomed to the grinding, position-first machinations of the American style, where copious pummeling and prolonged hand-fighting serve as setups. On the other hand, Tirkashev is a bit more open and will attack loose limbs or go for scores even when a position is not 100% secure.
They brought a brisk pace to begin. Miranda clawed with purpose from a distance like a pugilist finding his range. Tirkashev moved his feet, spying for clearings to wrangle tie-ups. It wasn't chippy — not yet. The pair worked the mat with a certain synchronicity, each determined to settle on a rhythm. Breaking off of an exchange near the center of the mat, Miranda lost his balance and collided to the surface. Tirkashev pounced, finding a front headlock. He rolled Miranda for two and kept the lock, twisting and twisting and twisting. Somehow, Miranda held firm until the referee called a halt to the sequence with the American wrestler's neck and jaw no worse for wear.
When they returned standing, Tirkashev snatched Miranda's arm and tumbled it over. What initially looked like a two-point maneuver was scored as four since Miranda exposed. Tirkashev, now ahead 6-0, seeemed to be in danger of putting this one away without much of a struggle. Miranda wasn't about to let that happen.
He regrouped for the second period and immediately, a new energy could be detected. Miranda wasn't out of the match, not when a whole three minutes still remained. But in order to close the gap, he needed to stay patient while upping his aggression. Miranda began bearing in on Tirkashev more and more until finally, a passivity point arrived to cut the deficit to 6-1. The Uzbek was now the one going backwards as Miranda chopped at him with go-behind attempts, double overhooks, and snaps. It was as if a fresh perspective had emerged. Tirkashev wasn't necessarily fading, but he also wasn't in charge of the action any longer. Miranda was heating up, though the clock definitely wasn't on his side.
With just over :10 left, Miranda held double overhooks as he bullied Tirkashev to the boundary. Tirkashev dipped underneath and used his hands to lift Miranda up at the waist. In a flash, Miranda jumped down and sprinted in on a high dive, taking Tirkashev off of his feet and onto his back for four points. Upon the reset, Miranda repeated the same pattern once more, only there were no longer enough seconds on the clock to continue the comeback. Tirkashev was spent. But he was also the one who got his hand raised by the virtue of a 6-5 score.
Tirkashev advanced to the semifinals where he lost to the wrestler he defeated to win his World title two years ago, Kerem Kamal (TUR), effectively ending Miranda's chance of making the podium.
Schultz starts hot but falls short
Schultz started the morning out against Artur Vititin (EST), an experienced wrestler who has jumped back and forth between age-group and Senior competition. Schultz brought the fight immediately, putting Vititin off balance and nabbing two on a takedown. A proceeding front headlock attempt at the edge didn't provide enough real estate for the American to capitalize further and back up to the feet they were. Following a short interim of pummeling, Vititin uncorked a four-point arm throw to jump ahead 4-2. Schultz did not wait to rev his engine in the second frame. He got back to work immediately and it appeared he was wearing Vititin down. Short drags, snaps, high dives…Schultz wasn't without gusto. A passivity point rang in for him with a little over a minute remaining, but nothing else. Vititin escaped the kid's pressure to come away the victor 4-3. Vititin was defeated by Iranian Amin Moham Mirzazadeh 3-0 in the round of 16 to take Schultz out of medal contention.
Schultz's summer is nowhere near over, however. In a few weeks' time, the Olympic Training Center wrestler will be gearing up for the Cadet World Championships in Athens, Greece.
Koelling just misses out
2015 Cadet World Team member Koelling faced off with Aleksandar Stjepanetic (SWE), who similar to Vititin, has seen his share of Senior international matches. Stjepanetic capitalized first on an inside-out arm throw for two points. Koelling quickly reversed for his own point and tried a reverse lift before the position got away. Once back on their feet, it was a matter of battling it out in the ties and creating movement, something Stjepanetic was able to achieve. A passivity point was awarded to the Swede late in the opening period, putting Koelling behind 3-1.
The attributes Koelling is known for — namely solid positioning and balance — did not betray themselves as expected. Stjepanetic created enough constant pressure throughout the sum of the second period to both stave off getting called for passive and keep Koelling on his back foot. Scoring chances just weren't there for the Utah native as he went on to drop the bout by the same 3-1 score. Nikita Klimovich (BLR) squeaked past Stjepanetic in the next round via criteria, which ended Koelling's day.
Demas outgunned by Brazil
2015 Junior Pan Am Championship gold medalist Joilson de Brito Ramos (BRA) was thought to be a good test for the uber-gifted Demas, but one that the Ohioan could deal with. Demas, a quick and intuitive athlete, blends an old-school Greco approach with a refined all-style skill-set that can create problems for international competition. The problem in his bout with de Brito Ramos was simply that he couldn't turn on the accelerator. The Brazilian brought size, strength, and experience to the table, and it was a combination that wound up proving too much for Demas to overcome.
A minute into the contest, de Brito Ramos was rewarded with a passivity point and immediate followed up with a step-out to take a 2-0 lead. Demas' speed, usually an advantage, didn't play a role in the early going, primarily because de Brito Ramos repeatedly went with heavy inside work that allowed him to control the pace. Another point rang in for de Brito Ramos towards the end of the second after a throw attempt, wideneing his advantage to 3-0.
Demas perked up in the second and although he wasn't penetrating de Brito Ramos' defenses, he was beginning to get into the fight. His assertiveness became increasingly evident and he was no longer being caught backing up. de Brito Ramos landed a two-point headlock for a 5-0 lead, but Demas would still be heard. He blitzed in on a high dive that de Brito Ramos tried turning into a lateral. Demas landed on top to collect two. A challenge came in for the US and after the conference, the score was adjusted to 6-2 in favor of de Brito Ramos. With under :30 to go, the Brazilian got behind Demas for two before launching a throw for another four. In the end, it was 12-2 technical fall loss for for the US. de Brito Ramos fell to Stoyan Sto Kubatov (BUL) in the round of 16, eliminating Demas from the tournament.
We will be recapping the entire 2017 Junior World Championships complete with further analysis in this week's Monday Roundup.
2017 JUNIOR GRECO-ROMAN WORLD CHAMPIONSHIPS
DAY 2 TEAM USA RESULTS
55 kg — Randon Miranda (NYAC-OTS/CA)
LOSS Turabek Tirkashev (UZB) 6-5
66 kg — Dominick Demas (CWC/OH)
LOSS Joilson de Brito Ramos (BRA) 12-2, TG
84 kg — Wyatt Koelling (MWF/UT)
LOSS Aleksandar Stjepanetic (SWE) 3-1
120 kg — Cohlton Schultz (NYAC/CO)
LOSS Artur Vititin (EST)
SUBSCRIBE TO THE FIVE POINT MOVE PODCAST
iTunes | Stitcher | Spreaker | Google Play Music | RSS
Comments
comments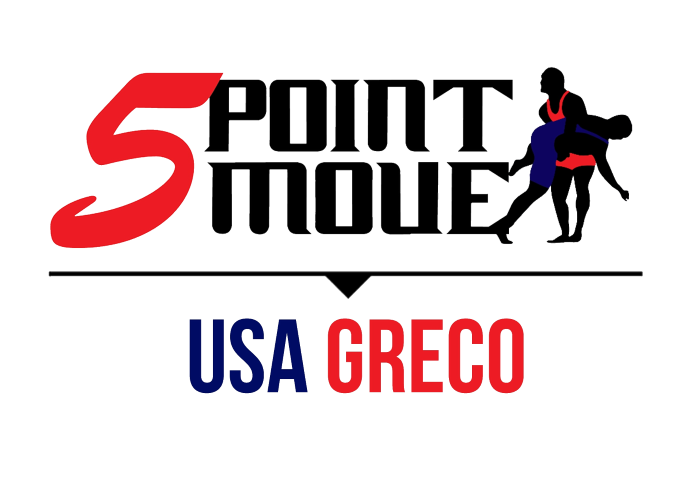 Notice
: Trying to get property 'term_id' of non-object in
/home/fivepointwp/webapps/fivepointwp/wp-content/themes/flex-mag/functions.php
on line
999