Two Team USA Cadets still have work to do and potential medals to win. Just the same, we thought it a good idea to get a pulse of where the coaches are at.
Following Cohlton Schultz's dramatic come-from-behind win in the 100 kg finals of the 2017 Cadet Greco-Roman World Championships, we reached out to co-head coaches of the US World Team, Lucas Steldt (Wisconsin, Combat Wrestling Club) and Zac Dominguez (Nebraska, MWC) to see how they felt about a few topics. Schultz's win is obviously a focus. But so are the performances of the group thus far, what it all means for the US program, and their experiences the last couple of days in Athens, Greece. Needless to say, the tone demonstrated by both men was upbeat.
5PM: So, how does it feel to be first-time head coaches of a World Team and to come away with a champ in Cohlton Schultz?
Zac Dominguez: It is unbelievably awesome! USA Greco is gathering confidence and this is just the start.
Lucas Steldt: I agree with Zac. It is amazing and rewarding for me. I'm learning from these guys and really honored to stand next to these coaches and athletes.
5PM: Was there anything at all that surprised you with how he performed?
Dominguez: I was surprised only by the resilience of our boys. Usually atthis level when we are down we tend to shut down. But not this time!
Steldt: I've been with Schultz a few times before and I have to say no. No big surprise. I have seen him best these guys before and other guys at the Junior level. At the same time, the World title is no less amazing and emotionally gratifying. For the rest of the team, they are some cool cats. They also are good athletes. I'm not surprised by anyone. I think they all are doing the best with what they have invested into Greco-Roman.
5PM: What does his victory say about the US program? Obviously things are starting to click, but two World Champs in a year is still an achievement worth touting, right?
Dominguez: I believe it says two things: One, Greco is coming together with coaching and athletes. The common goal is coaching and winning at the World level. And two, Gary Mayabb is the perfect hire!
Steldt: It says how much in need we are of reeducation regarding the view of Greco-Roman by the majority and what kind of plan it takes to be successful. But it also says that in the end, we are building the right machine with the right parts to produce World level Greco-Roman athletes.
5PM: The Day 2 performances may not have accrued the same number of wins as Day 1, but the way Reiniche battled so hard, how confident and skilled Ragusin was until he got caught in quicksand, and Ashton Sharp's tenacity and will to score were something else. Is this what you expected when training really began to kick in a couple months ago?
Dominguez: The Day 2 boys did have some living up to from the boys on Day 1 and I feel they wrestled excellently. Small details that come with experience will make them better, but I was very happy with them. They fought hard.
5PM: You have two wrestlers still alive on what is essentially Day 3 of the tournament. What do you tell Reiniche and Hendricks tonight and tomorrow morning before their matches? Are there adjustments you've noticed worth making at this point?
Dominguez: We covered additions to their performances. Jake has to take more calculated risks and Mason has to start earlier. They have the game plan and now it's up to them to execute.
Steldt: We'll tell them tonight to have one or two scores lined up to fire off for two minutes straight. We need offense. My observation was their inexperience. So we need to use the experience they do have and use that as a platform for offense right now. It's simple: back the other guy up and attempt your scoring maneuver over and over.
5PM: Overall, how has this experience been thus far and how has it affected your viewpoint of the sport in this country as coaches?
Dominguez: My experience has been unbelievably awesome. I could not ask to be apart of a better group. It's not too often that you get to coach a World champ!
Steldt: It hasn't affected my viewpoint, it has only reinforced it.
The repechage round for the two remaining United States Cadets is scheduled for 5:30pm local time (10:30am EST) on Wednesday. Live streaming is available in the United States on Trackwrestling.com. 
SUBSCRIBE TO THE FIVE POINT MOVE PODCAST
iTunes | Stitcher | Spreaker | Google Play Music | RSS
Comments
comments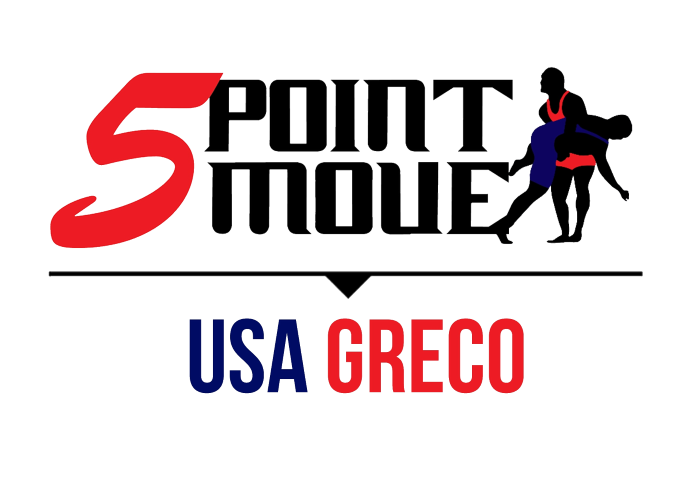 Notice
: Trying to get property 'term_id' of non-object in
/home/fivepointwp/webapps/fivepointwp/wp-content/themes/flex-mag/functions.php
on line
999