Depending on where you live or what brand of news you prefer to consume, it might seem as though the coronavirus pandemic in the US is either on its last legs —  or just beginning to gather steam. Whatever the case may be, the only thing anyone knows for sure right now is that summer training for American Greco is entering its "first wave".
Several athletes returned to practice last week at the Oklahoma Regional Training Center. Organized by OKRTC head coach Eric Guerrero, the highly-publicized camp offered a mix of disciplines and featured the likes of Travis Rice (60 kg, IRTC), Joe Rau (87 kg, TMWC/IRTC, world #7), Alston Nutter (67 kg, Sunkist/NTS), Marcus Finau (87 kg, NYAC), G'Angelo Hancock (97 kg, Sunkist, world #8), and West Cathcart (130 kg, IRTC). Guerrero coordinated with Illinois RTC head Bryan Medlin, who mobilized his group, and soon enough, six athletes were touching down in Broken Arrow ahead of their first functional collective training experience dating back to March.
And now more bodylocks are on the way.


Herb House, New York Athletic Club coach and member of next year's 2020ne Olympic Team staff, has spent the better part of the past month working with fellow Senior coaches in an effort to create realistic opportunities for even more athletes. Which in the early stages presented its fair share of challenges. Everything was a guessing game, outside of USA Wrestling's exhaustive multi-phase reopening guidelines. House and company were not sure what they might be able to pull off, they just knew they had to do something. The result is an innovative makeshift training model that aims to address all of the pressing concerns held by athletes and coaches alike.
"All of us club coaches got together and had all of these conference calls," began House. "We started to create a calendar where we branch out our training. Now, we will be able to offer training in each region of the US, and all of the training camps will be hosted by the club coaches. I started putting the calendar together and called all of the coaches to ask each one who wanted to host a camp for the Senior National Team. Most of these camps are going to be geared towards the Senior level to prepare these guys for the Olympics."
As of now, three camps are already booked with potentially one or two more stretching into mid-August — and perhaps later. The first stop for eligible US Seniors will be Ivan Ivanov's Suples Training Headquarters in Boise, Idaho, a particularly popular destination due to Ivanov's status as a do-it-all guru.
"His philosophy is not just a regular camp, he wants to train these guys and then help create our own identity," explained House. "It's great that we go overseas a lot and learn from the Europeans and wherever else we go, but he wants to create something where we in the United States have our own identity for wrestling and build on that every year. I called him and said, Yeah, let's do a camp and get it all worked out. Then I called all of the coaches and what we did was decide to go 60 kilos to 77 kilos, and then we opened it up for the rest of our Senior National Team athletes."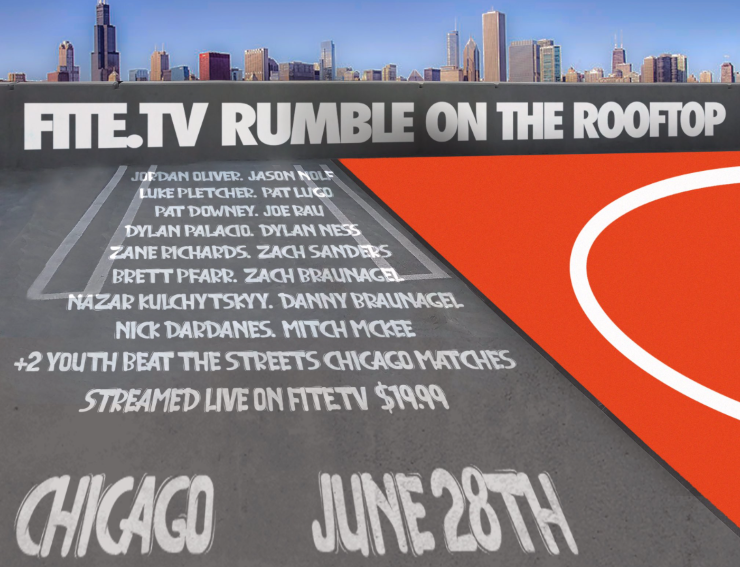 Tuning up the wrestlers is not the only thing on Ivanov's mind. He is also interested in tutoring the coaches in attendance as a way to ensure that everyone is operating with the same long-term plans for success. It's not quite a coaches' version of "passing the torch"; instead, it is simply a way to take advantage of a unique opportunity given the current parameters. With so much of the focus normally residing on the athletes, there is rarely time for Senior-level coaches to gather feedback and tricks of the trade from others. At Suples, they will simply split the time so that everyone benefits.
"Ivan said that he wanted to start helping coaches to get better so that when guys like he and I are gone, the younger coaches know how to be a Senior coach and have their own identities in terms of coaching," House said. "What we're going to do at the camp is have one session for the athletes where we're training those guys and getting them ready, and then an afternoon session for the coaches where we educate them and train them to be better coaches. We can always learn from ourselves and others how to become better coaches."
The camp in Boise goes from Monday, July 5 to Saturday, July 11. After that, it is a quick turnaround. Athletes have the option to zip over to the Utah Valley RTC for the next camp, which begins on Sunday, July 12. And when training in Utah is concluded, Zac Dominguez is offering up MWC from July 19 to 22. Shawn Sheldon's SWAT Academy in Florida could be added to the mix before July is up, as well. "Hopefully, we are thinking this is going to build," said House. "Maybe some place will not be able to have the camps because of the virus, but we're trying to do something new by thinking outside the box. Not everyone is going to go to these camps at once. What we're saying is, Hey, if you want to get some training in, here is the schedule, here are the dates, and here are the club coaches who are willing to offer you their rooms to do that."
Guidelines: They Want You Tested
The first order of business is, naturally, the safety for all involved. How that gets accomplished begins with screening. Athletes as well as coaches are encouraged to get tested for the virus that causes COVID-19 prior to arriving in Boise. If they are unable to do so, House and others are in contact with a nearby medical clinic with the goal of providing tests once everyone is in town, and those results should become available the next day (July 6). But long nasal swabs lodged deep enough to appear threatening to brain matter is only Step 1. The rest of the steps take hold on the periphery and mirror many of the same guidelines currently found in training centers overseas.
"All of the coaches will have masks on, we're going to take their (athletes') temperatures, and all of the rooms and equipment are going to be sanitized once they leave everyday and in the morning," said House. Away from Suples, wrestlers can expect more space than usual. That's because the attendees are going to be divided up according to team/club or state origin. "Not everyone is going to be in the same location," continued House. "We're going to split everyone up. But our main goal is to have everyone tested before they arrive to the training facility. And if we can't get them tested, we are going to follow the basic procedures of face masks for all of the coaches, disinfect all of the equipment, and take everyone's temperature."
House closed the topic with an equally hopeful and ominous message.
"There is a way to do this where everyone stays safe by simply playing it smart. If you're feeling sick, we want you to step forward beforehand and say, Hey, I probably shouldn't be leaving my house to go anywhere. It's a risk, right? Everything we do is a risk. One bad step can shut this whole thing down pretty quick. But that's why we are trying to take every step possible to protect the athletes, coaches, and staff."
Objective: Increased Cohesion
One of US National Team head coach Matt Lindland's most impassioned goals throughout this lustrum has been to foster consistent communication among athletes and coaches, and in turn, impart a more unified front as Team USA. House is wholly observant of this directive, to such a degree that he feels a brunt of the onus actually rests mostly with the coaches. This thought process first hit House a few years back and his resolve since then has only grown. Now it is dialed up even more.
Whether due to sentimentality brought on by quarantine, or the fact that the US is on the precipice of (another) Olympic Year, House has used his recent allotment of extra time sans tournaments to reflect on team-building strategies that can bridge a competitive gap the National program has been trying like mad to close. The chance to do this sooner was not available. Now it is. So when asked how he would define success following this upcoming series of camps, House immediately pointed to a heightened sense of togetherness that betrays itself in how the athletes perform — and how often the coaches collaborate.
"What I really want to see is the opportunity for all of the club coaches to unite as one. My main goal for this whole thing is to make sure we work together as coaches and we come up with one strategy — an image. To come up with an image for the US Team where when we walk out there, everyone knows who we are. Right now, we're trying to find our identity. Hopefully when this all over, we have an image that makes us a better Team. And hopefully when the athletes come out of this, they trust everyone.
"I think trust is a big thing that we're missing out of this organization. But over the last couple of years, I see that our athletes want to believe in our program. They want to see that this is the answer, that we can do this. But I think it starts with us coaches. We have to lead by example. This is what I am really shooting for. When they see us working together and buying into the National Team program and combining that into our own programs, I think they are going to buy into it and we will have a great plan to move forward as Team USA before the Olympics next year."
2020 US National Team Summer Camp Series
July 5-11 — Suples Training Headquarters — Boise, ID
July 12-16 — Utah Valley RTC — Orem, UT
July 19-22 — MWC — Papillion, NE


Listen to "5PM37: The wildman Sammy Jones" on Spreaker.
SUBSCRIBE TO THE FIVE POINT MOVE PODCAST
iTunes | Stitcher | Spreaker | Google Play Music
Notice
: Trying to get property 'term_id' of non-object in
/home/fivepointwp/webapps/fivepointwp/wp-content/themes/flex-mag/functions.php
on line
999