When Artem Surkov (67 kg, RUS) was dumped head-over-heels due to an Alex Sancho (Army/WCAP) arm throw, it had seemed that, maybe, for just a second, momentum might have begun shifting for the United States program. Prior to Sancho's duel with Surkov, the Americans sported a 1-3 record in Tokyo and were without a medal match. Then here came Sancho, who had fallen behind the Russian sparkplug 4-0 until successfully re-introducing a technique that he hadn't used in a while.
But Surkov reversed on the back-end of the maneuver to reclaim the lead. And by midway through the second period, sunny rays of hope became obscured by an ominous overcast sky. Surkov would string together five more points in the next period for a 10-4 triumph; and not 20 minutes later, John Stefanowicz (87 kg, Marines) found himself on the wrong end of a dodgy decision loss to Ivan Huklek (CRO).
Bitter, confusing, and not at all the way they drew it up beforehand. Such is how this Olympiad will end for the USA Greco-Roman Team.
Day 3 of the 2020 Tokyo Olympic Games began at 11:00am local time (10:00pm ET) and aired live on NBCOlympics.com.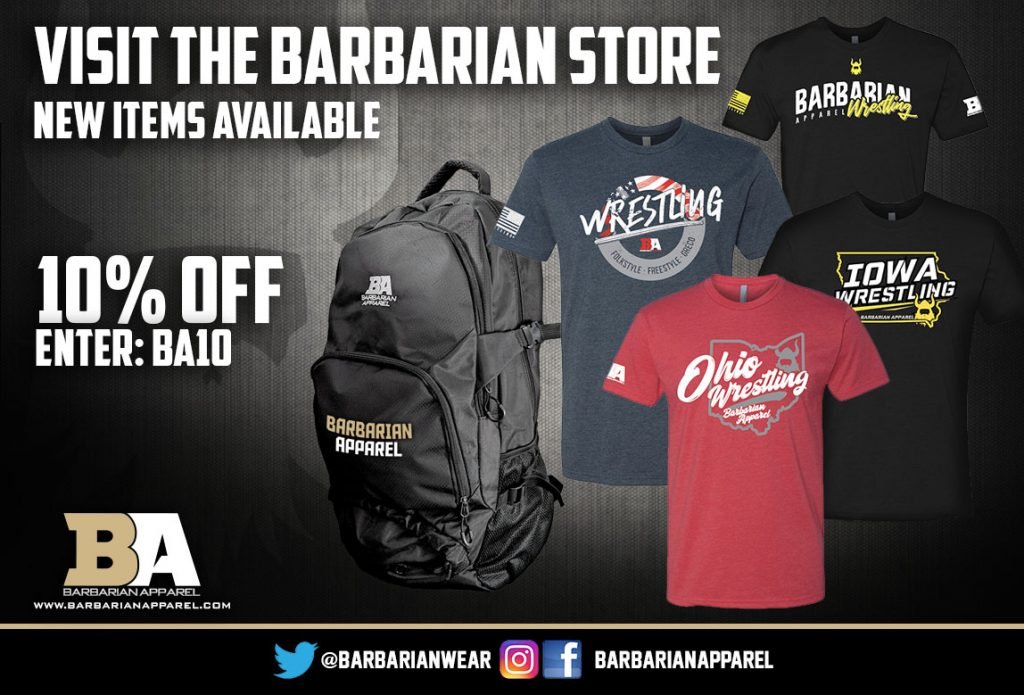 Sancho did appear tentative early in the first against '18 World champ Surkov as the pair seemed content with a brisk but non-threatening feeling-out process. The first passivity knock was dished out to Sancho — who was soon curiously penalized for a defensive legs caution — distributing an automatic two points to Surkov plus a reset from top par terre. The gift was not ignored; Surkov re-set and went deep on his lock to churn one gut that delivered a perilous 5-0 deficit for Sancho.
Back on the feet Sancho started generating a little more motion in the ties. He was eating up real estate, becoming more assertive. The movement worked. Because as Surkov poured back inside off of an exchange, Sancho flung the arm to collect four big points. Even when the Russian was credited with a reversal point after holding on for dear life, the multi-point score provided a boost for US fans that was difficult to ignore.
Confidence had filled Sancho, too. He strolled out for the second period and immediately decided to bring more purposeful contact as he scanned for openings through the hand-fight. Surkov wasn't exactly bailing; but he also was not the aggressor. Sancho looped through the arms desiring two-on-ones and underhooks, only to wind up constantly knotted at the wrists and forearms. But despite Sancho's urgency, Surkov was the recipient of the second passivity/PT. Again, the position favored the other side. Surkov did not relent in securing a lock that he applied to crank two more guts. The result was a booming 10-4 advantage — and from then on, all he had to do was expertly stave off incoming fire. Sancho hustled, mixed angles, lowered levels, and desperately searched an opportunity that might kickstart a furious comeback. Surkov defended the blitz, as he often does. In the end, it was a 10-4 decision responsible for putting Sancho in the "repechage waiting game".
Unfortunately for him, Surkov was downed by Parviz Nasibov (UKR) in the proceeding round, thus eliminating Sancho from possible contention for bronze.
Stefanowicz Not Allowed to Stand Up
The officials, intentionally or not, they have managed to make Tokyo '20 a rather interesting event, mostly for the wrong reasons. Not that Stefanowicz was without his own opportunities on Tuesday, because he wasn't. But one sequence in particular is still eliciting a fair amount of head-scratching.
Huklek — who powered through the field at the World Qualifier in May — did an admirable job of commandeering the more bullish posture preferred by Stefanowicz as the first period got underway. The pace observed by the Marine is persistent, but especially effective in the second period of matches when the opposition tends to wear. One component that makes this approach work for Stefanowicz is par terre defense. Should he get put down first, so long as the damage isn't severe his on-the-feet pressure usually pays dividends.
That was the thought when Huklek became the beneficiary of the first-period passivity/PT. But Stefanowicz, his mind wasn't on merely defending. Instead, he wanted to explode up and out on the whistle — which he did. Yet almost instantly after he sprang to his feet, the official called a false start. It was not an accurate call, but also not challengeable. Huklek required a time-out for a small cut, and the match was reset with CRO back on top PT. This time, Stefanowicz went prone. Huklek seized on his lock — and though it required grueling effort — his gutwrench piled up four points, good for a 5-0 lead.
The passivities were arranged in a traditional manner. In the second period, Huklek was dinged, allowing Stefanowicz the chance to reshape the narrative. At the whistle, the '19 US World Team member locked for a lift before settling to the tarp with a gutwrench. One turn later, Stefanowicz was firmly back in it. Two points were necessary. And, within reach. Huklek prodded and clasped with the understanding that his job was simply to ward off the heat. Stefanowicz relentlessly pursued. He has had a knack for clutch scores throughout his career. None were available in this match. Huklek took the nod 5-3 to cut short Stefanowicz's path to a potential Olympic final.
Huklek prevailed over Rustam Assakalov (UZB) in the quarterfinal but was defeated by 2X World Champion/'16 Olympic silver Zhan Belenyuk (UKR) in the semis. Once Huklek fell to Belenyuk, Stefanowicz's tournament was ended.
USA Notes:
The USA Greco-Roman Olympic Team finishes the '20 Tokyo Games with a 1-5 record.
Ildar Hafizov (60 kg) and G'Angelo Hancock (97 kg) both fell to eventual medalists. Hafizov lost to gold medalist Luis Orta Sanchez (CUB) and bronze Sergey Emelin (RUS); Hancock was edged by Tadeusz Michalik (POL), who earned bronze.
Wednesday morning, both Surkov and Huklek will compete for bronze.
2020 Tokyo Olympics
August 1-4 — Tokyo, JPN
TEAM USA FULL RESULTS
60 kg: Ildar Hafizov (Army/WCAP) — 12th
LOSS Luis Orta Sanchez (CUB) 5-0
LOSS Sergey Emelin (RUS) 7-1
67 kg: Alex Sancho (Army/WCAP)
LOSS Artem Surkov (RUS) 10-4
87 kg: John Stefanowicz (Marines)
LOSS Ivan Huklek (CRO) 5-3
97 kg: G'Angelo Hancock (Sunkist) — 7th
WON Mikheil Kajaia (SRB) 5-1
LOSS Tadeusz Michalik (POL) 4-3




Listen to "5PM50: Mr. Fantastic Benji Peak" on Spreaker.
Listen to "5PM49: Robby Smith on coaching, fatherhood and mentors" on Spreaker.
Listen to "5PM48: Austin Morrow and Gary Mayabb" on Spreaker.
SUBSCRIBE TO THE FIVE POINT MOVE PODCAST
iTunes | Stitcher | Spreaker | Google Play Music
Notice
: Trying to get property 'term_id' of non-object in
/home/fivepointwp/webapps/fivepointwp/wp-content/themes/flex-mag/functions.php
on line
999