With Williams Baptist's Greco-Roman team about to open up their second season, now is as good a time as ever to commence with the newest edition of The Williams Word with WBC head coach Jonathan Drendel. In the previous report back in July, Drendel explained how his wrestlers would be able to enjoy some downtime during the summer, although he did expect the athletes to get workouts in whenever available. Well, the summer is over, the boys are back together, and wouldn't you know it, but WBC is already on the brink of another competition.
This weekend in Fremont, Nebraska will see Williams Baptist College participate in the second annual Midland Greco-Roman Exhibition Series. And — just like a year ago — Drendel is looking forward to using the time out west to give the team a baseline in which to start the season, as you will read below. In addition, Drendel also offers status updates on several of his athletes — talented 67-kilo competitor Duncan Nelson, who is recovering from a knee injury; newcomer and age-group standout Anthon King (55 kg) of Illinois; and a surging Sean Sesnan (55 kg), who is set to become WBC's first Greco athlete to compete overseas later this month.
5PM: Last year, the inaugural Midland Greco Exhibition Series was also Williams' inaugural competition as a team. What did you like about it enough to want to bring your guys again this year?
Coach Jonathan Drendel: Really, it boils down to matches. Matches, experience, those are key to getting us to where we need to be, and Nebraska provided that. Most of our guys got five, six matches there in a short period of time. At the same time, that's very good experience. It exposes these guys to the rules and it exposes these guys to a real match setting. It also exposes them to their failures and what they need to work on.
It's crucial at this point in the year that we know where we need to move forward. It is one thing to wrestle a guy in practice who you go against everyday, knows what you're going to hit, and you know what he's going to hit. But wrestling someone who is going to come at you with a different style, a little bit of a different experience, can really show us where we need to be. I have in mind where I think guys need to be, but I need them to have in mind where they need to be. So that's the biggest thing, getting that experience in and just getting used to being on the mat.
5PM: We talked a lot last year about the timing. It's the same thing again this season. After this event, there will be another gap in the domestic schedule. So is that what you're saying, that you like this event because it will help provide a baseline for your guys?
JD: Yeah, it's definitely a good way to gain a baseline. Really, there is nothing domestically going on right now. We'd be foolish not to be there. A lot of these guys are new. We've got some returners, but we have some new guys, as well. Greco is different than what they're used to. It's different from folkstyle, it's different from high school, it's different from collegiate wrestling. And they need to be exposed to that. We have been working a lot in the room building a foundation with these guys and they need to test out where they're at.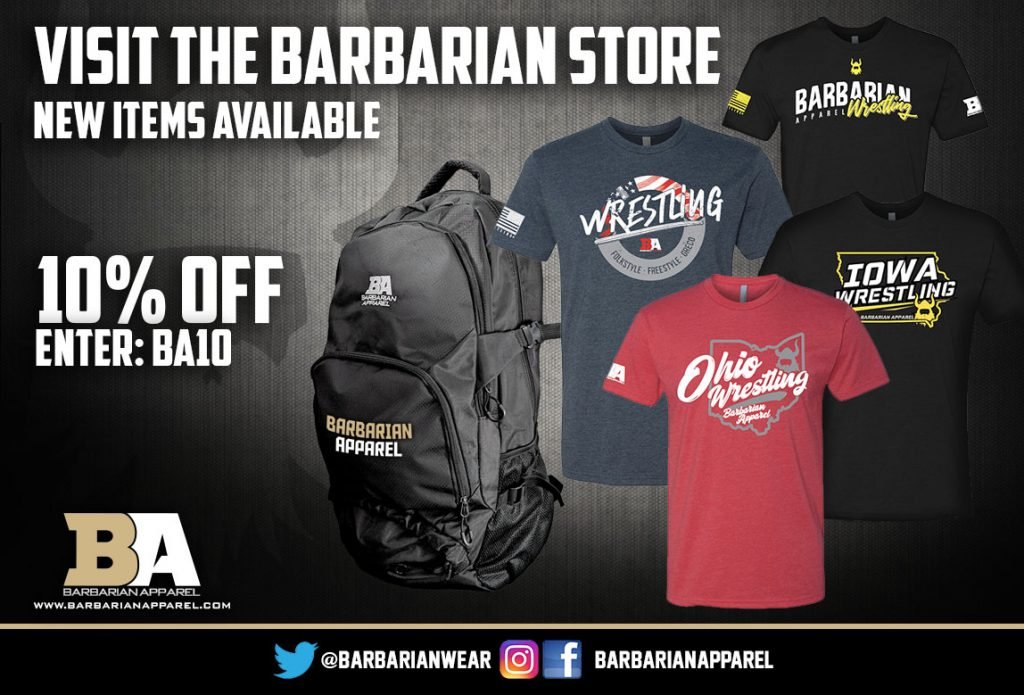 5PM: We're already in the second week of October and your team has been back for a little while now. Coming back from the summer — and this is the first time you're reconvening, it's the second year of the program — did everyone hit the ground running or did it take a couple weeks for your guys to get their sea legs underneath them?
JD: I think anytime you take a break there are going to be some cobwebs and rust you have to work out with. But I think for the most part, guys stepped in and did it well. Most of the guys were consistent with lifting over the summer, which was my primary concern, staying big and strong as they got ready for the season. It's hard for you to go home and find the training that you need, so stepping back in the room there were some cobwebs but it was to be expected. The big thing was kind of breaking them from those habits and getting them used to training at an elite level again, as well as getting them ready for the hard grind of a long season.
5PM: Knowing you were going to Nebraska, did you have a specific training plan in place tailored to this coming weekend?
Coach Jonathan Drendel: Yes. Last year we went to Nebraska on the spur of the moment. We got a call and they said they had matches for us and two weeks later we were in the bus driving up. This year, we were able to structure practice a little differently. This weekend will serve as a natural break for the first part of our season, so there will be a switch after we return from Nebraska. We will start building a competitive foundation. Prior to this week, we were building up technique, positioning, the baseline. Now we're going to start getting into a competitive mindset coming out of Nebraska.
5PM: When we left off last time we talked about Duncan Nelson and his injured knee. How he is progressing at this point?
JD: Duncan is healing well. He has been very diligent in his rehab and his training. He would like to be on the mat sooner than we're allowing him, but we want to be very patient in making sure he is healed up and ready to go when the time comes. Realistically, it's the second half of the year that is important. Right now, this training is important, but it's more important that we're ready for the Dave Schultz, New York, Nationals, and the World Team Trials.
5PM: How has Anthony King assimilated into the environment?
JD: Anthony has done great. He is responding well to a different environment, he is responding well to the training. He obviously has a very solid Greco-Roman foundation and now we're trying to build up on that a little bit and get him used to stepping up to the next level. But he is responding to things very well. He is a hard-working individual, he trains with a purpose, and he is responding to what we're throwing at him.
5PM: Finally, you have Sean Sesnan going to Sweden this month. He is the first Williams Baptist Greco wrestler to be making this kind of a trip overseas competitively. What have you told him about what a trip like this is supposed to mean?
Coach Jonathan Drendel: The big thing I'm telling him is to focus on the training. Yeah, the matches are important, the experience is important, but to soak up the training experience there. To set sights on what the foreigners are doing, how they are training, and really just getting your mindset ready to step up to that next level. Also, the experience is very valuable when it comes to being an international wrestler. We grow up our entire lives wrestling in the US. Going overseas and taking a look at that bracket with all of the different countries can be overwhelming. But at the same time, you have to have a mindset that says, This is our environment, this is our place. This is where we need to be and this is where we're heading. 
So, there is a lot of value in this and a lot of great, solid experience he can bring back for himself, as well as for the team.
Follow the Williams Baptist Greco-Roman team on Twitter and Instagram.
Listen to "5PM20: Spenser Mango's Germany report while Jesse Thielke & Dennis Hall battle on Wisconsin trivia" on Spreaker.
SUBSCRIBE TO THE FIVE POINT MOVE PODCAST
iTunes | Stitcher | Spreaker | Google Play Music | RSS
Notice
: Trying to get property 'term_id' of non-object in
/home/fivepointwp/webapps/fivepointwp/wp-content/themes/flex-mag/functions.php
on line
999