59 kilograms offers a cavalcade of World medalists and past Olympians, but it has the advantage of essentially combining two previous weight divisions (55 kg and 60 kg). 66 is deep simply because it crammed with killers. There's no other way to really say it.
To provide an athlete's perspective on the matter, we recruited 66 kg 2016 US Olympic Trials champion RaVaughn Perkins, who was more than happy to share his opinions on the list of contenders below. Perkins has competed against a number of the wrestlers discussed below or practiced with them, making his insights important to pay attention to.
Rio Olympics Preview – 66 kg
Germany's Frank Staebler (world no. 1) is a mean machine. At 27 years of age, the reigning World Champion boasts a long list of titles and an even longer list of dominated opponents. The best part about Staebler is that he knows where his wheelhouse is and doesn't hide from it. He might vary in speeds a little on his feet, but from par terre offense he's into snagging crushing points thanks to his lifts. The book is out on Staebler, everyone's read it cover to cover. And they still can't stop what he does. It's what makes him great, and also a favorite to earn his first Olympic gold in Rio.
Perkins's take: "With Staebler, he's a pretty active wrestler. Not too much on his feet, but if he gets you down in par terre and gets on top, he's going to lift you. I don't care who you are. I've never seen anyone stop his lift. It's crazy. Sometimes, he pushes the pace to get you down and the refs are going to call you for passive. And if he gets you down, he's going to lift you. I don't care if it's for two or for four, it's going to happen."
Tamas Lorincz (HUN, world no. 2) grabbed a silver in London and at 29, this might be his last shot. Might be. Lorincz is a "wrestler's wrestler." He does all of the little things right and is still an opportunistic competitor who loves finding scoring chances from somewhat odd positions. Like Staebler, Lorincz has his own fair share of hardware, although he was eliminated from title contention at the 2015 World Championships by Armenian tough guy Migran Arutyunyan (TUR). He's rebounded with a strong 2016, winning the Euro OG Qualifier and the Spanish Grand Prix (where he actually beat countryman Balint Korpasi up a weight at 71 kilos).
Perkins's take: "I actually got a chance to practice with him in Hungary in February and a lot of people say he has an arm spin that comes from out of nowhere. He hits it from everywhere. No matter where he is, he's trying for an arm spin. I worked with him a little bit on par terre and he did the reverse lift to me, but he also did a side lift. He likes his side lift a lot. I think that's his go-to move. He's really good at it. I've seen him beat a lot of people with it and I believe he's even thrown Chunayev with it. I think every match he and Chunayev have been in, he's beaten him, and the side lift has been part of that. He's gotten two points or whatever on attempts. He's dangerous from almost every position, I love the way he wrestles."
It's often easy to forget that Islambek Albiev (RUS, world no. 4) is only 27. The 2008 Olympic champ at 60 kg was only 19 when he won his gold and has sustained a career worthy of his prodigious talent. It's pointless to drum roll out the many accomplishments of this guy. He won the Worlds a year after Beijing, is a two-time Euro gold medalist, and really, whatever else. Albiev sees transition moves several steps ahead of most everybody else. Plus, he has PT fundamentals down to a science, which stands in contrast to how artistic he makes the whole thing look.
Perkins's take: "There's so much to say about this guy. He's good from every position. He's good on his feet, he's great in par terre. I've never really seen him go on bottom. But he's another one where if he gets on top, he's going to lift you. He looks so strong. I've never gotten a chance to wrestle him but over the past year, he's beaten a lot of great guys. He just tech'ed Stefanek. At the European Championships he just mowed through the bracket without a problem.
Ryu Han-su (KOR, world no. 3) is another exceedingly gifted athlete who has practically done it all. An Olympic gold is still missing from his trophy cabinet, however. Ryu won the Worlds in 2013 and lost out to Staebler in the finals last September in Las Vegas. If you haven't seen this dude put work in, you're missing out. Ryu is always "on 10"; it's almost as if he feels like he's cheating himself if he doesn't go on hyper-speed. His only downfall is that he's susceptible to over-reaching and compromising what is usually excellent position.
Perkins's take: "His conditioning is just unbelievable. I've gotten the chance to practice with him and I've never practiced with anyone who has tired me out. Even though he has tired me out I still like to  go with him. He's going to keep coming at you no matter what. I think he's conservative the first minute, minute and a half, and then it's attack, attack. You know, he don't hit big moves at all, but he's going to keep coming at you until you want to give up. And then when you're ready to give up, he creates so much pressure when he starts attacking, getting his two-on-ones, his underhooks, stuff like that. He's going to keep attacking and he's going to wear you down."
Is Rio going to the the place where Miguel Martinez (CUB, world no. 9) breaks into the big time once and for all? Martinez has a couple of Pan Am titles to his name along with a smooth style that incorporates some nifty inside setups and big throws. He has some physical tools, most notably his stubborn strength when trying to either grab a lock or ward one off. In a weight division that is positively stacked with competitors who have higher billing, it would be something else if this is when Martinez has the tournament of his life.
Perkins's take: "I really don't believe he's going to be good at all. I just don't see it. He can control ties and stuff like that. But not against the top contenders. His par terre game is not good at all. I don't see him going to a medal match."
He might be famous for dancing around and smiling like he's posing for an orange juice billboard, but don't mistake Rasul Chunayev (AZE, world no. 1 at 71 kg) for anything other than an ferocious athlete. Chunayev is not afraid of trying to hit anything from anywhere, although he does stick to what he's good at, which is going for air. He's got explosive power from his bottom half — his legs are almost elastic. Chunayev took a bronze at the 2014 Worlds and came away with gold last year in Vegas. He is also coming down in weight for the Olympics, so it's up in the air as to how much that will play a role. He seemed just fine qualifying in Turkey a few months ago.
Perkins's take: "There's so much to say about Chunayev. He's so explosive and dangerous, you can't just come at him any way you want. It's going to be tough to come at him the full way you want because he is going to hit big moves. He has that headlock, which is really dangerous. He pinned his first opponent in Turkey in 15 seconds with a headlock, the Croatian. I was amazed by it. I'm not sure how he's going to compete down at 66. He looked alright in Turkey, but he didn't surprise me. The wins that he had were kind of suspect. I believe he's going to compete, he can medal. Every position you're in with him, you are going to have to be cautious. If you go on bottom, I believe he can throw anybody also. He's going to get his lifts. You have to make sure you're pushing the pace with him.
The whole weight is going to be crazy. He's another one who is going to knock off big opponents. I got a chance to watch him at the 2014 World Championships where he beat Harry Lester. They had a wild match. I think the score was 11-10 or something like that. And then in his next match he just fell apart because was too tired from the match with Lester. So I think it's going to depend on his conditioning and how he recovers. It's going to be wild. Every match with him is going to be exciting."
At 35 years old, the time is now for Ion Panait (ROM, world no. 14). Panait has been here before, but it was way back in Beijing. He also has a couple of Euro silvers to his name. Panait used to be more of a charger and was a fan of looping around for double-over's or fishing in for bodylocks. But with age comes increased awareness, and that's what this guy has. Panait is not going to make the big mistake. He'll let you dig your own hole before tossing you in the dirt. He's a veteran with a trajectory and coming off a strong qualifying effort in Mongolia, the old guy is someone to keep an eye out for.
Perkin's take: "I've seen him do so much. You can't count out what he can do. He hits moves from everywhere. He keeps position so well, and he isn't looking for the refs to call anything for him. He's going to come at you and he's dangerous if you come at him. If you go after him, he's going to hit big moves. He's really dangerous.

I liked the way he wrestled in Mongolia. That was the only time I've really watched him, and he controlled all of his matches. There wasn't a match of his in Mongolia where you could be like, Oh, the other guy is about to come back. It wasn't like that. He stayed in good position, he stayed on the attack and if somebody attacked him, he'd hit big moves. That's what I remember of him, he hits moves from everywhere. Not saying they're always big moves, but he gets in there and I like that about him. I think he'll be fun to watch in Rio.
Davor Stefanek (SRB, world no. 6) is entering his third Olympics. He was a 19-year old wunderkind at Athens in 2004, where he wasn't quite ready for that work just yet. He was in Beijing four years later, missed out on London and since then, has demonstrated his desire to make this one count. Stefanek endured a competitive but rough go of it against Staebler at the 2015 Worlds, though wrestled a tough, game tournament before and after that encounter. That's probably because he knows the lay of the land well enough — Stefanek won the Worlds in 2014 and boasts a hefty resume featuring other accomplishments.
Perkins's take: "You know, I don't think he's a top contender. He's going to be up around there, but there's so much talent above him, I'm not sure he has much of a chance. He wrestled Lorincz and I believe Lorincz tech'ed him. The Russian also tech'ed him this year. I see him being a threat for a lot of people, just not for people like Lorincz or Staebler. He's real tough, he's strong. He also kind of looks to the refs a lot to get what he wants. He has a good lift, though. But that's all I see from him. I don't see him being a top contender, but I could be wrong."
There is little doubt that Omid Haji Noroozi (IRI, world no. 14) requires some attenton. It's not just because he won gold in London (at 60 kg) or has a World title (2011) under his belt. Crazily enough, none of that separates him from anyone else in this bracket. Plus, he's barely the consensus number one in his own country. But certain guys have that "thing" to them, and so does Noroozi. At 66 kg, he's not the physically-imposing force of nature he started to look like at 60, but with refined technique and a veteran's wisdom, he understands how to work his style in dicey situations as well anyone else. And even as one of the older dudes in the bracket, he is pace-pusher.
Perkins's take: "Noroozi man, I just see him keep coming. He reminds me of the Korean (Ryu), he's going to come at you the whole match. The first time I saw him was at the World Cup in 2014 and he just kept attacking. He's going to come at you with all he's got. I really haven't seen anything too special from him, but I know that he's a contender and he's going to be aggressive."
Ruslan Tsarev (KGZ) has youth on his side along with a fair amount of "power potential." Tsarev, at 21, doesn't hold a ledger that jumps off the paper at you. He put on a show at the Asian Championships a couple of years ago, but hasn't really morphed into someone who when you notice he's in the bracket, you're automatically pegging him as a medal threat. But the thing is, his game is kind of made for this event. Tsarev definitively understands where his strength is, which is getting locks and turning them into high-scoring lift opportunities. So even though it's questionable just how serious of a contender he might be at 66 kg in Rio, he certainly has the capability to ruin a higher draw's day, throwing the bracket into upheaval.
Perkins's take: "He's kind of going to stall, I believe, to get what he wants. But at the same time, he's a smart wrestler, he knows what he has to do to get on top. If he gets on top, he's going to turn you, he's going to lift you. Same with Staebler. Tsarev lifted everybody in Turkey. He lifted me, but he got two for it and then he lifted me again and got one. I believe if he would have gotten on top of Chunayev, he would've beaten him.
We actually got a chance to practice with them in 2014 at the Kazakhstan camp and he was lifting a lot of people. I couldn't stop it, you know. I don't have the best par terre, but I'm sure a lot of guys whose par terre is better than mine  have been lifted by him. In the semifinals, he tech'ed the guy right after me in about 25 seconds or something like that. Tsarev threw him and then lifted him right away.
I don't think he's going to be a top contender, but I think he's going to knock off some tough competition to open it up more."
Comments
comments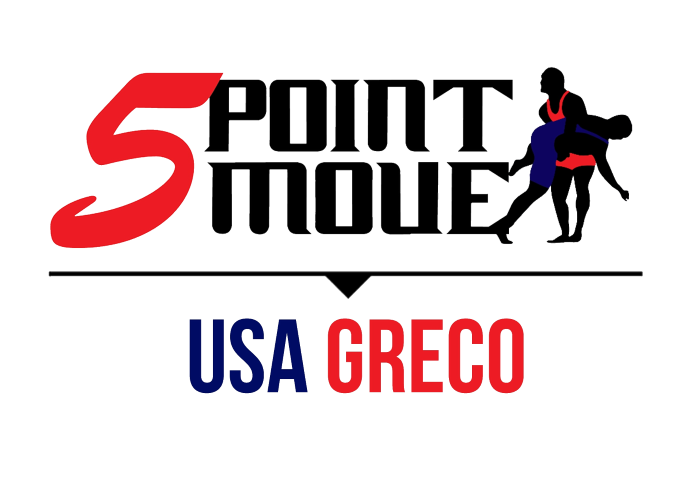 Notice
: Trying to get property 'term_id' of non-object in
/home/fivepointwp/webapps/fivepointwp/wp-content/themes/flex-mag/functions.php
on line
999