It has only been six weeks since the 2019-20 season began for US Seniors, but a group of Army/WCAP athletes have already competed in a pair of tournaments and traveled overseas.
The last time we checked in with Coach Spenser Mango, he recapped the CISM Military World Games and also looked ahead to a training camp in Georgia (the country) that was to take place following the Bill Farrell Memorial.
Now that the Farrell is out of the way — as well as that aforementioned training camp and Sweden's Haparanda Cup — there is more to ground to cover. Accordingly, Mango shares his perspectives regarding the joint training opportunity with the Georgians before overviewing several performances from Haparanda.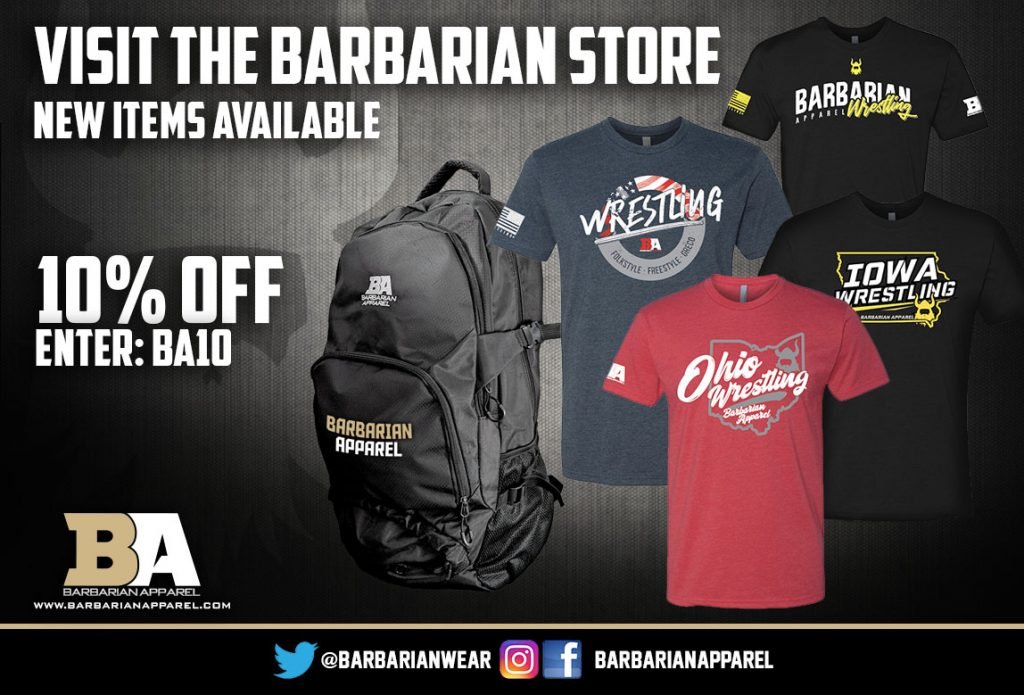 To close out is the upcoming event on everyone's minds, the 2019 US Nationals/Olympic Trials Qualifier. Set to begin this Friday morning from the Fort Worth Convention Center, Army/WCAP is bringing a collection of top competitors who still need to punch their respective tickets to the Olympic Trials later on in the spring. Mango offers his take on a few of the wrestlers who will be competing along with what the training approach has looked like at Fort Carson in anticipation of this very important tournament.
5PM: For the WCAP guys in Georgia — even with the virus that went around, especially with Max Nowry who spent more time recouping than he did training — do you think the camp still went well? There was to be a focus on par terre and everything else, so were you pleased with what went on in Georgia?
Coach Spenser Mango: Yes. It started a little rocky, and I was a little worried about the training plan and the communication barrier. But after the first couple of days, we really got into some good mat practices. They have a ton of great partners, and man, their young guys are really good. They gave our guys a lot of good looks, especially from the par terre position. They give looks you typically don't get in the United States, so it was good for our guys to be exposed to that.
5PM: The guys you had in Sweden (Haparanda) had also competed in New York and then trained in Georgia. Do you think they were able to carry over some of what they worked in Georgia into Haparanda?
SM: I think we definitely got more from the camp than we did the tournament. Even with guys being sick, just the little bits of technique they were able to pick up from the camp they could take with them. We kind of hobbled into the tournament with the whole team recovering from being sick over there. Obviously, we could have performed better. Yeah, I definitely think we got more value from the training camp than the tournament afterwards. Overall, I think it was a good experience for the guys and something they can definitely take back with them.
5PM: Michael Hooker is back down in the 66/67 kilogram neighborhood for the first time in a few years. Although he hasn't had the results he probably wants just yet, he has actually looked pretty good so far. He has wrestled well, he doesn't look gaunt or drained physically. Has he been approaching this weight cut well and do you like what you have seen from him recently?
SM: Yes, Hooker is a true professional with his weight. Even though he is down at a weight  he hasn't made in quite a while, I haven't seen him struggle or sucked out. He gets his weight down, he lives the right lifestyle. Now it's just adjusting to wrestling the different weight class. The style is a little bit different when you go to a different weight class, and just adjusting to how your body performs after going down some kilos. I think he's coming around and I am expecting big things from him.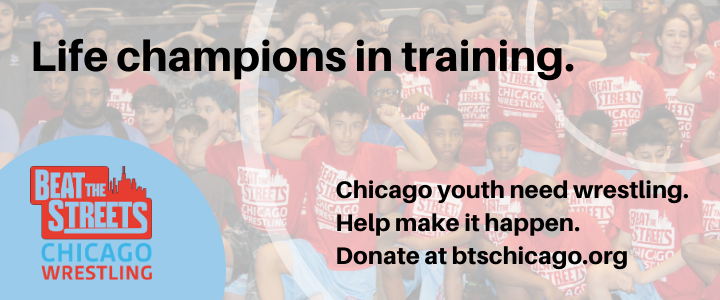 5PM: There were a lot of US vs. US matches at Haparanda in the first round, and Lucas Sheridan winds up drawing his main domestic rival, Daniel Miller. A lot of times we throw results from these tournaments away, but to see Sheridan get a win over Miller the way he did — and two more just like it en-route to bronze — was this a nice pick-me-up for Luke considering what happened in New York and also looking forward to this weekend?
Coach Spenser Mango: Yes, it is definitely nice for Luke to go into this Olympic Trials Qualifier with some confidence. He just picked up a Senior medal at an international tournament and he just beat his main domestic rival in the first round. He had some nice headlocks in the tournament and took third, so it's definitely a big confidence boost for him. You won your last match and built some momentum going into Texas. I think that's big for him, confidence. I am expecting him to perform well.
5PM: What did Greek (Anestis Zarifes) say to you after Sheridan pinned him to win bronze? It looked like he was laughing and said something to you in the corner. 
SM: (Laughs) The guy came up to me and he was laughing in the corner before he shook my hand. It was kind of weird for me, because you just got pinned by a headlock and then you come off the mat laughing. I asked him, What's so funny? He said, "I didn't expect that." He then said something else, I forgot the exact words, but something about how Luke's body looked "not so athletic and not so strong." I was like, Okay…yeah, right (laughs). This guy just got pinned and he said that he didn't expect it because Luke didn't look athletic and he didn't look strong.
5PM: Did he look at Luke's legs?
SM: (Laughs) I guess not. I mean, if you look at Luke, he wears baggy sweats to warm up. I guess if you look at him, he looks like a little chunky kid, and I guess that's what the guy was thinking. But he definitely got a rude awakening, because he got pinned pretty quick by a headlock.
5PM: How has training been since arriving back from overseas with this tournament on the horizon?
SM: Right now, it has really been about fine-tuning. Making small corrections for guys in technique and mat strategy. Really just focusing on wrestling our matches and getting to our positions. Too often in America, we sit back and we try to wait instead of going out and taking it. We have been really focusing on that, forcing our positions and making people wrestle our styles. When we get to par terre, we have to score from top and defend on the bottom. That's pretty much the game. Get to your positions on the feet, make your opponents wrestle your style, give them something to defend, and you have to score on top and defend on bottom.
5PM: How has Ellis (Coleman) been progressing in his rehab as we hit mid-December?
SM: Oh, he's doing great. Ellis is definitely professional in the way he approaches everything in the sport on and off the mat. He has been going to his rehab and progressing great. I am expecting him to be more than ready for when it comes time for the Olympic qualification tournament. I think he is going to be ready to go.
5PM: What is the status of multi-time National Team member Hayden Tuma?
SM: Tuma has been dealing with an injury and is also progressing very well. We're looking to get him back on the mat before the "Last Chance Qualifier", and I think he will be ready to go. I think he will be running on all cylinders.
5PM: Given that this is a qualifying tournament in an Olympic Year with no drilldowns, is this anything that needs to be said to your guys? I hate to use the term "pep talk", but do guys who have to still get into the Trials have specific, peaking type of training plans? 
Coach Spenser Mango: I feel like everyone on our team is a student of the sport. They know that for people who aren't qualified that they have to take top-five, and if not, you've got a long road ahead of you, going to the "Last Chance Qualifier" and all that. Everyone knows the position they're in. I mean, I don't think any pep talk is necessary. Like I said, I'm dealing with a team of professionals here and you have to perform. It is what it is. I hope we are 100% in terms of qualifiers (this weekend). And if we're not, we'll cross that road when it comes. But these guys are definitely ready and they know if they don't perform at this tournament, there won't be much of a future for them this year as far as going to the Olympic Trials. But they're ready.
Follow Army/WCAP on Twitter, Facebook, and Instagram for updates on results and competitive schedules.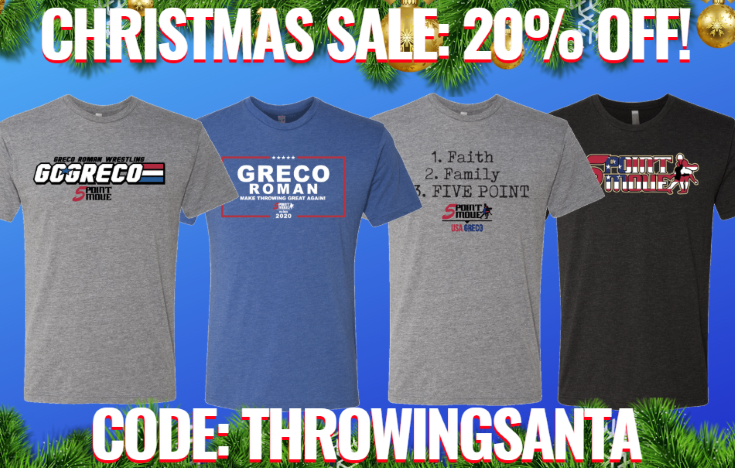 Listen to "5PM31: Happy Thanksgiving with Dennis Hall" on Spreaker.
SUBSCRIBE TO THE FIVE POINT MOVE PODCAST
iTunes | Stitcher | Spreaker | Google Play Music | RSS
Notice
: Trying to get property 'term_id' of non-object in
/home/fivepointwp/webapps/fivepointwp/wp-content/themes/flex-mag/functions.php
on line
999