The words he uses arrive casually, with zero traces of the pensiveness one might expect from a guy who has so much going on to occupy his time. Conveyer belts of sentences whir seamlessly off of his lips. It's a rare attribute. Most people with big brains and bigger ideas have to take a pause, lest they risk saying something they don't mean, or something that doesn't come out quite right. Not Gabriel Townsell (60 kg). He doesn't have that problem. Just give him a minute. Present Townsell with a question even semi-worthy of firing up those multitudes of ion-charged neurons and he'll rapid-fire respond with the same exact tone and delivery as if you asked what day of the week it is.
That's because Townsell doesn't have to think too hard. About much of anything. He thoroughly assesses situations beforehand and then makes determinations based on the best data available. And these days, the data suggests that it is a really good time for him to get back into Greco.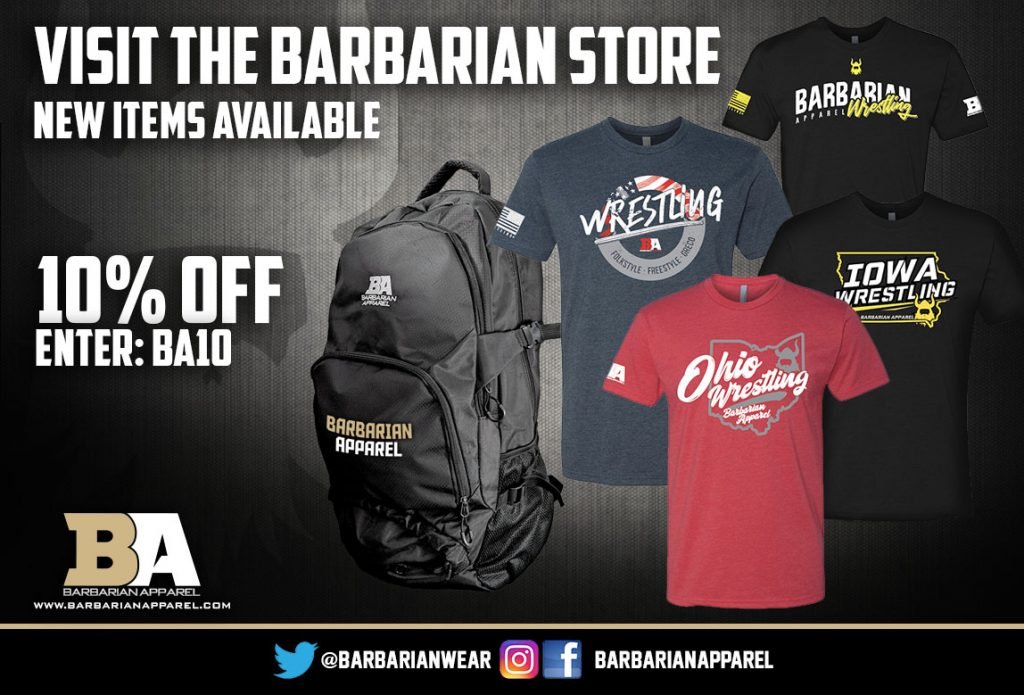 Retrace the steps. It's not enough that Townsell wrestled for Oak Park & River Forest High in Illinois, or that he won Fargo Greco titles at both Cadet and Junior. No, there is more, because there has to be more. After graduating high school, Townsell headed west to Stanford University and cracked the starting lineup as a freshman. He began blossoming quickly. So quickly that he wound up in the NCAA Division I mega-show despite having only snagged the varsity spot sometime near Christmas. No big deal or anything, except that the prestigious academic institution was starting to re-awaken its wrestling identity at the time. Optimism was all over the joint, and the idea that one day the administration would eventually, and heartlessly and shamefully, cut the program would have been too laughable to even consider.  
Another item of pertinence is what transpired after that dazzling freshman campaign. The 2017 Junior World Team Trials, or better put, the last time Townsell entered a tournament where grabbing the opposition's legs was indeed against the rules. He had finished runner-up on that day in late-April to Randon Miranda (NYAC/CYC, 5PM #10). When the event concluded, so too did Townsell's run as an age-group Greco competitor. For whatever reasons. There are a few. But even in his abstinence from the good style he remained passionately locked-in.
It was all still a part of him. This thing, this discipline and wrestling worldview, it's not like so much skin that is easily shed. Throughout his college tenure, a love for Greco via its intricate weaving of tie-ups and upper-body navigation was still witnessed. Also, close friends were, are, notable Seniors. Townsell never stopped investing. The only deviation, really, was that his deposits were piling up at a different bank.
And now the time has come to make a withdrawal.
When Townsell's feet touch down on rubberized foam once again Friday morning at the Last Chance Olympic Trials Qualifier in Fort Worth, Texas, approximately 204 weeks will have passed since the '17 Junior Trials. But time is relative so ignore the Greco gap. To him, it feels more like four weeks because that's what happens when the mind and heart refuse to abandon that which is beholden to value. Nothing associated with this endeavor has been taken for granted, either. Townsell has prepared as best he can in light of the circumstances facing, well, pretty much everyone at this juncture. Is what it is, but he has done whatever possible and plausible to update his programming.
Four years logged at Stanford, degree earned, an established career as a musician whose lyrics both cut like daggers and clutch with comfort… The advent of the Black Wrestling Association… Townsell's life, tis not a boring one. Humans are availed innumerous ways to express themselves. This needn't be complicated. For as within every heartbeat lies a purpose, Gabriel Townsell is simply trying to fulfill his, and wrestling is one way how he's doing it.
5PM Interview with Gabriel Townsell
5PM: The last time you competed in Greco was the 2017 Junior Trials where you were a finalist. But I look at you and, even though there has been this space, it just doesn't seem like the same kind of gap it might be for someone else. Do you see it that way, as well?
Gabriel Townsell: Yes, I definitely see it that way. I have been training Greco whenever I've had the opportunity to train Greco since the last time I competed in it. My sophomore year I went up to WCAP (Army's World Class Athletes Program) for about a week-and-a-half to train with Ryan Mango. I was staying at his house with him and his girlfriend, and trained with the WCAP guys for a week. I still saw that there were certain things I wouldn't lose in Greco and were augmented by being in a high-level training environment. I was competing well with those guys without having seriously trained Greco for a while. Then when Nate (Engel) came to Stanford, I was wrestling Greco as often as I could with him, and guys like Taylor LaMont and Matt Schmitt would come in to train with him. I would jump in with those guys and whomever else wanted to wrestle Greco. Whether it was Tyler Eischens or Jackson DiSario, I would train with them.
I've trained enough Greco. I've had enough Greco habits and have wrestled with enough Greco guys to understand that I still have that acumen. What's different about me than most people is that I have wrestled all three of those styles concurrently pretty much since I started. So I don't exactly think of wrestling Greco as being different from wrestling folkstyle or freestyle because all of the things I do in all three are somewhat atypical — but they are things that I try to bring across each style so that I don't lose any of them.
I pay a lot of attention to my par terre offense, I pay a lot of attention to my par terre defense. Beyond that, I'm always looking to do upper-body things because I recognize that as an advantage in my wrestling, regardless of what style it is. I think the most useful thing for me is to consider that the advancements I've made in freestyle are the advancements I've been making in Greco, but with legs. Once I did that and began honing in on Greco more seriously, I realized that simplifying and thinking of it that way was true.
I don't think that gap in competition is something that should be treated like rust by any stretch of the imagination. I just think that it has been a couple of years since I've had those opportunities. But — I haven't really changed my training in that regard, at all, since I've been in college.
5PM: One thing that I tend to look at as an advantage is college experience and the "college grind" mentality. The college guys are used to engaging a fighting mindset on a more consistent basis. Have you considered this idea at all? Because at the Last Chance Qualifier, there will be an allotment of full-time Greco athletes, but they haven't competed as much as you have, at least prior to this past year. 
GT: I definitely see it that way, with guys like Andrew Berreyesa being examples of that. I think you learn a sort of discipline being in a situation like that, where a lot of guys replace their technical acumen with being in a situation that seriously trains Greco often. I think being someone who is still determined to train Greco in a situation where that isn't emphasized, or as strongly implemented in your training, makes athletes tougher at times.
But, I don't know. I see my life as a fight in a lot of ways and I think that is the most useful part of Greco, understanding that and loving it. Because, there are plenty of guys throughout the world who have technique, but getting punched in the face isn't something that a lot of people are prepared to do. College prepares you for that in some ways, but my freshman year of high school I wrestled 99 matches in the offseason. Literally. I was always seeking out an opportunity to find a way to push through something. There have been different degrees to which college has built that and shown me the difference through modes of training, modes of competition, preparation, and those sorts of things.
I think that is something college athletes and I myself can uniquely take to these sorts of competitive situations, recognizing that there is a difference between the way people approach training with regard to how they finish. There is a fight, and how that manifests differs depending on how people implement that into their training.
5PM: You have friends who are full-time athletes and you have paid close attention to this style. If there is something that you have noticed about this particular generation of Greco-Roman athletes coming up in the United States, what might it be?
GT: That's a tough question, honestly. I think that Greco athletes are either at this point sold-out into training Greco or afraid to compete in it. I think that there has been — and I don't want to say this pejoratively by any stretch of the imagination — an emphasis on studying the type of wrestler you are wrestling.
I think there has been an emphasis put on what country is on the back of a person's singlet, particularly because we have the most access to film and technical breakdowns than any generation has ever had. A lot of people are like, 'Oh, this particular competitor does this; this is the guy you will be wrestling, and he does that.' I think at moments in time — particularly at my weight or the weights I would have competed in for Greco — where we were more successful in the late-90's through the early-2000's, certain people were dedicated to having that fight because maybe there were no Russians, or the Iranians, instead of being this particular one. And that was something I was talking about with Coach (Jim) Gruenwald about a week ago, a lot of people are trying to win the best match against the Russian instead of being in a position where they are thinking about being in a position to fight everybody.
It's a good thing in some capacity, because people are more aware of what techniques to wrestle in, wrestle around, which helps people a lot. It helps people in folkstyle, freestyle, and Greco. I mean, I'll watch matches, but I am not the type of guy who is going to scout people very often. Having that sort of access, at least in my experience, has been something that a lot of guys justify fear with. I understand that that's the way it would happen with me if I were studying it that way. So, I feel like the one thing that is different about the really good Greco guys who are wrestling now, and the really good Greco guys from previous generations, is that they are very aware of who they are competing against and what they would have to do to win the match against that person. I definitely think that's useful domestically, but it also tends to slow things down a little bit.
That is why I feel like my Greco style is a little bit atypical, because I don't want to slow things down. I'd rather win big or lose big in most cases. So, I'm going to go for stuff because I don't really care who I'm wrestling or what they do. Even at this point, I haven't looked at the field at 60 (kilograms). I know a few people who are there because people have sent me screenshots of other entries around my name; plus, I'm aware of some people who hasn't qualified up until now. But I'm not going to look at the bracket. I will find out who I'm paired with once I get to the tournament.
That's really all I care about. I don't know if that's necessarily different, but from my vantage point it seems like the access to information has been both a benefit technically — and a detriment competitively, to some capacity, for some guys. And, again, that isn't true for everybody. We've had medalists at the age groups I've been in and I haven't competed at the Senior level in Greco yet. One of my best friends, Kamal (Bey), was a World Champion at the age level we were at. It's inspiring to see that it helps people in a certain way, who think of it in the same way even while having access to that kind of information. But it's just the kind of thing that I see permeating around this generation, that while augmenting their technique and looking at their competition, they introduce a little bit too much of a technical understanding in recognizing that there are certain people they have to be competitive with in a certain way.
5PM: Obviously, we're living in a time where it's not always easy to fashion training plans to prepare for competition. How have you approached your preparation for this event, and when exactly did it really start?
GT: I have been preparing for this event since I have been able to wrestle after I got home. Now, I came home with a whole lot of injuries. My college career ended with a concussion in the second period of a match at the PAC-12 Championships. So, I mean… The guy wrestled a good match but that was it. It happened when I was trying to hit a go-behind and I was going too fast. Literally, anything could have caused another concussion. Two weeks before I had one and was trying to make sure I could get back and finish my career out the right way.
I had a lot of things to figure out, and I think the most important preparation I could have done for this tournament was to get to a place where I felt like myself again. I felt the fire to compete, the need to fight. I've had that, but I hadn't had things fall together. I hadn't been around my family as long as I have, and those sorts of things. That is on a personal level, but I feel that it is those sorts of things that propel me to my best performances, feeling like I am supported in a place where I can take my health seriously. I have been doing physical therapy since, I don't know, June, to make sure that I had the injuries all over my body managed to where I could return to competition. I got to a point where I felt good about getting back to wrestling and have been taking the process of preparing for Last Chance very seriously.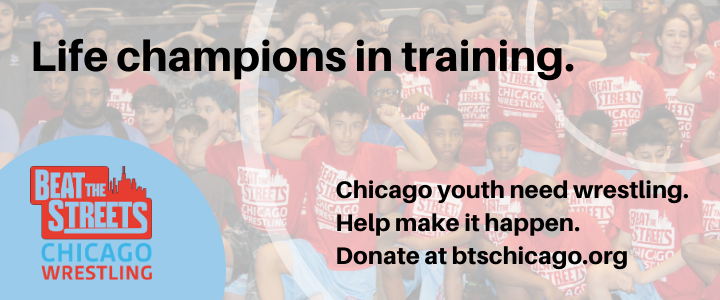 Now, most of the training I was doing for that is freestyle, and I was also looking for RTC's (regional training centers) so I could capitalize on that opportunity. But, given the pandemic and also the fact that my college program has been dissolved by the administration — and that happened over the course of the pandemic; after which everything snowball for everybody — it hasn't been the easiest to find, like I said, consistent training. It hasn't been easy to find a place where there's a system that's designed for me to do these things, so I've taken it upon myself to do that. And I have sort of nomadically been doing that. One of my friends the other day, she was talking about it  and out of the blue she said, "Gabe will drive anywhere to train." I've been going places to train with my old coaches, and I was training with Coach Gruenwald a week ago. That was hugely impactful. He is still annoying to wrestle even though he's 50-years-old. The guy can do 100 pull-ups while wearing a weighted vest. I don't think that's ever going to change. Once you've been an Olympic alternate one time, even as a two-time Olympian, you will always wrestle with something to prove.
Having that as an available option locally is something that, even in a short period of time, is hugely impactful for me. Beyond that, I've been having conversations with coaches about getting into different RTC's since April and it just hasn't happened. Whether it was because the campus had COVID issues, the state had different regulations, I couldn't go back to California because of that… Stanford guys were practicing outside on individual mats organized by household, and I couldn't have fallen into that. So, I've just been doing everything I can to make sure that I'm getting the amount of work in that makes me feel confident about going back into competition.
My technique as the crispest it has ever been. I have picked up a lot of things over the past year that I have been kicking myself for not knowing in college, but whatever (laughs). It has been a process finding the best work I can get. There have been periods of time when I literally just had no partners and had to grind on my own in the house doing prison workouts. But — I'm going to get my work in. I have been molding my body to feel like I can compete at full strength against anyone, and I feel like I will be able to do that.
Now, is there a chance I'll be wrong? There is always a chance I'll be wrong. I thought I was better-prepared for the World Championships than I was, and it turned out that :10 into the match my shoulder went numb. There is not a whole lot of preparation you can do for something like that except to suck it up and try to find a way to win. I sucked it up and tried to find a way to win, and I lost. I could step out of this car right now and get hit by a bus, and not be able to wrestle in this tournament in the first place. But I put faith in my training system, faith in my technical ability, and I feel better-prepared to enter a Greco tournament than ever before. If not ever before, then definitely better than the last time I entered one.
That's a long way of saying this has been a strange and tumultuous road to say the least, but I've been going everywhere and getting it in with everybody at any turn that I could get. I've been wrestling about four to six days a week for months now. Whatever I can do, I'm going to do it. Whoever shows up, I'm going to fight. I'm not there to wrestle chess matches. I'm seeing red just like the people I've been training with told me they used to. I'm going to go out there and fight whoever I've got to fight.
5PM: Okay, so if you go and place top-2 at the Last Chance Qualifier, and then the following weekend win the Olympic Trials, the next four months and change are mapped out for you. But no matter what happens, is Friday the beginning of something? Is this something you are planning to pursue going forward? Or do you have plans on going two styles?
Gabriel Townsell: I would like to wrestle both. I want to get to a point where I am the best freestyle wrestler in America, and consequently the best freestyle wrestler in the world. There is a certain amount of calculus that goes into picking which style to wrestle. I was in the Trials finals at Junior in one style and I made a U23 World Team in the other. I understand that I would like to see my technical progression in both but, physically-speaking, freestyle lends itself more naturally to my skill-set. I'd like to be able open that up in a situation that is designed for me because, realistically, I haven't been in a freestyle or Greco system and would like to see what it would look like for me to be in both. I would like to train in a situation where both can be augmented with the intention of just doing that, instead of wrestling folkstyle.
I guess the the first step to seeing how successfully I can compete in both would be to find out which RTC I go to, but I think there are a decent number of guys either spearheading or associated with RTC's who have experience with both. I mean, I know Kenny Monday is a guy who wrestled both freestyle and Greco during his career and was relatively successful at both, even though he really started so at the Senior level. Which, is crazy to think about, but it does emphasize just how much of a fight it is as opposed to being about anything else, but that is true wherever you look.
If I go back to train with Nate in Oregon, for example, that is a place where I feel like I could actively augment both of those, especially since he coached me in freestyle at the World Championships. Whatever happens, I am going to be looking to optimize both with the intention of maximizing my potential in both. If I had to pick one most consistently, I would pick freestyle for the reasons I said earlier, but I don't plan on wrestling only one style. I don't know if this is my news to break but I'm going to say it anyway, and that is Kamal and I will probably both be trying to do that at the next level because we recognize that we both have fun doing both styles. It is also nice to have friends who are on the same mission in that we'll wrestle anybody. The last time I was at the OTC (Olympic & Paralympic Training Center), Kamal came in and we wrestled. Johnny Stefanowicz was there, too. We wrestled freestyle for an hour before the Greco practice, and then when Greco practice ended I went to the freestyle practice. And I mean, obviously, that's with the best guys in the country.
I think if I can go someplace where I can build a schedule and realistically compete in both while balancing both, I'll be able to pick which one is the best for me in a world cycle at any given time. We've seen Tyler Graff do that recently. We've seen that Joe Rau has waded into the freestyle waters, as well. I feel better about my chances of doing that and I don't plan on stopping, either. I love both styles for different reasons, and I feel like I am a different wrestler in both even though I bring things to all three styles that are different. It's fun for me to operate in different modes, so that's what I want to do.
Follow Gabriel Townsell on Twitter and Instagram to keep up with his career and competitive schedule. 




Listen to "5PM47: Nate Engel and Xavier Johnson" on Spreaker.
Listen to "5PM46: Taylor LaMont and Jessy Williams" on Spreaker.
Listen to "5PM45: Chatting with Dennis Hall and Max Nowry" on Spreaker.