The 2020 Grand Prix Zagreb Open now holds the distinction of being the first Senior international Greco-Roman tournament to go off without a hitch since the pandemic following a busy two days that saw numerous recent World medalists drop surprising matches — and several others managing to wind up in the winner's circle. There were no fans inside of the Dom Sportova hall in Zagreb, though that didn't matter. The energy level remained high, the staff put on a solid production, and many of the athletes who participated appeared to be in fine form despite months of competitive inactivity.
The final round of the 2020 Grand Prix Zagreb Open began at 7:00pm local time (1:00pm ET) and streamed live on the organization's YouTube channel.
Islamov & Etlinger
A high degree of excitement was in order for the 67-kilogram gold medal match between Donior Islamov (MDA) and Kristijan Simatic (CRO). Islamov unfurled an early arm spin that netted four, but Simatic stepped over and received exposure points shortly after; Islamov then quickly recovered position and executed a gutwrench to open up a 6-2 lead in the first :30 of the bout. They were volleying. Following the reset, Simatic dragged Islamov down for two points but was unable to find a turn. Back up, and Islamov was right there with his own drag takedown. Before the opening minute had expired, they had already combined for 12 points — and they weren't finished. Simatic grabbed one more takedown to cut his deficit to 8-6, and looked to be gaining steam.
Islamov had other plans in mind.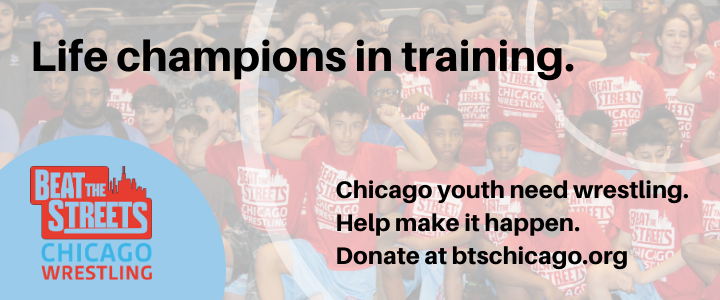 At the reset, Islamov pawed and then pounced, first collecting a step-out. Intermission came, allowing the wrestlers to breathe it out and reassess. When action resumed, Islamov once again negotiated to his drag for a commanding 11-6 advantage. The backbreaker for Simatic arrived with the next sequence. Back on the feet, the Croatian opted for over/under's. Islamov sunk, pulled, and bodied Simatic in one crisp motion to cap his title-winning outing with a 15-6 tech.
Dominik Etlinger (72 kg, CRO) became a three-time champ of his home country's Grand Prix thanks to a short but workmanlike performance against '19 Junior/U23 World bronze Valentin Petic (MDA). The usual brawling style of Etlinger's was part of the action, but a little more patience was called for in spaces. It paid off, as Petic, who observed a brisk pace in his own right, experienced difficulty navigating in tight at the expense of his compact foe. Etlinger was the beneficiary of the first passive, and from top par terre he capitalized immediately — though not without a brief moment of consternation. After he cranked Petic over with a gut, Etlinger's lock shook loose, which freed Petic to nearly float the hold. However, Etlinger regained his original position and rotated two more guts to surge ahead 7-0. Petic survived to see the second frame but not much longer than that. Shortly into the period, Etlinger compelled a step-out, thus sealing his third Zagreb GP title.
Cataraga, Kajaia, & Kayaalp
77 kilos offered an all-Moldovan slugfest between two-time U23 World Champion Daniel Cataraga and rising star Alexander Gutu. Cataraga got on the board thanks to a whipping front headlock that tallied two. An exchange later in the period gave way to a glimpse of the fight Gutu brings to bear. As they jousted towards the zone, Gutu seared inside and worked Cataraga off-balance and spun behind. It didn't take too long for a Cataraga response. With :30 remaining in the first, he lunged forward and bumped Gutu off the edge.
There was not a passivity/PT chance in the first, so it was more or less up in the air as to which one of the two would get the call in the second. Cataraga got the nod. With an opportunity to pile on and create some meaningful distance, his turn attempt was stonewalled.
It all fell on Gutu the rest of the way. He drove into Cataraga breathlessly. The officials let this one go a while, giving a pass to the myriad collar-ties which were fleeting enough to perhaps ignore. Not that there was much consequence to be detected among the hand-fighting. Cataraga controlled with underhooks or peeled Gutu's hands off with the requisite amount of ease to give the appearance of an athlete who wasn't going to surrender another score unless something drastic occurred. It didn't, and the Moldovan brickhouse emerged the victor via narrow decision.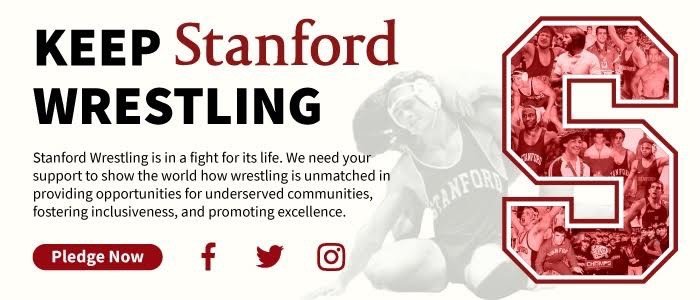 The 97-kilogram final brought forth a) a rematch from Saturday, b) two '18 World bronze, and c) two athletes who know each other quite well both in and out of competition. On Saturday, Mikheil Kajai (SRB) clipped '16 Olympic bronze Cenk Ildem (TUR) 4-3 in their pool. After that bout, both wrestlers won their proceeding rounds with Ildem earning one more crack at Kajaia Sunday evening.
Things didn't go awesome for the popular Turk in the return. Kajaia snared a 3-0 lead on the strength of a passive/gut combo in the first. By the second period, Ildem was wearing down hard, yet he did still receive his own passivity/PT opportunity. When the call rang in, Ildem, visibly fatigued, took a long walk around the mat to catch his breath. He seemed to have enough chutzpah for a lift attempt; but once that fell flat, his day was just about done. Down by two with time a factor, the officials then knocked Ildem for a caution-and-two. Kajaia didn't have to expend himself to maintain that kind of cushion, and Ildem — normally in superb condition — wasn't in a frame of mind to press the issue. As the waning moments of the final arrived, Ildem basically conceded and a match that in most instances would present a barnburner ultimately failed to deliver. The good news is that there is a high likelihood it happens again under more amenable circumstances.
Out of all the many titles future Hall of Famer and four-time World champ Riza Kayaalp (130 kg, TUR, world #1) has harvested throughout his remarkable career, a gold from Zagreb wasn't one of them. Wasn't. That blank spot on his resume has now been filled. It also did not require much in the way of time. Kayaalp punched the clock opposite Marko Koscevic (CRO) and soon punched out with a 9-0 technical fall. At the whistle, both athletes chose to extend their arms and engage in a push-fest. They calmed it down, and Kayaalp began to do what he does best: get underneath the opposition, square up, and control the zone. Koscevic — a tough, experienced sort of bruiser — didn't yield position easily, but still got dinged for passive. From top, Kayaalp gained his lock and rolled up his first (and probably last) Grand Prix Zagreb Open title.
Notes:
In total, 55 competitors entered the 2020 Grand Prix Zagreb Open, a far cry from the original number of 100 who were expected to attend earlier this week.
Turkey had nine medalists including four champs (Ekrem Ozturk at 55 kg, Kerem Kamal at 60, Burhan Akbudak at 82, and Kayaalp.
Etlinger was the only gold for Croatia, but the home country did come away with three finalists and two silvers (Ivan Huklek at 87 and Koscevic).
Zagreb provided Moldova with a nice haul, as well, with two champs (Islamov and Cataraga) and five overall medalists.
The score between Kamal and Ardit Fazlijia at 60 kilograms is currently unavailable. The bout did not air in the United States, and as of this report, is still not accounted for on the bracket sheet.
That gold-medal match not withstanding, only three of nine finals ended via tech fall. There were no pins.
Prior to the final round, a video address from United World Wrestling president Nenad Lalovic was played on the arena's big screen. In it, Lalovic said, "Dear athletes, coaches, and referees: I'm very glad to welcome you to Zagreb for the restart of our competitions. Simultaneously, we have tournaments in two other cities, in Moscow and in Poland (Warsaw); and we can conclude that we, United World Wrestling, together with you athletes, thanks to your national federations, have resumed wrestling." He went on to say, "I wish you success, I wish you good luck, and I hope you arrive safely back home." UWW has yet to confirm definitive plans for the '20 World Championships scheduled for December in Serbia, though a statement in that regard is expected this week.
2020 Grand Prix Zagreb Open
November 7-8 — Zagreb, CRO
FINALS RESULTS
55 kg: Ekrem Ozturk (TUR) def. Serif Kilic (TUR) 7-4
60 kg: Kerem Kamal (TUR) def. Ardit Fazlijia (SWE) UA
67 kg: Donior Islamov (MDA) def. Kristijan Simatic (CRO) 15-6, TF
72 kg: Dominik Etlinger (CRO) def. Valentin Petic (MDA) 8-0, TF
77 kg: Daniel Cataraga (MDA) def. Alexander Gutu (MDA) 4-2
82 kg: Burhan Akbudak (TUR) def. Salih Aydin (TUR) 3-0
87 kg: Oskar Johansson (SWE) def. Ivan Huklek (CRO) 4-1
97 kg: Mikhail Kajaia (SRB) def. Cenk Ildem (TUR) 5-1
130 kg: Riza Kayaalp (TUR) def. Marko Koscevic (CRO) 9-0, TF
PLACINGS
55 kg
GOLD: Ekrem Ozturk (TUR)
SILVER: Serif Kilic (TUR)
BRONZE: Sebastian Kolompar (SRB)
60 kg
GOLD: Kerem Kamal (TUR)
SILVER: Victor Ciobanu (MDA)
BRONZE: Ardit Fazlijia (SWE)
67 kg
GOLD: Donior Islamov (MDA)
SILVER: Atakan Yuksel (TUR)
BRONZE: Sebastian Nad (SRB)
72 kg
GOLD: Dominik Etlinger (CRO)
SILVER: Valentin Petic (MDA)
BRONZE: Selcuk Can (TUR)
BRONZE: Davor Stefanek (SRB)
77 kg
GOLD: Daniel Cataraga (MDA)
SILVER: Alexandrin Petic (MDA)
BRONZE: Viktor Nemes (SRB)
BRONZE: Lukas Ahlgren (SWE)
82 kg
GOLD: Burhan Akbudak (TUR)
SILVER: Salih Aydin (TUR)
BRONZE: Alex Kessidis (SWE)
BRONZE: Karlo Kodric (CRO)
87 kg
GOLD: Oskar Johansson (SWE)
SILVER: Ivan Huklek (CRO)
BRONZE: Zurabi Datunashvili (SRB)
BRONZE: Filip Smetko (CRO)
97 kg
GOLD: Mikhail Kajaia (SRB)
SILVER: Cenk Ildem (TUR)
BRONZE: Pontus Lund (SWE)
130 kg
GOLD: Riza Kayaalp (TUR)
SILVER: Marko Koscevic (CRO)
BRONZE: Ante Milkovic (CRO)


Listen to "5PM40: Sam Hazewinkel and Jesse Porter" on Spreaker.
SUBSCRIBE TO THE FIVE POINT MOVE PODCAST
iTunes | Stitcher | Spreaker | Google Play Music
Notice
: Trying to get property 'term_id' of non-object in
/home/fivepointwp/webapps/fivepointwp/wp-content/themes/flex-mag/functions.php
on line
999