The Grand Prix Zagreb Open was the headline event on a weekend that included two others — the Wladyslaw Pytlasinksi Cup in Poland and the Moscow Cup in Russia. Zagreb did not take the top spot because it had been on the schedule longest, or because it technically opened and closed earlier than Poland and Moscow. It was the marquee tournament due simply for the fact that it offered a fuller scope of World-level participants, along with a healthy promotional effort on the part of the Croatian Wrestling Federation.
That does not diminish the importance of what the past two and a half days brought to bear. For the first time in a very long time, Greco fans had multiple options at their disposal. If they wanted to wade through a multi-style event just to catch some decent classical matches, they had Pytlasinski. If they desired a harder-edged focus on various recent World medalist types, Zagreb was the choice. And for those obsessed with everything Russia (outside of the political landscape, that is), they could keep watch on the happenings in Moscow — even if the tournament was so heavily dominated by Russians that referring to it as "international" might be a little generous.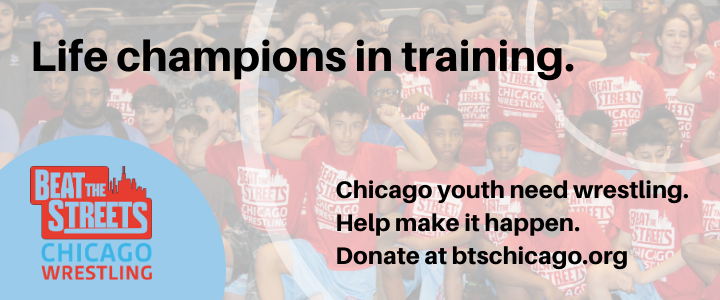 A phrase frequently used on this platform, particularly over the past eight months, is how Greco "needs wins". To win for Greco is to create interest and conversation. Currently, it means to restart the ball rolling towards the Tokyo Olympics and all that is of consequence prior to the summer. Despite Zagreb and Poland falling short of projected registrants, two (if not three) top-tier tournaments in the span of three days is nothing short of Greco-Roman notching a crucial victory this autumn, whether the Worlds takes place in December or not.
First, Poland
Pytlasinski was capped at 58 competitors — three more than Zagreb's total, which did not offer a 63-kilogram bracket while Pytlasinski presented a five-man round-robin. And, just like what transpired in Zagreb, Turkey more or less ran the show. Eight of ten weight categories featured at least one Turkish medalist. They also had five champs. Altogether, Turkey entered 18 athletes, second only to home country Poland's total of 25 (three gold medalists).
2018 World bronze Gevorg Sahakyan (67 kg, POL) did his part to keep his name in the mix when it comes to the all-important European Olympic Qualifier next March. How? Other than grabbing gold, he again laid a beatdown on countryman and '17 World silver Mateusz Bernatek. Sahakyan is now 3-0 against Bernatek dating back to the winter of '20 after scoring his first two wins at Thor Masters and last month's Polish Nationals, respectively. At 97 kilos, '14 World Champion/multi-time medalist Melonin Noumonvi captured his second-career Pylasinski gold by overcoming Suleyman Demirci (TUR) via criteria 1-1. Noumonvi, who turned 38 in October, had last competed at January's Matteo Pellicone "Ranking Series" tournament in Rome where he earned bronze. He is also the man responsible for cutting American G'Angelo Hancock's (97 kg, Sunkist, world #7, 5PM #1) run to a potential medal round at the '19 Worlds short, for those who may remember.
'19 Junior World bronze Hamza Bakir (TUR) scored one of the biggest wins of his young Senior career in the heavyweight final, outlasting highly-decorated Heiki Nabi (EST) by a score of 4-0. Prior to the final, Bakir had to survive a tough one against Rafal Krajewski (POL), giving him a pair of triumphs over two quality opponents. Barring unforeseen circumstances, Bakir has no chance of appearing in the Olympics; but assuming Riza Kayaalp (TUR, world #1) does indeed retire, Turkey will be in need of a reliable heavy upon whom they can rely. Their depth at 97 is considerable, but 130 not quite as much.
2020 Wladyslaw Pytlasinski Memorial
November 7-9 — Warsaw, POL
PLACINGS
55 kg
GOLD: Ali Elcin (TUR)
SILVER: Mairbek Salimov (POL)
60 kg
GOLD: Dawid Ersetic (POL)
SILVER: Ahmet Uyar (TUR)
BRONZE: Helary Magisalu (EST)
BRONZE: Grzegorz Kunkel (POL)
63 kg
GOLD: Mehmet Ceker (TUR)
SILVER: Atlan Abudrrahman (TUR)
BRONZE: Fatih Uncuncu (TUR)
BRONZE: Mateusz Szewczuk (POL)
67 kg
GOLD: Gevorg Sahakyan (POL)
SILVER: Enes Basar (TUR)
BRONZE: Mateusz Bernatek (POL)
BRONZE: Haci Karakus (TUR)
72 kg
GOLD: Cengiz Arslan (TUR)
SILVER: Ibrahim Ghanem (FRA)
BRONZE: Roman Pacurkowski (POL)
BRONZE: Ahmet Yilmaz (TUR)
77 kg
GOLD: Edgar Babayan (POL)
SILVER: Marcel Sterkenberg (NED)
BRONZE: Iwan Nylipiuk (POL)
BRONZE: Patryk Bednarz (POL)
82 kg
GOLD: Tyrone Sterkenberg (NED)
SILVER: Ranet Kalijola (EST)
BRONZE: Thomas Dacher (FRA)
87 kg
GOLD: Dogan Gotkas (TUR)
SILVER: Szymon Szymonowicz (POL)
BRONZE: Ali Cengiz (TUR)
BRONZE: Filip Kazimierczak (POL)
97 kg
GOLD: Melonin Noumonvi (FRA)
SILVER: Suleyman Demirci (TUR)
BRONZE: Dogan Yilmaz (TUR)
BRONZE: Leon Kessidis (GRE)
130 kg
GOLD: Hamza Bakir (TUR)
SILVER: Heiki Nabi (EST)
BRONZE: Osman Yildirim (TUR)
BRONZE: Rafal Plowiec (POL)
This Week Is Also Big
It starts on Friday with the Junior and U23 Nationals from Omaha, Nebraska. One day only, which means there will be a lot of matches in a short window. Nevertheless, it is an extremely important tournament. For starters, both Junior and U23 champs will earn berths in the '21 Senior World Team Trials; secondly, development is a priority for the US program. Although the brackets for the two age-groups are a touch lighter than they might normally be, there are more than enough solid, accomplished practitioners who are set for involvement. Key among them are recently-crowned Senior champ Benji Peak (67 kg, Sunkist/NTS, 5PM #11); a mentee of Peak's, Payton Jacobson (60 kg, TWC); '19 Fargo champ Camden Russell (60 kg, MWC); and Duncan Nelson (67 kg, NMU/NTS). There are plenty of others, and we'll get to them in a moment.
The next evening, November 14, FLOWrestling is hosting the Burroughs vs. Valencia card that is stuffed with freestyle/collegiate stalwarts but one Greco-Roman match is on the agenda. Perhaps you have already heard about it. Hancock will be taking on National titlist Alan Vera (87 kg, NYAC, 5PM #1) at a catchweight of 103 kilos. Multi-time age-group World medalist Cohlton Schultz (130 kg, Sunkist, 5PM #2) was originally supposed to duke it out with Hamdy Elsaid (EGY), but that bout was scratched because Schultz is stuck in quarantine.
As such, we are staring down the barrel of not only two days this coming week that will be filled with relevant Greco action, there will also be a content split. Below are the plans.
JR-U23 Coverage/Hancock vs. Vera
Full Junior/U23 National previews and recaps will be released on FLO.
A full preview of Hancock vs. Vera will be released on FLO.
The Hancock/Vera recap will be released right here immediately following the match.


Listen to "5PM40: Sam Hazewinkel and Jesse Porter" on Spreaker.
SUBSCRIBE TO THE FIVE POINT MOVE PODCAST
iTunes | Stitcher | Spreaker | Google Play Music
Notice
: Trying to get property 'term_id' of non-object in
/home/fivepointwp/webapps/fivepointwp/wp-content/themes/flex-mag/functions.php
on line
999