Bulgaria and Croatia both successfully held their annual national championships over the weekend, joining a growing list of countries that have done the same so far this autumn. It is not yet known or being publicized if the results from BUL and CRO will dictate their respective teams for the Senior World Championships in December, though that is the expectation.
Bulgaria
In the city of Lovech, some 150 kilometers northeast of Sofia, Bulgaria's nationals went off without a hitch and wrapped up on Sunday with virtually every long-established Senior competitor coming away with individual titles. 2013 World Champion Ivo Angelov (world #10), who celebrated his 36th birthday on Friday, dominated the 60-kilogram field to capture gold without surrendering a single point in four bouts. In the final, Angelov downed Bozhidar Vergilov 8-0 as he locked up yet another gold in an event that has served as a launching pad in past seasons throughout his decade-plus career. '18 World silver Kiril Milov (97 kg) also added to his collection of domestic trophies, and like Angelov, ran roughshod over the competition. racking up three tech's en-route to the top spot.


77 kilograms offered the most suspense in the final round with '18 World bronze Aik Mnatsakanian (world #6 at 72 kg) and '19 European Championships bronze Stoyan Kubatov going the distance in a bout that could have implications with regard to the Olympic Qualifier next March. Mnatsakanian was unable to generate meaningful offense throughout the contest as Kubatov capitalized early and pressed the issue. Frustration apparently set in for Mnatsaknian, who was behind 5-1 and wound being penalized for cautions, resulting in a disqualification. Multi-time champ Daniel Aleksandrov remained at his customary non-Olympic category of 82 kilos to defeat Radoslav Rusev via technical superiority 9-0.
A potential match-up pitting Angelov versus '20 European Championships gold/Cadet World medalist — and son of Bulgarian legend Arman Nazaryan — Edmond Nazaryan did not materialize due to the youth suffering a minor injury that held him out of the tournament.
2020 Bulgarian National Championships
October 17-18 — Lovech, BUL
FINAL RESULTS
55 kg: Nedyalko Petrov def. Stefan Grigorov 11-10
60 kg: Ivo Angelov def. Bozhidar Vergilov 8-0, TF
63 kg: Nikolay Vichev def. Augustin Spasov 9-1, TF
67 kg: Konstantin Stas def. David Dimitrov 8-6
72 kg: Krassmir Dormushev def. Nestor Nestorov 9-0, TF
77 kg: Stoyan Kubatov def. Aik Mnatsakanian 5-1 (DQ)
82 kg: Daniel Aleksandrov def. Radoslav Rusev 9-0, TF
87 kg: Tarek Abdelslam def. Ioan Dimitrov 6-1
97 kg: Kiril Milov def. Marian Marinov 8-0, TF
130 kg: Radoslav Georgev def. Ivan Ivanov 3-1
FULL PLACINGS
55 kg
GOLD: Nedyalko Petrov
SILVER: Stefan Grigorov
BRONZE: Miroslav Emilov
BRONZE: Galin Gochev
60 kg
GOLD: Ivo Angelov
SILVER: Bozhidar Vergilov
BRONZE: Mikhail Mikhailov
BRONZE: Tsvetan Sirashki
63 kg
GOLD: Nikolay Vichev
SILVER: Augustin Spasov
BRONZE: Desislav Dormushev
BRONZE: Nicholas Sulev
67 kg
GOLD: Konstantin Stas
SILVER: David Dimitrov
BRONZE: Stoyan Iliev
BRONZE: Svilen Kostadinov
72 kg
GOLD: Krassmir Dormushev
SILVER: Nestor Nestorov
BRONZE: Joro Dobrev
BRONZE: Boyan Ivanov
77 kg
GOLD: Stoyan Kubatov
SILVER: Aik Mnatsakanian
BRONZE: Atanas Kolev
BRONZE: Mikhail Maharadze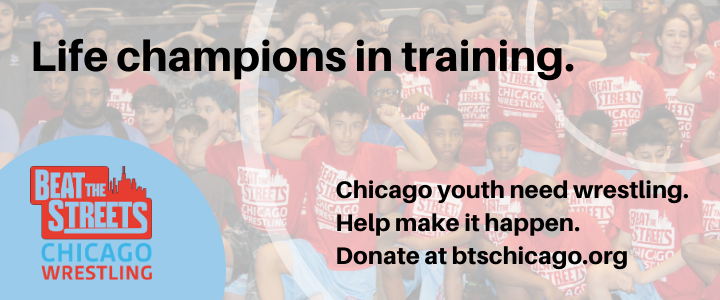 82 kg
GOLD: Daniel Aleksandrov
SILVER: Radoslav Rusev
BRONZE: Denis Kukushev
BRONZE: Russian Dermasky
87 kg
GOLD: Tarek Abdelslam
SILVER: Ioan Dimitrov
BRONZE: Vladmir Stoychev
BRONZE: Svetoslav Nikolov
97 kg
GOLD: Kiril Milov
SILVER: Marian Marinov
BRONZE: Radi Nekov
BRONZE: Simeon Stankovic
130 kg
GOLD: Radoslav Georgev
SILVER: Ivan Ivanov
BRONZE: Asen Tabakov
BRONZE: Asen Petrov
Croatia
Multi-time European Championships medalist Dominik Etlinger (72 kg, world #16), Ivan Lizatovic (63 kg), and Bozo Starcevic (82 kg) have two things in common: 1) they are currently three of Croatia's most accomplished active athletes; 2) as displayed next to their names, not one of them competed in an Olympic weight at the Croatian Nationals, and all three emerged victorious.
Lizatovic, who himself earned a Euro bronze in '17, benefited from the round-robin five-man bracket if only because it provided him with the opportunity to get four matches, the most he's had in one tournament this calendar year. In doing so, the 31-year-old seared his way to the final where he put it on Luka Prihistal for the national crown. Lizatovic normally competes at 60 kilograms and it is that weight category to which he will return early next month at the Grand Prix Zagreb Open.
It is a similar story for Etlinger, who collected his 9th career title on Sunday, with one key difference: 72 kilos presented a full 14-man bracket. As expected, Etlinger, 28, was rarely tested en-route to his championship, outdueling Luka Malobabic to put a bow on the weekend.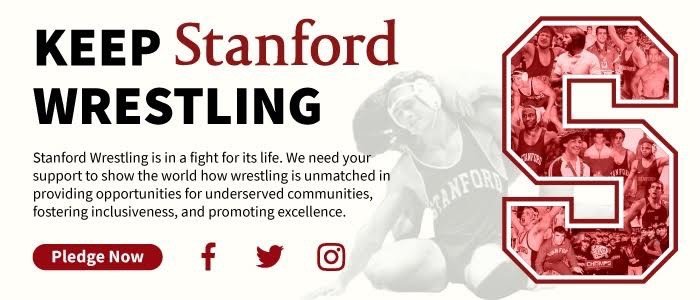 Like Lizatovic (and Starcevic), Etlinger plans on wrestling in an Olympic weight coming up at the Zagreb GP. Last season, he made 69 kilos for Thor Masters in January and put together one of the finest performances of his Senior tenure. In that event, Etlinger tech'ed out both of Poland's recent World medalists who occupy 67, Mateusz Bernatek and Gevorg Sahakyan. With his eyes on first reaching the podium in Serbia and then qualifying 67 kilos in March, Etlinger is going to jump back in fold at 67 for Zagreb, which comes attached with a two-kilo allowance. (A follow-up Q&A with Etlinger discussing that event as well as some recent news items to hit Zagreb will be released later this week).
Starcevic bypassed 77 in favor of 82, and he had a tough first-round opponent in Filip Sacic. That bout went to Starcevic, who ran the table from then on, defeating Marko Anusic for gold. To Sacic's credit, he made the most of his repechage and wound up finishing third.
2020 Croatian Senior Championships
October 17-18 — Gospić, CRO
FULL PLACINGS
55 kg
GOLD: Dominik Zegman
60 kg
GOLD: Sandro Frankol
SILVER: Mihael Besenic
BRONZE: Dragan Vidovic
63 kg
GOLD: Ivan Lizatovic
SILVER: Luka Prihistal
BRONZE: Mario Petrak
67 kg
GOLD: Kristijan Simatic
SILVER: Filip Vercevic
BRONZE: Romano Keseer
BRONZE: Luka Sacic
72 kg
GOLD: Dominik Etlinger
SILVER: Luka Malbabic
BRONZE: Juraj Ivic
BRONZE: Marko Nikolic
77 kg
GOLD: Pavel Puklavec
SILVER: Francisco Barrio
BRONZE: Robert Sigur
BRONZE: Antonio Kamenjasevic
82 kg
GOLD: Bozo Starcevic
SILVER: Marko Anusic
BRONZE: Ivan Bedekovic
BRONZE: Filip Sacic
87 kg
GOLD: Matej Mandic
SILVER: Ivan Ratkovic
BRONZE: Filip Smetko
BRONZE: Sebastian Petrac
97 kg
GOLD: Emil Osmanagic
SILVER: Vinko Prodanovic
BRONZE: Petar Runac
BRONZE: Filip Huklek
130 kg
GOLD: Mario Koscevic
SILVER: Stjepan Vidovic
BRONZE: Megla Nikola
BRONZE: Ante Milkovic
Another Turkish Nat'l Camp
Few nations train as much as Turkey does, and the Middle Eastern power is once again mired in a massive camp. 34 athletes converged on the capital city of Istanbul on Thursday where they will remain until November 3. All of Turkey's top Greco practitioners are involved — such as four-time World champ Riza Kayaalp (130 kg, world #1), World/Olympic bronze Cenk Ildem (97 kg), multi-time World medalist Emrah Kus (77 kg), three-time Junior World Champion Kerem Kamal (60 kg, world #3), and, obviously, many, many others. Below is a look at the roster. It is considerable.
55 kg
Serif Kilic ('13 Junior World Champion)
Ekrem Ozturk ('18 World bronze)
60 kg
Kerem Kamal (World #3, three-time Junior World Campion, '20 European Championships silver
Ahment Uyar
63 kg
Onur Atalay
Abdullah Toprak ('19 U23 European Championships silver, '16 Cadet World bronze)
67 kg
Enes Basar ('16 University World Champion, two-time Junior World medalist)
Yavuz Akbas
Haci Karakus
Atakan Yuksel ('17 World bronze)
72 kg
Selcuk Can (World #4)
Cengiz Arslan ('18 U23 World Champion)
Ahmet Yilmaz
77 kg
Yunus Basar
Fatih Cengiz ('17 World bronze, '17 U23 World Champion, '18 U23 World bronze)
Furkan Bayrak ('14 Junior World Champion)
Emrah Kus ('18 World silver, '13 World bronze)
82 kg
Burhan Akbudak ('17 U23 World Champion, '15 Junior World silver)
Salih Aydin ('17 Junior World bronze)
87 kg
Metehan Basar (World #20, two-time World Champion)
Ali Cengiz ('15 Junior World Champion, '16 Junior World silver)
Dogan Goktas
97 kg
Fatih Baskoy ('17 U23 World bronze, two-time University World Champion)
Suleyman Demirci
Suleyman Erbay
Cenk Ildem ('16 Olympic bronze, two-time World bronze)
130 kg
Hamza Bakir
Ali Reza Kaya
Riza Kayaalp (World #1, four-time World Champion, '16 Olympic silver, '12 Olympic bronze)
Osman Yildirim ('18 U23 World silver, '19 U23 World bronze, '18 University World Champion, '16 Junior World silver, two-time Junior World bronze)
Dogan Yilmaz


Listen to "5PM40: Sam Hazewinkel and Jesse Porter" on Spreaker.
SUBSCRIBE TO THE FIVE POINT MOVE PODCAST
iTunes | Stitcher | Spreaker | Google Play Music
Notice
: Trying to get property 'term_id' of non-object in
/home/fivepointwp/webapps/fivepointwp/wp-content/themes/flex-mag/functions.php
on line
999