Greco-Roman in the United States has now witnessed three tournaments this fall: the Senior Nationals in October, and the Junior/U23 domestic championships this past Friday. The trio of competitions were all operated according to the old one-day format, which had its advantages and disadvantages. To be fair, whatever negatives could be discerned from the decision to keep Greco one day only are outweighed by the fact that 1) the majority of athletes actually liked it; 2) plenty wrestled both styles, anyway; and 3) the brackets, while encouraging, by and large weren't so large to necessitate pouring over into the next day.
There was more synergy involved with hosting Junior and U23 at the same time, as well. Multiple wrestlers fell comfortably under both age groups and pulled double duty. When it is the Cadet and U23 Trials in Akron, that is not going to happen. And from an observational standpoint in terms of comparing and contrasting development along with with various other characteristics relative to competitive depth among would-be full-timers, lumping Junior and U23 together on the same weekend (nevermind the same day) seems to make a whole lot of sense moving forward.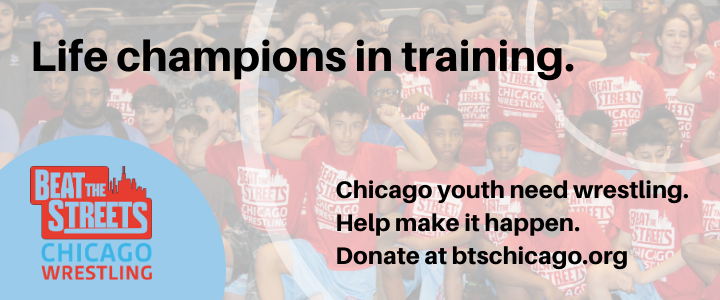 As for the 20 champions and their respective final performances, most if not all of that information can be found here or here. In addition, a piece touting the "Top 10 Finals" from Friday will become availed on FLOWrestling momentarily.
But keeping with custom following a major domestic event, we will now acknowledge those who might have flown a little under the radar.
JR/U23 Undercover Stars
They didn't stand atop the podium but still plowed ahead in their respective journeys — which for all intents and purposes three days ago was the biggest objective for nearly everyone who entered.
Corbin Nirschl (MWC) — 3rd, U23 60 kg — Taylor LaMont (Sunkist/UVRTC, 5PM #8) and Randon Miranda (NYAC/CYC, 5PM #10) were far and away the two most established competitors in what (disappointingly) wound up a round-robin bracket — and to no one's surprise, the pair of multi-time age group World Teamers finished first and second, respectively. Still, it was an opportunity to see Nirchl compete following his move to Nebraska. Although LaMont and Miranda proved too difficult to overcome on Friday, Nirschl appeared suitably tough in his other two bouts, a decision over Cordney Chairs (UA) and a route of newcomer Thomas Hicks (UA).
Erik Spence (NMU/NTS) — 2nd, U23 63 kg — Ignore the final against Dylan Gregerson (UVRTC) and focus just one Spence's first two bouts. What you'll see is a hard-nosed developing athlete who was patient, decisive, and aggressive. That's not an easy combination to reconcile, and Spence has had to pay his dues. But for his best domestic showing to date, he had it all pieced together (as well as a few guts and a pair of nice bodylocks).
Guy Patron (Dubuque WC) — 2nd, U23 87 kg — Four-time DIII All-American (and '20 NCAA D1 qualifier) Patron was a monster from the outset, quickly dispatching '18 U23 World Teamer George Sikes (NYAC/NTS) via fall in the first period. For as tough as Patron is in leg-grabbing, it was still a bit startling. What'd he do next? Nothing other than run '18 Junior World Team member Barrett Hughes (UA) out of dodge for a big semifinal win. Cameron Caffey (UA), who was again tremendous, coasted to victory for gold; but no one better forget how formidable Patron was on Friday. One of the most impressive performances from a non-champ.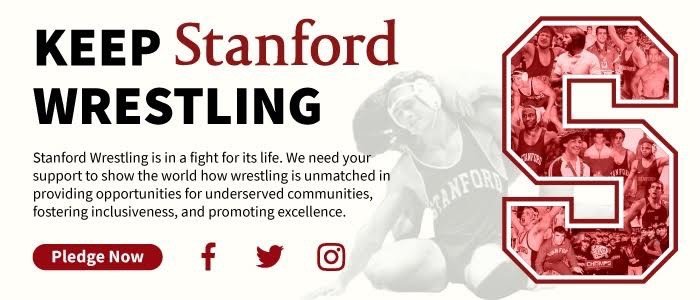 Jacob Cochran (NMU/NTS) — 3rd, JR 55 kg — 55 kilograms was the most crowded field out of them all with a generous number of recent age-group studs and skilled but moonlighting folkstylers. Not easy to navigate that kind of mess, and full-time US athletes sometimes struggle with reconciling the differences in approaches. Not Cochran on Friday. Wielding a solid arsenal of techniques and improved positional demeanor, he was able to open up on everyone he faced and make it count. There were some scrambles, sure. There were also arm throws, guts, and one whopper of a five that stole the show early in the tournament.
Keegan Slyter (UA) — 3rd, JR 60 kg — A future in Greco is there for Slyter if he wants one. He already has the aptitude, some relevant prior experience. Know what he also has? A very nice side lift, and it was a real difference-maker for him on occasion in Omaha. Of course, what Slyter also brings to the table is an intense competitive attitude that came in handy against a trio of top opponents. Between his lift-to-just survive win over Caleb Gross (Jackrabbit) to his spirited effort against David Stepanian (NYAC/NTS), and a gutsy decision at the expense of '19 Fargo champ Camden Russell (MWC), there was an awful lot to like.
Josh McFarland (UA) — 3rd, JR 82 kg — McFarland is going to remember Friday for a while. In his first bout, he had no answer for Kodiak Stephens (Ebbetts Pass) and was downed in short order. He next navigated the entire backside of the bracket, coming up with wins over three opponents (two via tech, one pin). It all set up a return match against Stephens for third. Stephens came out with a tight arm spin attempt to get on the board, and following a reset, went up 4-1. Then, 6-1. Stephens looked sharp. Aggressive and well-rounded, too. But he went for to launch after the next restart and McFarland landed on top for a shocking pin. The taste of revenge for McFarland might have been sweet, but really it was the work he put in just to make it happen that matters equally as much.
Provisor/Dow
This coming Saturday night, two-time Olympian Ben Provisor (77 kg, NYAC/BVRTC, 5PM #3) takes on '18 Junior World Teamer (and '20 U23 Nat'l runner-up) Tyler Dow as part of Underground 1, a fundraising card for the Wisconsin RTC (of which Dow is member). We will be previewing the match-up in full later this week. To watch the action live, users must subscribe to Rofkin.
Seniors to Converge
Two Senior Greco camps begin next month on the same day but in different locations.
Lightweights (60-67 kg) will head to Legends of Gold in South Dakota while upper-weights (77-130 kg) will get their work in at MWC in Omaha. Word is that the military athletes who had up until recently been shut out of even training in their own rooms are expected to attend. We will have more details on the camp as well as tentative roster list coming up this week.


Listen to "5PM40: Sam Hazewinkel and Jesse Porter" on Spreaker.
SUBSCRIBE TO THE FIVE POINT MOVE PODCAST
iTunes | Stitcher | Spreaker | Google Play Music
Notice
: Trying to get property 'term_id' of non-object in
/home/fivepointwp/webapps/fivepointwp/wp-content/themes/flex-mag/functions.php
on line
999