Now that the Olympic Year has fully descended upon the sport of Greco-Roman wrestling, it has become time for many of the United States' top athletes to make an important decision with regards to their weight classes.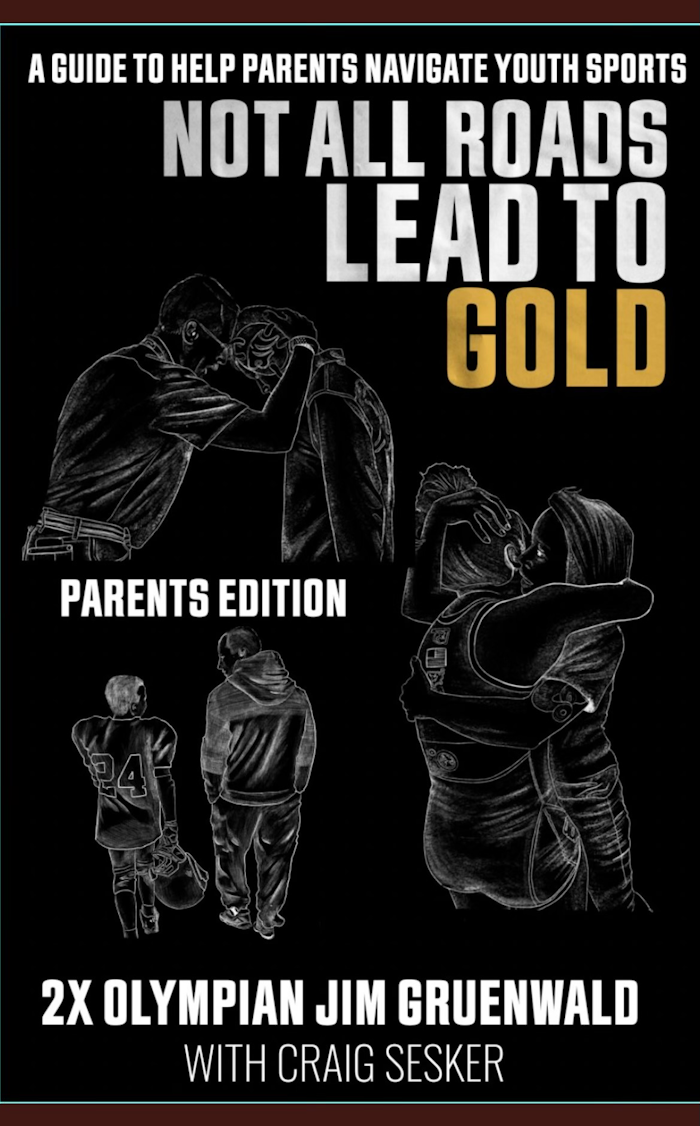 This is the third cycle in which wrestlers have encountered such a predicament, though it was less of an issue when it first began. In '14, two "non-Olympic" weight categories were introduced, 71 and 80 kilograms. Both bracket options offered a comfortable fit for the "tweeners" who were either a little over or under Olympic weights 66 and 75 kg, but without a drastic variance for once the Rio '16 selection process arrived. Three years later, United World Wrestling restructured the weight categories and added two more to the curriculum. 55 kilograms, the sport's most dynamic division, had been removed following London '12 but was back for the '17-'18 campaign; and 63 kg, which for the US has delivered an assortment of standouts upon its installation. 71 kg was increased to 72, and likewise 80 kg swelled to 82.
Of course, in conjunction with the revamped weight categories, UWW had also altered the weigh-in procedures for competitions. No longer did wrestlers have the luxury of making weight the day or evening prior to a tournament. Instead, weigh-ins would now be orchestrated on the mornings of events. This particular change — as much or perhaps even more so than the adjusted weight classes themselves — has wielded an enormous influence pertaining to the decisions athletes tend to make during seasons preceding Olympic selection.
2023-24 USA Olympic Selection
Words one might use when it comes to the temporary removal of the aforementioned four weight classes in advance of an Olympiad are "consolidation" and "absorption". These terms best describe what occurs when narrowing ten weight categories down to six. The weight classes are, in fact, consolidated — and four of the six Olympic weights absorb four non-Olympic (or "World" weights). The number is four, not six, because 97 and 130 kilograms are naturally unaffected by this process (unless you are in Hungary).
Olympic Weight Categories
60 kg
67 kg
77 kg
87 kg
97 kg
130 kg
Qualifying Opportunities
The Bill Farrell Memorial in November should provide some answers for the US program relative to the athletes who have recently competed in non-Olympic weight classes. As is custom, the highest-placing American (top-4) in each bracket, who has not yet qualified, will receive a berth in the Olympic Trials. For those competitors who do not travel to New York, the Nationals in Fort Worth, Texas are available four weeks hence; and that tournament will deliver five more Trials contestants per weight category.
Other avenues for wrestlers to qualify for the Olympic Team Trials are:
Top-2 from the Armed Forces Championships (February).
First place from the NCAA Division I National Championships (March).
First place from the "Last Chance OTT Qualifier" (March).
Gold medalists from the Pan-Am Championships (which take place one week prior to the Pan-Am Olympic Qualifier in Santiago, Chile) also obviously secure bracket positions in the Olympic Trials — but it is quite likely that those athletes who make the US roster will have already locked down their spots in the aforementioned Trials. The same can be said for the continental Olympic Qualifier itself.
Projected Weight Class Movement
55 & 63 kg
We will pull from the '23 US Open and World Team Trials Challenge Tournament brackets in order to presuppose where athletes from non-Olympic categories may land as the selection process gets underway. Listed athletes were placers from the Open (top-8) but others may also be included in an effort to provide as full of a scope as is plausible.
55 kg
*Already qualified for 2024 Olympic Team Trials
Zero suspense: wrestlers who have done their bidding at 55 kilograms are all expected to head to 60 kilograms. So, that takes care of one "World weight".
*'23 World Team member — Brady Koontz (TMWC/Dubuque RTC) — 60 kg
'23 Final X runner-up — Dalton Duffield (Army/WCAP) — 60 kg
'23 WTT 3rd Place — Camden Russell (MWC) — 60 kg
Jacob Cochran (Army/WCAP) — 60 kg
Dalton Duffield (Army/WCAP) — 60 kg
Brandon Hall (Dubuque RTC) — 60 kg
Tirso Lara (Top Gun WC) — 60 kg
Eathon Rider (Shafter Youth WC) — 60 kg
Billy Sullivan (Army/WCAP) — 60 kg
Drew West (IL) — 60 kg
63 kg
This is where it begins to get interesting. Although the majority of 63 kg competitors chose 60 for the Tokyo selection process, not all of them did. Xavier Johnson, who just competed in the '23 World Championships, was at 63 in '19 and had been the Final X runner-up to Ryan Mango. Johnson had initially begun his career at 59 kilograms and did win the Armed Forces Championships at 60 (in '18). He briefly flirted with the idea of dropping down to 60 for the '20 Olympic Trials before ultimately deciding that 67 was a better fit. It worked out well for him. Johnson advanced to the semifinals of said Trials and eventually found himself in the third-place/National Team match. The anticipation is certainly that "X" will opt for 67 once again given his size, leanness, and previous success up in weight.
Three-time National Champion Hayden Tuma (Suples) might consider 60 under the old weigh-in system, as he had originally established himself at 59 kilos. But that was two quads ago. Tuma has experienced plenty of big moments at Olympic 67 domestically and his explosive, dynamic style does not welcome hydration or nutrient depletion of any sort. Simply put, he is always a top contender at 67 when he shows up in that weight class. '24 will be no different.
"Wildman Sam" Sammy Jones (Sunkist/CTT) was tight-lipped about his '24 plans throughout this past season but he has 60 kilograms written all over him. Jones — who went on to represent the US at both the '21 and '22 Worlds — made the US National Team match in an exceedingly-tough 60 kg field at the '20 Olympic Trials. He is not going to suddenly bump up to 67 at this stage of his career.
One question mark is Dylan Gregerson (UVRTC). "Greco's Son" has gone 63 almost exclusively on the Senior level, save for his foray into 60 for the most recent Olympic Year. Again, his case is seen as a potential weigh-in issue. Gregerson is well-sized for 63, big for 60, and, despite having to rehab following an injury last year, is known for his strength. They are all strong at Senior, but Gregerson expresses it in each and every wrinkle of his style. Since he has more familiarity against the group at 60, that is seen as his probable landing spot — but don't be surprised if that changes. Gregerson heavier and with requisite zeal could push many of the better 67's in the nation.
Known as "The Quiet Man", Corbin Nirschl (MWC) was more or less a full-fledged 60 upon breaking onto the scene prior to the Tokyo Trials. Although short in stature, you don't picture him necessarily being totally overwhelmed by the size of the lot at 67. He has adequate thickness and more than enough bulldog-type power on the feet to imagine him pressing guys at the higher Olympic weight. And maybe him not having to endure calorie reduction would sufficiently aid that cause. Yet, his mechanics and approach have and would still stand out more against the 60 kg collective. It is in the lighter division where his skill-set can have a further-reaching impact.
For '22 Open runner-up Aidan Nutter (NYAC/NTS), the situation could go either way. So long as it is managed correctly, he seems terrifically-suited for 60 kilograms. Most, if not all, of his attributes might be amplified with a successful drop in weight. His instincts and quickness would not diminish, nor would his par terre defense take a hit. On the flipside, Nutter is not merely a blown-up 60 when he is at 63. He has solid size for the non-Olympic weight; if drying out is required for a cut to 60, it's not worth the pain as the field is far too substantial to challenge when compromised. This is all from a strictly competitive point of view and not a sentimental one. In other words, the expectation is that Nutter is not basing his decision on the presence of his older brother at 67 and the prospect of them clashing later in the season. Rather, it is all about which weight class offers Aidan Nutter the best chance to earn an Olympic medal in '24 (which, remember, is the actual goal, not just winning the Trials).
Savion Haywood (Iguana WC), a U23 National champ from '22, had a very impressive US Open performance in April but did not enter the Trials despite having qualified. You hope that he gives it a shot this season, which might be difficult due to his occupation as a high school coach. If Haywood does decide to try and fight his way into the Olympic selection tournament, 67 is the call. He had a monster build at 63 and wasting precious energy on cutting down is counterintuitive to his style. Haywood has a lot of potential. In order for that to mean something, he needs to be at his physical best.
From Stanford-via-Ohio is Kyle Rowan, who had logged mat time on the age-group circuit prior to college. He is another athlete whose participation this past year was welcomed, and there were flashes of things to come should Greco turn into a priority of his. As for his Olympic weight category, Rowan is wider and more stocky than most. Big legs, big back, so forth. Albeit sans knowledge of his "walking around weight", it is tough to think that a same-day weigh-in for a Trials qualifier would avail to him the most logical path. Hopefully we will find out. But 67 appears to make more sense for his body type than 60 when taking all of the parameters into account.
Although Logan Savvy (NYAC) entered Thor Masters at 60 kilograms, it was slightly misleading due to the Danish tournament observing a 2-kg allowance. Savvy did net a victory in that event, a close decision over Air Force's Mitch Brown — but he was back at 63 for the US Open one month later. Again, size is paramount. Savvy is and has been very big for 63; and when he had previously competed at 67, he easily looked the part. It is still up in the air as to which category he might choose. Were it not for Thor Masters, you would just peg him as a 67 and move on. But most athletes desire dropping down, especially in the lighter weights. This trope may too occupy his thoughts. If 60, then a test cut sans consequences might be a good idea.
*'23 World Team member — Xavier Johnson (Army/WCAP) — 67 kg
'23 Final X runner-up — Hayden Tuma (Suples) — 67 kg
*'23 WTT 3rd Place — Sammy Jones (Sunkist/CTT) — 60 kg
Dylan Gregerson (UVRTC) — 60 kg
Savion Haywood (Iguana) — 67 kg
Aidan Nutter (NYAC/NTS) — 60 kg
Corbin Nirschl (MWC) — 60 kg
Kyle Rowan (California RTC) — 67 kg
Logan Savvy (NYAC) — 67 kg


Listen to "5PM55: Recapping Final X with Dennis Hall with words from Koontz, Braunagel and Hafizov" on Spreaker.
Listen to "5PM54: WCAP's Ryan Epps and a Final X Greco-Roman Preview" on Spreaker.
Listen to "5PM53: Northern Michigan assistant Parker Betts and USMC Captain Jamel Johnson" on Spreaker.
SUBSCRIBE TO THE FIVE POINT MOVE PODCAST
iTunes | Stitcher | Spreaker | Google Play Music
Notice
: Trying to get property 'term_id' of non-object in
/home/fivepointwp/webapps/fivepointwp/wp-content/themes/flex-mag/functions.php
on line
999