The 2021 Junior World Championships ended just over a week ago and four athletes who were on the US roster are keenly interested in remaining active.
Billy Sullivan (55 kg, LOG-LV), Chayse LaJoie (63 kg, Spartan Wrestling RTC), and Justus Scott (72 kg, LOG-LV) are already registered for the Senior World Team Trials, scheduled for September 11-12 in Lincoln, Nebraska. When that tournament wraps, Sullivan and Scott will have a short breather before hopping on a plane for Denmark in advance of Thor Masters '21 (September 17-18). Joining the duo for the trip will be none other than Dominic Damon (67 kg, NMU/NTS). Damon competed at Thor Masters in March of '19, less than three months prior to his graduating from high school.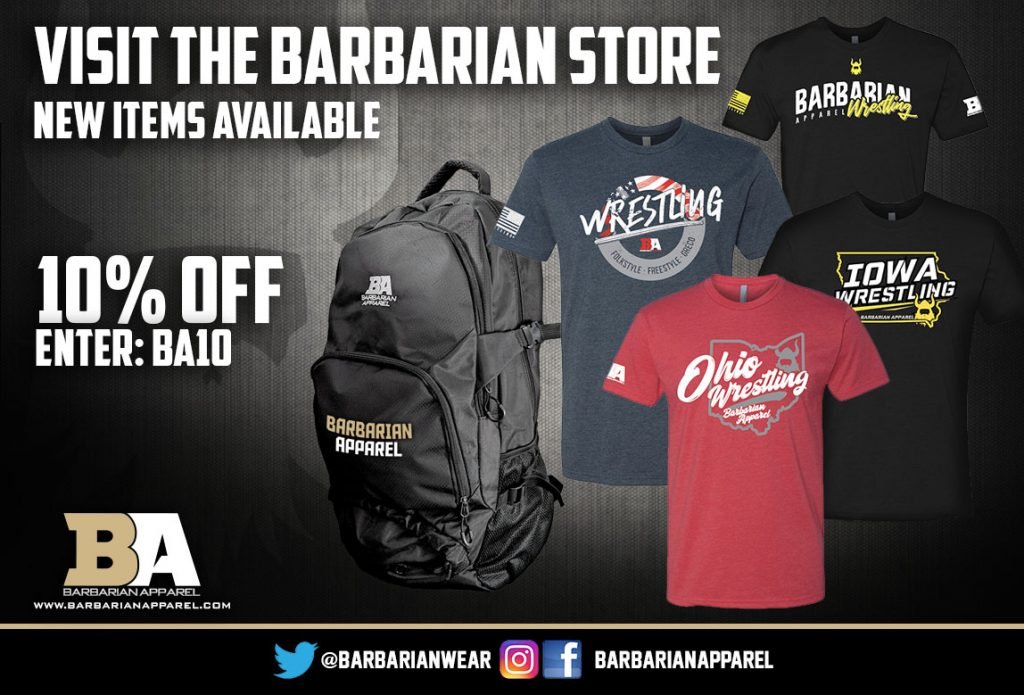 If Sullivan and Scott prevail at the World Team Trials, it would seem that they might have an advantage over their '21 Senior Teammates. That is because the training plan for the '21 US World Team does not include Thor Masters, nor its popular accompanying camp. Instead, those Greco-Roman athletes who earn the right to represent Team USA in Oslo will travel to New Jersey for a camp featuring all three disciplines. The gathering, which is reportedly to be held at The Edge in Hoboken, is set for the same time-frame as the goings-on in Denmark.
Originally, the US Greco-Roman program had hoped to use either Thor or the Danish camp, or both, as a testing event/acclimation environment. Oslo, Norway and Copenhagen, Denmark are separated by 300 miles; the Thor Masters camp is traditionally competitive and productive; and on the surface, the idea had seemed to make too much sense not to mobilize. Alas, plans were forced to change.
Nordic Championships
Denmark is going to be a busy place in September. This coming Saturday (September 4) welcomes in the annual Nordic Championships at the Sportcenter Herning. Thus far, over 80 athletes are set for involvement from all of the nations categorized as "Nordic". Fittingly, Denmark is the first (and at press time, only) country to release their roster for the event.
63 kg: William Reenberg
63 kg: Brian Kurt Santiago
67 kg: Fredrik Bjerrehuus — 2X Nordic Championships gold
77 kg Oliver Krüger
87 kg: Turpal Bisultanov — '21 Junior European gold
97 kg: Mathias Bak — '18 Nordic Championships silver
Hungarian National Champs
On Saturday, Hungary held their Senior Nationals for the second year in a row at the István Kozma Wrestling Academy, named for the two-time Olympic champ. Hungary's nationals are not a team selection process, meaning champions are not guaranteed entry into the '21 Oslo Worlds.
Hungary sent four athletes to the Tokyo Olympics. Not one of them competed this past weekend. Tamas Lorincz, who earned gold, is now retired; and silver medalist Viktor Lorincz (87 kg), Balint Korpasi (67 kg), and Alex Szoeke (97 kg) decided to sit out the proceedings.
55 kg: Milan Nemeth 
60 kg: Jozsef Andrasi 
63 kg: Krisztian Kecskemeti 
67 kg: Mate Krasznai 
72 kg: Oliver Kajtan 
77 kg: Tamas Levai — '18 U23 World bronze, '21 Pytlasinski silver
82 kg: Laszlo Szabo — '16 World bronze
87 kg: Istvan Takacs — '19 Junior World Champion, '18 Junior World bronze
97 kg: Robert Ersek
130 kg: Adam Varga




Listen to "5PM50: Mr. Fantastic Benji Peak" on Spreaker.
Listen to "5PM49: Robby Smith on coaching, fatherhood and mentors" on Spreaker.
Listen to "5PM48: Austin Morrow and Gary Mayabb" on Spreaker.
SUBSCRIBE TO THE FIVE POINT MOVE PODCAST
iTunes | Stitcher | Spreaker | Google Play Music
Notice
: Trying to get property 'term_id' of non-object in
/home/fivepointwp/webapps/fivepointwp/wp-content/themes/flex-mag/functions.php
on line
999