Obviously, the United States Greco-Roman Seniors did not deliver the performance many were hoping for last week in Paris, igniting a chain of overreactions and visceral hot takes from the community that were, for the most part, quickly (and quietly) subdued by the collective success of both freestyle teams. There's good and bad in that. It is good, of course, that the country performed brilliantly in the other style, delivering numerous medals and even more memorable moments. It is bad because USA Greco-Roman was the story for two days and there wasn't a ton of positivity surrounding that fact.
Social commentary comes very fast nowadays and all sorts of folks were primed to offer up their solutions on how to "fix" Greco.  It's always a need thing. We need more RTC's! We need more youth! We need better rules! We need better coaches! We need better recruitment!
Stop. Just stop.
While it's true — USA Greco-Roman can certainly use all of the above, what it really needs is SUPPORT. Yours, mine, and ours. Nothing happens, no major changes are made, no sudden surge in World medals, no global dominance, or domestic acceptance (ahem) can take place without increased support for this style in this country. All the way from the top of the food chain in Colorado Springs to the grassroots coaches who skip overtime shifts at their jobs to preside over spring practices. College coaches becoming more agreeable to let their athletes refrain from diving at legs on their downtime. High school coaches becoming more educated so as to realize that a Fargo summer is one well-spent. People have been pointing fingers in a lot of different directions for a lot of years when maybe, those fingers should have been pointed at their reflections in the mirror.
Funding is often the most cited culprit. Yes, medals lead to funding, which leads to increased resources, which is supposed to lead to more medals, more funding, and more participation. Such is the order of how things work. The current status of the program makes this rewards-based system difficult to tangle with for the coaches and athletes, though it is a part of life that is accepted and it's up to them to figure out how to operate inside of those parameters. A virtually thankless enterprise it seems like at times.
So it shall be re-built with loyalty powered by education.
Underneath all of the complexities most are triggered to acknowledge lies one very powerful component to the solution. Greco doesn't just need more athletes, it needs more education. The sport, perennially shooed to the background most of each calendar year, sure brings out a host of armchair quarterbacks who have never competed in the style and are forced to offer their begrudged perspectives simply because at that moment in time, there's nothing else for them to talk about. This is how it is, no? A World event rolls around, the US doesn't put forth a cavalcade of medalists, and here we are, forced to digest the thought-isms of casual scribes and other self-anointed fixer-uppers who are apt to direct your attention to the very worst while skimming over the decent and ignoring the very good. They need education, but they first must cease to be part of the problem.
Learning what exactly goes into turning an American Greco-Roman wrestler into an athlete capable, at least in this day and age, of experiencing World success is the first step. Recruitment, funding, tours, more opportunities to blossom…they are all part of it. So is understanding the specialized skill-set required to participate at that level and the insanely tactical yet brutal rhythms Greco combat is comprised of. "Wrestling is wrestling" helps start the conversation, but after that, a close-up on how beautiful, artistic, athletic, and authentic the style is wouldn't hurt.
This educational mission stretches down to the youth. The United States would do very well to endeavor towards figuring out ways to bolster competitive opportunities in both international disciplines outside of the spring and summer. Kids traditionally begin wrestling scholastic folkstyle because that is the only choice given to them. How is this okay? Just as the martial arts come with options such as karate, taekwondo, jiu jitsu, judo, kung fu, and so forth, wrestling is not beholden to only one avenue of exploration. The systemic integration of folkstyle with schools and clubs is no longer a good enough excuse anymore. It's 2017. An introduction to wrestling should not be limited to one style if for the only reason that it is akin to athletic fascism. Do this because you must, it is our way, the only way. Through the blood and sweat of selfless volunteers, this country is beginning to offer more competitive outlets promoting the other styles and hopefully, that will eventually mean young athletes (and their parents) will become more open to discovering that the wrestling world is indeed not flat.
Above all is loyalty. US Greco-Roman wrestlers are often called upon to tough it out and succeed IN SPITE of circumstances, not because of them. That means sticking together and supporting one another even when it seems difficult to do so. Especially when. This is how things have always been, save for the breakout stars who have helped carry things along whenever they could. Therefore, it is incumbent upon the rest of the community — fans, family, friends — to continue to fight the good fight. There is too much passion here, too many talented, hard-working athletes and coaches, and too many promising days ahead to forget that things really are headed in the right direction.
Just wait and see.
Cadets Leaving for Athens
Part of that "right direction" is this year's crop of US Greco-Roman Cadets. If you read the Zac Dominguez interview, you already know why there is optimism surrounding the squad. It's a loaded roster with two returning members — Malik Johnson (58 kg, Missouri) and Cohlton Schultz (120 kg, Colorado) — and several age-group stars who have more than established themselves the last few years. Dylan Ragusin (46 kg, Illinois), Lucas Byrd (50 kg, Ohio), Mason Phillips (63 kg, Washington), and Will Lewan (69 kg, Illinois) are among the group competing and rightfully, there is a lot of hype going around.
We will be coming at you with a full preview along with rosters later in the week as the 2017 Cadet World Championships approaches.
Par Terre Is Back — It seems
United World Wrestling president Nenad Lalovic announced at a press conference over the weekend that ordered par terre is finally returning. Lalovic brought up the wrestling he witnessed in Paris as an example of why the current on-the-mat governance is in need of tweaking, though he also stated that he regularly speaks to athletes to gauge where they think things are amiss. Solid detective work.
"This par terre position will be very specific," Lalovic said. "It won't be like before when everybody is waiting to have the opportunity for par terre. Par terre is limited (to) two per match. It doesn't mean one for each athlete like we had before in practice. That means in some situations, this is the last way to improve the quality of a match, to send somebody in the par terre position. This par terre position will be different than the one you are used to."
Despite Lalovic saying that par terre will be "very specific", he didn't lay out exactly how it will be employed, other than to say: "It won't be like before from the back, the affecting wrestler has to come from the side." (The video below starts when Lalovic is asked about par terre from a reporter.)
We expect a full explanation by UWW soon regarding how par terre will be governed and will pore over it upon its arrival, so stay tuned!
Mango back on podcast
The legendary Spenser Mango will be our guest this week on the podcast to go over the US performance at the World Championships. Simply put, we couldn't think of a more respected and rational voice to include in the discussion.
What's coming up here:
The new Coach Lindland's Report is absolutely can't-miss this week. Naturally, Paris and its ramifications are big parts of the discussion, but there is a whole lot more to it than that. If you want details and background, this is going to be where to find it.
We touted an interview with WCAP hammer Courtney Myers (80 kg) prior to the Senior Worlds and we will have that up soon. Myers became one of the hardest dudes in the country for a few years before a pretty severe injury derailed his progress. He came back with a flourish in 2017 and is now preparing for his own Worlds, the World Military Championships, set for Lithuania next month.
Our Cadet previews.
Garments.
SUBSCRIBE TO THE FIVE POINT MOVE PODCAST
iTunes | Stitcher | Spreaker | Google Play Music | RSS
Comments
comments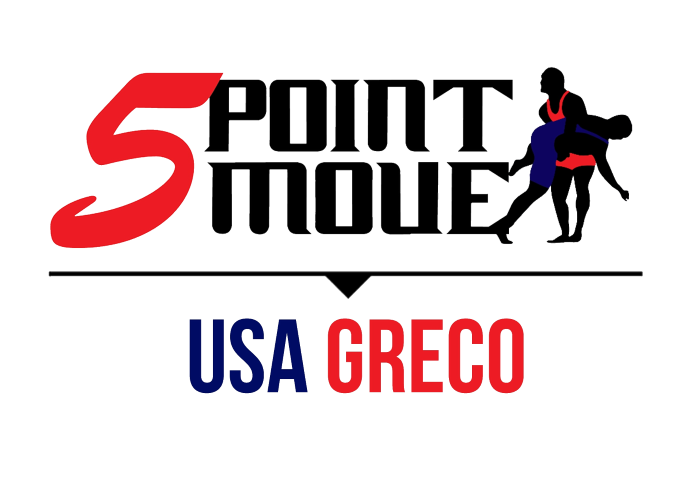 Notice
: Trying to get property 'term_id' of non-object in
/home/fivepointwp/webapps/fivepointwp/wp-content/themes/flex-mag/functions.php
on line
999