The annual Ivan Poddubny Tournament took place over the weekend and brought with it more fanfare than usual, as it was the first Greco event streamed on UWW's redesigned platform. Held in Krasnodar this year, the Russian Greco-Roman spectacle kept to form with all ten champs and all 20 finalists coming from the home country. It probably helps that of the finalists, 14 have been World medalists at either the Junior or Senior level throughout their careers.
Two-time World and Olympic Champion Roman Vlasov (world no. 3 at 80 kg) met friendly rival Ruslan Isakov in the 77 kilogram final and came away with a 6-0 victory, though he did get warned for a false start on top from the "new" forced par terre. That little hiccup was the most riveting part of the bout, as Vlasov seemed in control throughout, especially when he got his chance on top after the 2:00 mark of the first period. He turned Isakov a couple times and that was pretty much it the rest of the way. Vlasov and Isakov had competed against each other four times before Sunday, with Vlasov prevailing in each bout.
"There was nothing new in this," Vlasov said afterwards to Wrestrus. "The return of the Greco-Roman struggle to the ground is the main victory, otherwise we have already begun to lose the viewer."
2017 U23 World silver medalist Sergey Emelin (60 kg) scored one of his biggest domestic wins to date by grinding past 2012 Olympic bronze/2014 World silver Mingiyan Semenov on criteria. Semenov held a 1-0 passivity lead in the first when Emelin turned an arm drag into a front headlock that he used to scamper behind for two. Another passive point went to Semenov in the second, but Emelin gets the nod due to his offensive points.
Ginger favorite and Paris Worlds runner-up Musa Evloev (97 kg) applied nonstop pressure on 2013 World Champ Nikita Melnikov but could not convert any of that intensity into actual scores on the mat. He did ring up a passive, however, and that single point provided the margin of victory in what was a fairly entertaining battle despite the lack of firepower. 2016 World Champion Ramazan Abacharaev (82 kg) was forced to recover from a 3-0 deficit in the first period (that included a whopper of two-point throw) in order to overcome Gadzhimurad Dzhalalov, and he did so impressively. In the second frame, Abacharaev received a passive point, and from the ensuing par terre, he got all back and then some to surge out in front 6-4, which would represent the final score.
Only one placewinner at the Ivan Poddubny Tournament was a visitor, and that distinction belonged to 2017 World bronze Oscar Pino Hinds (130 kg, CUB, world no. 3). Pino Hinds fell to Vitali Shchur in the semis via 1-1 criteria decision and rebounded in the bronze medal match by defeating Lom-Aki Akaev (RUS) 3-0.
Last week, we highlighted Rio bronze medalist Stig-Andre Berge's win at the Herman Kare International. The Norwegian jumped all the way up to 67 kilos for that one, but the thought at the time was that he'd be moving back down next time out. Well, he didn't. Berge was up at 67 again this past weekend and he lost to two Surkovs — first, he got superior'ed by eventual gold Artem Surkov (world no. 3) in quick fashion and then he was outdueled by Maksim Surkov in the repechage 5-0. Full medalist results can be found below.
2018 Ivan Poddubny Tournament — Krasnodar, Russia
55 kg
GOLD: Vasilii Topoev (RUS) def. Alexei Kinzhigaliev (RUS) 5-0
BRONZE: Emin Sefershaev (RUS) def. Marat Garipov (BRA) 4-3
BRONZE: Eltchin Ibragimov (RUS) def. Magomed Aliev (RUS) 8-3
60 kg
GOLD: Sergey Emelin (RUS) def. Mingiyan Semenov (RUS) 2-2 (criteria)
BRONZE: Zhambolat Lokyaev (RUS) def. Sadyk Lalaev (RUS) 8-1
BRONZE: Artur Petrosian (RUS) def. Rodion Samatov (RUS) 3-1
63 kg
GOLD: Zaur Kabaloev (RUS) def. Sanal Semenov (RUS) via default
BRONZE: Marat Garipov (RUS) def. Ruslan Mollaev (RUS) 3-0
BRONZE: Artur Suleymanov (RUS) def. Aleksei Tadykin (RUS) 7-5
67 kg
GOLD: Artem Surkov (RUS) def. Aleksei Kiyankin (RUS) 2-1
BRONZE: Pavel Saleev (RUS) def. Artash Mirzakhanyan (RUS) 1-1 (criteria)
BRONZE: Azamat Akhmedov (RUS) def. Maksim Surkov (RUS) 6-3
72 kg
GOLD: Adam Kurak (RUS) def. Artem Tarzian (RUS) 10-1, TF
BRONZE: Magomed Yarbilov (RUS) def. Valerii Toderean (MDA) 8-0, TF
BRONZE: Egor Deptsov (RUS) def. Arslan Zubairov (RUS) 7-0
77 kg
GOLD: Roman Vlasov (RUS) def. Ruslan Isakov (RUS) 6-0
BRONZE: Islam Opiev (RUS) def. Chingiz Labazanov (RUS) 1-1 (criteria)
BRONZE: Ruslan Vardanyan (RUS) def. Vadim Aladzhev (RUS) 7-1
82 kg
GOLD: Ramazan Abacharaev (RUS) def. Gadzhimurad Dzhalalov (RUS) 6-4
BRONZE: Imil Sharafetdinov (RUS) def. Adlan Akiev (RUS) 1-0
BRONZE: Vaag Margarian (RUS) def. Movsar Duguchiev (RUS) 7-2
87 kg
GOLD: Bekkhan Ozdoev (RUS) def. Alan Ostaev (RUS) 8-0, TF
BRONZE: Azamat Bikbaev (RUS) def. Evgeni Saleev (RUS) 3-1
BRONZE: Sosruko Kodzokov (RUS) def. Artur Sokurov (RUS) 9-0, TF
97 kg
GOLD: Musa Evloev (RUS) def. Nikita Melnikov (RUS) 1-0
BRONZE: Aleksandr Golovin (RUS) def. Sergei Goriaev (RUS) 8-0, TF
BRONZE: Kantemir Magomedov (RUS) def. Murat Lokyaev (RUS) 3-0
130 kg
GOLD: Sergey Semenov (RUS) def. Vitali Schchur (RUS) 3-1
BRONZE: Oscar Pino Hinds (CUB) def. Lom-Aki Akaev (RUS) 3-0
BRONZE: Rafael Tsitsuashvili (RUS) def. Nurmakhan Tinaliev (KAZ) via default
Wrestlers on Social Media
Your weekly dose of inspiring words, knuckleheaded antics, or thought-provoking questions from your favorite US Greco-Roman athletes and coaches.
Miranda with some perspective.
More to gain, more at stake 💸🥇

— Randon (@randontheguy) January 20, 2018
The Gunslinger now has shirts. 
Finished design for the twitter-less House 8 #ownerplayercoach Alec Ortiz. Pre-sale for the next week $18 + shipping, $20 + shipping after pre sale. Send inquiries to ortiz087@umn.edu #storm #wrestling #gogreco pic.twitter.com/TUR7cRyqYf

— House 8 Graphics (@House8Graphics) January 19, 2018
The US is lucky to have Mayaab.
It's backwards, but you get the picture. 
The "Lone Wolf" quoting Lincoln. 
This image would've been great for a snarky caption. 
Dual-sport athlete Gonzalez pushing out there in California. 
Seras has been picking up steam on Twitter lately. A required follow. 
Be picky with who you invest your time in, wasted time is worse than wasted money!

— Andy Seras (@andyseras) January 21, 2018
Sign up early, every year now this camp winds up full. 
Registration is open for the 2018 Superior International #GoGreco camp at NMU! Register Here: https://t.co/6lvYFtWYSw @USAWrestling coaches @coachhermannusa and @Biseks_Stache will lead the camp. pic.twitter.com/YsFyemkutZ

— NMU-OTS (@NMU_OTS) January 15, 2018
Rosters this week
Although slightly ahead of schedule, we will putting out the Team USA rosters for both the Thor Masters Invitational in Denmark and the Granma Cup in Cuba in the coming days. This is so we can put a larger emphasis on the participating athletes leading up to these events, and in turn, provide the audience with a deeper look at who everyone is and how their progress is going. So please, stay tuned!
What's coming up here
An all new Coach Lindland's Report. 
Not one, but two long-awaited interviews.
Details about how the US/Serbia set for next month came together.
Questions? Concerns? Feel like reaching out? Do so on Twitter, Facebook, and Instagram!
SUBSCRIBE TO THE FIVE POINT MOVE PODCAST
iTunes | Stitcher | Spreaker | Google Play Music | RSS
Comments
comments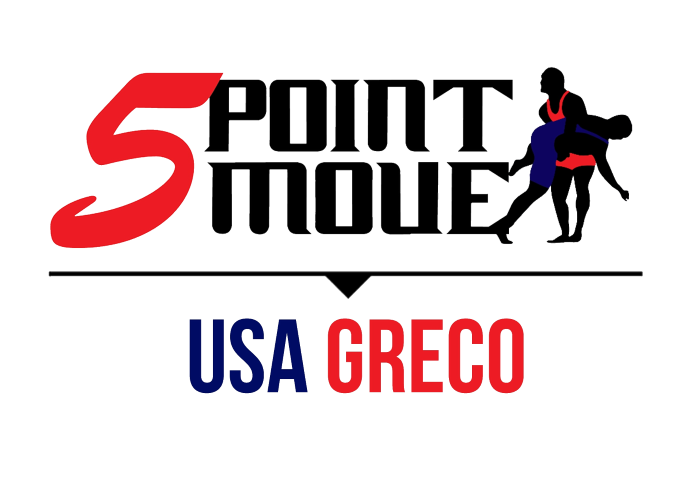 Notice
: Trying to get property 'term_id' of non-object in
/home/fivepointwp/webapps/fivepointwp/wp-content/themes/flex-mag/functions.php
on line
999