In order for the United States to have emerged as team champions from the 2023 Pan-American Games, medalists in each weight category would have been necessary. That is to include 67 kilograms, a division in which Team USA were not able to enter a competitor. The US required both boxes to be checked due to Cuba's potency up and down their own lineup. In that sense, this tournament was always going to be an uphill battle for the stars and stripes squad; but following an encouraging, if not seemingly momentum-building first day of competition, inward narratives became altered. What if more champs arose? What if more head-to-head match-ups against Cuba were won by Americans?
That would not be how the second session on Saturday, or the event altogether, ended.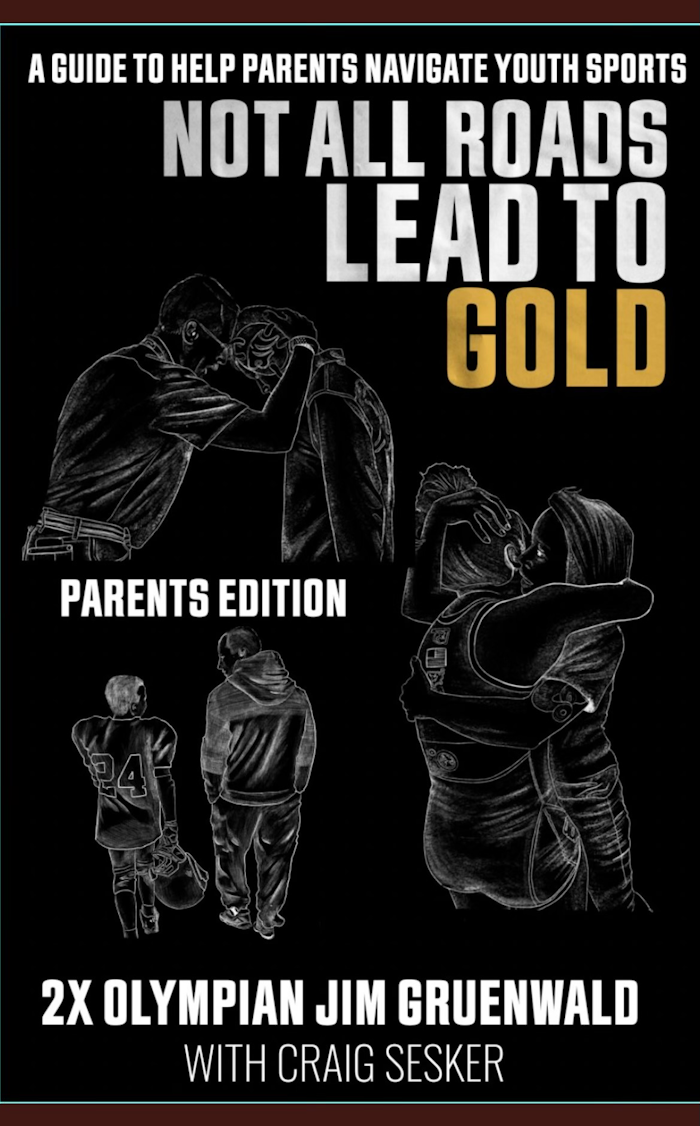 On Saturday afternoon, Cohlton Schultz (Sunkist) placed second to multi-time World bronze Oscar Pino Hinds (CUB) at 130 kilograms, and Joe Rau (TMWC) came in fifth after dropping a decision to a solid Kevin Mejia Castillo (HON) in the 97 kg bronze round  to close out the US' time in Santiago, Chile. Cuba — which had champions in four of six weight classes, with the outliers having been vanquished by the American duo of Ildar Hafizov (60 kg) and Kamal Bey (77 kg) on Friday — ran away with the team trophy by piling up 135 points, 47 points more than Team USA's closing margin of 88.
Passivity was the game-breaker for Pino Hinds, who used the first-period call to turn Schultz twice. Another point went the Cuban's way early in the second period to make the score 6-0. Schultz was unable to muster much offense on his own, nor did he himself benefit from a passive on Pino Hinds, and there was no further scoring in the bout. Pino Hinds was a silver medalist at the previous Pan-Am Games ('19) and claims five career continental championships titles on his sparkling resume.
The contest between Rau and Mejia Castillo was a highly-anticipated one. The last time they had met was back in '16 at the Pan-Am Olympic Qualifier in Frisco, Texas. Rau triumphed in that affair 6-0. Change has abounded for Rau since their initial clash. The following season, Rau went down to 85 kilograms and remained in that weight range throughout the next six years. It was only this past April when Rau re-emerged at 97, a move that was accompanied by marked success. The native Chicagoan won the US Open, Final X, and a third Pan-Am Championships title in the aftermath of his decision to climb back to the second heaviest weight category. Meanwhile, 28-year-old Mejia Castillo has never deviated from the 97 kg class and, despite some hiccups, is considered one of the continent's most formidable upper-weight athletes.
In Saturday's bronze round, Mejia Castillo raced out in front 7-0 and had the match well in-hand until time became a factor. Rau put a dent in the proceedings by scoring a late takedown, but that would be it and the Honduran walked away the 7-2 victor.
Notes:
Team USA finished with a record of 11-4 (counting Hafizov's win over Samuel Gurria Vigueras via forfeit).
Of the United States' 11 individual victories, five were recorded via VSU; three were decisions, and two were pins.
No other nation besides Cuba and the US had a gold medalist.
Venezuela finished third with 80 points; Chile was fourth with 60, and Brazil closed out with 55.
2023 Pan-American Games
November 3-4 — Santiago, CHI
TEAM USA FULL RESULTS
60 kg: Ildar Hafizov (Army/WCAP) — GOLD
WON Samuel Gurria Vigueras (MEX) via forfeit
WON Jeremy Peralta Gonzalez (ECU) 8-0, TF
WON Kevin de Armas Rodrigues (CUB) 7-5
77 kg: Kamal Bey (Army/WCAP) — GOLD
WON David Choc Huoc (GUA) 9-1, TF
WON Yosvanys Pena Flores (CUB) 4-3
WON Eduardo Bernal Molina (ECU) 9-0, TF
WON Joilson de Brito Ramos (BRA) via fall
87 kg: Zac Braunagel (IRTC) — 7th
WON Ronisson Brandao Santiago (BRA) 9-0, TF
LOSS Carlos Munoz Jaramillo (COL) 11-0, TF
97 kg: Joe Rau (TMWC) — 5th
WON Jose Jourdan Calderon (PUR) 9-0, TF
LOSS Gabriel Rosillo Kindelan (CUB) 8-0, TF
LOSS Kevin Mejia Castillo (HON) 7-2
130 kg: Cohlton Schultz (Sunkist) — SILVER
WON Edgardo Lopez Morell (PUR) via fall
WON Moises Perez Hellburg (ECU) 5-2
LOSS Oscar Pino Hinds (CUB) 6-0



Listen to "5PM55: Recapping Final X with Dennis Hall with words from Koontz, Braunagel and Hafizov" on Spreaker.
Listen to "5PM54: WCAP's Ryan Epps and a Final X Greco-Roman Preview" on Spreaker.
Listen to "5PM53: Northern Michigan assistant Parker Betts and USMC Captain Jamel Johnson" on Spreaker.
SUBSCRIBE TO THE FIVE POINT MOVE PODCAST
iTunes | Stitcher | Spreaker | Google Play Music
Notice
: Trying to get property 'term_id' of non-object in
/home/fivepointwp/webapps/fivepointwp/wp-content/themes/flex-mag/functions.php
on line
999