The 2020ne United States Greco-Roman Olympic Team will leave for Nakatsugawa, Japan this coming weekend — and two days earlier than their original departure date prior to last year's postponement.
On the most recent episode of The Five Point Move Podcast, a liftoff date of July 19 was discussed, which was incorrect by one day. Once the US delegation arrives in-country, they will first head out to their training quarters in Nakatsugawa, where they will remain until competition begins in Tokyo on August 1. As of press time, the Opening Ceremonies are reportedly not on the itinerary for the athletes.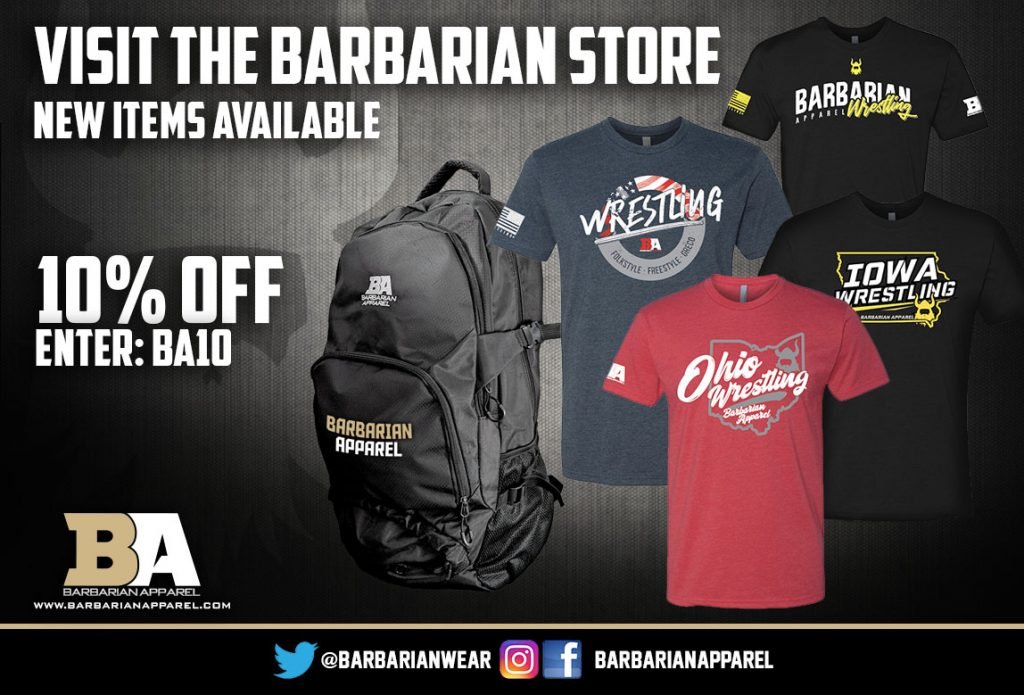 Tokyo Olympics Greco-Roman Schedule
*All times +13 hours EST.
*The Tokyo Olympics are scheduled to air in the US on streaming service Peacock. 
Sunday, August 1
11:00am-1:00pm — Qualification rounds — 60 & 130 kg
6:15pm-7:15pm — Semifinals
Monday, August 2
11:00am-1:30pm — Qualification rounds — 77 & 97 kg
11:00am-1:30pm — Repechage (60 & 130 kg)
6:15pm-7:15pm — Semifinals (77 & 97 kg)
7:30pm-10:00pm — Olympic Finals & bronze rounds (60 & 130 kg)
Tuesday, August 3
11:00am-1:30pm — Qualification rounds — 67 & 87 kg
11:00am-1:30pm — Repechage (77 & 97 kg)
6:15pm-7:15pm — Semifinals (67 & 87 kg)
7:30pm-10:00pm — Olympic Finals & bronze rounds (77 & 97 kg)
Wednesday, August 4
11:00am-1:30pm — Repechage (67 & 87 kg)
7:30pm-10:00pm — Olympic Finals & bronze rounds (67 & 87 kg)
Perez Chooses 'Last Chance' Over Fargo
The "Last Chance Qualifier" for the 2021 Senior World Team Trials takes place this Friday in Fargo, North Dakota and will air live — as usual — on FLOWrestling. Age-groupers for Greco-Roman do not take the mat until next week, and one Fargo-eligible participant who has garnered multiple titles inside of the Fargodome will once again be involved — except only in the Senior tournament kickoff.
Sizzling prospect Robert Perez III (67 kg, Sunkist/USOPTC) has decided not to chase down yet another Fargo "stop sign" but is instead opting to focus on qualifying for the Senior Trials scheduled for early-September (an event still without a confirmed date and location). Perez — a UWW Junior Nationals runner-up in November as well as a Cadet World Team member in '19 — was mightily impressive this past spring at the Olympic Trials "Last Chance" event, where he finished third. In that tournament, the California native advanced to the semifinal and fell via 6-3 decision to "Mr. Fantastic" himself, Benji Peak (72 kg, Sunkist/NTS). On the backside of the bracket, Perez got past two-time National Champion Hayden Tuma (Suples) before sewing up the #3 spot.
Perez earned Fargo titles in '18 and '19 as a Cadet, and naturally would have been viewed as a strong favorite at Junior had the annual spectacle not been postponed a year ago. This summer's event had Perez positioned far ahead of the field due to his expansive resume and ever-growing skill-set.
Junior World Team members Sullivan & Scott
The Nevadan tag team of Billy Sullivan (55 kg) and Justus Scott (72 kg) have the Junior World Championships hot on the radar — yet both are entering the fray at "Last Chance" along with Perez. Friday will bring about an interesting test case for the duo. Because there were no other competitive opportunities availed at Junior prior to their Worlds (scheduled for August in Ufa, Russia), "Last Chance" fits nicely on the calendar.
In addition, Sullivan suited up for March's version of the tournament, but at 60 kilograms, a weight in which he was slightly undersized. That event marked Sullivan's first Senior appearance. Scott — who came on like a ball of fire at the Junior Trials in April — has not yet assimilated onto the sport's top level, though it is widely understood that his menacing style might mesh well with the more physical machinations for which Senior competition is known. The US program considers Sullivan and Scott Greco-Roman's equivalent to "blue chip" prospects.
Russell, Burks, & Cunningham
The last time Camden Russell (60 kg, MWC) stepped foot in the Fargodome, he electrified the crowd and stomped to victory. His return to the region in '21 offers another opportunity to grow as a Senior athlete, which is also the case for Russell's stablemate Tyler Cunningham — who has become a legitimate body at 82 kilograms despite originally establishing himself as a lightweight. James Burks (82 kg, MWC) — '18 Cadet WT member and like Russell a previous Fargo champ — came back to Greco in full force this season and is expected to pose problems in the bracket, as well.
Overall participation numbers for the Senior Last Chance Qualifier are disappointingly low, but that should not present so much in the way of discouragement given the event's location and scheduling. The bright side is room for others, which can be witnessed in the upper-weights. At 87 kilograms, '19 Fargo champ/Cadet World Teamer Tyler "Truck" Hannah (Dubuque WC/Combat) has maintained an active profile throughout the year, rendering this tournament as a blank canvas for him considering the landscape and phase of his promising career. The same can be said of Minnesota Stormer Lukas Poloncic, who is still developing but has tested these types of waters on an increasing basis.
Heavyweight is a rather barren landscape in Fargo. The name most know, or should remember, is Courtney Freeman (Marines). Freeman was a standout for the University of the Cumberlands during what was a very solid collegiate career. In the years since, he has competed in other wrestling styles to varying degrees of success. Now as a Marine, Freeman is cutting his teeth on the top level, with a strong showing at the Olympic Trials' "Last Chance" followed by a 6th at the US Nationals in late-April.
2021 US World Team Trials Last Chance Qualifier
July 16 — Fargo, ND
10:00am-2:30pm — Prelims through semifinals
4:00pm-6:30pm — Consolation placement/third-place matches
4:00pm-6:30pm — Finals




Listen to "5PM50: Mr. Fantastic Benji Peak" on Spreaker.
Listen to "5PM49: Robby Smith on coaching, fatherhood and mentors" on Spreaker.
Listen to "5PM48: Austin Morrow and Gary Mayabb" on Spreaker.
SUBSCRIBE TO THE FIVE POINT MOVE PODCAST
iTunes | Stitcher | Spreaker | Google Play Music
Notice
: Trying to get property 'term_id' of non-object in
/home/fivepointwp/webapps/fivepointwp/wp-content/themes/flex-mag/functions.php
on line
999