Today began 2020 Pan Am Olympic Qualifier Camp at the US Olympic & Paralympic Training Center in Colorado Springs. As reported last week, the camp will focus on two main areas: intensity and recovery. The plan is to help the athletes reach a "mini peak" by March 13, the date of the tournament. Part of this directive is also set to involve an allotment of individual time for the wrestlers so that they have suitable opportunities to hone various techniques and make adjustments prior to their departure for Ottawa next week.
You can revisit the entire schedule for the Pan Am Qualifier camp right here. We expect to provide insights and perspectives from several athletes, as well as a new Coach Lindland's Report, before camp breaks.
Armed Forces Stars
Army barely squeaked by the Marines on Saturday in the deciding dual of the 2020 Armed Forces Championships. They both won five individual bouts — but the "Ninja Squad" duo of Max Nowry (55 kg, world #5) and Ildar Hafizov (60 kg) in conjunction with Lucas Sheridan (97 kg) delivered the bonus points necessary for Army to collect their 19th straight team title.


The team race matters more than ever at Armed Forces due to the resurgence of the Marine Corps squad over the past few years. Head coach Jason Loukides is considered the biggest reason for their success, but it also doesn't hurt that he has had a core group of skilled, iron-tough athletes in the room. That, combined with the Marines constantly finding their way overseas, resulted in the closest dual score in seven years. And even in an Olympic season, people are already looking ahead to what might happen between the two squads 12 months from now.
But team concerns aside, there were individual objectives at play on Saturday, as well. Highest-placed athletes who had yet to qualify for the Olympic Trials (so long as they finished first or second) did so. There was also the season debut of a very potent athlete, and a pair of dominant performances that need to be acknowledged.
2020 Armed Forces Stars
Ray Bunker (72 kg, Marines) — Bunker, a National champ and World Team member in '19 (and soon-to-be entrant in the Pan Am Championships), was thought to have his hands full with Michael Hooker (Army/WCAP). Two reverse lifts for five later, and it was all over. A stunning ending to a bout most had pegged as a potential classic given their histories. (Bunker's pair of reverse lifts can be seen in the video below). 
Terrence Zaleski (87 kg, Marines) — Zaleski's season debut couldn't have went much better. For starters, and just going by optics, he appeared frighteningly quick during exchanges and offered plenty of pop when it came to battling for position. He also scored a lot. Zaleski did struggle getting to his lift against George Hooker (Army/WCAP), but chalk that up more to Hooker's defense than anything else. A very solid showing for Zaleski as he now prepares to take on a monster bracket in April.
Lucas Sheridan (97 kg, Army/WCAP) — The Marines messed around with their lineup, robbing everyone of another showdown between Sheridan and Daniel Miller, who bumped up to heavyweight in place of Trent Osnes. Miller edging Toby Erickson (Army/WCAP) was indeed impressive. But Sheridan headlocking the field and coming away with three pins stole the show. Sheridan is known for that headlock, and it was especially fast-twitch-friendly on Saturday.
Diante Cooper (97 kg, Air Force) — Cooper's aggression and explosiveness translated in a surprising pin over an up-in-weight Vaughn Monreal-Berner (Marines). He was headlocked into oblivion by Sheridan in his next bout, but came up with another pin against Mark Saunders (Navy) to secure second place as well as a Trials berth. It was Cooper's best day as a Greco competitor thus far and his ability is such that he will likely only grow even more formidable going forward.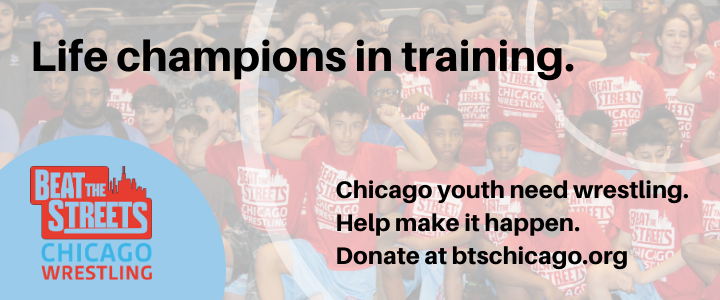 Turkey National Team Camp
Turkey, who finished fourth at the European Championships two weeks ago, is holding their National Team camp beginning this week in Istanbul. Similar to the US, the goal for Turkey is Olympic weight qualification ahead of Europe's event, which takes place March 19 in Budapest. Turkey qualified 97 kilograms at the World Championships (Cenk Ildem, bronze) and 130 kilos was secured by Riza Kayaalp, who won his fourth World title. As of now, 60, 67, 77, and 87 remain unchecked boxes for the longstanding Greco power country ahead of the Tokyo Olympics.
Turkey National Camp Roster
60 kg
Kerem Kamal (world #3) — Three-time Junior World Champion, '18 U23 World bronze
Ahmet Uya
67 kg
Atakan Yuksel — 2017 World bronze
Enes Basar — 2016 University World Champion, two-time Junior World medalist
77 kg
Fatih Cengiz — 2017 World bronze, '17 U23 World Champion, '18 U23 World bronze
Emre Basar
Emrah Kus — 2018 World silver, '13 World bronze
87 kg
Metehan Basar (world #17) — Two-time World Champion, '17 European Championships silver
Ali Cengiz — 2018 University World Champion, '15 Junior World Champion, '16 Junior World silver
Dogan Goktas
97 kg
Cenk Ildem (world #3) — 2016 Olympic bronze, two-time World bronze
Suleyman Erbay
Dogan Yilmaz
130 kg
Riza Kayaalp (world #1) — Four-time World Champion, '16 Olympic silver, '12 Olympic bronze
Osman Yildirim — 2018 U23 World silver, '18 University World Champion, three-time Junior World medalist
Sebby the Sloth Covered By Russia
2019 U23 World Team member Lenny Merkin (67 kg, NYAC/NJRTC) and his stuffed mascot, "Sebby the Sloth", have become a sort of cultural phenomenon on Instagram. How is works is that Sebby is often seen posing with a variety of wrestlers, participating in wrestling techniques, and engaging in a litany of other head-scratching activities given the circumstances.
It just so happens that, somehow, someway, Sebby was present at the European Championships earlier this month and became a favorite of the Russia delegation. So much so that both Merkin and his odd companion were interviewed by Russian wrestling outlet Wrestrus. Provided you have a moment, it is well worth the (short) read.
Questions? Concerns? Feel like reaching out? Do so on Twitter, Facebook, and Instagram!


Listen to "5PM33: The Marine Corps' Jamel Johnson" on Spreaker.
SUBSCRIBE TO THE FIVE POINT MOVE PODCAST
iTunes | Stitcher | Spreaker | Google Play Music | RSS
Notice
: Trying to get property 'term_id' of non-object in
/home/fivepointwp/webapps/fivepointwp/wp-content/themes/flex-mag/functions.php
on line
999