The 2021 Pan-American Championships begin this coming Thursday live from Guatemala City, Guatemala. Action starts at 10:00am MT (12:00pm ET) and can be viewed live in the US on FLOWrestling.
Originally, the Pan-Ams were to serve as a "test drive" for the US program. All four Olympians were expected to compete for the first time since the Olympic Team Trials in April — and because the Olympics will adhere to United World Wrestling's "Ranking Series" point system for bracket placement, participation could prove beneficial for those placewinners who also travel to Poland for Pytlasinski next month.
But as USA Wrestling reported yesterday, the American lineup for Guatemala has undergone several key changes. Max Nowry (Army/WCAP) was all set for 55 kilograms until it became clear that the sport's lowest weight would not see other involvement. In addition, Xavier Johnson (Marines) — one of two recent National champs on the roster, hence their inclusion — will be competing at 67 kilograms due to a precautionary pull-out on the part of Olympian Alex Sancho (Army/WCAP). Taking Johnson's place at 72 is, in fact, another Johnson — Marine teammate Jamel Johnson, who finished second to Xavier at the April Nationals.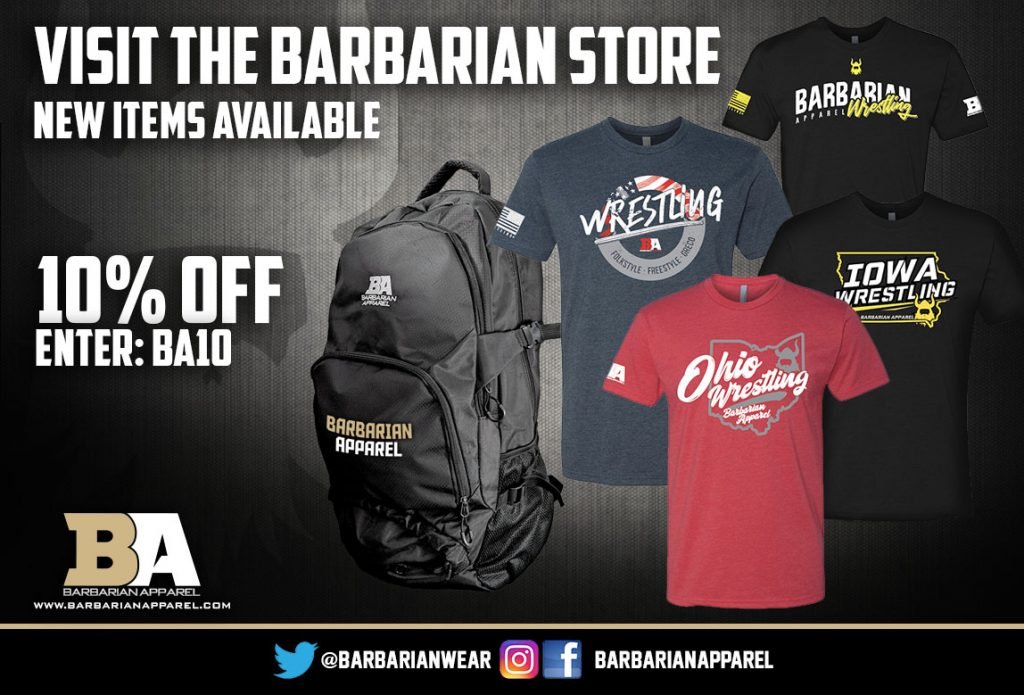 Olympic Team Trials victor Jesse Porter (NYAC/NTS) is no longer on-board for the Pan-Ams, as well. Taking his spot is none other than multi-time National Teamer Peyton Walsh (Marines), who fell to Porter in the Trials finals. In over the course of just a few days, the Marine delegation for the Pan-Am Championships has doubled from two athletes to four, joining Olympian John Stefanowicz (87 kg).
Sancho, he's sitting out. He is not the only Olympian. G'Angelo Hancock (97 kg, Sunkist) is also missing the trip. As is the case at 77, the Trials runner-up at 97 will be stepping in — wunderkind Junior World Team member Braxton Amos (Sunkist/Wisconsin RTC). The Pan-American Championships will stand as Amos' first-ever Senior international event.
Pan-Am Notes
Seven First-Timers
— Olympian Ildar Hafizov (60 kg, Army/WCAP) had appeared in three previous Pan-American events ('16 and '20 Qualifier, '19 Pan-Am Games), but not the Championships version, technically rendering this a maiden voyage for the 33-year-old.
— Randon Miranda (63 kg, NYAC/Rise), the Johnson duo, Walsh, Amos, and Donny Longendyke (130 kg, Minnesota Storm) will all be making their Pan-American debuts.
— "Big Ben" has some history: Ben Provisor (82 kg, NYAC) was a Pan-Am Championships runner-up in '11, the year prior to his first Olympic Team. He won in '17 (the infamous "the building is on fire" tournament); and three years ago, Provisor finished third in Greco but first in leg-grabbing.
Nowry Comments
The aforementioned Nowry already has three Pan-Am Championship titles to his credit and was looking forward to adding #4 on Thursday. That opportunity slowly began slipping away shortly after the Nationals last month. Nowry was still intent on preparing for the Pan-Ams entering the just-wrapped Olympic camp in Georgia, and accordingly brought along his passport and travel gear. He learned while mired in the training camp that 55 in Guatemala would not be happening.
"I was of the understanding that the winners of the Nationals got to wrestle at Pan-Ams. I was going to wrestle at Nationals regardless, because with 55 coming back I'm not going to miss that," explained Nowry. "Then between the Nationals and the first week of Olympic Team camp, they kept going back-and-forth on whether they were just going to send the Olympic weights or all ten weights. Then I was getting word back that I wasn't going to go because there wouldn't be other entrants at that weight — even though in the past, someone would have to weigh-in at the Pan-Ams for that weight class to be eligible for the World Championships. I didn't know what was going on, but I brought my passport with me to Atlanta for camp. While there, I learned that my weight would be the only weight of all three styles that wouldn't be at the Pan-Ams.
"It's frustrating. At the same time, if no one is going, it's not a wasted trip because I have Poland coming up here soon. Were I not going to Poland, it would suck a little bit more. But once I found out that I wasn't going to Pan-Ams, Poland was on my mind and I made sure I got on that trip. That's all I'm looking forward to now."
2021 PAN-AMERICAN CHAMPIONSHIPS
May 27-28 — Guatemala City, GUA
TEAM USA ROSTER
*US Olympic Team member
60 kg: *Ildar Hafizov (Army/WCAP)
63 kg: Randon Miranda (NYAC/Rise)
67 kg: Xavier Johnson (Marines)
72 kg: Jamel Johnson (Marines)
77 kg: Peyton Walsh (Marines)
82 kg: Ben Provisor (NYAC)
87 kg: *John Stefanowicz (Marines)
97 kg: Braxton Amos (Sunkist/Wisconsin RTC)
130 kg: Donny Longendyke (Minnesota Storm)
U23 Trials
The U23 Nationals (really, the U23 World Team Trials) unfold this Thursday. Despite the Trials designation, it is the familiar single-day format. All rounds, including the best-of-three finals, will be competed on Thursday and FLOWrestling is the place to go for the live broadcast (complete tournament schedule is below).
There is some rather big news surrounding U23 this year, as well as some big names. The main headline at press time is Taylor LaMont (Sunkist/UVRTC) venturing down to 55 kilograms. LaMont — who won a Junior World bronze in '16, is a six-time age-group World Teamer, and NCAA All-American — has not competed at such a low weight since the '13 Cadet Worlds (54 kg). Instantly, he, Senior runner-up Brady Koontz (TMWC/Ohio RTC), and the suddenly-surging Jacob Cochran (NMU/NTS) carry the conversation at 55.
The list is long. Really long. It is not hyperbolic to suggest that this year's field at U23 is the US program's deepest in history. A full preview will be out shortly to act as a primer, but numerous recent World Team members from U23 and other age groups, along with established Seniors, are all registered.
They include but are certainly not limited to:
Mason Hartshorn (60 kg, CYC) — '20 U23 National Champion
Dylan Gregerson (60 kg, UVRTC) — '20 U23 National Champion
Alston Nutter (67 kg, Sunkist/NTS) — '19 Junior World bronze, '21 National runner-up
Benji Peak (72 kg, Sunkist/NTS) — '20 National Champion, US National Team
Lenny Merkin (67 kg, NYAC/NJRTC) — '19 U23 World Team
Ryan Epps (77 kg, Minnesota Storm) — '21 National runner-up
Jack Ervien (77 kg, WA) — '19 Junior World Team
Britton Holmes (77 kg, Army/WCAP) — '19 U23 World Team Trials runner-up
Spencer Woods (87 kg, Army/WCAP) — '21 National Champion, '19 National runner-up
Tommy Brackett (87 kg, USOPTC) — '20 U23 National Champion, '21 National runner-up
Nick Boykin (97 kg, Sunkist/Ohio RTC) — Two-time National Champion, '19 Junior World Team
Cohlton Schultz (130 kg, Sunkist) — '17 Cadet World Champion, '19 Junior World silver, '18 Junior World bronze, two-time National Champion
2021 U23 World Team Trials
May 27 — Lincoln, NE
10:00am-2:15pm —  Prelims through semifinals
4:00pm-6:30pm — Consolations semifinals, medal rounds, and best-of-three finals




Listen to "5PM48: Austin Morrow and Gary Mayabb" on Spreaker.
Listen to "5PM47: Nate Engel and Xavier Johnson" on Spreaker.
Listen to "5PM46: Taylor LaMont and Jessy Williams" on Spreaker.
SUBSCRIBE TO THE FIVE POINT MOVE PODCAST
iTunes | Stitcher | Spreaker | Google Play Music