Team standings were not intended to act as a featured statistic at the 2020 United World Wresting Individual World Cup — which is precisely why the word "Individual" is in the event's title. Even still, individual athletes do represent their nations in competition, making it difficult to outright dismiss collective team performances.
And, as a team, the Russian Federation couldn't have been more dominant. After the third and final day of Greco-Roman action in Belgrade, Serbia, Russia's haul includes seven golds and two silvers — out of ten weight categories. In terms of tournament numerical values, the planet's best program led all comers with an absurd 217 total points (114 points ahead of second-place Hungary).
But for all of their sparkling individual results, there was one on Monday evening that offered an unexpected tinge of disappointment.
The final round on Day 3 of the Individual World Cup began at 6:00pm local time (12:00pm EST) and aired live in the US on Trackwrestling.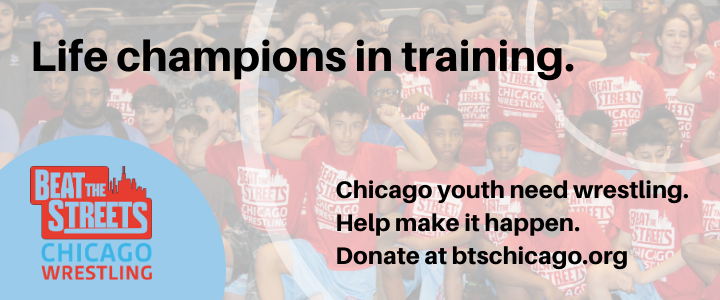 60 kilograms offered a thrilling gold-medal match between a pair of decorated athletes at, perhaps, divergent stages of their respective careers. Stepan Maryanyan (RUS), a World champ in '18 before taking second last year, has been an active Senior competitor for over a decade and remains a candidate for the Tokyo Olympics. In the opposing corner stood Zholaman Sharshenbekov of Kyrgyzstan, a World silver at 55 kilograms the same year Maryanyan took the 63-kg title, as well as a U23 silver medalist in addition to other age-group accolades.
Size advantages or disadvantages, as well as any perceived weight-cut issues, were not a peripheral storyline in this match-up, primarily because Sharshenbekov had bid farewell to 55 following his run in '18. Since then, he has made himself at home in the lightest Olympic weight. Maryanyan, meanwhile, has spent most of the past four years at non-Olympic 63, only dropping down to 60 for the European Games in '19 before making a firm commitment south earlier this fall. He appeared in fine health on Sunday and similarly vital against Sharshenbekov.
What matters substantially more than whether or not one of the two athletes encountered a friendly scale is the suspense for which they were both responsible on Monday.
Sharshenbekov began the match as if in mid-flurry. He was frenetic in his entries, flaring towards Maryanyan with a high degree of openness despite being unable to settle into an amenable position. They were not exchanging; it was more of a battle to see which one would be the first to orchestrate the pace. Maryanyan, whose own positional reflexes are often uncompromising, did well in the face of Sharshenbekov's incoming fire and held his ground in the middle of the mat. The first passivity/part terre chance went to the Russian, who dug in on an elbow-to-elbow gut that netted two.
Back on the feet for the last minute of the period and Sharshenbekov re-engaged with fury. He had peppered Maryanyan's arms and then cleared before zooming in on a high-dive. For as fleeting as the attempt was, it suggested he could reach the body at his pleasure. Maryanyan must have sensed that, too, because he fought his way back off the line and poured inside for his own attempt. It worked. Sharshenbekov was budged out of bounds, giving Maryanyan a 4-0 cushion moving into the second period.
An extra-high tempo from Sharshenbekov greeted Maryanyan upon the whistle. If there was one thing he did not want, it was for Maryanyan to have the capability to set his feet and square his stance, for doing so might have invited pummel exchanges that would favor the Russian's more patient, technical approach. So, Sharshenbekov kept his foot on the pedal — and nearly succumbed to a correct hold — until he adjusted following the brief scramble and budged Maryanyan out for a point.
Following the restart and facing a 4-1 deficit, Sharshenbekov caught a break in the form of passivity/PT. With his lock, he negotiated a lift but found trouble planting. He then re-worked his clasp and remained in a side-lift position; but rather than look to hoist, he simply popped over to Maryanyan's left and managed to rotate once for two points. The maneuver provided a criteria lead and set up a proverbial race to the finish.
With just over a minute to go, they switched roles. It became Maryanyan's turn to step on the gas, and Sharshenbekov's prerogative to play the waiting game. The latter chose to loop a two-on-one, mostly, and for the first time in the match decreased his output. Maryanyan? Other than a few stalking looks, he did not seem to have the fuel necessary to somehow manufacture a meaningful scoring opportunity. The clock soon ran out, and Sharshenbekov — at only 21 years of age — had himself yet one more signature win to adorn his quickly-growing resume.
Russia Sweeps the Rest
Maryanyan's finals loss was the only grey cloud in the Individual World Cup sky for the Russians on Monday evening. At 63 kilograms, Zhambolat Lokyaev received a fitful test from Hungarian Erik Torba. Lokyaev chipped ahead on criteria 1-1 late in the first and doubled his margin via passivity in the second. As time expired, Torba came loose on an attempt and surrendered a takedown, resulting in the 4-1 decision for Lokyaev. '19 U23 World Champion Milad Alirzaev (82 kg) punished '17 Junior World bronze Salih Aydin (TUR) throughout the duration of their abbreviated struggle. An imposing figure at 82, Alirzaev used a collapse-gutwrench followed by a conventional gut to drum up a 5-0 first-period advantage. In the second, Aydin was penalized for a caution-and-two (fleeing); shortly thereafter, Alirzaev ambled behind and lifted Aydin to collect the match-ending points.
Reigning two-time World Champion Musa Evloev (97 kg) likely wasn't anticipating the type of work forced on him by '16 Junior World bronze Alex Szoeke (HUN), though "The Ginger Assassin" still found a way to emerge victorious without surrendering a point. He had uncharacteristically failed to achieve a turn from par terre in the first period, with credit going to Szoeke for his perseverance on bottom. Up 1-0 early in the second, Evloev flung out of a shallow Szoeke headlock try to pick up two more and inch further ahead 3-0. Szoeke challenged several tie-ups, but was never able to capitalize on what was a prolonged hand-fight to open up a timely measured attempt. In the end, it was a 3-0 victory for Evloev, who hasn't dropped a match outside of his home country in over two years.
'18 World Champion/'16 Olympic bronze Sergey Semenov (130 kg) assumed command against '18 U23 World silver Osman Yildirim (TUR) in the first period and never looked back. Once again, passivity served as the catalyst. Semenov received his point, and hit on a pair of turns to go up 5-0. In the second, Yilidrim was gifted his passive chance. An empty opportunity. Semenov tacked on two more with :11 remaining for just a little added distance and eventually triumphed by a score of 7-1.
2020 INDIVIDUAL WORLD CUP
December 12-14 — Belgrade, SRB
FINALS RESULTS
60 kg: Zholaman Sharshenbekov (KGZ) def. Stepan Maryanyan (RUS) 4-4 (criteria)
63 kg: Zhambolat Lokyaev (RUS) def. Erik Torba (HUN) 4-1
82 kg: Milad Alirzaev (RUS) def. Salih Aydin (TUR) 11-0, TF
97 kg: Musa Evloev (RUS) def. Alex Szoeke (HUN) 3-0
130 kg: Sergey Semenov (RUS) def.  Osman Yilidrim (TUR) 7-1
PLACEWINNERS
60 kg
GOLD: Zholaman Sharshenbekov (KGZ)
SILVER: Stepan Maryanyan (RUS)
BRONZE: Maksim Kazharski (BLR)
BRONZE: Kristian Fris (SRB)
63 kg
GOLD: Zhambolat Lokyaev (RUS)
SILVER: Erik Torba (HUN)
BRONZE: Soslan Daurov (BLR)
BRONZE: Kaly Sulaimanov (KGZ)
82 kg
GOLD: Milad Alirzaev (RUS)
SILVER: Salih Aydin (TUR)
BRONZE: Radzik Kuliev (BLR)
BRONZE: Roland Schwarz (GER)
97 kg
GOLD: Musa Evloev (RUS)
SILVER: Alex Szoeke (HUN)
BRONZE: Artur Omarov (CZE)
BRONZE: Mohammadhadi Saravi (IRI)
130 kg
GOLD: Sergey Semenov (RUS)
SILVER: Osman Yildirim (TUR)
BRONZE: Mykola Kuchmii (UKR)
BRONZE: Beka Kandelaki (AZE)
DAY 2 PLACEWINNERS
55 kg
GOLD: Emin Sefershaev (RUS)
SILVER: Serif Kilic (TUR)
BRONZE: Eldaniz Azizili (AZE)
BRONZE: Abdelkerim Fergat (ALG)
67 kg
GOLD: Nasir Abdullaev (RUS)
SILVER: Islambek Dadov (AZE)
BRONZE: Slavik Galstyan (ARM)
BRONZE: Roman Pacurkowski (POL)
72 kg
GOLD: Balint Korpasi (HUN)
SILVER: Malkhas Amoyan (ARM)
BRONZE: Ruslan Tsarev (KGZ)
BRONZE: Cengiz Arslan (TUR)
77 kg
GOLD: Roman Vlasov (RUS)
SILVER: Zoltan Levai (HUN)
BRONZE: Alexandrin Gutu (MDA)
BRONZE: Viktor Nemes (SRB)
87 kg
GOLD: Kiril Maskevich (BLR)
SILVER: Davit Chakvetadze (RUS)
BRONZE: Zurabi Datunashvili (SRB)
BRONZE: Semen Novikov (UKR)


Listen to "5PM42: A Dennis Hall Thanksgiving" on Spreaker.
SUBSCRIBE TO THE FIVE POINT MOVE PODCAST
iTunes | Stitcher | Spreaker | Google Play Music
Notice
: Trying to get property 'term_id' of non-object in
/home/fivepointwp/webapps/fivepointwp/wp-content/themes/flex-mag/functions.php
on line
999