Final X: Newark on June 10 determined more than the US World roster that will compete in Belgrade come September. The event also selected the National Team for 2023.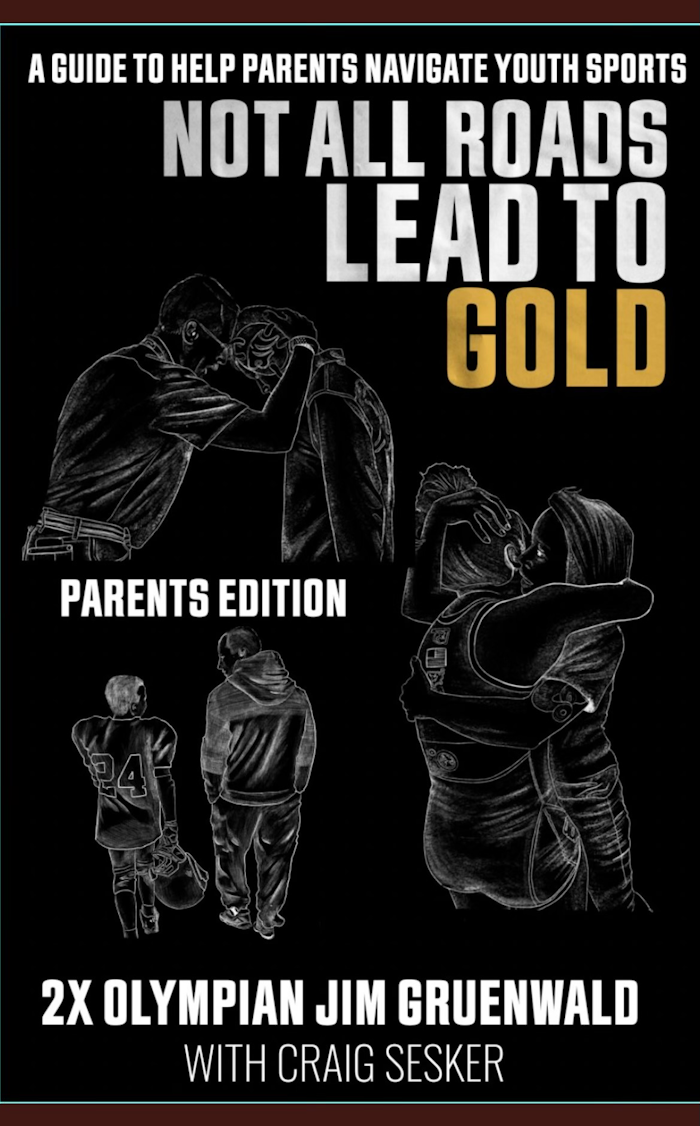 As most are aware, prior to the ten best-of-three series at Final X was a card featuring six Greco-Roman matches for "true third". True-third bouts are (depending on the procedures) held when the second and third-place athletes from the World Team Trials have yet to meet. Winners of these contests in Newark earned National Team honors (boxscore results located below).
Final X: Newark True Third Results
60 kg: Randon Miranda (Unattached) def. Dylan Koontz (TMWC/Dubuque RTC) 7-0
63 kg: Sammy Jones (Sunkist/CTT) def. Dylan Gregerson (UVRTC) 12-2, TF
72 kg: Noah Wachsmuth (NYAC) def. Michael Hooker (Army/WCAP) 16-8, TF
77 kg: RaVaughn Perkins (NYAC) def. Payton Jacobson (Sunkist/NTS) 3-1
82 kg: Ben Provisor (NYAC/Viking WC) def. Barrett Stanghill (Minnesota Storm) 3-1
130 kg: Donny Longendyke (Minnesota Storm) def. Brandon Metz (ND) 6-4
2023 US National Greco-Roman Team
55 kg
Brady Koontz (TMWC/Dubuque RTC)
Dalton Duffield (Army/WCAP)
Camden Russell (MWC) — 1
60 kg
Ildar Hafizov (Army/WCAP)
Dalton Roberts (Army/WCAP)
Randon Miranda (Unattached)
63 kg
Xavier Johnson (Army/WCAP)
Hayden Tuma (Suples)
Sammy Jones (Sunkist/CTT)
67 kg
Alex Sancho (Army/WCAP)
Robert Perez III (Sunkist)
Jesse Thielke (Army/WCAP)
72 kg
Patrick Smith (Minnesota Storm)
Justus Scott (Army/WCAP)
Noah Wachsmuth (NYAC)
77 kg
Kamal Bey (Army/WCAP)
Aliaksandr Kikinou (Poway)
RaVaughn Perkins (NYAC)
82 kg
Spencer Woods (Army/WCAP)
Ryan Epps (Army/WCAP)
Ben Provisor (NYAC/Viking WC)
87 kg
Zac Braunagel (IRTC)
Alan Vera (NYAC)
Rich Carlson (Minnesota Storm)
97 kg
Joe Rau (TMWC)
Christian DuLaney (Minnesota Storm)
Nick Boykin (Sunkist)
130 kg
Cohlton Schultz (Sunkist)
Adam Coon (NYAC/Cliff Keen)
Donny Longendyke (Minnesota Storm)
USA World Team Members in Lithuania
Most of the recently-selected US World Team arrived in Vilnius, Lithuania on Sunday to begin their training cycle for Belgrade. As is custom, a preeminent objective of the trip is to re-introduce athletes to the differences they will encounter when squaring off against competitors from other countries come September. Over a dozen nations are being represented during camp in Druskininkai, which would go a long way towards assisting American competitors in the adjustments they may need to make as the summer's training block gets officially underway.
Following camp in Lithuania, the US delegation will then head to Budapest in time for the Hungarian Grand Prix, which for this season is one of United World Wrestling's "Ranking Series" tournaments. It is also anomalistic insofar as the calendar is concerned. The Hungarian Grand Prix (officially titled the Polyak Imre Memorial in '23) is normally held in the winter, though there have been occasional deviations in this regard.
NT Coach Herb House Interview
United States Assistant National Team coach Herb House is, of course, in Lithuania with the American squad and is tasked with overseeing this critical phase of preparation. While immense experience is prevalent throughout most of the lineup (seven athletes for '23 have appeared in at least one prior Senior World-level event), there are three who have not — Brady Koontz (55 kg, TMWC/Dubuque RTC), Xavier Johnson (63 kg, Army/WCAP), and Zac Braunagel (87 kg, IRTC). But — even for those Seniors whose credentials do include previous World starts, this kickoff phase to World Team training still teems with importance.
On Monday, House checked in from Lithuania to explain further the purpose and ambitions of this opening training block and what he hopes the athletes will glean from it as the summer progresses.
5PM: What has been the general mood among the guys as this trip gets underway?
Coach Herb House: They are in high spirits and focused on a shared goal: achieving success at the World Championship and earning medals. We are discussing strategies, supporting each other, and creating a positive and motivating atmosphere. Their camaraderie and unity are strengthening as they embark on this journey together, united by a common purpose, which is to qualify weight classes for the Olympic Games and World medals. One Team, one dream.
5PM: What do you personally like about the timing of this tour with going to Lithuania and then entering the Hungarian Grand Prix?
House: The timing of going to Lithuania and then preparing for the Hungarian Grand Prix "Ranking Series" presents a unique and exciting opportunity. One of the aspects I personally appreciate about the timing is the exposure to a diverse range of wrestlers. There are over 100 different wrestlers from 14 different countries. Training with such a varied group of athletes offers invaluable experiences and challenges. It allows for the exchange of techniques, strategies, and styles that may be different from what one is accustomed to back home. This exposure can broaden one's perspective and understanding of wrestling, which ultimately contributes to personal growth and development as an athlete.
Additionally, the opportunity to train with wrestlers from different countries provides a chance to learn about different wrestling cultures and traditions. This cultural exchange can foster a deeper appreciation for the sport and enhance mutual respect among athletes. Furthermore, the experience of training in Lithuania and then transitioning to prepare for the Hungarian Grand Prix adds an element of adaptability and versatility. Adapting to different training environments, adjusting to new training partners, and acclimating to different competition settings can help enhance mental resilience and overall performance.
Overall, the timing of going to Lithuania and then preparing for the Hungarian GP offers the chance to gain exposure, learn from a diverse group of wrestlers, and develop a well-rounded approach to wrestling. It presents a unique opportunity to expand their skills, knowledge, and experiences in the sport, as well as foster personal and competitive growth.
5PM: How long does it take for younger guys who haven't been overseas in a while to adapt and adjust to foreign feels?
House: The time it takes for younger guys who haven't been overseas in a while to adapt and adjust to foreign feels can vary depending on the individuals and their previous experiences. Adaptation to new environments is a process that is influenced by factors such as personal resilience, cultural familiarity, and openness to new experiences. For some younger individuals, the adjustment period may be relatively quick. They may possess a natural ability to adapt to new surroundings, embrace cultural differences, and navigate unfamiliar territories with ease. Their previous exposure to diverse cultures or travel experiences could also contribute to a smoother transition.
However, for others who may have limited exposure to foreign environments, it might take a bit longer to adapt. The time required to adjust can vary from a few days to a couple of weeks. During this period, individuals may need to familiarize themselves with a new environment and lean on those around them who have more experience in this facet of training. They may also need time to acclimate to the local climate, time zone differences, and cultural norms.
Younger athletes generally tend to be more adaptable and open-minded, which can facilitate a quicker adjustment process. Additionally, the support and guidance provided by their coaches, teammates, or local hosts can significantly help in easing the transition and making them feel more comfortable in a foreign environment. The duration for younger guys to adapt and adjust to foreign feels or an international setting still may vary. However, with a positive attitude, willingness to embrace new experiences, and support from their surroundings, they can typically adapt relatively quickly and begin to feel more at ease in a different environment.
5PM: What is the most important item you want them to take away from just the training aspect of the trip, especially during their time in Lithuania before Hungary?
Coach Herb House: The most important item I want them to take away from the training aspect of the trip is a sense of growth and improvement. Training in a new environment with a diverse group of wrestlers offers a unique opportunity for learning and development. I want them to focus on absorbing new techniques, strategies, and perspectives from the different wrestlers they train with. Encourage them to push their limits, challenge themselves, and embrace the discomfort that comes with training in unfamiliar settings. This will help them expand their skill sets and adapt to different wrestling styles.
It is crucial for them to maintain a growth mindset throughout the training period. I'd like to encourage them to approach each training session with openness, curiosity, and a willingness to learn. I also want to remind them that improvement is a continuous process, and even small progressions can have a significant impact over time.
Ultimately, the most important item I want them to take away from the training aspect of the trip is a sense of personal growth, expanded skills, and a deeper understanding of the global wrestling landscape. Encourage them to embrace the challenges, learn from their experiences, and return home with newfound knowledge and confidence in their abilities.
Next Audio Presentation
Coming this week is Episode 55 of the Five Point Move Podcast featuring two athletes mentioned above — Koontz and Braunagel — as well their fellow '23 World Teammate Ildar Hafizov (Army/WCAP) and USA Greco GM Justin Ruiz. The format for E55 is a little different compared to others in the catalog. Koontz, Braunagel, and Hafizov were recorded just prior to their departures for LTU but their respective segments are not presented as traditional interviews. Instead, each athlete was asked questions pertaining to their victories from Final X: Newark and their answers are presented in soundbites based on topic. Co-host Dennis Hall returns for E55 and dutifully provides commentary related to the audio clips.




Listen to "5PM54: WCAP's Ryan Epps and a Final X Greco-Roman Preview" on Spreaker.
Listen to "5PM53: Northern Michigan assistant Parker Betts and USMC Captain Jamel Johnson" on Spreaker.
Listen to "5PM52: Two-Time Olympian Jim Gruenwald" on Spreaker.
SUBSCRIBE TO THE FIVE POINT MOVE PODCAST
iTunes | Stitcher | Spreaker | Google Play Music
Notice
: Trying to get property 'term_id' of non-object in
/home/fivepointwp/webapps/fivepointwp/wp-content/themes/flex-mag/functions.php
on line
999