NEWARK, NJ — The roster for the 2023 USA Greco-Roman World Team is as follows:
55 kg: Brady Koontz (TMWC/Dubuque RTC)
60 kg: Ildar Hafizov (Army/WCAP)
63 kg: Xavier Johnson (Army/WCAP)
67 kg: Alex Sancho (Army/WCAP)
72 kg: Patrick Smith (Minnesota Storm)
77 kg: Kamal Bey (Army/WCAP)
82 kg: Spencer Woods (Army/WCAP)
87 kg: Zac Braunagel (IRTC)
97 kg: Joe Rau (TMWC)
130 kg: Cohlton Schultz (Sunkist)
The news is not found within the composition of the squad that will make its way to Belgrade, Serbia in September. Rather, how the World Team materialized on the heels of Final X: Newark Saturday evening from the Prudential Center in Downtown, Newark is what has everyone talking. Results are ultimately what matters; but often, the manner in which said results are realized trumps boxscores.
World Team selection at Final X: Newark began at 2:00pm ET on Saturday and streamed live on FLOWrestling.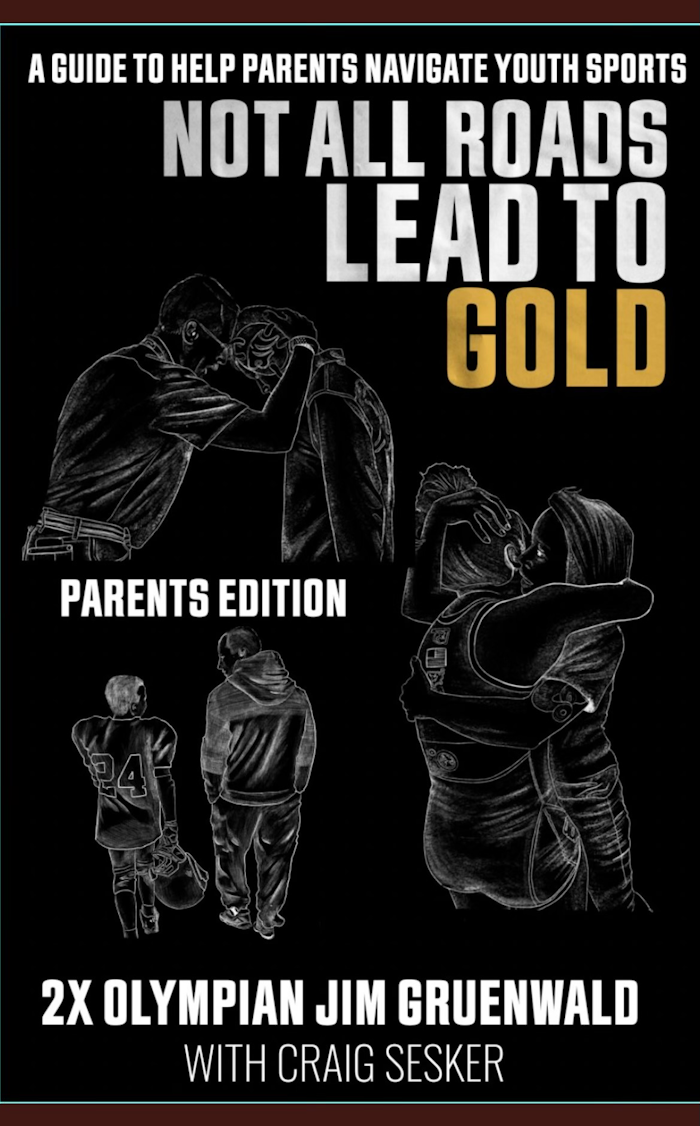 Of the ten best-of-three series contested Saturday, five required a third and decisive bout — though the last of which was concluded without an actual contest.
At 55 kilograms, Brady Koontz (TMWC/Dubuque RTC) survived an impressive and electrifying effort on the part of Dalton Duffield (Army/WCAP) to come away victorious, with a late score in Round 3 responsible for the outcome.
Entering the weekend, the narrative was that Duffield — who had been defeated by Koontz throughout their prior meetings, including in the US Open final this past April — would have to uncover points from the feet, as well as stop Koontz from going haywire on par terre top. In Match 1, none of that was necessary. Moreover, Duffield was the one who dominated from top par terre. Following the first-period passive, he locked and lifted big to go up 6-0 before resetting his clasp and grabbing two more. That was the ballgame. Duffield had not only earned his first win over Koontz in several tries, he had put to rest any thoughts of a one-sided series and the advantage was his heading into Match 2.
Koontz returned to form for the second bout. Passivity rang on Duffield, allowing the Wisconsin athlete to rotate a gutwrench. However, this was actually seen as a small victory for Duffield, who managed to only give up a pair of points on the action. When Period 2 arrived, Koontz was put down and Duffield went back to the lock that brought him success in their first match. This time, Koontz "Superman'ed" as a measure of defense to stymie the attempt. Army challenged, something they did ubiquitously in Newark, citing a leg foul. The call was upheld with an additional point going to Koontz, who had forced a third match via 4-1 decision.
Match 3 saw Koontz achieve his elbow-to-elbow gut in conjunction with the first-period passive. Duffield did surrender a turn, but that was it. Following intermission, the passives flipped; and for the third consecutive match, Duffield attempted to lift. He came close to gaining exposure until Koontz contorted to safety and scrambled upward. Duffield seized on the transitional opportunity to wrap around for a takedown as well as a 3-3 criteria lead. Time was running short, and less than a minute was available after the reset. Needing a score of any description, Koontz flung and snapped Duffield into a front headlock. He did not rush his attack, as he instead settled his grip, positioned his legs, and tightened the hold. It then became time to execute, which he did over his right hip, in the process yielding four points. It was a dramatic shift in the complexion of the bout, naturally putting Duffield into desperation mode himself. A look at a high-dive, and then another, were his measures. Duffield clawed intently to somehow work inside, but Koontz was in command until the whistle blew, having secured his first placement on a Senior World Team.
Koontz had stood at the doorstep previously. Both in '19 and last year, he was the Final X runner-up to Max Nowry. But when he does in fact leave for Serbia following the summer, it will not be an entirely new experience. Before launching his Senior career, Koontz appeared on three US age-group World rosters (U17, U20, and U23 levels, respectively).
Ildar & Dalton
Through 11 matches in a five-year span, Army teammates Ildar Hafizov (60 kg) and Dalton Roberts had shown the country everything, one would have thought, from a Greco-Roman wresting perspective. An array of techniques, a variety of match-winning methods, sudden lead changes, and grinding low-scoring battles had been what they produced to the public in their competitive showcases against one another. But, no, the fanbase had not witnessed everything prior to Saturday, because two matches of their best-of-three this year delivered new endings.
Match 1 unveiled the first time in the history of their domestic saga that a bout had been stopped via fall. Roberts, the more aggressive of the pair, picked up a point off the line early in the first period and added another from passivity to walk into the break up 2-0. But soon after the second frame got underway, Hafizov shocked Roberts for a surprising pin. It was, to say, dramatic, but not necessarily an enormous advantage for Hafizov to take the series lead. That is because the two-time Olympian had taken Match 1 in each of their three previous Trials finals, and Roberts had gone on to win two in a row twice ('18 and '21).
Regroup is what Roberts did between rounds and he was prepared to attack — or re-attack — when the moment struck. In the first period of Match 2, Hafizov unfurled a tight arm throw attempt, and Roberts countered with a head-arm yank-back to net four points. He kept his clamp to jar another turn, Hafizov fought hard to free himself, and then Roberts bucked him off the edge. Hafizov opted to challenge the sequence. It did not work out well for him. Following the review, Roberts received another point and required only one more to finish matters. Back standing, and a forceful drag on his part resulted in a takedown that accomplished the mission, along with guaranteeing yet another Match 3 in their unparalleled history.
It was in the air once they squared off to settle the series. To ignore the feeling surrounding the circumstances was to deny the reality of the moment. During the entire lead-up for the past three weeks, most acknowledged that this was the series that carried the banner for Greco into Newark. And although another go-round between the two might very well transpire once again before both walk away from competition, such a scenario is certainly not assured.
True to form, Roberts came out to push the action in his signature style, though Hafizov met his charges with his own brand of patient but urgent work in the exchanges. For the first passivity, the officials picked on Hafizov, who defended well after Roberts was nearly able to crease his way to a turn. Hafizov was similarly unsuccessful from par terre top in the second, but the 1-1 criteria edge belonged to him.
With just over a minute remaining, a third passive/par terre was ordered, Roberts the beneficiary. He tried like mad to negotiate his lock and compel even the slightest exposure as Hafizov stayed pasted to the surface. No points, and a reset. Roberts poured inside and wrangled a two-on-one with zero room for compromise from the position. Hafizov re-latched with his own arms in earnest, and the jousting had picked up steam. But then the official, who demanded to involve himself in the outcome as he is wont to do, cited Hafizov for passivity with :14 left in the match. The call was white-paddled (nullified) by the chair.
Mere ticks later, and after Roberts proceeded to hustle Hafizov towards the edge, the referee attempted to penalize Hafizov once again. And, again, he was overruled. Time had expired with Roberts' corner throwing the challenge brick in effort to ask for a second look at the conclusive exchange. The score was not altered, and Hafizov, at 35 years of age, had earned himself an appointment in Belgrade come September.
Counting the time spent in his native Uzbekistan, Hafizov is on the cusp of entering his sixth World Championships dating back to '07. Combined with his two Olympic appearances ('08 and '20), he has already competed in seven World-level events. As an athlete for the United States, Hafizov has also participated in every Trials best-of-three series available to him ('16, '17, '18, '19, '20ne, '21, '22, and '23).
Smith Makes Fourth World Team
No one expected runaway scores, no one anticipated a clean and crisp blend of combat between US Open winner Justus Scott (72 kg, Army/WCAP) and the man hunting for World Team spot #4, Patrick Smith (Minnesota Storm). Neither wrestler competes that way, Smith surely never has, and their National final from April was indicative of their fire-breathing styles. The idea that Saturday would present a deviation in that regard was laughable, at best.
What has long been a strength for Smith is the art of forcing step-outs. It is indeed very much an artistic practice for him, and right away in Match 1 he brushed Scott towards the line and out for one point. A reset, and, despite Scott's efforts to thwart more incoming pressure, Smith was on his way to another step-out point. Shortly thereafter, there was another, and the '19 Pan-Am Games gold medalist carried a 3-0 lead into the break.
Alas, risk is not exclusive to scoring attempts. Risk also exists in delivering the sort of pressure for which Smith is known. A little too much lean can render a man vulnerable in an instant, something of which Scott took advantage by drumming up a two-point arm attack. There was more; Army challenged in search of a foul on Smith for not opening up on bottom, they got it, and — just like that — Scott had overtaken Smith on criteria with not a lot of time with which to work. Thus, Match 1 went to Scott 3-3.
If Smith was bothered by how the opener ended, he sure had a funny way of showing it. The same level of zeal that had been present in Match 1 accompanied both him and his counterpart to the mat for the second round, only this time Smith got out in front and stayed in command. It started with an arm spin attempt from Scott that Smith countered for a takedown and followed with a gut to make the score 4-0. Passivity on Scott with :40 to go in the first expanded his deficit by another point.
It briefly appeared that Smith had wrapped it up shortly into the second period. Scott had tried another arm throw, and Smith hung back for two and rolled a gutwrench. But Army asked for a review and Scott's action was ruled a slip. Later in the stanza, Smith was dinged for passivity and Scott's own improved gutwrench closed the gap to 5-3. The static was far from over. Only :14 were left to go when Scott cleared for an attack lane to Smith's body. The action carried them to the boundary where an ensuing scramble caused confusion, as it was hard to discern where the points might be distributed. The call was one point for Scott, but it was not enough. Smith had the 5-4 decision and, for the fourth time in his career, had put himself in a winner-take-all Match 3.
The sound system in the arena blared their entrance music prior to Match 3 but this was no time for showmanship. Both wrestlers walked from the tunnel to the mat just like they had done twice before on this evening, knuckling-up to figure this thing out gladiator-style.
Smith dug in for battle, Scott likewise. He is still young in his blossoming career, but everyone got the memo. His National title win, earned at Smith's expense, signaled his full-on arrival as a major Senior player.
And he looked primed for Match 3. Smith did, too. The question was not about initiative. They both had it. Who was going to catalyze the action and collect the first relevant score are what hovered top-of-mind. Smith is the one who answered the inquiry by knocking Scott off the edge before a minute had elapsed in the first period. After the reset, he then stayed heavy on an arm try from Scott to tack on two more — and passivity on the Army rep paved the way for Smith to crank a turn that ballooned his lead to 6-0.
No lead is safe.
Midway through the second, passivity 180'd and Scott had his best chance to make a sizable dent. He did just that by locking elbow-deep around Smith for a gut that he was able to torque twice. Smith's 6-0 margin had shrunk to just 6-5. They restarted, the fight had gone from simmer to boil, and — keeping with a familiar theme — Army threw the challenge brick. They were contending that Smith had leveraged one of the straps on Scott's headgear. The officials gave it a look and quickly determined that there was not a foul. Scott, now down by two points instead of one, tried to blitz the body, dashing in and out, pushing and pulling to waffle a workable attempt. A lot to ask. Smith wasn't going anywhere, not on this night. 7-5 read the scoreboard and the Storm's leader had his spot established for Belgrade in September.
Smith advanced to his Senior World Team in '17 and followed with placements on the World roster again in '19, and '21. Saturday's presentation of Final X also represented the sixth Trials best-of-three in which he had participated.
Woods & Braunagel
Spencer Woods (82 kg, Army/WCAP) hopped on the flight, laced up his shoes, and wrestled at the World Championships last year. But the spot was not his. It had belonged to two-time Olympian Ben Provisor (NYAC/Viking WC, and who finished "true third" on Saturday). Provisor had defeated Woods at Final X: Stillwater in '22 but was later sanctioned and suspended. Therefore, he was removed from the World Team and Woods, #2 on the ladder, took his place.
That's the short story. The more pressing item, and the one on which Woods was focused this season, did not require a lengthy explanation, anyway. He hotly desired to earn his place on the Team the hard way. And to do that, he first beat "the man", Provisor. Then he was going to have to step right back up and deal with Ryan Epps, who himself edged Provisor this spring, and will shortly be joining Woods at Fort Carson as part of Army's vaunted World Class Athletes Program.
The pair had two bouts against one another in '22, with Woods prevailing both times, one of which by way of technical superiority. Their confrontation in Newark was markedly different compared to these previous encounters.
The tandem prodded in the ties from the outset with generous motion in their legs. They weren't interested in the type of grinding battle most associated with their respective styles, which was evident early on as they gobbled up plenty of real estate inside the zone. Epps was the recipient of the cursory first-period ding. Woods bounded up and over a few times holding a reverse lock but his attempt was negated at the apex, and Epps had seemed to reverse for exposure. However, Woods' corner wanted to challenge for a leg foul; the review worked out in their favor and Epps was penalized for a caution-and-two.
A 3-0 lead it was for Woods in the second period when passivity/par terre was awarded to Epps. Nothing was doing and back to the feet they were with Epps trailing 3-1. His tempo increased a hair as time ticked away, the hunt for an actionable attempt the premier objective. He got one — with :10 on the clock. On the whistle for the last restart, Epps wrapped Woods and arched a bodylock. The throw was good for two, not four, which he needed. Epps has knotted the score at 3-3 but Woods had the victory via criteria with the first-period caution on Epps serving as the reason why. A caution overrides action when the numbers on the board are equal.
The near buzzer-beater for Epps from Match 1 caused a stir and momentum can sometimes greatly influence the proceeding round in a best-of-three. But Woods was just as motivated to nail down the sweep, and he led off with a throw attempt that spoke to his intentions. The issue for him was Epps, who caught the crash and repurposed the action for his own two points. Woods' corner challenged, the call on the mat was upheld, and Epps climbed ahead further at 3-0. A restart from par terre then saw Woods defend and scramble out of danger. On the feet after another restart, Woods locked to throw and Epps landed on top, but the sequence was not scored.
Woods was not of the mind to take small bites. Down by just three, his approach was more aligned with a wrestler who needed a drastic maneuver to bring in a game-changing allotment of points. Epps' pressure could have influenced Woods' machinations, of course, and the Minnesotan was equipped to capitalize on the playback.
Epps sauntered back into center as Woods himself happily re-ignited the hand-fight. They divvied off the ties and Woods, who was swinging for the fences or so it appeared, reached for a headlock. Epps sagged to counter and got behind for two — 5-0. There was no hesitation in what he wanted to do next. He instantly locked around Woods to execute a head-and-arm yank-back that welcomed in four big points and the argument had ceased. 9-0 was the score and Epps had answered the bell to demand a third match.
Foolhardy it would be to try and convince a Greco-Roman wrestler like Woods that a conservative strategy is in his best interests. Risk is mandatory; and as the adage goes in football, often a "prevent defense" does little other than prevent a team from winning. Moreover, Woods' decision-making with regards to particular attacks was not incorrect in Match 2. His timing for said attacks in relationship to the circumstances was the culprit. Plus, Epps' machine-gun pummeling and disciplined stance were practically impenetrable.
Match 3 unfolded in clustered fashion. The chips were in the middle of the table for both and it is probable that Woods was coached to be more choosy in his attacks. Epps, meanwhile, exhibited the same measured ferocity for which he is known, but even he, too, understood how the faintest misstep could lead to disaster.
Passivity, the equalizer, was called in the middle of the first period with Epps selected to go down. Woods again locked for a massive yield, but defense for Epps was sharp. They returned standing to joust, with neither gaining much of a positional advantage. When the :30 break arrived, Woods was carrying a 1-0 passive lead.
A multi-point score for Woods went a long way towards sealing the deal. It was a well-timed and well-executed attempt. As they were purposely but brutally peppering each other in the midst of fleeting tie-ups, Woods roped double overhooks and popped his hips to throw Epps for two points. The second period, along with the series altogether, soon began winding to a close. Epps, with no choice but to try and finagle a score, attacked with a last-gasp hurl. Woods poised and pounced for a two-point land-on-top right. 5-0 was the tally and "The Alaskan Assassins" had firmly cemented himself as the #1 athlete at 82 kilograms.
Braunagel Defeats Vera
The circumstances were not of the ordinary. They weren't for two-time World Team member Alan Vera (87 kg, NYAC), nor for his vanquisher on Saturday night, '19 Junior World rep Zac Braunagel (IRTC). Vera, 32, did what he does best in Match 1 and strolled to victory lane on the strength of a VSU. He had downed Braunagel in the US Open with similar ease, but there was admittedly more on the periphery with regards to the Illinois product than that which met the eye. There was also no escaping the destructive fashion in which Vera had disposed of him — as well as everyone else — earlier this season; yet it was just as hard to ignore how quickly Braunagel began coming into his own over a short six-week span. That, combined with his authentic feel for Greco and folkstyle-influenced gas tank, provided sufficient topical fodder when ruminating about his perceived chances opposite Vera in Newark.
The consensus was still that Vera had too much going for him entering the week. Size, experience, technical mastery… An uphill battle for Braunagel in a few areas it was. And Vera made good on his status as the favorite by zipping for two points before unleashing all sorts of offense via par terre top on Braunagel in the series opener.
But there was indeed a pathway to a potential Braunagel upset against Vera and it centered around two items: holding the beast to minimal scores, from par terre and elsewhere; and staying within striking distance in second periods, when his incredible stamina and intuitive movement might result in his own chances to overwhelm Vera with physicality, and by extension avail scoring windows that are often closed shut in the beginning phase of matches most experience when facing the three-time US National champ. It was this tactical framework that proved mightily effective for Braunagel in Match 2.
Vera checked in to engage, giving off an air of purposeful aggression. An underhook on his part was met by Braunagel digging inside of his clutches. The hand-fighting aspect, a strength of Braunagel's to be sure, cut short the preamble. Vera next looped in an underhook before slipping both arms underneath to nab a step-out point. One more point was added due to a caution on Braunagel, and in a hurry, Vera was up 2-0. After the reset, they tightened up the pummel with Braunagel dipping for an arm attempt. Vera hung back and appeared close to more points — but his opposition scrambled away unscathed. Passivity on Braunagel was then called.
Logical it is in the aftermath to opine that this sequence decided the outcome.
Athletes fighting the lock, though an infraction, is a regular part of the sport. It is also something of which the Americans do not enough. Getting in on the hands and, for as long as possible, interrupting the lock until the official's admonishment must be heeded is smart wrestling. Nothing more, nothing less.
So when Vera went to settle his grip and his position for an attempt, Braunagel busied up the lock for the requisite number of seconds and only conceded once it became necessary. Vera did manage to rotate one turn — but just one. Plus, there was not much more he could do, as Braunagel pivoted his hips outward on the back-end of the maneuver, which diminished the grip's integrity. He also popped to his feet, but Vera would again threaten with double underhooks. It did not translate into a score and the period ended with Braunagel staring at a 5-0 deficit.
Everything was about to change.
Braunagel had checked a most crucial box off the list. He had survived par terre and, although down on points by more than a couple, the situation was not out of control. And when the whistle blew to start the second period, his confidence was unmistakable. Braunagel charged right into Vera, clawed at the arms, and ran him off the line. A caution on Vera accompanied the step-out point to update the score to 5-2. They reset — and Braunagel attacked with a two-on-one, forced another step-out, and hence another caution. It was coming apart for Vera quickly. As if he had tripped off of a ledge and became submerged in murky water.
A bizarre scene. Except to Braunagel. While Vera would try to recover ahead of walking back to center, Braunagel's demeanor by contrast was one of resolve. He was seething, each pause between restarts inviting more hunger for him to continue. He just wasn't overzealous. The whistle blew for yet one more reset and, for the third time in a row, Braunagel pursued Vera, who had no recourse or reserves remaining, and bullied another step-out. This time, Vera laid on his back and the training staff — along with his coaches — arrived to discern the issue at-hand.
But press on they did with zero deviation in either the mood or tactics. Braunagel was surging. What's more, it was clear that his onslaught couldn't be stopped. Vera (for whom it was reported later that he had been hindered by a neck injury) was fading fast. One more reset cut the music. Braunagel bruised back into the trenches, ushered Vera off the edge, and the match was halted. Vera had been disqualified, or "cautioned out", setting the stage for quite an intriguing Match 3.
It would not come to fruition. Vera injury-defaulted for the third round. Braunagel still got his entrance into the arena, still saddled up onto the mat. The referee promptly raised his hand once the histrionics had dissipated. Braunagel's night was over. But his career as a Senior World-caliber wrestler had only just begun.
Johnson, Sancho, & Bey
Points were always going to be the main attraction between three-time National champ Hayden Tuma (63 kg, Suples) and '21 titlist Xavier Johnson (Army/WCAP). And they were. And Johnson, like stablemate Duffield, brought in the haul for the first match. He had navigated behind and immediately positioned himself for a lift. Paydirt. Back standing, and Johnson was there with a takedown to go up 6-0, though Tuma ambled up and around for a point in his own right on the back-end of the sequence. After the break, Johnson snared a takedown/gut combo to ice the proceedings at 10-1.
It was sort of a stunner, if only because the expectation was a shootout given Tuma's penchant for skillful explosiveness.
And unfortunately for Tuma, the second round mirrored the first.
The opening passivity/PT was doled out to Johnson. He looked for a gut, but no dice. Nevertheless, his lock remained secure, so he stepped to lift and executed a Polish finish variation. More was on the way. Johnson next managed to turn Tuma twice, and it had all become a memory. Tuma's corner asked for a cursory challenge. Normal protocol. There were no adjustments to the score, and the former Marine Johnson — who returned to action this season following a two-year absence that was accompanied by his move to the Army program — had summited the domestic mountaintop.
Johnson won the World Team Trials Challenge Tournament in '19 for the first time, and later was Ryan Mango's runner-up at Final X: Lincoln. His victory in the mini tournament last month is how he qualified for this season's edition of Final X.
Sancho Repeats
'20 Olympian Alex Sancho (67 kg, Army/WCAP) has never been shy about tipping his cap to the youth. "You see it every cycle, new kids coming up and transitioning," the native Miamian said after the Olympic Trials in '21. He would know better than most. Sancho back in '15 fit that exact description when he surged to the WTT final opposite then-incumbent Bryce Saddoris. But lately, he has taken on the mantle of "elder statesman", battling back the likes of '19 Junior World bronze Alston Nutter (Sunkist), Peyton Omania (CYC/West Coast Greco RTC, and who upset Sancho in the '21 WTT final before the result flipped the next season), and others. In April, Sancho was shocked by '22 U17 World Champion Joel Adams (TBW) in a bizarre contest, and it was easy to figure how that all must have went down like a teaspoon of arsenic.
In Robert Perez III (Sunkist), who downed Adams in April en-route to the Open title, Sancho was clashing with yet another young stud — to put it mildly. Perez is seen as more than just an up-and-comer. Considering his run of activity the past two years, along with the fact he is now a Senior National Champion, the 19-year-old is very much an exciting part of the landscape at 67 kilograms in the US.
Purposeful jousting greeting the commencement to Match 1, with neither competitor able to break off into an offensive-friendly exchange. Eventually, Sancho was tagged by the referee to hit the deck in PT, though he fired back to his feet immediately. An arm throw attempt was ruled a slip, and the duo slogged through the rest of the period mired in the ties.
For Sancho to win, par terre offense was likely to play a role. Perez was knocked for passive in the second period, and it was time to discover how prepared he was for his opponent's top skills. Sancho, he actually changed it up a little. Rather than straddling for a cascading finish, he preferred to rack a high gut lift. He converted for two, and attempted a second turn. It didn't connect, and back to the feet they were. But — Army tossed the block asking for a replay review. They claimed Perez had committed a leg foul. The officials upheld the call on the mat, which delivered to Perez another point, but that would be it as Sancho walked away with the nod 3-2.
Time was not something Sancho felt like wasting entering Match 2. He lasered an arm drag and whipped Perez down for two — and cinched his lock for a lift that retrieved two more. Up and running he was. To his credit, Perez's demeanor didn't change. His tactics are devoid of frantic pacing. He pressures, but with control. Tightly they were entangled in the pummel, and Perez looked to keep Sancho in the pocket, even if to bypass angular attacks before they could present a problem. Neither athlete scored again in the first period.
Strangely, Perez was rung up for passive early in the first period. It was not odd that he was called passive, as there is no rule which demands that passivities must alternate between wrestlers. It was the timing that invoked head-scratching. At any rate, Sancho was back in par terre top with a fresh 5-0 lead and an opportunity to cap the bottle. In this instance, Perez stonewalled Sancho's lock to get the restart.
The action ebbed instead of flowed as the curtain began to lower. Sancho was in the driver's seat, and he knew it. Perez was the one who had to make something happen, a tall task in light of his opposition. A little heat was evident just prior to the final whistle. The mini exchanges in the pummel brought about a little chippiness and the two bumped heads, with Sancho giving up a caution point. The matter was all but settled by then. Sancho remained upright the rest of the way to collect the 5-1 decision.
In '20, Sancho qualified 67 kilograms on behalf of the United States for the Tokyo Olympics. He would ascend to the Olympic Team spot one year later. Last season, Sancho reclaimed the #1 slot in the weight category by emerging victorious at Final X: New York.
Bey Makes Second Senior World Team
Those Americans who had been unfamiliar with the talents of '09 World bronze Aliaksandr Kikinou (77 kg, Poway) received a fine education during selection season. Kikinou, the 43-year-old Belarusian who was granted citizenship only recently, put on display an assortment of refined techniques and tricks of the trade most commonly and appropriately associated with European athletes. With this arsenal in tow, Kikinou advanced to the US Open final and won the Trials Challenge tournament.
The hitch, however, resided in the man to whom he had fallen in the aforementioned National final — Kamal Bey (Army/WCAP). In Bey, Kikinou was facing a generational wrestling-athlete whose style and mechanics were unlike anything he had encountered previously. Because — for all of the terrific World-class competitors Kikinou may have defeated throughout his career, he had never went against someone who has the same electrifying and unpredictable scoring prowess Bey has demonstrated since his teenage years.
Their Open final told that tale.
Of course, adjustments to opponents are part of this sport, and it was fair to wonder how Kikinou might have prepared in an effort to, somehow, slow Bey down with World roster selection on the line.
Easier. Said. Than. Done.
A Bey duck-under reintroduced Kikinou to the chasm in speed that existed between them. The attack was brief and did not result in a score, but it set the tone nonetheless. Bey loosely shifted his feet to re-engage and darted to the body once more. Kikinou tried to counter-throw in response as Bey completed the attempt for two points. The oddest detail of the match had nothing to do with age, experience, or general stations in life. Instead, it was the position from which both did the majority of their bidding. Bey will on-and-off change up his stance depending on what he is seeing and feeling. He will bring his hips in with his legs underneath, or pull his hips out and jockey in the ties within a folkstyle-esque stance, if only because he can explode through however much distance he may create. Kikinou has usually adhered to a classical Greco-Roman stance (hips in, torso-to-torso except when angling for two-on-one's and the like). In this case, both were committing to a hips-out posture and flinging from collar ties to conventional hand-fighting tactics that are more prevalent in scholastic competition.
If Kikinou had adopted this folk-ish stance as a mechanism to delay Bey's fastbreaks, it was understandable. And to varying degrees, worth the effort. He did not carry the same threat to score from the feet as Bey, but he was doing a decent job of minding the zone and cutting off the carpet. Soon he would have Bey dancing around the edge. A step-out point in his column seemed imminent. But just as Kikinou had his shot, Bey ole'd back to safety and nudged Kikinou off the line. Alas, the point was not confirmed. Kikinou resumed working the zone through the rest of the period and Bey owned a 2-0 advantage heading into the break.
Bey began the second period by flashing to the body with Kikinou resorting to a counter-throw that failed to convert. A reset — and Bey had reached peak warmth. A lightning-quick body attack on his part gave way to a land-on-top four that stopped the match. Kikinou did challenge the action but the call was not changed, with the official score reading 9-0.
The same approach Bey observed to start the series followed him into Match 2. He had lowered his level for a duck-under and wrapped the body. Kikinou, not interested in capitulating, once again counter-attacked — though this time, he came close to a score. As Bey was working to secure his position, Kikinou clamped a headlock and they corkscrewed out of bounds. The sequence was ultimately white-paddled. More hips-out in-fighting commenced until a caution on Kikinou delivered a respite. He would be chosen by the officials for passivity in short order. From top par terre, Bey locked mid-gut before his clasp dropped to the waist. Only one attempt was had as Kikinou defended adequately. With time a factor in the first period, Kikinou was penalized for a second caution to give Bey a 3-0 lead.
The door was closing for Kikinou to make this a series, which meant that he had to begin hawking for legitimate scoring attempts. If that wouldn't do it, then feasting from par terre might suffice. His first try of the second period was an arm throw. Bey felt it coming and Kikinou went prone for the slip. Neither athlete was testing the other quite enough for the blackshirt trio, which brought in a passive call on Bey. Here was Kikinou's best — and likely last — chance to stem the tide. He achieved his lock low around Bey and cranked, adjusted, and cranked some more. Bey bit down to avoid being turned and survived for the reset. Not long after, Kikinou was deemed passive to bring about a third par terre. Bey wrung his lock and was able to connect for two points, thus elevating his total to 5-0. There was no further scoring of which to speak and Bey had punched his ticket to Belgrade '23.
A Junior World Champion in '17, Bey earned his first start at a Senior World Championships the next year. Last season, the 25-year-old rose to the top of the Senior ranks for a second time by defeating friend Britton Holmes (Army/WCAP) at Final X: New York. In addition to his international ledger, Bey also owns four US National titles.
Rau Fully Back; Schultz Ahead of Coon
His fists remained clenched as he tunneled through the darkness and back into the light. The smile on his face had faded. Laughter, once a reflex easily stimulated, was kept alive solely by an instinct to cling to the one coping mechanism that has never abandoned him. That's the thing. Joe Rau (97 kg, TMWC) had always found laughter more accessible than a simple smile. Part of his makeup, for better or worse. But ever since late-April, when the 32-year-old multi-time World Team member re-entered the American Greco-Roman consciousness to earn a third National crown, a genuine feeling of gladness accompanied his engagement. For the first time in verifiable years, Rau was wrestling on his own terms for his own reasons, with new, different sparks of motivation influencing his ambitions.
Difficult it is to tangle with a man whose reasons for competing bypass a stubborn reliance on the temporal.
Standing across was Christian DuLaney (Minnesota Storm). You just hope that his own story does not get missed. DuLaney's full-time Greco-Roman career got off the ground right before the pandemic. He was then forced into a stand-still like everyone else, and, still, he qualified for the Olympic Trials and has since turned into a legitimate top-tier competitor.
There were, of course, obstacles for DuLaney. His experience equates to a modicum of Rau's, and the more critical phases of the sport (i.e., par terre) are for him a work-in-progress. Which is why a penchant towards physicality as well as a punishing pace offered his best chance to make this a series.
Rau wrested a two-on-one to start and generated movement around the mat with the hold. DuLaney struggled to loosen himself from the grip, becoming relegated to playing back inside as Rau dictated the footwork. Passivity on the Storm wrestler arrived next. Rau cobra-slithered his lock and executed one rotation — but DuLaney scrambled to a reversal to get a point back. In the second period, Rau re-dedicated his efforts to the two-on-one and, because of course, he was called passive from the same position he had commanded in the first. For DuLaney, it was an obvious pivotal opportunity. One turn would have given him criteria heading into the homestretch of the bout. But Rau defended the lock and moved on with a 3-2 victory.
DuLaney sure had the right idea going into Match 2. He busted out of the gate chipping away at Rau and hastily angled into the hand-fight before slapping an arm drag that was interrupted by the official. A reset, and DuLaney plunged a left-side underhook. It was a solid fundamental decision — but it also brought about his reckoning. As DuLaney hit static with the underhook, Rau pawed at DuLaney's left shoulder and off-balanced his way to a takedown. Two gutwrenches later, the score was 6-0. An injury time-out was then called, for DuLaney's left arm had required attention from the training staff. They restarted shortly thereafter with DuLaney again finding a lefty underhook following a body attack. He was pursuing Rau, who was responding eagerly but with steely patience. DuLaney initiated one more tie and, perhaps sensing the need for a big score, attempted to reach around Rau's head. The overture was  expertly snuffed out, and Rau clasped and sagged behind for the match-ending takedown.
Rau's first time on a Senior World roster occurred in '14, a year in which he also made the University World Team. Five years hence, he emerged with the World Team spot at 87 kilograms. One more distinction for the Chicagoland resident: Rau has now won Senior Trials events at four weight categories (80 kg, '14; 98 kg, '16; 87 kg, '19; and most recently, 97 kg). Note: 98 kilograms is referred to as a different weight category due to it having been implemented during the era when weigh-ins were held the day prior to competition.
Schultz
It was what they wanted. As reported numerous times over the past three weeks, Hafizov/Roberts was the series the majority of Greco-Roman fans were clamoring to witness. But the impending collision between reigning two-time World Team member Cohlton Schultz (130 kg, Sunkist) and '18 World silver Adam Coon (NYAC/Cliff Keen) was not far behind. If anything, their match-up was fawned over a little more by mainstreamers as Final X approached.
The particulars surrounding the pairing are and were well-understood. Coon had swept Schultz both at Final X: Lincoln in '19 and again in the '20 Olympic Team Trials best-of-three. But in April, Schultz soared past Coon via technical superiority, which naturally ratcheted up interest for their showdown in Brick City.
Close to the vest was the strategy in Match 1. They did not allow for even a mere inch of space past the preamble, and Schultz worked at the hands whilst minding Coon's proclivity to wrap the body. Footwork had been the strength for Schultz, which did not change on Saturday. It was his ability to step and re-step that forced Coon to resettle his stance; and when they pecked and prodded near the edge, Schultz bumped the Michigan star out of bounds for a point. Coon was soon dinged, but Schultz came up empty looking for more from par terre.
The rhythm did not disappear in the second period, the lone factor wielding surprise being that the officials failed to designate a passivity. Schultz hustled to another step-out point early in the frame, and his 3-0 lead was not seriously threatened through the remainder.
Match 2 progressed in much the same direction. Whether Coon had wished to avoid telegraphing his signature over/under, or if it were that Schultz had simply been doing an adequate job of navigating the ties, overt attempts were absent. For the second match in a row, Coon was called for passivity in the initial three minutes, and again Schultz could not produce any follow-up.
But before :60 had gone by in the second period, passivity was levied in the other direction. Coon seemed to have a good run on setting his lock and had begun to cheat right — but then his conviction on the hold was compromised and a restart was ordered. Still, criteria was his, as was the objective to force Match 3.
The drama unraveled with a minute left. A third par terre was mandated after Coon was chosen for passivity. From top, Schultz circled out in front and locked around Coon's head and arm. The hold was squared away as soon as Schultz passed Coon's elbow. He dug his feet into the surface and cranked a front headlock over for four monstrous points. It was not over just yet. There was still some business to attend. Coon has homerun power when his hands lock from standing. But Schultz deflected any and all charges as time raced off the clock to record the 5-1 triumph and a series sweep of his own against Coon.
A Cadet World Champion in '17, Junior World bronze in '18, and Junior World silver in '19, Schultz garnered his first placement on a Senior squad in '21 and repeated last year. At only 22 years of age, he has become a Senior World Team member for a third straight time.
Final X: Newark
2023 US World Team Trials Best-of-Three Finals
June 10 — Newark, NJ
55 kg: Brady Koontz (TMWC/Dubuque RTC) def. Dalton Duffield (Army/WCAP) two matches to one
Match 1: Duffield def. Koontz 8-0, TF
Match 2: Koontz def. Duffield 4-1
Match 3: Koontz def. Duffield 7-3
60 kg: Ildar Hafizov (Army/WCAP) def. Dalton Roberts (Army/WCAP) two matches to one
Match 1: Hafizov def. Roberts via fall
Match 2: Roberts def. Hafizov 9-0, TF
Match 3: Hafizov def. Roberts 2-1
63 kg: Xavier Johnson (Army/WCAP) def. Hayden Tuma (Suples) two matches to none
Match 1: Johnson def. Tuma 10-1, TF
Match 2: Johnson def. Tuma 10-0, TF
67 kg: Alex Sancho (Army/WCAP) def. Robert Perez III (Sunkist) two matches to none
Match 1: Sancho def. Perez 3-2
Match 2: Sancho def. Perez 5-1
72 kg: Patrick Smith (Minnesota Storm) def. Justus Scott (Army/WCAP) two matches to one
Match 1: Scott def. Smith 3-3 (criteria)
Match 2: Smith def. Scott 5-4
Match 3: Smith def. Scott 7-5
77 kg: Kamal Bey (Army/WCAP) def. Aliaksandr Kikinou (Poway) two matches to none
Match 1: Bey def. Kikinou 9-0, TF
Match 2: Bey def. Kikinou 5-1
82 kg: Spencer Woods (Army/WCAP) def. Ryan Epps (Army/WCAP) two matches to one
Match 1: Woods def. Epps 3-3 (criteria)
Match 2: Epps def. Woods 9-0, TF
Match 3: Woods def. Epps 5-0
87 kg: Zac Braunagel (IRTC) def. Alan Vera (NYAC) two matches to one
Match 1: Vera def. Braunagel 11-0, TF
Match 2: Braunagel def. Vera via DQ
Match 3: Braunagel def. Vera via inj. default
97 kg: Joe Rau (TMWC) def. Christian DuLaney (Minnesota Storm) two matches to none
Match 1: Rau def. DuLaney 3-2
Match 2: Rau def. DuLaney 8-0, TF
130 kg: Cohlton Schultz (Sunkist) def. Adam Coon (NYAC/Cliff Keen) two matches to none
Match 1: Schultz def. Coon 3-0
Match 2: Schultz def. Coon 5-1




Listen to "5PM54: WCAP's Ryan Epps and a Final X Greco-Roman Preview" on Spreaker.
Listen to "5PM53: Northern Michigan assistant Parker Betts and USMC Captain Jamel Johnson" on Spreaker.
Listen to "5PM52: Two-Time Olympian Jim Gruenwald" on Spreaker.
SUBSCRIBE TO THE FIVE POINT MOVE PODCAST
iTunes | Stitcher | Spreaker | Google Play Music
Notice
: Trying to get property 'term_id' of non-object in
/home/fivepointwp/webapps/fivepointwp/wp-content/themes/flex-mag/functions.php
on line
999