Morten Thoresen (67 kg) defeated a World Champion in gaining his first tournament victory of the year while an up-in-weight Exauce Mukubu collected his second to lead Norway's performance at the 2023 Wladyslaw Pytlasinski Memorial in Warsaw.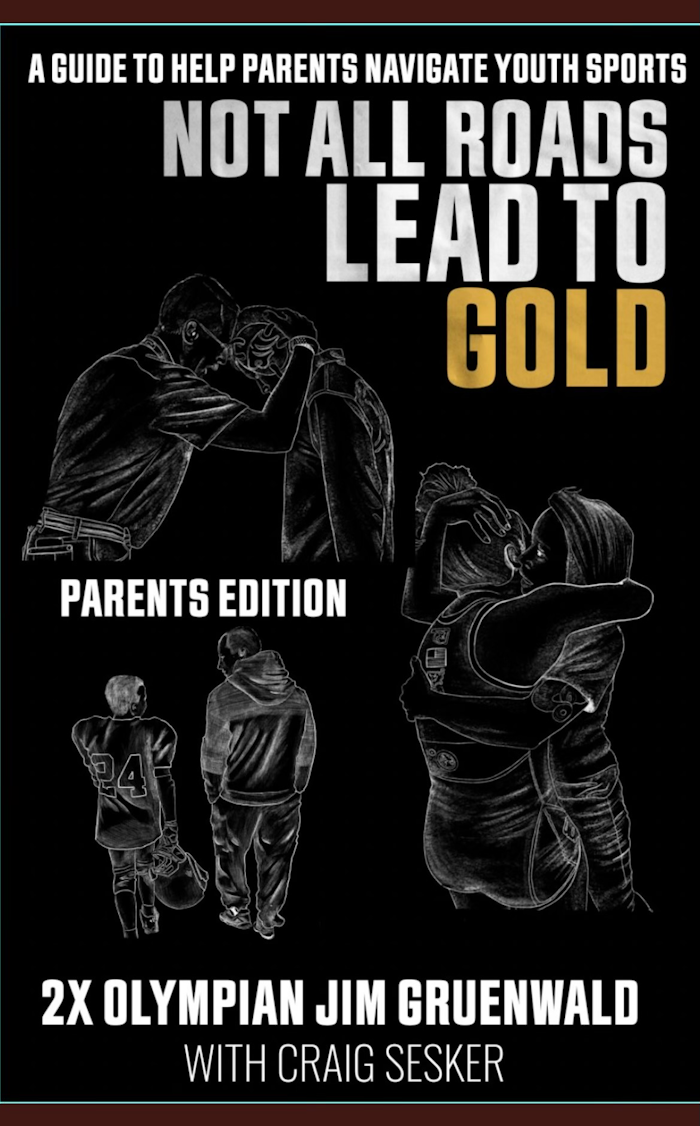 Thoresen, 26, defeated Niklas Oehlen (SWE), Maxim Liu (UKR), and Ivo Iliev (BUL) to set up a gold-medal showdown with returning World champ/'19 bronze Mate Nemes (SRB). It was a restrictive, tight-to-the-chest affair with neither athlete scoring an offensive point. Nemes received a passive point in the first period but could not garner a turn; in the second frame, passivity benefited Thoresen, who likewise was unable to coax exposure points. The 1-1 triumph went to the Norwegian via criteria, with the event title being Thoresen's first of '23 and second overall this season (Haparanda).
As for reigning U23 World Champion Mukubu, Pytlasinski brought with it a new weight category, 87 kilograms. A stiff test was availed in each round for Mukubu, as he downed Arkadiusz Kulynycz and '22 U23 World bronze Szymon Szymonowicz in consecutive matches. Both Polish athletes are considered by their home country to be candidates for Belgrade, though Somonowicz had been thought to have the upper-hand when it comes to team selection for September. In the final round, Mukubu greeted steady competitor Yoan Dimitrov (BUL), who opened the scoring with a modified inverted arm throw for two points — only to have Mukubu immediately reverse to grab a point in return. Midway through the first period, Dimitrov was gifted passivity, of which he took advantage by cranking a gutwrench for two points for a 5-1 lead.
That would not be the end of the story.
The second period marked an increase in output for Mukubu, which in short order resulted in a passivity call on Dimitrov. From top par terre, Mukubu achieved his clasp and lifted the Bulgarian for four big points to surge ahead 6-5. After the reset, an exchange put Dimitrov off balance to allow for a step-out point that was accompanied by a review on the part of the Bulgarian corner. A heated Dimitrov checked back in the tie-ups soon enough but time was a factor. He bulled inside hard before roping a desperation headlock attempt — and Mukubu snuffed it out and covered for two more points in what translated to a 9-5 win.
22-year-old Mukubu initially burst onto the scene four years ago and in '21 he placed second at the Junior Worlds. Last season is when his career hit a new trajectory. Following tournament wins at the Grand Prix of Spain and Pytlasinski, he ran the table at the U23 World Championships. So far in '23, the Congo native has earned first place at the Nikola Petrov Memorial (BUL) and now Pytlasinski. In March, he finished second at the U23 European Championships. 87 kg is the third weight class in which he has entered in '23 (along with 77 and 82).
Elsewhere
The heavyweight title at Pytlasinski went to '17 World bronze Yasmani Acosta Ferndandez (CHI), who had squeaked by two-time World Champion/'12 Olympic silver Heiki Nabi (EST) in the final. Nabi might have edged Acosta in terms of noteworthiness. Nabi, who turned 38 in June, had spent more than two years fighting a doping sanction that had first arose prior to the Tokyo Olympics — for which he had qualified Estonia by earning bronze at the '19 Worlds. The six-time medal winner maintained his innocence throughout a long and arduous legal process (but one that did avail a temporary injunction that permitted his inclusion in the '21 edition of Pytlasinski). Nabi finally returned to action last month at the Druskinikai Cup in Lithuania, where he came away with top honors.
Both of the finalists at 97 kilograms in Pytlasinski had, in a sense, ties to the American program. Gold medalist Vladlen Kozliuk (UKR) was decimated by '21 U20 World bronze Braxton Amos (Sunkist/Wisconsin RTC) in the qualification round of the '22 Worlds; Kozliuk's runner-up Peter Oehler (GER) was bombed and injured by G'Angelo Hancock in the bronze-medal match at the '21 Oslo Worlds. Kozliuk was a Junior World champ in '17 and last season finished third at the European Championships.
2023 Wladyslaw Pytlasinski Memorial
July 26-27 — Warsaw, POL
FULL PLACEWINNERS
55 kg
GOLD: Yevhen Pokovba (UKR)
SILVER: Mateusz Ropiak (POL)
BRONZE: Wojciech Kuzmiak (POL)
60 kg
GOLD: Georgi Tibilov (SRB)
SILVER: Michal Tracz (POL)
BRONZE: Christoph Kraemer (GER)
BRONZE: Melkamu Fetene (ISR)
63 kg
GOLD: Abu Musim Amaev (SRB)
SILVER: Mairbek Salimov (POL)
BRONZE: Andrii Semenchuk (UKR)

67 kg
GOLD: Morten Thoresen (NOR)
SILVER: Mate Nemes (SRB)
BRONZE: Gevorg Sahakyan (POL)
BRONZE: Ivo Iliev (BUL)
72 kg
GOLD: Stoyan Kubutov (BUL)
SILVER: Artur Politaev (UKR)
BRONZE: Vladyslav Yevtushenko (UKR)
BRONZE: Deyvid Dimitrov (BUL)
77 kg
GOLD: Volodymur Yakovliev (UKR)
SILVER: Andrii Kulyk (UKR)
BRONZE: Riccardo Abbrescia (ITA)
BRONZE: Antonio Kamenjasevic (CRO)
82 kg
GOLD: Bozo Starcevic (CRO)
SILVER: Timmy Skoeld (SWE)
BRONZE: Artur Ovsepyan (UKR)
BRONZE: Filip Sacic (CRO)
87 kg
GOLD: Exauce Mukubu (NOR)
SILVER: Yoan Dimitrov (BUL)
BRONZE: Roman Betschart (SUI)
BRONZE: Arkadiusz Kulynycz (POL)
97 kg
GOLD: Vladlen Kozliuk (UKR)
SILVER: Peter Oehler (GER)
BRONZE: Artur Omarov (CZE)
BRONZE: Lucas Lazogianis (GER)
130 kg
GOLD: Yasmani Acosta Fernandez (CHI)
SILVER: Heiki Nabi (EST)
BRONZE: Marcin Lutro (POL)
BRONZE: Jello Krahmer (GER)




Listen to "5PM55: Recapping Final X with Dennis Hall with words from Koontz, Braunagel and Hafizov" on Spreaker.
Listen to "5PM54: WCAP's Ryan Epps and a Final X Greco-Roman Preview" on Spreaker.
Listen to "5PM53: Northern Michigan assistant Parker Betts and USMC Captain Jamel Johnson" on Spreaker.
SUBSCRIBE TO THE FIVE POINT MOVE PODCAST
iTunes | Stitcher | Spreaker | Google Play Music
Notice
: Trying to get property 'term_id' of non-object in
/home/fivepointwp/webapps/fivepointwp/wp-content/themes/flex-mag/functions.php
on line
999