Listen to "5PM46: Taylor LaMont and Jessy Williams" on Spreaker.
As tension continues to build leading up to the US Olympic Trials, Episode 46 offers two well-known athletes who don't hold back when it comes to sharing their perspectives pertaining to a variety of topics.
Taylor LaMont (60 kg, Sunkist/UVRTC, 5PM #8), fresh off of his run to the Big 12 final for Utah Valley, digs right into several quite serious Greco matters. First on the agenda actually isn't LaMont himself, but rather, his friend and teammate Dylan Gregerson (60 kg, UVRTC), who recently made his overseas debut. LaMont overviews Gregerson's performances and shares insights as to what the sample size could mean going forward. The discussion then shifts to Greco-Roman development in the United States and why folkstyle perhaps should not be left out of the equation just yet. LaMont also provides an update regarding his own training concerns, and how he is navigating preparation for two extremely important tournaments only weeks apart.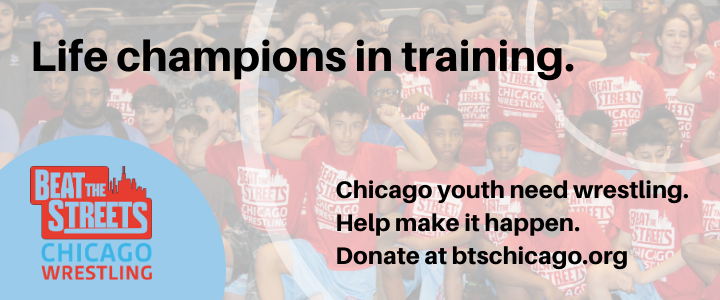 Next up is a candid conversation with Jessy Williams (67 kg, NYAC/Spartan RTC, 5PM #14). A graduate of Northern Michigan University and 2018 US National runner-up, Williams resides in Upstate New York where lockdown protocols have delivered a series of challenges, particularly for the small collection of full-time Greco athletes in the area. Between his day job and the inconsistent availability of partners, Williams has, like so many others, become forced to improvise as much as possible in order to train. Just as importantly, there have been frustrating on-the-mat struggles Williams has endured the past couple of seasons, and he explains some of the circumstances which have temporarily disrupted his trajectory.
A Few Highlights
LaMont on how he has managed to remain focused this season
"It is unique. I didn't expect to have a season like this, obviously, just because the Olympics were supposed to be last year. My original plan was to Olympic redshirt, focus on the Olympics… It was my last year of school and I was to start graduate school this year. And then, obviously, we all know what happened. Now I have the Olympic Trials two weeks after NCAA's. I can't leave very much to train because now I'm in graduate school as a therapist and I have clients in my internship. That has taken a big priority in life. My life is not what I expected it to be this year but you have to adapt and adjust training. When it comes down to it, my mentality towards wrestling is the same. I'm always looking to improve on the mat, whether it's folkstyle or Greco."
LaMont on why he loves Greco-Roman
"People ask me why I like Greco so much, and I always say that I love throwing people on their head, and powerbombs and headlocks. But what I love about the style is how hard it is to score on someone. You take away the legs, you take away 80% of someone's offense from folkstyle and see if you can go take them down."
Williams on dealing with an inconsistent training plan
"I know what I need to do. The things I was doing that made me feel really good come '18 was with the partners and just going hard everyday, and getting that good workout in. That was the sole purpose. I came back from the US Open after taking second and everyone's congratulating me — yet I had no one to train with. I was wrestling freestyle. Little injuries, not a lot of people to train with, the inconsistency. I need people to drill. I like to drill, I like to repeatedly do things to be sharp, on point.
"That's what I was doing in Sweden. Even if I was getting beat-up, I was still getting the reps. I need the reps. I know that. I'm trying to do that, but everyone is so tired from class, and most of the time they're tired from folkstyle workouts and don't want to go hard with me. Or, I try to get them to go early or do a two-a-day because I can't make the other practice, and they're too scared to get tired with me because they're scared of what Ahad is going to make them do. Having those things in the back of my mind, just mentally I'm chasing that second place. Or at least thinking, You've done it, so you can do it again. Or you think that you are going to just walk into it, but no one is willing to give it to you."




Listen to "5PM45: Chatting with Dennis Hall and Max Nowry" on Spreaker.
Listen to "5PM44: Michael Hooker and Toby Erickson join the show" on Spreaker.
Listen to "5PM43: Christmas Time with Millersville's Kerry Regner" on Spreaker.
SUBSCRIBE TO THE FIVE POINT MOVE PODCAST
iTunes | Stitcher | Spreaker | Google Play Music
Notice
: Trying to get property 'term_id' of non-object in
/home/fivepointwp/webapps/fivepointwp/wp-content/themes/flex-mag/functions.php
on line
999