We don't have an award to give out for Most Improved, but if we did, Ray Bunker (72 kg, Marines) would have won it in 2017 — and maybe even for 2018. Instead, he'll have to settle for Impact Performer.
5PM's Impact Performer award recognizes United States Greco-Roman athletes who compete internationally. Decided entirely by fan vote, eligible candidates must have earned gold at a minimum of one Senior international tournament and placed in at least two. Bunker qualified by virtue of winning the 2018 Bill Farrell Memorial and taking third at Russia's SA Lavrikov Memorial late last month.
Like most All-Marine wrestlers, Bunker is a dogged, determined competitor who applies constant pressure throughout his matches. Unlike most All-Marine wrestlers, he did not enter the Senior Greco circuit sporting much in the realm of credible experience. An Illinois native, Bunker actually began to establish himself in MMA before devoting his life to wrestling. Bunker's life changed course while in Japan. As a new Marine stationed on the other side of the world and wondering what his next steps would entail, head coach Jason Loukides recruited him to the wrestling team, thus giving Bunker a fresh start that he has thus far taken advantage of at every opportunity.


And plenty of those opportunities have had to with foreign training, something the Marine program is well-known for. Bunker, a hard worker yet extremely raw as a newbie, piled on as much experience as he could both domestically and abroad. He endured plenty of lumps in the process, as well. But eventually, consistency started to take hold. After putting in a solid Senior campaign during the 2016-17 competitive season, Bunker won the University Nationals in Akron, Ohio, and added a bronze from the Haavisto Cup to close out the calendar year.
At the Bill Farrell Memorial this past spring, Bunker defeated talented Jessy Williams (67 kg, NYAC/FLWC) to win his first international event. Most recently, he upgraded his standing at the Russian tournament to start the US tour of Europe. In '17, Bunker didn't even place at the Lavrikov. This time around, he grabbed bronze alongside teammate Jamel Johnson. Near-misses at the Haparanda Cup and Haavisto followed, and Bunker now waits for next month's US National Team camp in Colorado Springs to refocus his efforts towards the remainder of the season.
2018 5PM Impact Performer — Ray Bunker
5PM: One of the main perks of being on the Marine team is that you guys travel a lot. As you have fast-forwarded your development, what has been the biggest part about training and competing overseas that has played a role for you?
Ray Bunker: I'd say one of the bigger roles is just the camps. Being over there and being a sponge, absorbing everything. Just the culture out there and growing as a person has helped me because I come from a small area in Illinois, the Chicagoland area, and being exposed to different styles of wrestling — as well as being given that opportunity from the Marine team — has been very important.
The first time I competed overseas I went 0-1. I didn't win a match and then I had to figure things out. Every time I go over there, I wrestle with different guys from all over the world and I get to see where I'm at and what works. And then I come back and I work on it, like, Okay, I need to work on this, or that.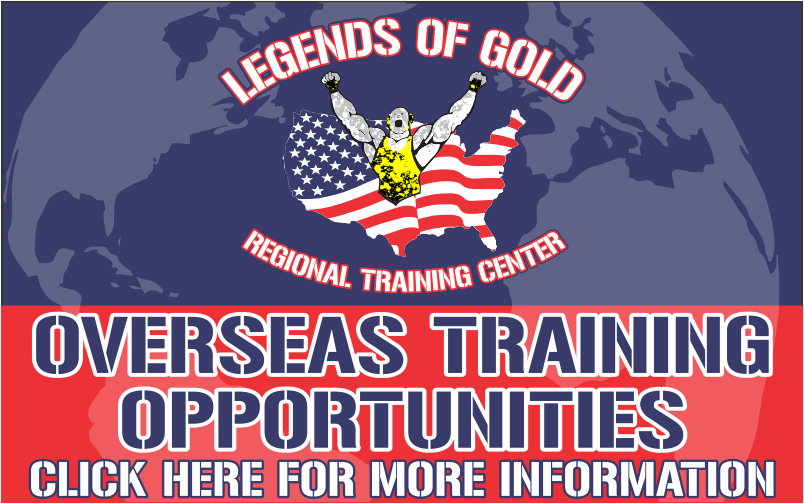 5PM: What qualified you for this award was your gold at the Bill Farrell Memorial. In that final, you defeated someone who I think is one of the more underrated guys in the sport, National runner-up Jessy Williams. You had kind of a brief history with Jessy before that match and it really came off like a big win. Was it an equally big win for you?
Bunker: Yeah, I mean, it's always good to win. The big thing for me was that I didn't give up any points in that match. I ended up beating him 4-0. I wanted to finish that match, but the whole match I was in good position. Any time you dominate a match like that it's a good feeling. With Jessy, we had some history and I'm just going to leave it up to my wrestling. That's it, that's all I can really do.
But yes, it was a good feeling to get that "W". The night before, I was talking to Coach (Loukides). I was like, Coach, I'm going to win tomorrow. He just said, Alright, have a good night, get some rest. And then I went out there and did what I said I was going to do. That meant more to me, being true to my words and what I said, actually getting the job done.
5PM: I don't think anyone can argue the pace or rate in which you have improved since you've come onto the Senior level. It has been maybe the fastest progression we've seen throughout this quad. Do you take a step back and recognize how far you've come so quickly? You might not have reached the mountaintop just yet, but you've turned into one of the better athletes in the country despite your inexperience. 
Bunker: From time to time, I'll step back, but it's usually at the end of the year. Whenever I go into a tournament that I've already wrestled in prior, or at the end of the year, I look back at my season and ask, What were my accomplishments this year? And then I write down my accomplishments and set goals for the next season.
Like last year in Russia, I didn't win. When I wrestled in the Bill Farrell, I think it was two years ago, I didn't even place. So, my goal was to win the Bill Farrell, my goal was to win in Russia. I didn't win in Russia, but I did earn a medal. I improved. The year before that was the University Nationals. That was my first big win. So I said, I need to win another tournament next year. That was my goal, to win a UWW (United World Wrestling) tournament. And then I did that.
I'm just setting small, realistic goals for myself and trying to improve. I do take a step back and evaluate if I'm progressing.
5PM: Speaking of Russia, that was part of the lengthy recent tour for the US. There were a lot of Marines involved and other top Seniors. Three camps and three events. You grabbed a bronze in Russia and got in a lot of matches and training. At this stage of the season, does a long trip like that serve a kickoff for you since you know in the spring that it's going to be bang, bang, bang with all of the domestic events?
Ray Bunker: Going over there, I was thankful for the opportunity. Any time I get to go overseas with the Marines, it's one of the best things I can possibly do. Going over to train and compete, I knew that these tournaments, at the end of the day, don't mean anything. They don't. They aren't the World Championships. They are not the World Team Trials. So I just went out there with the mindset of, None of this matters. I'm just going to go out there and give it everything I have. Don't be afraid to try to score points, don't be afraid to put yourself in certain positions. 
It really did help. Something I got to work on the week before was a new lift in par terre that I learned out there. Par terre has been the game-changer. For example, I was leading 3-0 in my quarterfinal match. I got put down and I did get gutwrenched. It happens sometimes. I felt like I was down there a little too long, but no excuses. I entered the second period down 3-0 and the guy went for an arm spin that we had been working on catching the week before. I caught him and put him down for two. I got on top, gut, gut, lift for four, and that was the match right there. I ended the match, and to end it in par terre was a really good feeling because I had yet to score all of my points from par terre like that.
And then in my bronze-medal match in Finland, I got put down two times and the guy couldn't turn me. He tried to turn me with a low gut and that was something I struggled with before in par terre. Now being able to successfully defend in par terre, I feel like you're not going to be able to lift me, you're not going to be able to turn me. That's it. I'm completely confident in that, and that confidence wasn't there before. It is something that is peaking very high.
Follow Ray Bunker on Instagram to keep up with his career and competitive schedule. 
Five Point Move Impact Performer
2018 — Ray Bunker (72 kg, Marines)
2017 — Patrick Martinez (87 kg, NYAC)
CLICK HERE TO DONATE TO THE USA GRECO-ROMAN PROGRAM
SUBSCRIBE TO THE FIVE POINT MOVE PODCAST
iTunes | Stitcher | Spreaker | Google Play Music | RSS
Notice
: Trying to get property 'term_id' of non-object in
/home/fivepointwp/webapps/fivepointwp/wp-content/themes/flex-mag/functions.php
on line
999