Hundreds of matches were contested by United States Greco-Roman athletes in 2018. Narrowing them down to the ten best, as we talked about in Part I, is extremely difficult. There are so many moments, so many throws, so many brawls, that to pick and choose which ones stood out more than others is practically excruciating. Because, true fans of the sport will tell you that a perceived low-stakes bout in the early rounds of a tournament offers just as much intrigue as a highly-anticipated battle in the finals. And if you should be compelled to agree with that assessment, we'd be on your side.
But time isn't. A lot of discussion and a lot of man-hours are required to fashion a list such as this one right here. We do our best, and hopefully, it serves to keep the spotlight on the athletes themselves.
Matches that made the cut did so according to any or all of the following parameters:
Excitement/adrenaline.
Perceived significance related to the athlete, the event, or both.
Match videos are not obstructed by a paywall, and are therefore able to be viewed by the audience.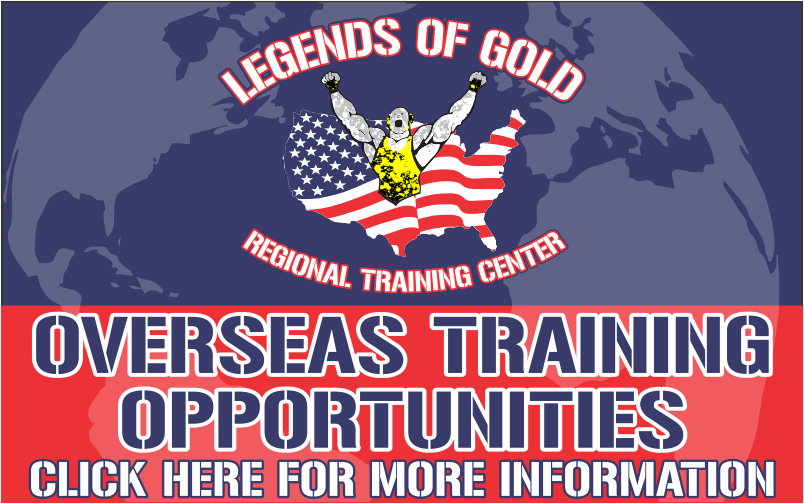 TOP 10 USA GRECO-ROMAN MATCHES OF 2018 (5-1)
5. Jacob Kaminski (92 kg, Ill) over Davyd Samsonov (UKR)
Setting:
Cadet World Championships repechage (CRO)
No international experience. No clue about how foreigners operate, other than whatever was preached during training camp. No problem! Kaminski, albeit an exceptional athlete, was not one of the higher-profile members of the 2018 Cadet World Team, but he sure opened an awful lot of eyes by coming out of virtually nowhere to earn a stunning bronze medal.
However, it's not his match in the bronze round that made our annual top-10 list. In order for Kaminski to even be in position to medal, he had to first get by Ukraine's Samsonov, a classically-trained young athlete with some relevant international miles logged on those tires.
An early throw attempt by Samsonov saw Kaminski adjust and land on top for two, a common phrase employed on this platform when describing American scores at international tournaments. Kaminski nearly grabbed himself a takedown shortly thereafter, only to have Samsonov reverse him to his back via headlock. At the tail-end of the first period, Kaminski, now down by a point, bombed the most spectacular suplex of the year for an apparent five, but time had unfortunately ran out. The crowd went crazy, so too did the US coaches, but again, no points.
Samsonov widened his lead to 6-3 when he came close on a throw that forced Kaminski to belly-down on. They are only two-minute periods in Cadet matches, so the American had to get to work. With barely over :30 to go, Kaminski used an arm spin attempt to get behind Samsonov and then immediately gutted him over for two more. One last desperation look at a throw on the part of Samsonov fell flat with Kaminski once again collapsing on top, and there it was — the Illinois kid who had zero prior foreign experience had just punched a ticket to the medal rounds in his first-ever World event.
4. Dalton Roberts (60 kg, NYAC/OTS) over Maksim Kazharski (BLR)
Setting:
Grand Prix of Germany semifinal (GER)
The Grand Prix of Germany was a rough tournament for the US. Comprised mainly of 2018 World Team members, most of the roster struggled to win matches and the general vibe both coming in and out of the event left a lot to be desired by the fanbase.
Save for the performance of one Dalton Roberts.
On a weekend when the American program really needed a shot in the arm, Roberts provided it by advancing to the German GP final on the strength of two impressive victories, with his semifinal triumph over an extremely game Kazharski became an instant classic.


The first passive point went to Roberts, but from the ensuing par terre, Kazharski reversed and nabbed a gutwrench to take a 3-1 lead. These would be the last points he scored the rest of the way.
As is usually the case, Roberts was the aggressor through the beginning stages of the bout, which yielded a passivity/par terre chance. However, Kazharski reversed and gutted Roberts to surge ahead 3-1, and that is where the score remained entering the second period. Down by a point later on, the NMU wrestler almost cashed in on a high dive that would have given him the lead — but Belarus challenged and won, wiping those points off the board.
Still, Roberts kept trucking. That's his calling card. He never stopped engaging, never stopped pressing the Belarusian, although the outcome began appearing increasingly bleak. There were only five seconds — five seconds — left in the match when all of the sudden, coming off of an exchange Roberts ducked to the side and wrapped around Kazharski to pick up a takedown. It came in a blink, and Kazharski, understandably dejected, opted for a last-gasp challenge on the sequence that was denied, giving Roberts a 5-3 decision no one can argue delivered one of the best bouts of 2018.
3. Ben Provisor (87 kg, NYAC/NLWC) over Joe Rau (Chicago RTC)
Setting:
US Open final (NV, USA)
When two top-tier Seniors have battled it out numerous times in big matches, you're not sure what to expect. Will there be fireworks? Or will it be a tactical, drawn-out brawl where points are scarce?
The most recent chapter in the long-running Provisor/Rau saga offered the former.
Rau got on the board first and proceeded to nearly put the bout away right then and there thanks to an early sequence that shocked two-time Olympian Provisor. It all unfolded in an instant. Rau went for an arm spin and leveraged the attempt to swoop behind for two; and then he lifted and tossed "Big Ben" for four. Not the norm. Everyone who foresaw a typical six-minutes of static between these two were scratching their heads, as Rau now enjoyed a huge 6-0 lead with plenty of time to tack on two more and close the show.
But then Provisor responded by nabbing four on an arm throw of his own. Wait a second. Next thing you knew, Rau reversed and dumped Provisor over for another four. Madness! The scoreboard read 10-4 in favor of the Chicago native and the bout was only :90 old — and the 14 combined points had already eclipsed the total of their two-match series from the World Team Trials in '17.
As the first period started to wind down, Provisor started coming to life. A takedown just before the buzzer closed the gap to within four. Soon into the second, Rau was banged for passivity, though Provisor proved unable to convert. A pivotal call altered the complexion of the contest. Rau was penalized for a caution and two, and this time, Provisor got what he needed. From top par terre, he gutted Rau over twice and jumped out in front 12-10.
They fought to the finish. With the way points were just flying around in the opening period, there was a sense one last flurry might enter into the equation. Rau pushed forward. The duo, intimately familiar with each other's machinations, collided violently. With little recourse available, Rau gave it one last go and dashed towards Provisor — who shrugged him by for a takedown that put a bow around his third Senior National title.
2. Adam Coon (130 kg, Cliff Keen WC) over Kim Min-Seok (KOR)
Setting:
World Championships semifinal (HUN)
Some may quarrel with Athlete of the Year Coon guaranteeing the first Senior medal in three years being relegated to second-best, but to do so would be nonsensical. While exciting, if not in its own way glorious, Coon's destruction of Kim also was not dramatic. He had just pinned three guys in a row and appeared primed to add Kim to his list of victims by the middle of the first period. On top of everything else, this moment has been celebrated ad nauseum, as well.
But yes, it was still magnificent enough to rocket towards the top of our list nonetheless.
Interesting conjecture to ruminate about is whether or not Kim had scouted Coon's antics prior to the semifinal, if only because he seemed prepared (at first) for the bodylock. It could also simply be that Kim, some six inches shorter than Coon and plenty of other heavyweights, has his own range of go-to's when dealing with tall(er) opposition. Early in the opening frame, Coon tried gobbling Kim up inside, and Kim responded by zipping an arm spin attempt that at first glance looked pretty close. Coon, of course, stayed clear of danger on the first try, and again on the second. After that, Kim was toast. Basically.
Midway through the first, Coon began to seize control with that large wrap-around over/under that in large part defined his tournament. Kim had no answer, he was constantly being walked backwards, and if he didn't switch up his approach, he might have been in danger of losing via multitude of step-outs. Coon's lock was that dominating.
By the second period, the fight was starting to leave Kim. You could hardly blame him. Coon resumed the hold and minded his adjustments with more detail, essentially readying up to deliver the death blow. And Kim, caught in the web with no escape, gestured for a throw. What else could he do?
Well, Coon knew what he was going to do. He swiftly reacted and bombed Kim to the tarp. And a second or two after that, guaranteed that the United States wouldn't be leaving Budapest empty-handed. Whatever Adam Coon accomplished throughout the rest of what should be an amazing career, this match will forever own a place on his highlight reel.
1. Andrew Berreyesa (82 kg, NYAC/FLWC) over Muhutdin Saricicek (TUR)
Setting:
Junior World Championships semifinal (SVK)
There are other matches on this list that offer incredible examples of heart and grit in the face of extraordinary circumstances. But none more so than Berreyesa's intense victory over Saricicek in the Junior World semifinal.
No other athlete on the Junior World Team had to grind the way Berreyesa did. Whether it was winning the Junior Nationals or Trials, or the manner in which he made the U23 Trials final, the Cornell student demonstrated an immense ability to dig deep this past season that served him well in what was perhaps the most important match of his career thus far.
One item that made an impression was Berreyesa's usage of a high lock around Saricicek's head and arm. This position, especially in the first period, caused the Turk to pause and disrupted his rhythm. Berreyesa had already shown he was going to out-pummel Saricicek if it came to that, so his application of this one hold and its relative effectiveness seemed to limit Saricicek's options on the feet. Of course, that didn't mean he was going to skate. A passivity knock rang in the first period, though Berreyesa earned a brief reprieve when the call was white paddled at the table.
That very same head-and-arm tie-up paid off for Berreyesa towards the waning stages of the first. Saricicek tried to counter out of the hold by going for a bodylock. As he attempted to throw, Berreyesa clutched down and landed on top — two points for the US that everyone knew were going to mean everything.
Just as vital to the outcome is what occurred right before the end of the period. Berreyesa was hit for passive, this time for real, giving Saricicek a chance from top. The trip to the World final in the minds of many was sealed right here. Turkey assumed position from top and was unable to exploit the perceived primary weakness of the Americans, as Berreyesa hardly budged while he defended his opponent's advances.
He was on the doorstep of giving the US its third finalist in consecutive years at the Junior Worlds — and he was also put down once more by the officials in the second period. The call provided Saricicek another point, but Berreyesa still held the lead on criteria. Although there would still be more wrestling left to accomplish, in the minds of many, this is when the trip to World final was effectively sealed. Saricicek had his second shot from top — and again, Berreyesa remained stationary.
Berreyesa never sat back. He still engaged, still tried bringing it to Saricicek without over-extending. The main thing you began to worry about was if there would be some outrageous call that popped up out of nowhere to ruin the party. A warning on Berreyesa for grabbing fingers underscored the fragile nature of his lead. But there would be no phantom call. Nor would there be a successful last-gasp on the part of Saricicek. Berreyesa, who months prior had survived a gauntlet of a weight class domestically just to secure the right to compete for a World medal, had achieved exactly that in his first try. Tough to top.
CLICK HERE TO DONATE TO THE USA GRECO-ROMAN PROGRAM
SUBSCRIBE TO THE FIVE POINT MOVE PODCAST
iTunes | Stitcher | Spreaker | Google Play Music | RSS
Notice
: Trying to get property 'term_id' of non-object in
/home/fivepointwp/webapps/fivepointwp/wp-content/themes/flex-mag/functions.php
on line
999