Tomorrow at Fort Bliss in El Paso, Texas is the Greco-Roman portion of the 2019 Armed Forces Championships. Army/WCAP, the owners of a 17-year winning streak, come locked and loaded with as formidable of a lineup as they've had in recent memory.
However, the All Marine Team isn't doing too badly themselves. Boasting four US National Team members and a handful of promising upstarts who keep piling on experience, the Marines would seem to be in legitimate position to either clip Army's string of titles, or at the very least, make things really, really interesting as the dual comes down to the wire.
The All Navy and All Air Force teams, respectively, are climbing an uphill battle. Both squads, by and large, do not have the ability to soak up enough training and competitive opportunities to challenge the two top teams at this event — although the Navy program is coming off of an extended stay at Northern Michigan leading up to Saturday's proceedings. It's not right, nor is it ideal. The Armed Forces is a special event. But you can't change reality. And the reality is that once again, the Armed Forces title is going to come down to whatever happens at the end of the Army and All Marine dual.


From a scoring standpoint, there isn't one match in this much-anticipated showdown that carries more weight than another. Optics-wise, it's a little different. Several bouts have the ability to make or break the result — or simply offer a high degree of entertainment value because they feature some of the more recognizable names in United States Greco-Roman competition.
Army/WCAP vs. Marines Key Match-Ups
55 kg: Max Nowry (Army/WCAP) vs. Jemone Carter (Marines)
Army's biggest strength is their murderer's row of lightweights, and Nowry coming out of the gate hot against Carter is exactly what they are banking on. But that might be easier said than done. The 2012 University World Champion and multi-time National Team member is recovered from two hip procedures and hasn't competed since the Grand Prix of Germany this past August. Meanwhile, and despite not winning the thing, Carter was a bolt of lightning at the Schultz. He has momentum. This is a deliciously intriguing match that still veers heavily in Nowry's favor, but that doesn't necessarily mean it will be the gimme everyone expects. Carter has to make his bones eventually and a strong showing against Nowry could provide a spark the Marines will certainly need in the early phases of the dual.
72 kg: Michael Hooker (Army/WCAP) vs. Ray Bunker (Marines)
Hooker still has the makings of a star and Bunker is one of the meanest athletes in the country. But let's dig deeper. Hooker is an intuitive, technical scorer whose overall wrestling ability is up there with any of the other top names in this event; Bunker is constantly improving from a technical aspect, but it's in the trenches where he really makes his money. Whether size will play a factor or not is a hypothetical, though Hooker will still appear noticeably larger even with a same-day cut (that includes a two-kilo allowance). Could that wind up as an x-factor? Who knows? When you look at the dynamics both athletes offer, this could be an exciting blend of solid technique and heated brawling. Definitely a highlight match-up if it comes to fruition, and one that will wield hefty implications pertaining to the team race.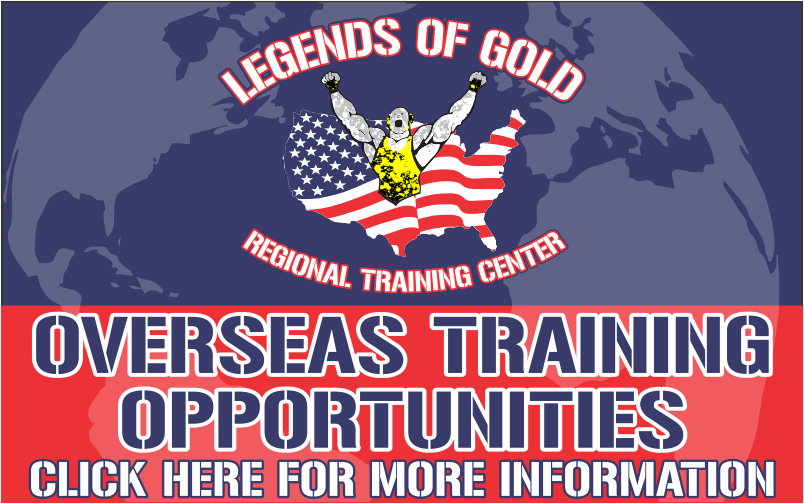 82 kg: Jon Anderson (Army/WCAP) vs. John Stefanowicz (Marines)
The bout listed below is widely seen as "the main event" Saturday, but hold the phone for a second. Anderson? Versus Stefanowicz? At Armed Forces? Amazing. There are three US athletes best-known for the fury they bring — these two monsters and Patrick Smith (Minnesota Storm), who will be competing in Hungary at the same time. They've met before, including at another Armed Forces (2014), a match Anderson ran away with. A lot has changed since then. Stefanowicz is now one of the best upper-weights in the US and a two-time National Team member. As for Anderson, he entered Schultz in less-than-stellar condition and still bludgeoned his way to the final (and nearly won). Too much going on here to ignore. Unless Anderson stays down at 82 for the rest of the season, this will be the only chance you have to watch them bang heads. Do. Not. Miss. It.
97 kg: Lucas Sheridan (Army/WCAP) vs. Daniel Miller (Marines)
In a best-case scenario for fans watching either in attendance or via live stream, the dual meet would come down to this match. Sheridan/Miller is a walking storyline all on its own. Imagine if all the chips were riding on the result? Miller, the US Open champ a year ago, has made consistent leaps in every facet of the sport and got the domestic-tournament-monkey off his back by not only winning said Open title, but also by pushing the action opposite phenom G'Angelo Hancock (97 kg, Sunkist, world no. 12) in their '18 Trial finals series. As for Sheridan, he was impressive enough at 85 kilos, but when he moved to 97 last year the perception around him changed along with the weight class. His fast-twitch responses and overall mobility are huge assets of his at the heavier weight. So this is serious business. Both are considered legit candidates to challenge Hancock down the line, but what unfolds between them this weekend is no less important, and hopefully they both realize that.
2019 Armed Forces Championships
Fort Bliss (TX) — February 23rd

FREE stream on Trackwrestling.
*Central Time
Session 1: 11:00am
Session 2: 1:00pm
Session 3: 3:00pm
CLICK HERE TO DONATE TO THE USA GRECO-ROMAN PROGRAM
Listen to "5PM21: Paul Tellgren, Ellis Coleman and Alec Ortiz stop by the Five Point Move Podcast" on Spreaker.
SUBSCRIBE TO THE FIVE POINT MOVE PODCAST
iTunes | Stitcher | Spreaker | Google Play Music | RSS
Notice
: Trying to get property 'term_id' of non-object in
/home/fivepointwp/webapps/fivepointwp/wp-content/themes/flex-mag/functions.php
on line
999