As has been reported nearly ad nauseum, this Saturday offers the 2019 Arvo Haavisto Cup from Ilmajoki, Finland. It will be the final international event of the calendar year for United States Greco-Roman athletes.
The Haavisto Cup is also the last tournament on the schedule prior to the US Nationals/Olympic Trials Qualifier, set for December 21-22 in Fort Worth, Texas. All eight Americans who are competing on Saturday have yet to qualify for the Olympic Trials in April and will need to place in the top-five at the Nationals to do so. And if it doesn't get done in Fort Worth, there is always the "Last Chance" Trials Qualifier in March.
Matters pertaining to Fort Worth are a big part of the reason why the Seniors went overseas in the first place.


Seven of the eight US wrestlers in Finland began their time across the ocean three weeks ago. First it was the training camp in Georgia; when that camp concluded the next stop was Sweden and last weekend's Haparanda Cup, which saw Nolan Baker (67 kg, USOPTC) earn bronze. The group used this past week for some more joint training opportunities in effort to prepare further for both Saturday's tournament as well as for the aforementioned Nationals (which arrive two weeks from today).
The Particulars
Like the Haparanda Cup, Haavisto includes a two-kilogram allowance — but only eight of ten weight categories will be contested, as no entrants are available at 55 and 63 kilos, the two lightest non-Olympic weights.
According to the entry list, there are plenty of holdovers from Haparanda, a common occurrence annually given the events' regional proximity to one another as well as spots on the calendar. However, there are a few notable athletes signed up for Haavisto who were not at Haparanda — such as 2019 World silver Alex Kessidis (SWE, world no. 6). Kessidis, a winner at Haavisto in '15, is listed at 82 kilos for this tournament, not his customary 77. Joining him is fellow Swedish stud and '19 European Championships bronze Zakarias Berg (87 kg), who was an Olympian in '16 and figures to be in the mix again for Tokyo.
97 kilograms is not a well-populated bracket, though it does carry some star power in the form of '17 European Championships gold Felix Baldauf (NOR) and '18 Junior/'19 U23 World Champion Arvi Savolainen (FIN). Savolainen last defeated Baldauf at the Nordic Championships in May.
Incidentally, Baldauf is one of four athletes who won gold last weekend and will be competing at Haavisto:
Mikko Peltokangas (72 kg, FIN)
Ruslan Isakov (77 kg, RUS)
Felix Baldauf (97 kg, NOR)
Alin Alexuc-Ciurariu (130 kg, ROU, world no. 11)
Returning Haavisto Cup Medalists
While several have earned other (or more) Haavisto medals throughout their respective careers, here's a list of everyone who made the podium in '18 and is registered for Saturday.
Jusso Latvala (60 kg, FIN, silver)
Daniel Bobillo (60 kg, ESP, bronze)
Pål-Erik Gundersen (67 kg, NOR, bronze)
Ott Saar (67 kg, EST, bronze)
Akseli Yli-Hannuksela (72 kg, FIN, gold)
Niko Erkkola (77 kg, FIN, bronze)
Toni Metsomäki (87 kg, FIN, gold)
Aleksandar Stjepanetic (87 kg, SWE, bronze)
Arvi Savolainen (97 kg, FIN, gold)
Tuomas Lahti (130 kg, FIN, gold)
Streaming Info
The 2019 Haavisto Cup begins at 11:00am local time (4:00am EST) from Ilmajoki, Finland. Links for each mat are below. 5PM will have ongoing updates and post-session recaps to look forward to, as well.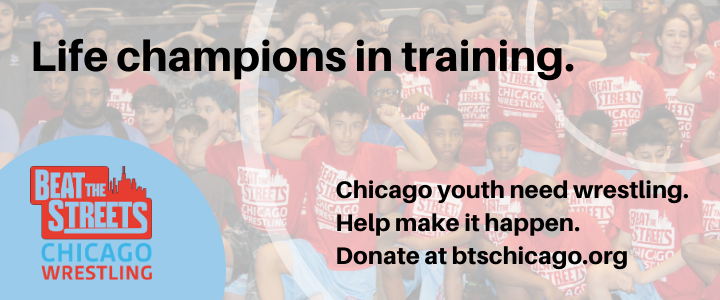 2019 Haavisto Cup Entries
Team USA
67 KG
Nolan Baker (Unattached/USOPTC) 2018 U23 World Team
Morgan Flaharty (NYAC)
72 KG
Chris Rodgers (Unattached/USOPTC)
Nick Tarpley (NYAC)
77 KG
Corey Hope (NYAC)
Alex Mossing (Air Force) 2017 U23 World Team
Brandon Mueller (Air Force) 2017 Military World Team
97 KG
Diante Cooper (Air Force)
The Rest
60 kg
Razvan Arnaut (ROU)
Dinislam Bammatov (RUS) 2019 Haparanda Cup silver
Daniel Bobillo (ESP) 2018 Haavisto Cup bronze
Aser Ebro (ESP)
Ardit Fazljija (SWE)
Andy Juan (ESP)
Juuso Latvala (FIN) 2019 Nordic Championships gold, multi-time Haavisto Cup medalist
Lauri Karjalainen (FIN)
Mattias Poutanen (FIN)
67 kg
Denis Bolunov (EST)
Pål-Erik Gundersen (NOR) Multi-time Nordic Championships medalist
André Jönsson (SWE)
Konstantinas Kesanidi (LTU)
Gytis Kulevicius (LTU)
Ibragim Labazanov (RUS) 2016 Olympian, '07 Junior World silver, '18 Russian National runner-up
Tomi Loukola (FIN)
Elmer Mattila (FIN)
Mihai Mihut (ROU) 2018 U23 World bronze
Ott Saar (EST)
Radion Samatov (RUS) 2018 Russian National bronze, two-time Haparanda Cup gold
Marcos Sánchez-Silva (ESP)
Emil Ziganshin (RUS) 2019 Haparanda Cup silver
72 kg
Elias Andersson (SWE)
Tomi Eronen (FIN)
Titas Kersevicius (LTU)
Edvin Kin (EST)
Joni Komppa (FIN)
Mikko Peltokangas (FIN) 2019 Herman Kare gold, multi-time Nordic Championships medalist
Erik Persson (SWE)
Iiro Piippo (FIN)
Didrik Silverin (SWE)
Kristupas Sleiva (LTU)
Leevi Ukkola (FIN)
Akseli Yli-Hannuksela (FIN) 2018 Haavisto Cup gold
77 kg
Lukas Ahlgren (SWE)
Niko Erkkola (FIN) 2017 Herman Kare gold, '17 Nordic Championships silver
Juan Angel Escobar (MEX) Two-time Pan Am Games silver, multi-time Pan Am Championships medalist
Paulius Galkinas (LTU) Three-time Herman Kare bronze
Tero Halmesmäki (FIN) 2018 Military World bronze
Ruslan Isakov (RUS) Two-time Haparanda Cup gold, multi-time Haparanda Cup medalist
Ranet Kaljola (EST)
Petteri Kukkola (FIN)
Matias Lipasti (FIN) 2014 Cadet World Champion, '18 Nordic Championships gold
Arminas Lygnugaris (LTU)
Mikko Lyttinen (FIN)
Anton Olsson (SWE)
Albin Olofsson (SWE)
Georgios Prevolarakis (GRE)
Tanel Poerk (EST)
Roni Purolainen (FIN) 2018 Haparanda Cup bronze
Sakke Purolainen (FIN) 2018 Haparanda Cup silver
82 kg
Jarno Ålander (FIN)
Alex Kessidis (SWE) 2019 World silver, two-time Nordic Championships gold
Otto Ketonen (FIN)
Bogdan Kourinnoi (SWE) 2019 Nordic Championships gold, '19 Thor Masters bronze
Raoul Aho Leitham (EST)
George-Vlad Mariea (ROU) 2016 Junior World silver
Nicolae Popa (ROU)
Markus Sihtola (FIN)
Nikolaos Varkas (GRE)
Einari Ukkola (FIN)
Enrique Vilaplana (ESP)
87 kg
Zakarias Berg (SWE) 2012 Cadet World bronze, '18 European Championships bronze, '17 European Championships gold
Daniel Bogdanov (RUS) 2018 Herman Kare silver, '19 Herman Kare bronze
Antti Haanpää (FIN)
Erik Int (EST)
Oskar Johansson (SWE) 2018 Nordic Championships bronze
Arttu-Petteri Klami (FIN)
Riku Liikkanen (FIN)
Jacob Logård (SWE)
Julius Matuzevicius (LTU) 2016 Haavisto Cup gold, two-time Haavisto Cup medalist
Toni Metsomäki (FIN) 2017 U23 World bronze, '18 Haavisto Cup gold
Juho Pahikainen (FIN)
Vili Ropponen (FIN)
Aleksandar Stjepanetic (SWE) 2018 Haavisto Cup bronze
Andreas Vaelis (EST)
97 kg
Felix Baldauf (NOR) 2014 Junior World bronze, '17 European Championships gold, '19 European Games bronze, two-time Thor Masters gold
Pedro J. García (ESP)
Leon Kessidis (GRE) 2016 Haavisto Cup silver, '19 Pytlasinski Memorial silver
Spyros Kountouratzis (GRE)
Arvi Savolainen (FIN) 2018 Junior World Champion, '19 U23 World Champion
130 kg
Alin Alexuc-Ciurariu (ROU) Two-time Olympian, 2019 European Championships bronze
Leonard Berei (ROU) Two-time Junior European Championships bronze
Juan Heredia (ESP)
Tuomas Lahti (FIN) Two-time Haavisto Cup gold, 2015 U23 European Championships silver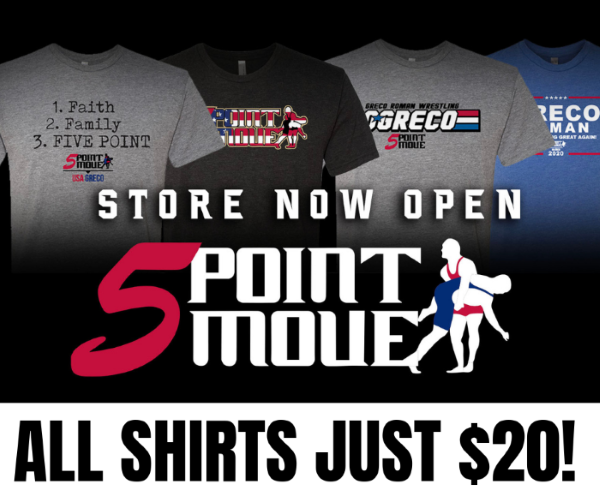 Listen to "5PM31: Happy Thanksgiving with Dennis Hall" on Spreaker.
SUBSCRIBE TO THE FIVE POINT MOVE PODCAST
iTunes | Stitcher | Spreaker | Google Play Music | RSS
Notice
: Trying to get property 'term_id' of non-object in
/home/fivepointwp/webapps/fivepointwp/wp-content/themes/flex-mag/functions.php
on line
999