On the heels of G'Angelo Hancock's (97 kg, Sunkist, world no. 12) big win yesterday at the 2019 Hungarian Grand Prix, Team USA strolled back into the lion's den this morning with seven more top athletes capable of adding to the medal count.
That did not happen.
But what did occur was no less encouraging in the grand scheme of things. Every American who took the mat today operated against high quality opposition, and for the most part, acquitted themselves well. Important to acknowledge given the current phase of the season, and with so much more still to look forward to.
Day 2 of the 2019 Hungarian GP began at 10:00am in Gyor, Hungary (4:00am EST) and streamed live in the US on FLOWrestling.


All seven athletes entering action today have been previous US World Team members, beginning at 60 kilograms with Dalton Roberts (NYAC/OTS).
Roberts went 0-1 at the Grand Prix Zagreb Open two weeks ago, but with a heavy-duty training camp under his belt, he experienced little difficulty getting off on the right foot Sunday. Facing Helary Maegisalu (EST) in his first bout, Roberts required a little time to find his groove. He chipped inside, but so did Maegisalu, and it was the Estonian who was awarded the first passive/par terre chance. Roberts defended from bottom and they were back up. Then coming off on an exchange, Roberts bullied the Estonian off the line for a step-out and held a 1-1 criteria lead entering the second.
That's when he really got to work.
Another point went his way early in the frame — and then following a brief time-out for blood — it was Maegisalu's turn to assume par terre bottom. Roberts locked and rotated a nasty gutwrench to jump up 4-1, the bout now seemingly in his back pocket. Another takedown almost entered the equation; Roberts had gotten behind Maegisalu but there was enough space for a non-call. It didn't matter. Because when they restarted, Roberts flicked an arm throw for two that widened his advantage to 6-1, which represented the final score.
His quarterfinal opponent, China's U23 World Teamer in 2017 Di Hu, is a fast-rising prospect in his own right. Still, Roberts hit the ground running in this one, coming away with an early two points, force-feeding Hu all the physicality he could ever want. Hu, in all fairness, was a willing dance partner, a more-than-suitable match-up for Roberts' style. A headlock attempt from China was stuffed by Roberts, an interesting little sequence that would escort the pair into the break.
The second period offered even more chaos. Hu had received two from a headlock; Roberts re-countered with his own headlock of sorts and Hu was planted. A fall was offered. China immediately challenged, (apparently) claiming legs were involved. They won the challenge and the bout was restarted. Roberts seemed unphased. Part of his makeup. But Hu had new life and took advantage of it, scoring four off of a bodylock before collecting two more from a gut. With under a minute to go, Roberts unhooked the kitchen sink and threw it at his opponent. Unfortunately for he and the US, nothing landed. Hu walked away the winner of a 10-4 decision that sent Roberts into the repechage waiting game.
Hu was routed by 2017 World bronze medalist Kim Seung-Hak (KOR) in the semifinal, halting Roberts from contending for a bronze medal.
"Tough day," Roberts offered afterwards. "I felt great in the first match and that mentality carried into the second match until the call came back (or non-call related to Hu being pinned — Ed.). Coaches always preach to wrestle like you're losing. I thought I did that prior to today, but apparently not. I've got some work to do, but there were some solid takeaways from this."
Perkins with a statement; Robby Is Back
If there was one thing on RaVaughn Perkins' (77 kg, NYAC) mind Sunday morning, it was to send a message that even if 77 won't be his weight class in 2019, he's still going to make sure everyone knows that next year he will represent an imminent threat.
Maybe he didn't make the podium today. But as for his message? That came across pretty clear.
His first adversary was a good one — 2016 World bronze Ilie Cocojari (ROU). It was a grinding affair, but Perkins emerged with a 3-1 victory. Next time out offered the kind of bout that is always compelling, but not what you want to see at an overseas tournament: two USA guys going head-to-head. But when it's another chapter in the saga of Perkins vs. Patrick Smith (Minnesota Storm), you're inclined to make an exception.
The history between the two, oft discussed and with much detail around these parts over the past three years, is substantial. In the interest of recent relevant results, Perkins tech'ed Smith last year at the Open at 72 kilos, and last month at the Dave Schultz Memorial, Smith returned the favor by tech'ing Perkins in the semifinal.
Their latest offering was eerily similar to 2018's National final. Perkins got on a run and hammered out an 8-0 tech at Smith's expense. Fratricide. Again, not what the US program necessarily wants to watch unfold in a foreign tournament, particularly in a round-of-16, but it was almost all made up for thanks to what went down in Perkins' quarterfinal match.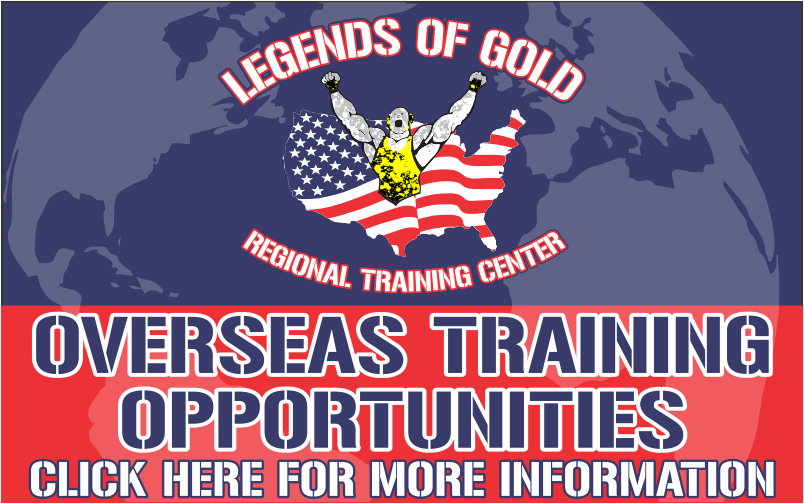 This was it. Or rather, he was it, "he" meaning Kim Hyeon-Woo (KOR, world no. 3), the 2012 Olympic champ, 2013 World champ, multi-time medalist, and who at age 30, might be even better than ever. Perkins actually had a crack at Kim in 2017 at the Dave Schultz. They tussled in the final of that one with Kim sailing to a tech win. Perkins, admittedly, carries a lot of respect for Kim. But it has also been a match he's wanted to do over again, and today he got his chance.
Their energy together was discernibly tense. Perkins minded position well and looked to pummel through some of Kim's more eccentric movements and tie-ups. The pace wasn't enormous, but high enough to tell there was a lot going on, even for the casual observer. Kim received the first passivity knock, a somewhat surprising twist. Perkins attempted a turn but came up short of a follow-up score. On the feet, it was a sight to behold. Kim had his charges and Perkins threatened enough to keep things honest. That he walked back to the corner at the break up 1-0 spoke a lot to the chess match this had no choice but to become.
Kim got his opportunity from top in the second period, instantly assuming a criteria lead. If Perkins were to pull this one out, defending from par terre was a must. And he did that. Kim locked, adjusted, stepped, but could not turn Perkins for points. Back standing, and Perkins resumed chipping. He had urged inside, and Kim went to cut the angle. This led to a scramble, and subsequently, a Kim takedown. The US issued a challenge and came up empty, giving Kim another point and a 4-1 lead. Perkins still made a fight out of it, doing what he could to pry an opening or create an off-balance. Kim held firm, however, and advanced to the semifinal.
In a contentious, practically "no-scoring" battle, 2017 World Champion Viktor Nemes (SRB, world no. 4) outlasted Kim via criteria 1-1. Kim's loss in the semifinal eliminated Perkins from potentially bouncing back for bronze.
"I felt really good against Cocojari," Perkins said once back at the team hotel. "I went kind of slow but everything seemed to click. I was getting to my ties, didn't look passive, and I was feeling good. I didn't let up, I couldn't let up. Some US guys, once they got up on points, they seemed to relax. I didn't. I still needed to move and create more attempts."
When it came to Smith, Perkins wasn't as enthusiastic about the matchup given the environment. But that isn't to say he failed to derive a sense of significance from the result.
"It's more of a back-and-forth thing between us right now," Perkins explained. "Today, I felt strong, but I am also trying to seperate myself and I feel like I did that. Pat is a great wrestler, it's not to take anything away from him. But I got to my ties early, and scored early. From there, I stayed in position and then capitalized when I needed to."
Whatever confidence Perkins found after his first match with Kim in 2017 was present today, and it showed. The way the Olympic Training Center athlete looks at it, he took Kim's best shot and feels that he's right there when it comes to summiting the mountain once and for all.
"We talked about this already, I wanted to come in with a statement," asserted Perkins. "This isn't my original weight but I didn't come into this match thinking it was preparation for 2020. I wanted to win this match, I wanted to win right now. I wasn't looking at it as if it was for 2020 or just for fun. He wasn't here just to be here, he was trying to win. And I felt good, I felt I could've got it. But it went his way this morning. I'll get him one day, just not today."
From a health standpoint, 2016 Olympian Robby Smith (130 kg, NYAC/Chicago RTC) couldn't have looked better. In his first tournament since the 2018 World Team Trials, Smith eagerly made contact with Muminjon Abdullaev (UZB) and flashed inside with a flurry of pummeling as the opening period got underway. Abdullaev didn't offer up the same degree of chutzpah, but that didn't mean the officials saw it the same way, since it was he who received the first passive point. From bottom, Smith defended well and back up they were. The American busied himself once more in the tie-ups, trying to maintain position for a potential opportunity. Nothing came of it, and he went into the break down 1-0.
Abdullaev was fading just a little bit. Not enough to make himself completely vulnerable to attacks, but enough to get dinged for passive. Smith lassoed for his own turn from top but wound up denied. It wasn't a blitzing race to the finish — Abdullaev hung in there is the best way to say it. Nevertheless, Smith stayed upright the rest of the way to collect the round-of-16 criteria victory.
The quarterfinal round saw Smith partner up with well-traveled Marko Koscevic (CRO). A heated tempo for Smith seemed to get things rolling in his direction as he made several attempts early on, flashing arm drags and misdirections. Even still, Koscevic got the first passive/par terre and proceeded to try for a gut. Smith stymied the attempt three times and tried to step over, but was still called for exposure, giving Koscevic two more points. Back standing and Smith was moving, trying to reel Koscevic into his clutches. The Croatian responded by unfurling an arm throw that initially looked to be of the two-point variety, but was judged as a four-pointer. That put Smith into a 7-1 hole entering the second period he would not be able to overcome.
Koscevic fell to two-time World Champion Heiki Nabi (EST) in the semifinal, erasing Smith's chance to battle back for bronze.
"The tournament didn't end up how I wanted, and with this draw I think I could have made the final," Smith said later. "I wanted to wrestle Nabi or (Sabah) Shariati from Azerbaijan. I wanted to avenge the loss from the Olympics that left a bad taste. It wasn't the outcome I wanted, I didn't make the top of the podium or get a medal around my neck. But, I am taking positives from this tour. I wrestled each practice at camp, we topped out with 15 heavyweights there, which was wonderful. So this trip wasn't just about the result, I also learned a lot about myself these past two weeks. My body feels amazing at 32 and I'm excited about the future."
Bey & the two 87's
Kamal Bey (77 kg, Sunkist, world no. 7) was back to his old tricks in the qualification round, thumping and throwing Leos Drmola (SVK) en-route to a snappy 11-0 tech. The next match offered a step up in competition, 2016 World bronze Laszlo Szabo (HUN). Bey brandished a noticeable advantage in terms of quickness and did a standout job of keeping Szabo in check through most of the contest, but there weren't as many openings to jumpstart his offensive attacks. Szabo collected his points basically in one fell swoop, and that was the difference in the match. Bey employed a great gameplan, he just couldn't quite crack all the way though, falling 4-2 to the tough Hungarian.
Szabo was ousted by Nemes in the next round, thus eliminating Bey from re-entrance into the tournament via repechage.
Ben Provisor (NYAC/NLWC) and Patrick Martinez (NYAC), who together comprised both halves of the '18 World Team Trials final at 87 kilograms, had their respective work cut out for them this morning. Provisor put forth an entertaining scrap opposite 2016 University World champ Erik Szilvassy (HUN), but fell 7-5. As for Martinez, he had 2018 World bronze medalist Robert Kobliashvili (GEO, world no. 4). A grinder it was, with Martinez owning several aspects of the pummel but unable to convert into actionable points. Kobliashvili took advantage of one glimmer of an opportunity to yield a turn, but that was pretty much it in this 3-1 decision.
Lindland's Perspective
Following the tournament, United States Greco-Roman National Team head coach Matt Lindland was in-between when it came to his view of the overall team result. On one hand, he was encouraged by a lot of what he saw and feels as though the general purpose of the tour was realized. On the other, Lindland can't help but recognize that there were moments to be had today by several US athletes that didn't materialize, which is something he expresses confidence in correcting prior to the Worlds later on this year in Kazakhstan.
"We came to the Ranking Series events because outside of the World Championships, these are the toughest events you can find," acknowledged Lindland. "We wanted to test ourselves and see where we're at, and participated in an excellent training camp with over 20 nations.
"Our guys today were in a lot of matches and we won a lot of first-round bouts, but we also dropped some first-round matches that we let slip away with tactical mistakes. It should seem fairly obvious, but our goal today was to get some first-round wins and we are certainly capable of getting more than what we did. We did have a good first round but it didn't go as well as we would have hoped. We lost a couple of tough, close matches — but we also beat some very tough opponents along the way.
"The program is heading in the right direction and we're making progress. We are nowhere near where we are going to be come time for the World Championships in Astana. Things are getting rolling and we have a lot of areas we can improve on still. But we're making a lot of progress, for sure.
"But — being close isn't what we want to do. We want to start beating the best guys in the world on a consistent basis, guys who have earned World and Olympic medals. We need to put in more reps, put in more time. That's what happens when you chase guys down. You seek them out in competition, you seek them out in training, and you get in more reps. You get in more time on the mat. You focus on your diet, rest, nutrition, strength training, and you keep building and building and building until you catch these guys. Then you can start beating them, and beating them on a consistent basis."
2019 Hungarian Grand Prix
February 23rd-24th — Gyor, Hungary
TEAM USA RESULTS
60 kg
Dalton Roberts (NYAC/OTS)
WON Helary Maegisalu (EST) 6-1
LOSS Di Hu (CHN) 10-4
77 kg
RaVaughn Perkins (NYAC)
WON Ilie Cocojari (ROU) 3-1
WON Patrick Smith (Minnesota Storm) 8-0, TF
LOSS Kim Hyeon-Woo (KOR) 4-1
Kamal Bey (Sunkist)
WON Leos Drmola (SVK) 11-0, TF
LOSS Laszlo Szabo (HUN) 4-2
Patrick Smith (Minnesota Storm)
LOSS RaVaughn Perkins (Sunkist) 8-0, TF
87 kg
Patrick Martinez (NYAC)
LOSS Robert Kobliashvili (GEO) 3-1
Ben Provisor (NYAC/NLWC)
LOSS Erik Szilvassy (HUN) 7-5
130 kg
Robby Smith (NYAC/Chicago RTC)
WON Muminjon Abdullaev (UZB) 1-1 (criteria)
LOSS Marko Koscevic (CRO) 7-1
CLICK HERE TO DONATE TO THE USA GRECO-ROMAN PROGRAM
Listen to "5PM21: Paul Tellgren, Ellis Coleman and Alec Ortiz stop by the Five Point Move Podcast" on Spreaker.
SUBSCRIBE TO THE FIVE POINT MOVE PODCAST
iTunes | Stitcher | Spreaker | Google Play Music | RSS
Notice
: Trying to get property 'term_id' of non-object in
/home/fivepointwp/webapps/fivepointwp/wp-content/themes/flex-mag/functions.php
on line
999