Army's much-talked-about winning streak will stretch into a 19th season.
In the dual meet to decide the team victor at the 2019 Armed Forces Championships, Army won five of the first six bouts against the Marines, with all five including bonus points. It would eventually result in a lead that was too much for the Marines to overcome, although both sides had their moments today.
The dual began at 3:00pm at Fort Bliss, Texas (4:00pm EST) and aired live in the US on Trackwrestling.
Multi-time National Team member Max Nowry (Army/WCAP) looked crisp and healthy in his first action since the summer. After using an arm throw attempt to get behind Jemone Carter (Marines), Nowry transitioned first to a trap-arm gut, and then when Carter's arm became freed, Nowry adjusted his lock and proceeded to quickly roll to an 8-0 tech win.
Ildar Hafizov (60 kg, Army/WCAP) also benefited from an arm throw attempt. Operating against German Diaz (Marines), Hafizov levered the arm, snared Diaz's head, and held on for a surprising fall.
In what was one of Saturday's most anticipated match-ups, Hayden Tuma (Army/WCAP) took on surging Marine Xavier Johnson at 63 kilos. A prolonged, exciting battle this was not. That's because Tuma pounced on the first available opening, a takedown that was perilously close to being ruled a slip. But it didn't matter, as the Army athlete simply kept wrestling through and picked up a pair of exposures before closing it out for good just over a minute into the contest.


Like Nowry, 2012 Olympian Ellis Coleman (67 kg, Army/WCAP) was also returning to competition following an injury. An arthroscopic knee surgery resulted in Coleman not having the chance to get in a tournament dating back to October's Budapest Worlds. He looked fine on Saturday, however. His opponent, 2012 University World bronze Jamel Johnson (Marines), has enjoyed one strong showing after another over the past year, and most recently won the Dave Schultz Memorial. Unfortunately for Johnson, par terre is where this match would ultimately slip through his grasp.
Coleman was awarded the first passivity. He then went elbow-to-elbow on his gut — and even though each rotation was contested — Johnson just could not fend off the turns, giving Coleman a 9-0 tech win. After the bout, Coleman grabbed at his lower leg and sat down on the mat to be worked on by the training staff. No word as of yet if it is a cause for concern.
Three Marines Have Their Say
Coleman's victory over Johnson gave way to a bout many were looking forward to, a down-in-weight Michael Hooker (72 kg, Army/WCAP) versus Ray Bunker (Marines). Hooker took advantage of the first passive chance by rolling Bunker over for two. The action hit a bit of a lull in the second period with Bunker still facing the same three-point deficit. Eventually, it was Hooker's turn to be knocked for passive. From top, Bunker didn't waste any time, immediately going to a reverse lock. He didn't hoist and lift, but he did waffle Hooker over for a pair of points, and thus took a criteria lead he'd hold onto for the remainder of the match.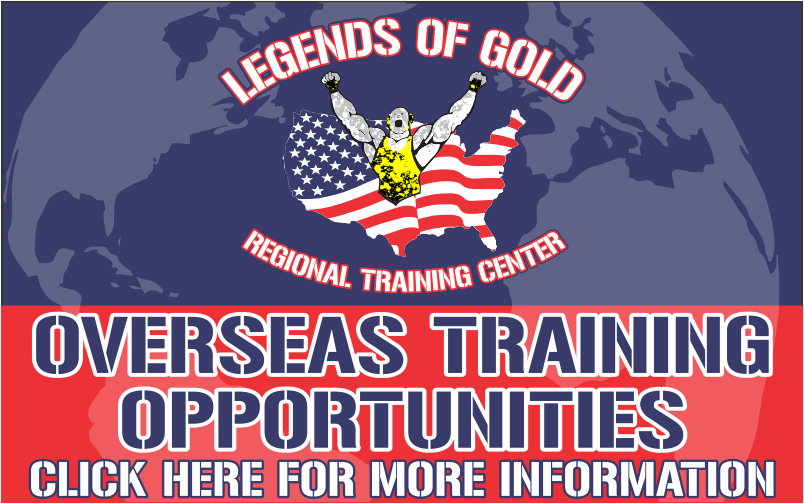 John Stefanowicz (82 kg, Marines) and Jon Anderson (Army/WCAP) didn't disappoint in their showdown. They went at each other hard from whistle to whistle, with Stefanowicz holding an early edge. Position was a key factor in the second period. Although relentless, Anderson found himself too close to the edge on a couple of occasions, leading to step-out points that Stefanowicz would use to come away with a 4-1 decision.
Daniel Miller (97 kg, Marines) and fellow National Team member Lucas Sheridan (Army/WCAP) both delivered a hard-fought match, that like many of the bouts today, wound up being decided in the first period. An early Sheridan headlock attempt saw Miller counter for a takedown, but the CYC product managed to defend well from par terre. In the second period, Miller was hit for passive, which was Sheridan's best chance to claim the lead, though Miller stayed pasted to the mat, coming away the winner of a 2-1 decision.
Toby Puts a Bow On It
Although the dual was over in the points race, 2011 Junior World bronze Toby Erickson (130 kg, Army/WCAP) still closed the show on a high note. Doing business with Trent Osnes (Marines), Erickson seized on a front headlock, spun behind, and quickly rolled to an 8-0 tech.
2019 Armed Forces Championships
All Army — 32 All Marines — 10
55 kg: Max Nowry (Army) def. Jemone Carter (Marines) 8-0, TF
60 kg: Ildar Hafizov (Army) def. German Diaz (Marines) via fall
63 kg: Hayden Tuma (Army) def. Xavier Johnson (Marines) 8-0, TF
67 kg: KG Ellis Coleman (Army) def. Jamel Johnson (Marines) 9-0, TF
72 kg: KG Raymond Bunker (Marines) def. Michael Hooker (Army) 3-3 (criteria)
77 kg: Vladyslav Dombrovskiy (Army) def. Peyton Walsh (Marines) 17-7, TF
82 kg: John Stefanowicz (Marines) def. Jon Anderson (Army) 4-1
87 kg: James Souza (Army) def. Vaughn Monreal Berner (Marines) 10-0, TF
97 kg: Daniel Miller (Marines) def. Lucas Sheridan (Army) 2-1
130 kg: Toby Erickson (Army) def. Trent Osnes (Marines) 8-0, TF
CLICK HERE TO DONATE TO THE USA GRECO-ROMAN PROGRAM
Listen to "5PM21: Paul Tellgren, Ellis Coleman and Alec Ortiz stop by the Five Point Move Podcast" on Spreaker.
SUBSCRIBE TO THE FIVE POINT MOVE PODCAST
iTunes | Stitcher | Spreaker | Google Play Music | RSS
Notice
: Trying to get property 'term_id' of non-object in
/home/fivepointwp/webapps/fivepointwp/wp-content/themes/flex-mag/functions.php
on line
999