The dawn of a New Year means another series of Watchlists is upon us, as we aim to present a collection of US Senior Greco-Roman athletes at each weight class who require a closer look. More than anything, each Watchlist is intended to serve as a point of reference for later on, especially leading up to the US Open and Final X.
These are not predictions, but rather, breadcrumbs to follow. There are plenty of athletes expected to take steps up the ladder throughout the year, and you need to know who they are in advance.
To crack open 2018, our Watchlist series was broken down by teams/clubs. While initially thought of as a solid idea, its roll-out wound up providing more confusion than it did excitement. No one wants that, right? This time around, we're back to the tried-and-true weight class format in effort to better streamline the material's absorption.
2019 USA Greco-Roman Watchlist: 55-67 KG
55 kg
55 is the least developed of the four non-Olympic weight classes, which everyone knew was going to be the case entering last season. It is actually kind of a problem. Why? Because 55 was just starting to fill out by the time the Trials rolled around. If given time to mature and welcome in more participation, an influx of athletes would pop out of the woodwork to mesh with the leveled-up age-groupers, and then we'd really be onto something. But with the Olympic Year now hurriedly cascading into view, this weight class will be temporarily depleted and forced to start over at square 1. Whoever assumes control of this weight for the '19 Worlds will hopefully make it count for something.
Max Nowry (Army/WCAP)
Currently on the mend following hip surgery(ies), Nowry should be back at full strength towards the end of the winter. The US Open champ in '18 following a defeat of Sam Hazewinkel (Sunkist) in the finals, Nowry entered the Trials final series as the odds-on favorite. Of course, Hazewinkel turned back the hands of time, flashed some arm throws, and that's all she wrote. Though it ended in frustration, Nowry's season was actually very strong. A silver at both the Schultz and Pan Ams provided sufficient evidence that this is where he should be. Due to the bitter taste in his mouth following Tulsa — and the knowledge that he'll be moving up a year from now — it would be foolish to expect anything other than an exceptionally-motivated Nowry come April.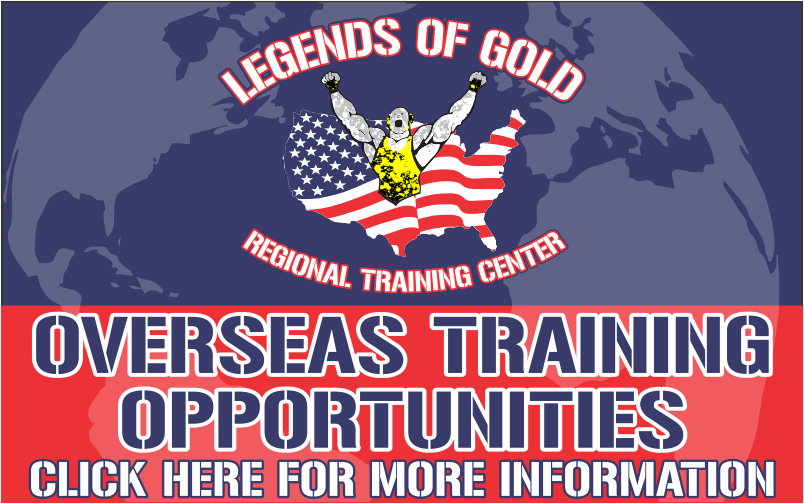 Dalton Duffield (NMU/OTS)
Duffield's sample size as a true Senior is very small. One tournament, that's it, the World Team Trials. We saw more than that, to be fair, certainly enough to be convinced his severe talent as an age-grouper will follow him to the big leagues. The U23 Trials, which was his first Greco tournament in two years and where he finished off Jabari Moody (NYAC) in the finals, definitely opened some eyes. Now that he is at NMU and Greco-Roman is all he's focused on, Duffield profiles as a future star. Whether that star begins shining in '19 or not, is unknown. A keeper if there ever was one.
Britain Longmire (NV)
Dismissed. Shrugged off as a mere body to be thrown. A name on the "pay no mind" list. That was Longmire at the US Open, and he was given the dubious distinction of standing in as Hazewinkel's first Greco opponent in roundabout four years. However, after his encounter with Haze, Longmire won his next two matches, fell to Randon Miranda (60 kg, NYAC/OTS), and then defeated Moody for the second time on the day. At the World Team Trials two months later, the Nevadan tech'ed Moody, was ousted by Hazewinkel, and advanced to the true third bout where he lost to Duffield. What you saw in-between was a dude who can really wrestle and knows when to pour it on. IF Longmire has workable training partners, he might wind up a killer.
Jabari Moody (NYAC)
If you're not giving Moody a lot of love yet, you better start. On the surface, this young gun's style is everything that is right with Greco-Roman wrestling. He is aggressive, he is always employing motion, he is attempting moves that include a high risk quotient. Beneath the surface, Moody is raw, unpolished, and badly in need of a trip or two overseas. And yet he was still a National finalist despite his relative newbie-ness. The Senior Trials didn't end on a high note for Moody, but that wasn't exactly surprising. Give him some time — 55 or 60, it doesn't matter. You're looking at one fast-moving athlete on the rise.


Sean Sesnan (WBC)
There was a lot of anticipation surrounding William Baptist College's inaugural season of competition, and Sesnan played a vital role in helping the upstart program find its footing. Sesnan was constantly visible, with the only domestic competition he missed out on being last fall's Schultz. A lack of experience did him in most of the time. Again, to be expected. But Sesnan started coming on later in the season and pocketed a nice win over Moody in the Senior Trials, this after Moody had tech'ed him in Akron. Most recently, Sesnan was a part of the US tour of Sweden where he trained for a couple of weeks and picked up a silver from the Klippan Cup. Year 1 showed a representative effort, Year 2 should see actual contention.
60 kg
Consistency is the name of the game in a weight class featuring a combined five Senior World Teams, ten age-group World Teams, and an Olympic appearance. 60 kilograms' biggest issue is that it's a little top-heavy — which is not a bad thing if the elite are all pushing each other, and you for sure have that here.
Dalton Roberts (NYAC/OTS)
Roberts' ascension to #1 caught many off-guard, not for any other reason than because it happened so quickly. Originally, he was pegged to be ready for the limelight in either 2020 or after the conclusion of the quad altogether. So much for that. Roberts exploded last season, with his only two domestic defeats coming at the hands of his teammate Miranda (and Match 1 of the Trials final against Ildar Hafizov). Opponents find it very difficult to deal with Roberts' pressure, as well as his refusal to tire out like a normal person. This is an athlete who simply has no qualms with running that motor to its limit. It's a daunting proposition. Now that he's tacking on some strength — and knows what it's like to lace 'em up for a Senior World event, it would appear Roberts is in the driver's seat. A heavy slate of activity coming this winter will act as barometer for where he's at post-Budapest.
Ildar Hafizov (Army/WCAP)
The best Greco-Roman technician in the country, by a comfortable margin. Everything Hafizov successfully executes is textbook, if not downright beautiful. A multi-time World Teamer and Olympian (2008) before he ever moved to the US, the native Uzbeki is beholden to a classical feel and approach that on its own makes him a constant threat. He knows all of the tricks of the trade, has competed in every big event imaginable. The question at this stage of his career is if Hafizov can remain healthy. He turns 31 at the end of this month and has been bothered sporadically by various dings and injuries. Some have also wondered if he puts too much pressure on himself. Both are hypotheticals. One would have to think 2020 is it. If it is, Hafizov will be prepared to go out on his shield.
Randon Miranda (NYAC/OTS)
If your first impression of Miranda was the U23 World Championships, toss it out. Forget it. That was a weird match and he competed with an uncharacteristically tentative air — which is saying something for a wrestler who normally makes his living off of counters. Miranda has made huge leaps over the past two years and stands as one of the US program's most reliable competitors across the Atlantic. He also won the Bill Farrell Memorial and U23 Trials by getting past Roberts in both finals last season. That's actually another interesting factor. Moving into the 2017-18 campaign, Miranda intended to go 55, but those plans were scrubbed following his U23 victory. He will now be entering action in 2019 knowing exactly what his weight class is, and he has been training accordingly. Slick, creative, and dangerous in each phase, National Team member Miranda makes 60 kilos a very interesting weight to keep an eye on.
Mike Fuenffinger (Army/WCAP)
Prior to last season, Fuenffinger was appreciated as a finely-tuned athlete who enjoyed remarkable success collegiately, but needed some brushing-up to really be considered an actual problem. So, WCAP brushed him up. Fuenffinger competed well in Bulgaria, surprised Hafizov in the Open before dropping a thrilling final to Roberts, and wound up just missing out on a National Team spot against Miranda. Wrestling-wise, like when it comes to the actual art of physically wrestling another human, Fuenffinger might be the head of the class at 60. He can make his body do pretty much anything it needs to do if points are involved. Easier said than done, of course, and Fuenffinger is sometimes on the wrong end of critical sequences. Should he get his timing right, it would be a grave error to sleep on his potential.
Taylor LaMont (Sunkist)
A lot is asked of LaMont, or at least he asks a lot of himself. There's not much space for downtime in his life between his All-American candidacy at Utah Valley — and his career as a top-tier Greco-Roman athlete. Somehow, he keeps making it work, although there are a few matches from last season he'd undoubtedly like back. LaMont is such a tremendous wrestler that you hope he isn't burning the candle at both ends; but if he is, chances are he can handle it.
Ty Pelot (X-Factor Elite)
A mega injury — and mega recovery — put Wisconsin's Pelot on the sidelines for a long while, but he was fully "back" last season, and qualified for the Senior Trials by virtue of All-American'ing at the Open. What you have here is an experienced, well-coached wrestler who might not yet occupy the same stratosphere as a Roberts or Miranda type, but has the tools to eventually press the field.
CLICK HERE TO DONATE TO THE USA GRECO-ROMAN PROGRAM
SUBSCRIBE TO THE FIVE POINT MOVE PODCAST
iTunes | Stitcher | Spreaker | Google Play Music | RSS
Notice
: Trying to get property 'term_id' of non-object in
/home/fivepointwp/webapps/fivepointwp/wp-content/themes/flex-mag/functions.php
on line
999