Late last week, 2018 World Team member Dalton Roberts (60 kg, NYAC/OTS) won our award for Outstanding Individual Performance as voted on by the fans.
Outstanding Individual Performance, a new 5PM award for 2018, was designed to acknowledge Senior athletes who dazzled at one particular tournament. Roberts was nominated due to the manner in which he competed at the Grand Prix of Germany this past August and raked in an astonishing 67.15% of the vote. Behind him were Ben Provisor (87 kg, NYAC/NLWC) for his win at the US Open, and Athlete of the Year Adam Coon (130 kg, Cliff Keen WC) for his run to silver at the World Championships.
The German Grand Prix was part of the training cycle for the 2018 US World Team, with an international camp that immediately followed the event. At the tournament itself, Roberts shut out a tough Viktor Petryk (UKR) to advance to the semis where he faced off with grizzled vet Maksim Kazharski (BLR). Though Roberts did most of the heavy lifting during that affair, he was staring at a one-point deficit late in the second period. Then with only five seconds left, the Michigan native hit a nasty duck-under and wrapped around Kazharski for the match-winning points.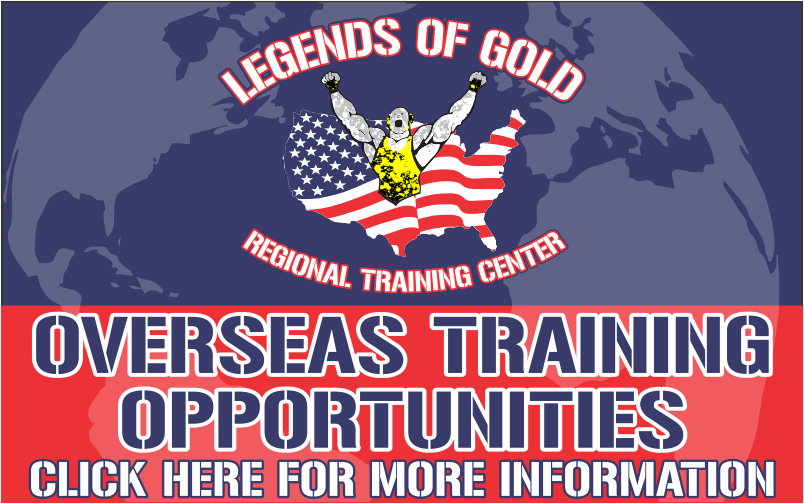 The ending provided so many thrills that this bout was also listed among our Top 10 USA Greco Matches of the Year. Hungarian prospect Erik Torba would later go on to defeat Roberts in the final, but that did little to take the shine off what was a supremely impressive overall effort.
It's a time for reflection, is it not? Roberts' silver from the Grand Prix of Germany was earned over four months ago and he is now waiting to get started on the current season. He'll have the chance to do just that later on this month when the annual Dave Schultz Memorial takes center-stage in Colorado Springs. But in the meantime, Roberts doesn't mind taking a quick stroll down memory lane, and he was able to recall some interesting details from the tournament that deliver an added touch for those who hold fondly what his performance entailed.
2018 Outstanding Individual Performance — Dalton Roberts
5PM: Do you remember how you felt physically at this point in the summer? This was the beginning of camp #3 and you still had over two months before Budapest.
Dalton Roberts: I felt good. I knew that it was like a test tournament, or a warm-up for the Worlds, so I didn't put a whole lot of pressure on myself. It was the way that the tournament was formatted. I had the only bye in my bracket and it was a long day. At one point during the day, I was so tired of waiting to wrestle that I just got pissed off. I just wanted to strangle something. You're waiting to wrestle all day. I think I warmed up three times before my first match. I tried wrestling Joe Rau but I realized I was probably going to hurt myself by doing that, so I stopped. But I felt good conditioning-wise, and it showed.


5PM: We talked before this tournament. You're competing, you want to win the thing, but you also arrived in Germany practically right before the tournament, like a day and a half before. Was it tough for you to get your weight down and enter whatever mental space you need to in order to feel ready?
Roberts: No, my weight only took a workout or two and I was down. I was ready. I don't think I wasn't ready. It didn't affect my performance arriving that close to competition and I managed my weight pretty well. So, I don't think those were factors towards my performance on that occasion. And they're usually not because I try to manage that stuff so they are a non-factor. I try to make things that should be factors, or could be factors, into non-factors. If I can manage it, I want to so that it makes tournaments and trips easier.
5PM: Kazharski is very, very experienced competitor and he has been around a long time, and has a reputation for being tougher physically than he is maybe even technically. Did you know who he was prior?
Roberts: Not a clue. I knew who Torba was, the Hungarian. And I had seen the Swedish guy before, but I hadn't wrestled him. But I didn't know who the Belarus guy was. I'm not sure whether or not that helped. Sometimes it's better to not know who someone is or give them any respect. But in that case, I just didn't know who he was. Okay, another match, I'm just going to wrestle this match like any other. I try to do things consistently.
5PM: This was a match I believe where you accrued both passives, one in the first, one in the second. But he had the lead late in the second period. You kept coming, that's obvious. But did you feel that he might have been wearing down?
Roberts: Yeah, I felt him break. He was more concerned about getting head-butted and letting the ref know. Oh, I got head-butted, to kind of make a show of it. Some guys, they get head-butted or something happens, and they're like, Okay, I'm going to wrestle through it. But he wanted to be rewarded for what I was doing, or at least show the ref that I wasn't wrestling how he wanted to. In that way, he was showing me that he wasn't concentrating, he wasn't focused on the task at hand. If you're trying to showboat to the ref or reveal stuff like that, you're not focused completely.
I did feel him break, I remember that. I remember he was tired and I was moving him around feeling like I could definitely break him. And I knew that would pay dividends towards the end of the match, especially.
5PM: Well, five seconds were left, that was it. Five. You ducked him from off to the side and wrapped your arms around his body to get the takedown. As a Senior competitor, was that the shortest amount of time you've had to work with to pull out a match?
Roberts: I've certainly lost matches with that little time left, but I don't think I've won a match recently that I can recall with that short of time. Yeah, that was pretty cool. It's like a buzzer-beater in basketball. I'm going for it! If I get it, sweet. But if I don't, at least I tried. I hate not trying. You have to go for it at the end and I just felt it. It was there. I can't explain it. I can't logically think, I'm going to duck him right here. Something just happened and I felt it.
5PM: I've seen you let it out before following a significant win, but the way you did here was different. It was cool.
Roberts: I remember that. Sometimes I express myself differently, but in that match it was like, Up yours to him. Because, it was like a fist fight. At one point in the match and you can watch it, he gets face-to-face with me and smiles. And I was like, Okay, now we've got something. You're going to smile at me right now? But when he did that, it showed me that he wasn't wrestling his match. I had gotten into his head. He's playing into what I want to do, he's not thinking about what he wants to do. I wanted to get that kind of behavior out of him, and the fact that I won that match with that short of time left was like, Back at ya, buddy.
5PM: When you look back at the summer, which was packed with camps and training and a situation that while you were ready for it, was pretty new, did it go as fast as it seemed like it did?
Roberts: Yes and no. You had long days and short days, and the closer you got to competition, the faster the days seemed to go by. That was certainly my experience. I had a countdown on my phone to when my alarm would be set for the weigh-ins (at the Worlds), for that time and that day. In Oregon and then again in Colorado, I'm looking at the countdown like, 80 days…70 days…60 days. And then you start to get into the 30's and it's, Wow, it's coming, it's really coming. When it was 20 days out, It's right around the corner.
I'd say around 30 days out everything started going fast. But before that, you know, it's a long period. It feels long-term, the goal seems so far away. But when it got to be a month out, everything started going fast.
5PM: How do you feel as National camp and the Dave Schultz Memorial now reside on the horizon?
Dalton Roberts: Feel good, I'm excited to get back and compete, especially to ring in the New Year. I haven't yet figured out my full schedule for 2019 and I've got to do that really soon because the ranking tournaments are coming up in February and I plan on going to those. I have to talk with Matt (Lindland) and get that figured out this week.
I'm just excited to get back, really. The break was good after the tournament. I don't want to say I did some soul-searching, but I definitely found a new purpose and a new drive. And I'm ready.
Follow Dalton Roberts on Twitter and Instagram to keep up with his career and competitive schedule. 
CLICK HERE TO DONATE TO THE USA GRECO-ROMAN PROGRAM
SUBSCRIBE TO THE FIVE POINT MOVE PODCAST
iTunes | Stitcher | Spreaker | Google Play Music | RSS
Notice
: Trying to get property 'term_id' of non-object in
/home/fivepointwp/webapps/fivepointwp/wp-content/themes/flex-mag/functions.php
on line
999