If you were to name the primary attributes you'd like to see out of any weight class, what would they be?
You could start with the aesthetic. A good bracket offers a mix of slick technicians, capable brawlers, and dynamic throwers. We like diversity in our Greco-Roman diets, don't we?
How about competitive prowess? It's okay to have a top guy (or in some cases, two or three), so long as those lurking in the shadows provide reason for occasional suspense.
Something to look forward to: the promise that there is more to come, that the winding road in front may lead somewhere special is also important.
72 and 77 kilograms in the United States of America check all of the boxes and appear poised to provide their share of thrills throughout the coming year. Of course with 72 being a non-Olympic weight, there will be questions needing to be answered eventually. But that's for another time. When you hone in on the athletes themselves — and stop ruminating over which weight they'll end up at a year from now — it is easy to see that 2019 has the potential to deliver plenty of incredible moments, and maybe even make some careers.
What you will find below are scouting reports, not predictions. The intent behind 5PM's Watchlist series is to provide an education as to who these athletes are in advance of the two major domestic events on the calendar, the US Open and the Final X Series.
Last year's collection of Watchlists were broken down by teams/clubs. For 2019 we have returned to the standard weight class format in effort to better streamline the material's absorption.
Previous 2019 Watchlists
2019 USA GRECO-ROMAN WATCHLIST: 72-77 KG
72 kg
For over a year, 72 kilograms (formerly 71) was home to "The Big Three" — RaVaughn Perkins (NYAC), Patrick Smith (Minnesota Storm), and Chris Gonzalez. All three have (now) been World Team members, and all three figured to remain in each others' lives for the long haul, competitively speaking. But with Gonzalez moving up to 77 last June and in the early stages of his MMA career, that triumvirate is now a diarchy. But hold your horses for a second. Because while Perkins and Smith are still the presumed leaders in the clubhouse, the United States Senior program is finally witnessing its younger crop of athletes beginning to level up. The gap separating the top two from the rest of the field will soon be closing. It hasn't yet — but when it does, there might be no looking back.
RaVaughn Perkins (NYAC, world no. 17)
Up until Jon Jay Chavez (NYAC/FLWC) stunned him in the World Team Trials finals, Perkins was enjoying perhaps the best season of his career — and the most impressive one out of any other US athlete. He started off with a silver from the Schultz up at 77, falling in that final to 2012 Olympic champ and practical living legend Kim Hyeon Woo (KOR, world no. 3). But after that, Perkins was back down to 72 on a return trip to Denmark's Thor Masters where he earned bronze. The US Open and the Pan Am Championships, held in concurrent weeks, saw the Nebraskan put together quite the blistering run. In those two tournaments combined (six total matches), Perkins outscored the opposition 52-0, with all six ending via tech. Yikes. From then on, it was chaos. Chavez was off the World Team; Perkins, who had gotten himself in shape just in case, took over the spot; and a first-round bout against Murat Dag (TUR, world no. 14) in Budapest that slipped away in the second period is where we leave off. His body has been through a lot, everyone knows this. The key with Perkins, unequivocally, is health. When he is able to avoid injuries and stay on the mat, he's special. That's what Perkins did last year (for the most part) and he was better than ever.
Patrick Smith (Minnesota Storm)
He couldn't quite put his finger on it. And he wasn't alone. Something was missing from Smith through most of 2018. Something subtle, yet substantial enough to where its festering resulted in a disappointing follow-up to his milestone season of '17. If you were to grade on a curve, then recognizing that Smith faced extremely tough opposition in each of those overseas appearances has to enter the equation. It was still puzzling to watch him go winless across the Atlantic prior to the spring. And then there was that third at the Open; two months later, a Trials mini-tournament finals loss to a surging Chavez. But — it looks like Smith has gotten some of his mojo back. On the recent late-fall tour of Europe for US Seniors, the popular Storm rep earned two bronze and a silver — with all three medals coming at 77 kilos. Since Smith hasn't confirmed yet whether or not he's going up either this year or next, we're keeping him at 72 for now, if only because it feels like there might be unfinished business at this weight.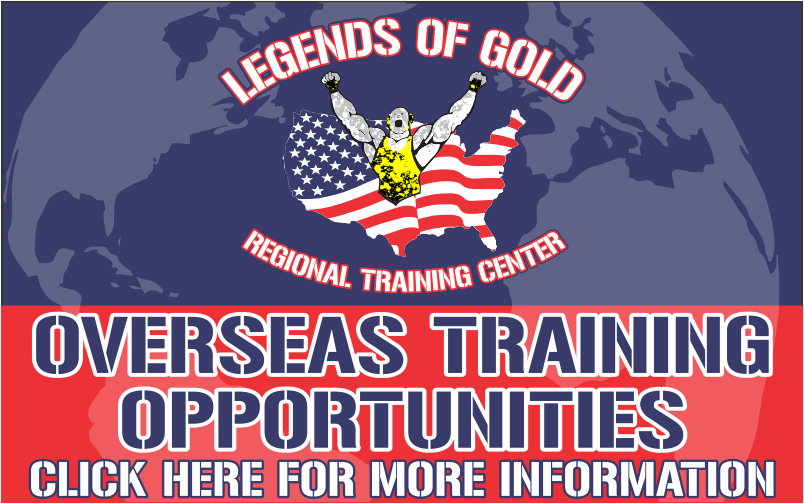 Alex Mossing (Air Force)
Unfortunately, there isn't much to cover pertaining to Mossing's 2017-18 slate of competition. He got injured following his first match in the Open, a win over Malcolm Harris (Navy); and then just as he was in the process of trying to cement his second-straight spot on the U23 World Team opposite Logan Kass (Minnesota Storm/OTS), he was injured again. A shame if there ever was one, because what Mossing showed the previous year was a ton of promise, and you really wanted to see what another collection of tournaments would do for his development. Do you remember all that? The University Nationals, the '17 U23 Trials? Despite moonlighting as a folkstyler for the Air Force, Mossing is an authentic Greco athlete. Some throwers are born, not made, and that's him. Here's hoping to a healthy 2019 for a wrestler everyone needs to see more of.
Logan Kass (Minnesota Storm/OTS)
One step. Another step. A half step. Then one more full step. And another half step. What Kass is waiting on next is a leap, and that could be on the way. But to see Kass in that light means ignoring results, even the somewhat decent ones. Okay — yes, he was a win away from a bronze in Cuba, placed fifth at the Open (where he scored a big victory over teammate Colin Schubert), and advanced to the U23 Trials finals (as mentioned above). But if you're not familiar with Kass's work dating back a couple few years, you're missing the growth. When he was busying it up as a Junior, there was toughness, solid mechanics, and definitive signs of sincere potential. Now that he is maturing as a competitor, confidence is starting to become a factor. He's more and more going into matches trying to assert his positions believing he can win. Provided he does things right on and off the mat, 2019 just might welcome in a big step up on the ladder.
Colin Schubert (NYAC/OTS)
There was a lot of anticipation surrounding Schubert's chances last season. It's not that there were grand expectations — no one was picking him to oust Perkins, Smith, or Chris Gonzalez and actually assume the top spot. Then again if he had, while it would have been considered an enormous achievement, such an occurrence also wouldn't have caused folks to drop dead out of shock. Schubert has risen through the ranks over the past few years and capped an impressive '17 Trials with a fourth-place finish that received plenty of praise. He didn't have a good '18 Open — you kind of toss it out because that tournament was like the Wild West. Schubert then won his first match at the Trials, a victory via caution over promising Eleazar DeLuca (NYAC) in which he was dominating towards the end. But then Smith got him out of there in the mini tourney semis — and due to the dopey procedure that disallows rematches for the National Team spot which came into effect after Chavez downed Smith in the challenge tournament final — Schubert was left hanging. So technically, he ended last season similarly to the year prior. For one of the country's meanest, more ardent competitors, that has to sting. Good. We all prefer an angry, even-more motivated Schubert, anyway.


Anthonie Linares (NYAC/LOG)
Life has changed for "Twinkie" rather big-time. He accomplished his goals in academia at NMU, left Marquette, and is now training in South Dakota with Legends of Gold. More importantly, he also became a first-time father to a son named Dominik who arrived in September. Are you keeping up? Those are two gargantuan x-factors for a stout athlete who has a) been a National finalist and b) barely missed out on a National Team spot previously. It's hard to say which life-changing event will affect Linares more from a competitive standpoint this season. What we do know is that 2017-18 was inconsistent for him on the tarp. He won a few good matches, lost some bad matches, and ultimately was unable to crack through at the Trials. Linares did move up full-time to 72, and this weight class offered a great deal of parity. Everyone kind of beats each other here. But that's why it is so important for Linares to steady the ship. A natural-born attacker with a nose for getting to the body — and goading opponents into inopportune scrambles — somehow, some way, he should be in the mix.
Isaac Dukes (Army/WCAP)
Still tacking on experience is Dukes, who is gradually demonstrating that he can pose a problem for the higher-caliber guys here. More, more, more. More matches, more looks, more situational awareness, and Dukes could become a force. Again, that's not where he is right now — or at least not where he was last season. You saw flashes — arm throws to go-behinds, a pretty good gut, and suitable, insistent forward pressure on the feet. He can also do his fair share of bidding in the pummel, although his effectiveness from there needs improvement because his posture fluctuates. Dukes did not place at any major tournaments, though an appearance at the Farrell came close. Oddly, he and Kass had themselves a little series in 2018. Dukes downed the Minnesotan in New York, Kass got him back in Vegas, and then Dukes broke the tie in Tulsa. Ah, but that's just one opponent, a fellow green Senior. What you want to see in '19 is Dukes taking the reigns and pressing the rest of the field.
77 kg
The #1 athlete in this weight class, Kamal Bey (Sunkist), has ascended quickly enough to where he is now in need of being threatened by serious domestic challengers. For his own good, and for the good of the United States. 77 is ceaselessly trumpeted as an exceptionally deep weight, and it is; but in order for a bracket to hold Olympic-level viability, especially in USA Greco-Roman, no spot should be a safe spot. Thankfully for Bey, the current athletes on his heels are all improving at a rapid pace and appear ready to up the ante in 2019.
Kamal Bey (Sunkist, world no. 7)
When you think of Mr. Bey, the first thing shouldn't be his Junior World title, nor his crazy throws, his flashy style, or general affability when speaking into a microphone. Instead, what you really need to focus on is where Bey last left off, which was a 6-2 loss to Elvin Mursaliyev (AZE, world no. 5) in the 2018 World Championships. It shared similarities with his pair of defeats in the Junior tournament, where eventual champ Islam Opiev (RUS) and Bey's runner-up from '17, Askhol Makhmudov (KGZ), both resorted to flailing, deflecting, and blocking rather than meeting Bey on his terms. The Mursaliyev bout was different in one key area: caliber of opposition. A two-time Senior World bronze who has enjoyed a very strong career, Mursaliyev was just the kind of guy most would peg to give Bey fits. It was the other way around in Budapest. Bey stepped up huge, and as soon as he scored on the fastest duck in modern Greco history, Mursaliyev shut down. He wanted no part of that mess. And just like Opiev and Makhmudov, Mursaliyev knew when to bail, block, and capitalize. None of this is a negative. Quite the opposite. The areas in which Bey requires the most improvement are seemingly correctable and if officials do their jobs…whatever. All you really need to know about where he is headed can be found in that one match. It might have been a loss, but that bout also revealed the most convincing evidence yet that what he has cannot be replicated — and that the verifiable best in the world are afraid of it.
Jon Jay Chavez (NYAC/FLWC)
Chavez has not declared his weight as of yet, not officially anyway, but slotting him in at 77 would seem to be the correct move. His lone appearance at 72 (who could forget?) delivered the most lights-out impressive run of his Senior career by far, but the Trials were nearly seven months ago. Between the struggles he reportedly endured maintaining his weight throughout the summer along with the fact that athletes will now have to make scratch on both days, it's hard to picture Chavez giving 72 another look. It was rough that his season ended without an appearance at the Worlds that he rightfully earned, and in such dramatic fashion to boot. But we move forward and focus on who Chavez is as a Greco-Roman athlete. By now his age-group credentials are almost a non-point for he has more than established himself as a rock-solid Senior. Chavez, a Greco practitioner dating back to his start at the CYC in California, displays an immense feel for nuance and subtleties most US Seniors take years to understand. His balance, position, and attacks blend together nicely — and he knows how to apply his folk skill-set to underscore said attacks. He's had his troubles against Bey and Jesse Porter (NYAC/OTS), but he's certainly on their level. Does all of this make him a wildcard given all of the mishegoss left over from the summer? Probably.
Peyton Walsh (Marines)
He was not supposed to be here yet. It's just the truth. Walsh — while an undeniably gifted wrestler — was so, so very green last year that any and all representative efforts would have been embraced. There were legitimately times early in the season when it looked like Walsh had no idea what he was doing out there. We're talking about a guy who actually dropped to a knee as if feinting a leg attack. That happened in Zagreb. What also happened in Zagreb is that Walsh got hosed against another excellent young competitor in his own right, Antonio Kamenjasevic (CRO). Long story. The short of it is that despite his newness, the formal Navy grappler relied on his talent and uncapped competitiveness to figure things out as he went along throughout the season. First, that approach led to a US Open final. It next resulted in a spot on the National Team — which would have been unthinkable just a few months prior considering 77's depth. Now Walsh has begun his second full season and assumes his rightful place as the hottest prospect in this weight class.
Mason Manville (Army/WCAP)
You really have to hand it to Manville. After going 1-1 at the '17 Worlds, he began his commitment to Penn State, jumped in one Greco tournament over the winter (an 0-2 showing at Thor Masters), and then raised his hand for the Trials in a weight class that, on paper certainly, looked to be even tougher than it was the year before. Not only did Manville perform well in Tulsa, he was more impressive marching through the bracket than he was in 2017. Bey did gain a measure of revenge later on in the best-of-three, but Manville's toughness and insistence on plowing forward were a sight to behold. He's wrestling some matches now, top-bottom-neutral-or-defer kind of matches. What can you do? It's part of his process. Just so long as Manville shows up come the spring, there shouldn't be too much to worry about. He seems impervious to rust.
Jesse Porter (NYAC/OTS)
One of the country's true mad bombers. Porter, now very much a fixture on the Senior level, is still in the process of perfecting his unquestionably unique style. You don't know which way he's going or what he's trying to do at times, and opponents typically don't, either. One second Porter looks half-asleep divvying around in a tie-up, and the next he is hurriedly launching some poor soul to the rafters. A sight to see. But when paired up with elite domestic competition, Porter occasionally struggles to find his footing. In turn, he is giving up scores or losing matches altogether in ways that are downright puzzling. That was the case a season ago. But you wouldn't say last year was a disappointment for him — he did make his second-straight U23 World Team and provided Bey with a couple of dicey moments in New York before that. Plus, he's only 21. Although Porter is still-developing, he has already shown what kind of star he can be. That's precisely why asking for more doesn't seem out of place.
Cody Pack (NYAC/LOG)
Pack can score more than he does, which isn't a slight. It's not easy out there, after all. Without dragging this into an unnecessary hop down the rabbit hole, Pack is hips-out entering most exchanges, and while he gets a bit of a pass because he's still semi-new, it is stifling what at first glance usually appear to be wide-open looks. He makes up for it by being quicker on the draw than most due in large part to his extensive total wrestling capability. Pack also showed a whale of a lift on occasion and certainly improved in general from top par terre. He participated on that massive US trip to Denmark last February, got a couple matches in, seemed to enjoy the competition. Then he put in a third at the US Open, going 5-1 with two of those wins having been earned over the man below. Pack is a natural offensive athlete. An adjustment or two and he'll consistently break the scoreboard. He's going to have to do that anyway considering the firepower all of the top guys at 77 bring to the table.
Alec Ortiz (Minnesota Storm)
Was 2017-18 Ortiz's most significant Senior season yet? Did his performances deliver enough concrete evidence that he is more than just a fan-friendly competitor who tries to land big spots and light up the scoreboard? Were there occasions when you watched his matches and wanted to pull your hair out? Yes, yes, and yes. Ortiz got overseas for the first time in a long time last year, something many had been waiting for. April's US Open was one of the craziest tournaments of his career, as well as one of the most encouraging. He went 5-2 and strung together notable wins over Michael Hooker (Army/WCAP), Brandon Mueller (Air Force/WCAP), and Porter. Both of his losses were of the tech-fall variety to Pack. And then at the Trials, they met again in one of the best bouts of the event with Pack eeking out a criteria decision. Styles clash and life goes on. Ortiz — equal parts risk-happy, menacing, fluid, and yet unorthodox — can be a tough puzzle for others to solve and appears on the brink of that Eureka! moment when it all finally starts coming together.
Nick Tarpley (NYAC)
If you would like to make the case that Tarpley just might be the most compelling athlete in this weight class, you won't get a lot of arguments. After spending an extensive amount of time living in Europe for a year (or thereabouts), Tarpley returned to the US and dropped down from 77 to 72 for the Nationals, where he downed Schubert and eventually wound up sixth. The Trials arrived two months later, and there was Tarpley, back up at 77 and beginning his day with a decision over U23 Trials finalist Fritz Schierl (ORTC). He was turned back by Walsh in the next round, but recovered with a notable win over Hooker before falling to Gonzalez. What makes Tarpley so interesting? The chance for stability. Off the mat, he's an intellectual, an adventurer. On it, he has exhibited extremely solid skills but hasn't exactly found his rhythm yet. Therefore, 2019 might offer the opportunity for a stationary Tarpley to get his sea legs fully underneath and start delivering the consistent performances many believe he is capable of.
Brandon Mueller (Air Force/WCAP)
It was all fine and nice when Mueller was that diamond in the rough part-timing it up a couple of years ago. The bar was low, he was clearing it easily, and constantly turning heads thanks to a hardcore in-match workrate. Last season offered a more pronounced look at what Mueller can do, and he put forth a 7th at the Open and a 2-2 showing at the Trials. He's still learning, still raw in spaces. All the same, it's different now. Mueller finally became a full-time athlete in 2018 and has increased not only his domestic training, but he has gotten himself overseas, as well. More skin has been added to the game. Mueller no longer flies under the radar, and for the time being, Greco-Roman competition has replaced satellite engineering as his primary vocation. When an athlete shoves all of his chips in the middle of the table, which is what Mueller is doing, it means a big payoff is expected. Let's see what kind of cards he's holding in '19.
Michael Hooker (Army/WCAP)
2019 is not the Olympic Year, so this isn't a make-or-break proposition for Hooker. However, the one item working against him is patience. Not his, of course. Really, it's everybody else. For enough years now, Hooker has attracted eyeballs to his matches because his offensive capability is too severe to just look away and pretend it doesn't matter. It certainly does, especially in the US. But he has also been victimized by injuries, including a labrum tear in 2016. He has bounced around weight classes, too, and committed to 77 way ahead of 2020. Not his fault, but this has all resulted in topsy-turvy performances, weird losses, and a decent amount of frustration. Hooker should be in the mix; he should be talked about as a National Team-type of athlete. So, how does that happen? Who knows? But it starts with unmercifully going out for blood this season.
CLICK HERE TO DONATE TO THE USA GRECO-ROMAN PROGRAM
SUBSCRIBE TO THE FIVE POINT MOVE PODCAST
iTunes | Stitcher | Spreaker | Google Play Music | RSS
Notice
: Trying to get property 'term_id' of non-object in
/home/fivepointwp/webapps/fivepointwp/wp-content/themes/flex-mag/functions.php
on line
999