For three years, 87 kilograms (formerly 85) was considered the United States Greco-Roman program's deepest weight category. The quickest cursory glance, even from the eyes of casuals, told the story: a handful of prior World Team members, National champs (and high placewinners), as well as the presence of a still-active two-time Olympian in Ben Provisor (NYAC).
Provisor's descent to 77 kilos for this Olympic Year immediately affected the manner in which these two weight classes were going to be viewed this season. It's not an overly-dramatic assessment or outrageous suggestion to say that one athlete wields enough power to change a bracket, especially in the US.
This is a "sum of all parts" game. Provisor was always going to be a stout contender in whichever weight he chose to compete. Whether he is or would be deemed a favorite is immaterial. The sheer fact he remains one of the nation's most decorated and consistent athletes is more than enough to skew the balance of a bracket. It is not as if there are a half dozen Greco wrestlers in one weight class sporting the same kind of credentials and longstanding skill-set.


As soon as Provisor declared for 77, that weight class, on paper, became overstuffed. And 87 — though still home to a solid collection of experienced wrestlers — took a hit. So much so that the "Provisor effect" was discussed at length regarding how it has helped 77 leapfrog to the top of the heap in terms of overall weight class depth. At least for the time being.
"Big Ben", who qualified for the 2020 Olympic Trials the moment he made the '17 World Team, is reportedly not suiting up for the US Nationals this coming week in Fort Worth, Texas. But again, that only concerns the field at 77.
87? For starters, reigning World Team member Joe Rau (TMWC) isn't competing. So right there, that eliminates both halves of last year's Final X in this weight category. Alan Vera (Florida Jets), previously of Cuba and a man many feel is the #1 athlete at 87, is yet to become eligible to represent the US on the world stage. While that may change in time for the "Last Chance" qualifier in March, Vera is forced to sit on the domestic sidelines until further notice.
Army's James Souza had turned himself into a legitimate force the past three seasons and was coming on even stronger a year ago; but unfortunately, Souza is on the injured list and won't be returning to action anytime soon. Two-time World Team member/'16 Trials runner-up Jake Clark (Minnesota Storm) is expected to compete in Fort Worth — but not in this weight category.
Who's Left?
Three-time World Teamer Patrick Martinez (NYAC/FLWC) will wrestle on Friday, and the same is true of multi-time Trials runner-up Jon Anderson (Army/WCAP). Martinez and Anderson have met several times in the past, including the best-of-three final at the '16 non-Olympic tournament, a series Martinez won 2-1. Five months later, Anderson decisioned Martinez in the consolation semifinals at the '17 Trials.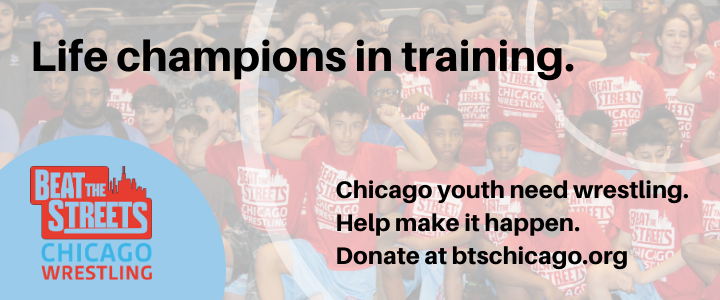 Due to Provisor's exit along with the absences of Rau, Vera, and Souza, there is ample opportunity for a wave of hardened competitors to fully assert themselves in Fort Worth.
Rich Carlson (Minnesota Storm) — Has not had an incredible active profile as of late but you remember the ability, the savvy, and how he really started looking like he was putting it all together a couple of years ago. When you see it that way and understand Carlson's main strengths, certainly a for-real type of contender.
Vaughn Monreal-Berner (Marines) — One of the most improved full-time athletes in the country, and someone who is unafraid to attempt actual scoring holds on the feet, particularly a very nasty arm spin. Could be fun watching VMB try to pile up some points on Friday.
Carter Nielsen (Minnesota Storm/OTS) — Assuming health, Nielsen is the biggest undercover threat at 87. Moves so well for this weight class; and his skill standing up insofar as blending Greco entries with a folk-like grind mentality makes him dangerous in spots where others simply are not.
Chandler Rogers (UA) — To practically no one's surprise, Rogers has responded well to full-time Greco. And, he's already qualified for April after placing third in New York. Though not a "classical" practitioner just yet, Rogers is learning fast.
George Sikes (NMU/OTS) — '18 U23 World Team member Sikes has time and again demonstrated an enormous degree of tenacity. He operates under the radar a little, though that is beginning to change thanks to his desire to stay active.
Barrett Stanghill (Minnesota Storm/OTS) —  Stanghill, a runner-up at the Open in '18, has come awfully close to making National Team during this quad, but is now much more focused on making the Olympic Team this time around. A not-so-fantastic showing in New York is to be dismissed; Stanghill knows how to show up for big tournaments.
Terrence Zaleski (Marines) — Powerful, versatile, and with excellent finishing instincts from top, Zaleski opting to bump up to 87 was one of the more compelling storylines available before the season. He does have matches logged against some of these guys, so it'll be interesting to see if adjustments are in order given the new weight class.
The 2019 US Nationals/Olympic Trials Qualifier begins on Friday, December 20 from Fort Worth, Texas and airs live on FLOWrestling.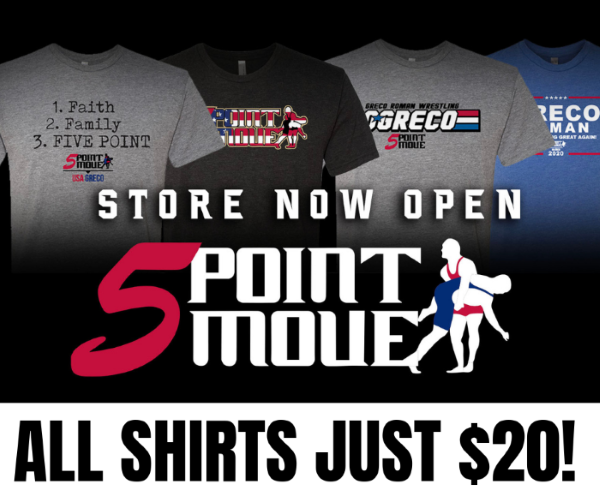 Listen to "5PM31: Happy Thanksgiving with Dennis Hall" on Spreaker.
SUBSCRIBE TO THE FIVE POINT MOVE PODCAST
iTunes | Stitcher | Spreaker | Google Play Music | RSS
Notice
: Trying to get property 'term_id' of non-object in
/home/fivepointwp/webapps/fivepointwp/wp-content/themes/flex-mag/functions.php
on line
999