NEW YORK, NY — Not a last-minute influx of skilled foreign entrants, nor a unique but cumbersome repechage system, were enough to stop six Americans from reaching the principal objectives of the tournament.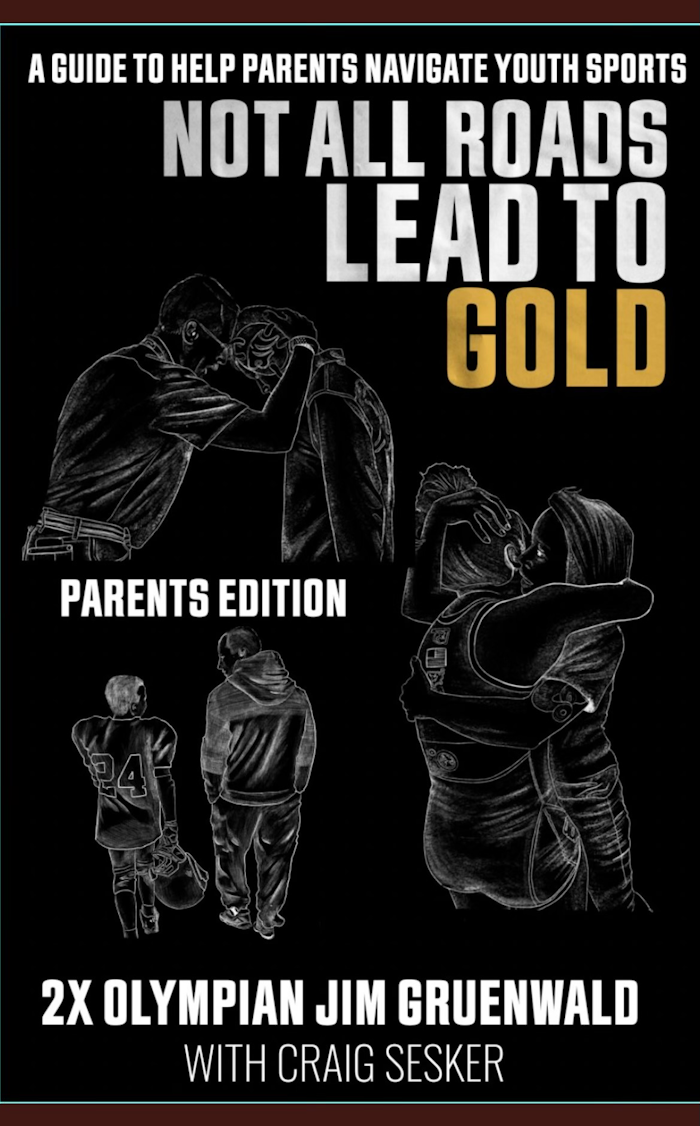 The final round of the 2023 Bill Farrell Memorial began at 7:00pm ET from the New York Athletic Club in Manhattan and streamed live on FLOWrestling.
On an evening which saw the US put four Greco-Roman wrestlers on the top step of the podium, four others who came up short of gold found ways to earn the next best thing — spots in the '24 Olympic Team Trials.
Two of Team USA's champs were first-timers. Both Payton Jacobson (77 kg, Sunkist/NTS) and '22 Final X runner-up Timothy Young (Army/WCAP) emerged victorious and walked away with the first Senior-level titles of their respective careers (and in impressive fashion). Gold medals were not a new experience for either three-time World Team member Joe Rau (97 kg, TMWC) or '18 World silver Adam Coon (130 kg, NYAC/Cliff Keen), of course; plus the tandem had attained prior success in New York, specifically (Rau in '15, Coon, '19).
The day was just as significant for Randon Miranda (60 kg), Justus Scott (67 kg, Army/WCAP), George Sikes (97 kg, NYAC/NTS), and Courtney Freeman (Marines), each of whom held strong through difficult opposition to assure for themselves bracket placement at the Olympic Trials in April.
Jacobson & Young
A lot was being asked of Jacobson on Friday. Or more specifically, he was asking a lot of himself. It was mere weeks ago when Jacobson came up short in a tough match at the U23 World Championships, a tournament for which he had begun preparing early this past summer. That training process was ignited on the heels of Final X: Newark, where the young star had fallen via decision to '18 World Team member RaVaughn Perkins (NYAC). Jacobson had to shed that disappointment, refocus, and immediately invest in another multi-month training block. When a gifted prospect shoulders as much expectation as he has over the past two seasons, it is not always easy to rebound and keep plowing ahead with a proper mentality.
Jacobson had no such problem. He not only rebounded, he looked more in control and imposing than ever before.
After getting through talented teammate Riley Briggs and fast-rising Ashton Miess (Combat WC), Jacobson turned back a capable Jonathan Viruet (PUR) 7-2. Two step-out points — one from a body attack near the boundary and another from a front headlock — put the Wisconsin native ahead 2-0. A takedown after the reset increased Jacobson's lead to 4-0, and a subsequent gutwrench delivered two more points. Viruet reversed on the back-end of the turn to get a point back; the NMU corner challenged the sequence and the call was upheld, giving Viruet another tick and the score was 6-2 in favor of Jacobson heading into the break.
Passivity was doled out on Viruet in the second period, thus providing Jacobson with an additional point along with a shot to damage from top par terre. Viruet defended the lock, and there would be no more offensive output of which to speak. Jacobson took the nod 7-2 and had advanced to the final.
There he met Minto Maeda of Japan, who had placed third at the '22 Wladyslaw Pytlasinski and is an in-country rival of '21 Olympic bronze Shohei Yabiku. Good energy marked the first contact and away they went, with both athletes observing opposite staggered stances (Jacobson with a left-foot lead, Maeda with his right foot in front) and checking one another in the hand-fight. It was apparent that Jacobson had the edge in power and leverage, for whenever he urged inside and stepped, Maeda would have to reset position. However, Maeda darted in with a nice level change to keep the pace and impart a brief change in rhythm. Attempts were by and large sparse through the preamble, allowing passivity to play a role (which is far too rare in tournaments on domestic shores). The ding went to Maeda but Jacobson could not negotiate a turn and back to the feet they were. There was no further scoring in the period.
Maeda observed a similar tempo to start the second frame, whereas Jacobson fared well when it came to getting heavy on the head. This was the byproduct of both his general style in addition to Maeda's proclivity to dip his head a little too low in their fleeting ties. Passivity — misunderstood by most who follow the American program — is not determined by sheer aggression but rather by guidelines which insist that a wrestler work towards advancing position, which can be mutually-exclusive concepts. Maeda was not having much success in this regard due to Jacobson's constant purposeful engagement, and so Japan was knocked for passive once again though he defended adequately from par terre bottom with the scoreboard reading 2-0. No breathing room was available. Maeda, try as he might, was unable to threaten with an attack as time became a factor. Jacobson was not bottling up, because he did not have to. He was in control through the race to the finish and stood tall in collecting his first Senior gold. By doing so, Jacobson also had cemented himself a spot in the Olympic Trials as the top-placing US competitor in the weight class.
Young
A gauntlet it was for Young on Friday as 87 kilograms boasted the densest pool of competitors — including '23 Final X runner-ups Aliaksandr Kikiniou (Poway) and Ryan Epps (Army/WCAP), National Team member Rich Carlson (Minnesota Storm), '18 Junior World silver Andrew Berreyesa (NYAC), '21 U23 World Teamer Tommy Brackett, Tyler "Truck" Hannah (Combat WC), Cam Caffey (Michigan WC), and '23 U20/U23 World rep "Muscle" Mike Altomer (Curby 3-Style). Young did not have to deal with all of the names involved, though that hardly mattered considering the depth that was present on his side of the bracket. The former collegiate wrestler for Old Dominion went over a returning Orry Elor (NYAC) and Armenian Reuben Gharibyan before recording a grueling 7-4 decision victory against Carlson. In short, Young was certainly tested in order to make the final and he passed with flying colors.
Epps was the one who thrived on the bottom side of the chart by taking out both Hannah and Altomer to set up a showdown with Kikiniou in a match that attracted attention from the majority of those in attendance. Epps, for whom functional physical strength is a well-honed weapon, hung back on a Kikinou headlock attempt to gain a counter-score and picked up two more en-route to a 4-0 decision.
Young struck first with a level change. They had barely begun creating static when Young zoomed in to attack the body, in the process briefly commandeering Epps' left arm. Epps tried to go heavy and contort so as to avoid surrendering a four-pointer; Young still executed the hold to garner apparent correct-throw points — but the mat official had called Epps for a leg foul. The infraction delivered two more points to Young and his lead was 4-0 entering intermission.
The directive for Epps was not confusing. He needed to make a dent. More intentional use of his legs helped to move Young in the tie-ups as they jousted around the mat. The machinations were enough in the officials' eyes to warrant a passivity point. Epps went from a mid-range lock to low, but his gutwrench attempt did not bear fruit. Back standing, and the strategy remained the same. Epps compelled movement, trying to seamlessly operate from station-to-station in hopes of availing scoring lanes. To his own credit, Young did not just pack his bags and go on skates. He was not averse to scanning for openings, either, even if his looks were stymied by Epps' own sense of urgency to make meaningful attempts. With just :10 left in the match, Epps darted in on an attack that resulted in a step-out point. Down essentially by three points (for Young would have still held criteria in the event of a two-point move), Epps pushed and pulled at the reset with a right underhook, frantically torquing for a last-gasp attempt. Young countered and covered for two more points and the 6-2 triumph, along with first place and a trip to Olympic Trials in the bank, were all his.
Rau & Coon
As reported earlier, Rau had advanced to the 97 kg final after defeating Guy Patron and Sikes, respectively. The Chicagoan (who is currently a resident athlete at the Olympic Training Center) was scheduled to face Honduran Kevin Mejia Castillo with gold on the line; however, Mejia Castillo decided to forfeit the final round. Rau, 32, won his first Bill Farrell Memorial in '15 and placed third at the tournament in '18. It should be noted that Rau is actually now a three-time Bill Farrell champ. He had also won the freestyle portion of the event in '18.
Coon was dominant from bell to bell on Friday. In a much-anticipated semifinal, he upended talented Junior World bronze Aden Attao (Suples). That win meant a dustup with Freeman, whose showing in this tournament was one of the highlights. Freeman expressed offense quite very proficiently in defeating Gage Cook (West Point WC) — and then he did so again in the next round by going over '21 Pan-Am Championships silver Donny Longendyke (Minnesota Storm). In that match, Freeman deftly executed a high-dive bodylock for four and closed with an arm spin. All of it was consequential. By virtue of advancing to the final, Freeman had become Olympic Trials-qualified.
But Coon, whether he watched Freeman's great good work or not, was singularly-focused on his own concerns. A takedown and succession of guts represented the destructive method responsible for his locking down an 8-0 stoppage. Like Rau, Coon on Friday had earned his second-career Farrell Greco gold.
Olympic Trials Qualifiers
Miranda
The semifinal pitting Miranda against two-time U20 World Team member Max Black (NMU/NTS) demanded nearly every pair of eyeballs in the gymnasium. Fans expected a testy, highly-competitive throwdown that would require all six minutes to determine the outcome. Plus, there was a nice brand of tension. It was winner-take-all, in a sense, for whoever won would grab the Olympic Trials spot since the other semifinal did not include any American competitors.
The energy was just about even when they poured into the ties, and a level change from Black did enough to give Miranda slight pause after initially controlling the zone. More preamble, and then Miranda came close to a takedown from an arm spin attempt. When they restarted, the official soon began gesturing towards Black for passive. No follow-up points were scored and another reset was ordered. Miranda pounced on a body attack that knocked Black out of bounds to make the score 2-0. They towed the center once more with time a factor in the first and then the floodgates opened. After a breakaway from an exchange, Miranda slapped his right arm around Black and corkscrewed a takedown. 4-0. Instead of looking gut, Miranda chose to wrangle a front headlock, which he used to execute two turns for the 8-0 VSU.
With the pressure of getting past Black now out of the way, Miranda squared off against Yernar Fidakhmetov (KAZ) with gold hanging in the balance. Neither athlete were able to crack through on a score from the feet and so the officials designated Miranda to be passive. He was defending admirably, but Fidakhmetov eventually elevated his lock and put four on the board with a lift. In the second period, the passives flipped to provide the American with an opportunity for offense from par terre. Miranda easily converted a gutwrench to trim his deficit to 5-3; after the single rotation on the gut was complete, Fidakhmetov hip-heisted and Miranda kept his lock before rising to his feet for another attack. It landed, but upon impact the mat referee discerned that legs were involved, thus no points were awarded. It was down to the wire with Miranda trailing by two when the officials called for a third par terre. This was likely it. Only :47 remained on the clock. Also, he needed more than two points, as Fidakhmetov's four-pointer in the first period would still carry criteria. A look at a gut, then a reverse lift, and another angle to try and crease his way to a reverse lock were all thwarted by the Kazakh. The kitchen sink and everything in it. Miranda breathlessly went on a full-bore assault against Fidakhmetov till the end, but in this instance there was no return on the violent investment. Fidakhmetov prevailed 5-3 and Miranda had to settle for silver.
Scott Decisions Perez; Falls to JPN in Final
The Senior 67 kg debut for Scott was accompanied by a performance that likely served as a red-alert warning for everyone in the weight class. Even with conceding that there was a two-kilogram allowance in place for this tournament, it is difficult to picture Scott's output being diminished at scratch weight. He was monstrous in size on Friday, as well as efficient and in fine condition.
And it paid off big-time when opposed by terrific multi-time age-group World Team member and Scott's fellow '23 Open champ Robert Perez III (Sunkist). Not that the narrative should get too twisted. Perez, the top seed, was as relentless as usual and his leg-driving ways were a challenge for all of his counterparts in New York. The difference between the two in this bout was simply stubbornness and physicality.
Also, opportunism. As Perez appeared close to scoring a step-out soon into the first period, Scott ole'd and whipped around to compel his foe out of bounds instead. That 1-0 mark was not going to last, of course, but Perez did not score offensive points to get on the board. Scott had been admonished by the referee for head contact shortly after the match got underway; and, amid a miniature flurry approximately one minute hence, the match was stopped and Scott was penalized for a two-point caution.
The sort of call that comes with the territory of Scott's style did not influence the result. Before long, Perez was rung up for passivity and the complexion of the match completely changed. From top par terre, Scott achieved an elbow-deep lock and raked two gutwrenches for a 6-2 lead. Perez would be on the receiving end of a passivity point in the second period but that interruption capped the scoring. With the 6-3 decision, Scott had advanced to the final in conjunction with having earned a ticket to his first Olympic Trials.
Ryoma Hojo (JPN) sauntered out to the mat as Scott's conclusive obstacle of the (very long) tournament. A dichotomy in workmanship. Undersized by comparison to Scott, Hojo presented issues on the feet due to his stance. He kept crashing into Scott, who was like a brick wall through the preamble, but his center of gravity was difficult for the Nevadan to compromise. Not much was happening in the hand-fight, therefore passivity was called. Scott was selected to hit the deck and Hojo cinched for a lift that careened off the line. A reset, and an arm drag from Japan caught Scott off-balance resulting in another point and a 3-0 margin. The officials curiously (i.e., wrongfully) attached a fleeing caution on Scott for the sequence, giving Hojo a 4-0 lead that he would not relinquish. Ultimately, it was a silver medal for Scott and and an extremely productive performance off of which he can build solid momentum heading into next month's Nationals.
Sikes' Big Day
'18 U23 World Team member Sikes gave Northern Michigan University perhaps their most inspirational showing outside of Jacobson on Friday thanks mainly to his reliance on a heavy dose of perseverance.
His first match of the tournament delivered a nice confidence-builder. Facing Shynggyskhan Zhaisambay (KAZ), there were no games to play. Sikes latched onto a front headlock, spun behind, and ran a string of gutwrenches to secure the brisk 8-0 stoppage. Champ Rau cut down Sikes in the next round, but the NMU stalwart still had business to mind and it brought forth one of his more eye-opening victories in recent memory.
Two-time Senior National Champion/multi-time US World rep "Big" Nick Boykin (Sunkist) stood between Sikes and a slot in the Olympic Trials — a match-up to which one would pay strict attention regardless, though the stipulation involved no doubt aided in its importance. A bevy of points it could have been, or a tight-to-the-chest dogfight in which offense is at a premium. It wound up the latter, as both wrestlers were just too close in their demonstrable skill-sets and tactics for it to be anything else.
As is custom, Boykin was composed yet loose once the whistle blew. For his part, Sikes exuded confidence, as well, with his shorter stature naturally causing Boykin to hawk over the top. Their feet moved almost in concert with one another, albeit Sikes' footwork followed a compressed meter whenever he would dig back into the scrap-fest. In on the arms, in on the wrists were both of them. The snugness of their friction did not betray many opportunities for workable attempts, allowing the officials to involve passivity. Sikes was the first one knocked and Boykin clasped for a gut that failed to yield points.
The second period invited more of the same. No pair of eyeballs witnessing the contest could ignore the sheer tension that hung over the proceedings. There had to be another score, whatever it looked like and from wherever it came. So they resumed slugging it out, rarely deviating from the center of the surface. A two-on-one from Sikes briefly put Boykin on his heels — but the ties in this match were evaporating almost as soon as they were realized. Just past the opening minute of the second stanza, Boykin was deemed passive. The score read 1-1 with criteria belonging to Sikes, whose turn attempt was halted by Boykin. On it went, two stout competitors pummeling for all they were worth, fighting to invite even a sliver of space to flash an attempt. No such attempts were forthcoming — but then Sikes was picked to go down in the match's third par terre with a little over one minute to go. Boykin tried to soften Sikes up around the head and arm before locking. At first, the crank on his gutwrench appeared suitable — but Sikes never lost his hands and collapsed to an elbow, which is what enabled him to stay pasted for a restart. Boykin upped his pressure and movement in the race to the finish, doing all he could to create enough motion for a score of any variety. No dice. Sikes was in the trenches and not about to falter. The razor-thin triumph was all his to give NMU their second Trials-eligible athlete of the tournament.
Sikes was not quite done at the Farrell. In the bronze round stood Sergo Gogisvanidze of Georgia. Gogisvanidze, one of the last-minute foreign entrants into the Farrell, had downed Boykin in the quarterfinal but was spit into the bracket's backside by Mejia Castillo. Ketchup-city. After taking advantage of the first-period passivity/PT, Gogisvanidze required a generous amount of blood time, a matter about which he was surprisingly upset. Sikes — who had himself received a passivity chance but could not capitalize — pushed, pulled, and pummeled in the bout's waning stages as he sought attacks. Tough sledding it was, with Gogisvanidze hanging on for the 4-1 decision and Bill Farrell bronze.
Perez, Berreyesa, & Longendyke
Perez bounced back from his loss to Scott and bit down on two tough wins to come in third. Duncan Nelson (who last year trained in Ukraine) fell in the opening round to '21 Senior Trials runner-up David Stepanyan (NYAC/NTS) provided a fitful test for Perez, and so too did former age-group star Hunter Lewis (Wolfpack WC). But Perez aptly controlled both matches to collect the pair of decision wins necessary for Farrell hardware. Longendyke likewise finished the event on a high note. In the repechage, the Storm heavyweight made quick work of '21 National champ Malcolm Allen before getting past Attao via technical fall.
Out of the group of American bronze medalists, it was hard to top Berreyesa. He had started his trek in the crowded 87 kg bracket with a fall over a down-in-weight Christian Rouleau (Minnesota Storm) and was on the wrong end of a 3-2 decision to Kikiniou in the semifinal. With the revamped repechage system in effect, Berreyesa made the most out of his next opportunities. Against multi-time National Team member Carlson, a first-period arm throw propelled Berreyesa to a 5-1 victory. With bronze on the line and opposed by Kikiniou, it was another clutch sequence except later in the bout. Kikiniou had just managed to turn Berreyesa with a gutwrench — but on the former Belarusian athlete's second try, Berreyesa stepped over and held firm to pick up the win via fall.
2023 Bill Farrell Memorial
November 17 — New York, NY
FINALS RESULTS
60 kg: Yernar Fidakhmetov (KAZ) def. Randon Miranda (Unattached) 5-3
67 kg: Ryoma Hojo (JPN) def. Justus Scott (Army/WCAP) 4-0
77 kg: Payton Jacobson (Sunkist/NTS) def. Minto Maeda (JPN) 2-0
87 kg: Timothy Young (Army/WCAP) def. Ryan Epps (Army/WCAP) 6-2
97 kg: Joe Rau (TMWC) def. Kevin Mejia Castillo (HON) via forfeit
130 kg: Adam Coon (NYAC/Cliff Keen) def. Courtney Freeman (Marines) 8-0, TF
BRONZE MEDAL RESULTS
60 kg: Yernur Fidakhmetov (KAZ) def. Max Black (NMU/NTS) via fall
67 kg: Robert Perez III (Sunkist) def. Hunter Lewis (Wolfpack WC) 4-2
77 kg: Abunassyr Omirzak (KAZ) def. Ty Cunningham (NYAC/MWC) 6-3
87 kg: Andrew Berreyesa (NYAC) def. Aliaksandr Kikiniou (Poway) via fall
97 kg: Sergo Gogisvanidze (KAZ) def. George Sikes (NYAC/NTS) 4-1
130 kg: Donny Longendyke (Minnesota Storm) def. Aden Attao (Suples) 8-0, TF
New Qualifiers for 2024 US Olympic Team Trials
60 kg: Randon Miranda (Unattached)
67 kg: Justus Scott (Army/WCAP)
77 kg: Payton Jacobson (Sunkist/NTS)
87 kg: Timothy Young (Army/WCAP)
97 kg: George Sikes (NYAC/NTS)
130 kg: Courtney Freeman (Marines)



Listen to "5PM55: Recapping Final X with Dennis Hall with words from Koontz, Braunagel and Hafizov" on Spreaker.
Listen to "5PM54: WCAP's Ryan Epps and a Final X Greco-Roman Preview" on Spreaker.
Listen to "5PM53: Northern Michigan assistant Parker Betts and USMC Captain Jamel Johnson" on Spreaker.
SUBSCRIBE TO THE FIVE POINT MOVE PODCAST
iTunes | Stitcher | Spreaker | Google Play Music
Notice
: Trying to get property 'term_id' of non-object in
/home/fivepointwp/webapps/fivepointwp/wp-content/themes/flex-mag/functions.php
on line
999