NEW YORK, NY — Due to where they resided in the 60 kg bracket, National Team member Randon Miranda (Unattached) and two-time U20 World rep Max Black (NMU/NTS) entered Friday morning on a collision course and, sure enough, another clash between the two is set to unfold with the first session of wrestling having wrapped at the Farrelll.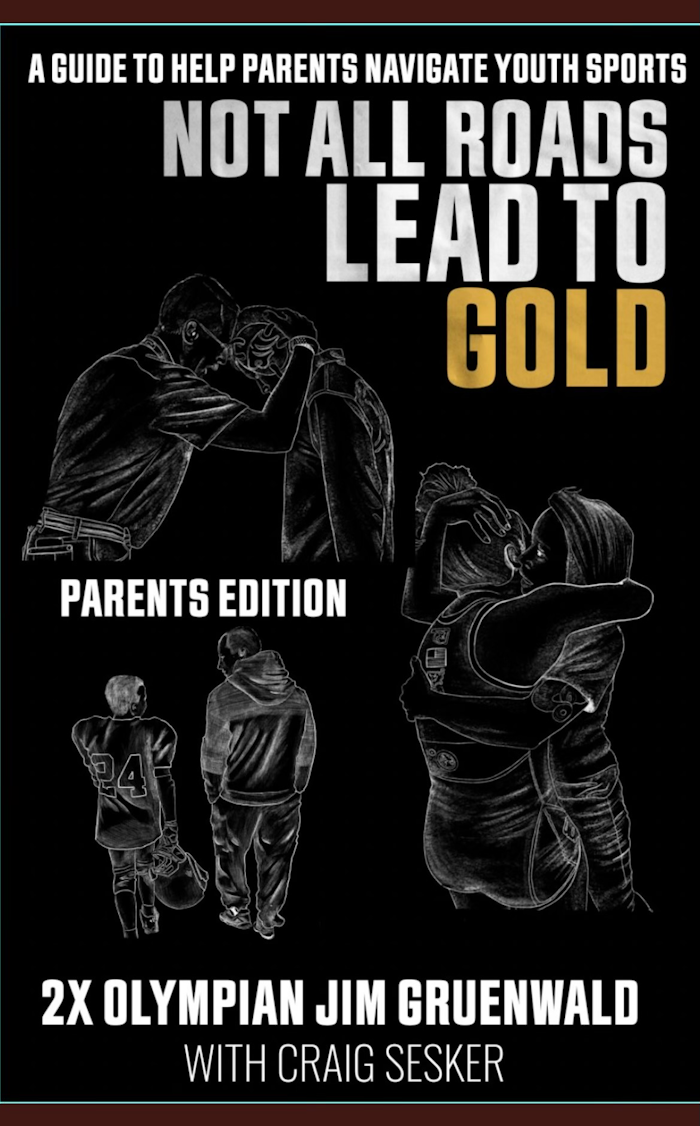 The 2023 Bill Farrell Memorial began at 9:30am ET from the New York Athletic Club in Manhattan and is streaming live on FLOWrestling.
Miranda and Black might be the headline but they are hardly the only well-known Americans in the semis. Three-time World Team member Joe Rau (97 kg, TMWC) is indeed in Midtown and will attempt to get past '18 U23 World Team member George Sikes (NYAC/NTS) with a spot in the finals on the line. 87 kilograms — perhaps the tournament's most competitive bracket, has Rich Carlson (Minnesota Storm) squaring off against '22 Final X runner-up Timothy Young (Army/WCAP); on the other side of the chart, there are two recent Final X runner-ups paired against one another: Aliaksandr Kikiniou (Poway) and Ryan Epps (Army/WCAP). Kikiniou, 43, fell to Kamal Bey (Army/WCAP) at 77 kg when they met in June; that same evening, Epps took Spencer Woods (Army/WCAP) to a third and decisive bout at 82 kg. Kikiniou edged '18 Junior World silver Andrew Berreyesa (NYAC) 3-2 in the quarterfinal; for his part, Epps turned back "Muscle" Mike Altomer (Curby 3-Style) via VSU.
Miranda started off in the round-of-16 and actually had to face Black's younger brother (and age-group prospect) Otto Black (CTT), with the latter prevailing 11-0. One round later, Billy Sullivan (Army/WCAP, up from 55 kg) stepped up to test Miranda but was soon caught in quicksand and on the wrong end of an 8-0 tech. Black began his trek in the round-of-16, as well, and earned a stoppage victory over Van Schmidt (MWC). The next match was anticipated to be a tough, back-and-forth affair with '20 U23 National champ Dylan Gregerson (Minnesota Storm) but, to the surprise of many, Black got on a roll early and eventually secured a startling 8-0 VSU.
Miranda and Black have intersected several times previously. In '22, Miranda dominated Black twice during the Senior spring selection season but Black returned the favor later on — and the two currently comprise one of the more interesting rivalries in the country, along with fellow 60 kg stars Ildar Hafizov and Dalton Roberts (both of Army/WCAP).
67 & 77 KG
More from Final X
'23 US Open champ/multi-time age-group World Teamer Robert Perez III (Sunkist) downed Logan Savvy (NYAC) and was then mired in a difficult bout with '19 U23 World Tema member Lenny Merkin (NYAC), with Merkin on the verge of potentially finding himself in position to pile on offense until a questionable call on the mat changed the dynamic. Perez subsequently scored eight unanswered points to grab the 9-4 decision. His opposition in the semifinal will be none other than Justus Scott (Army/WCAP), who has looked excellent down at 67 from 72. Scott picked up VSU's over Farokh Safaenijad (SWAT) and hyper-talented Hunter Lewis (Wolfpack WC) thus far.
'21 U23 World Team member/'21 Senior Trials runner-up David Stepanyan (67 kg, NYAC/NTS) has been on fire today — and against solid antagonists. Stepanyan defeated all three opponents leading up the semis in concise manner — Duncan Nelson, Ryan Wheeler, and Daviti Takashvili (GEO).
Like Epps and Kikiniou, both Perez and Scott advanced to Final X last season at 67 and 72 kg, respectively. Perez was ousted by Alex Sancho (Army/WCAP) whereas Scott was defeated by four-time World Team member Patrick Smith (Minnesota Storm).
Payton Jacobson (77 kg, Sunkist/NTS) has been one more in a long line of impressive USA athletes on Friday. Two matches in, two superiors — first over NMU teammate Riley Briggs, and then at the expense of fellow Wisconsinite Ashton Miess (Combat WC). Miess, who was a Fargo champ last summer, is a fast-rising prospect for the US program and this edition of the Bill Farrell Memorial represents his first major Senior international event.
Coon Meets Attao
It will be the present versus a potentially big part of the future in one of the two heavyweight semifinals as '18 World silver Adam Coon (NYAC/Cliff Keen) takes on '22 U20 World bronze Aden Attao (Suples). Coon made quick work of '21 National champ Malcolm Allen in the quarterfinal; Attao defeated Tom Foote (NYAC) and recent National runner-up West Cathcart (NYAC).
The semifinal on the bottom side of the bracket should be a good one, too — '21 Pan-Am Championships silver Donny Longendyke (Minnesota Storm) and '23 Grand Prix of Spain gold Courtney Freeman (Marines). Longendyke had originally appeared on the entry list for 97 kilos, which was an apparent registration system typo.
The semifinal round is scheduled to begin at 5:00pm (ET). Repechage in this tournament is unique. Competitors who were defeated by semifinalists will wrestle-back according to bracket size with one third-place awarded for each weight category.
2023 Bill Farrell Memorial
November 17 — New York, NY
SEMIFINAL PAIRINGS
60 kg
Randon Miranda (Unattached) vs. Max Black (NMU/NTS)
Yernar Fidakhmetov (KAZ) vs. Yernur Fidakhmetov (KAZ)
67 kg
Robert Perez III (Sunkist) vs. Justus Scott (Army/WCAP)
David Stepanyan (NYAC/NTS) vs. Ryoma Hojo (JPN)
77 kg
Payton Jacobson (Sunkist/NTS) vs. Jonathan Viruet (PUR)
Minto Maeda (JPN) vs. Abunassyr Omirzak (KAZ)
87 kg
Rich Carlson (Minnesota Storm) vs. Timothy Young (Army/WCAP)
Ryan Epps (Army/WCAP) vs. Aliaksandr Kikiniou (Poway)
97 kg
Joe Rau (TMWC) vs. George Sikes (NYAC/NTS)
Kevin Mejia Castillo (HON) vs. Sergio Gogisvanidze (GEO)
130 kg
Adam Coon (NYAC/Cliff Keen) vs. Aden Attao (Suples)
Donny Longendyke (Minnesota Storm) vs. Courtney Freeman (Marines)



Listen to "5PM55: Recapping Final X with Dennis Hall with words from Koontz, Braunagel and Hafizov" on Spreaker.
Listen to "5PM54: WCAP's Ryan Epps and a Final X Greco-Roman Preview" on Spreaker.
Listen to "5PM53: Northern Michigan assistant Parker Betts and USMC Captain Jamel Johnson" on Spreaker.
SUBSCRIBE TO THE FIVE POINT MOVE PODCAST
iTunes | Stitcher | Spreaker | Google Play Music
Notice
: Trying to get property 'term_id' of non-object in
/home/fivepointwp/webapps/fivepointwp/wp-content/themes/flex-mag/functions.php
on line
999