The first "Ranking Series" tournament of the season. It sounds nice. Sounds important. Except, "first tournament in 12 months or more" carries a higher degree of accuracy. Not as catchy, but it does aptly describe the circumstances for the overwhelming majority of the Team USA roster in Italy.
Early returns are positive thus far: three athletes are in the mix for bronze, several others put forth strong efforts, and all that rust everyone keeps mentioning is close to disappearing less than a month before the US Olympic Trials.
Day 1 of the 2021 Matteo Pellicone Memorial began at 10:30am local time (4:30am EST) and aired live in the US on FLOWrestling.
Three Going for Bronze
The first time out for two-time US World Team member Ildar Hafizov (60 kg, Army/WCAP, 5PM #1) provided a suitable litmus test. One of two Olympic Trials finalists in action on Thursday along with Joe Rau (87 kg, TMWC/IRTC, world #7, 5PM #2), Hafizov got his scores; gave up a couple of points himself; and closed the show in style opposite Manish Manish (IND). The first passivity knock was levied against Manish and Hafizov capitalized with an elevated gut; on the back-end, Manish was awarded two of his own, and the score read 5-2 entering the second frame.
The next passive went to Hafizov, and Manish attained his lock but came up empty. With just over a minute remaining in the bout, Hafizov, ahead by a pair, started zeroing in on his double overhooks. Apparently, he felt compelled to tack on more. And, he did. First, a short springboard salto for correct hold points. Back standing, and Hafizv achieved increased elevation as he took Manish head over heels for four, thus calling a halt to the proceedings at 11-3.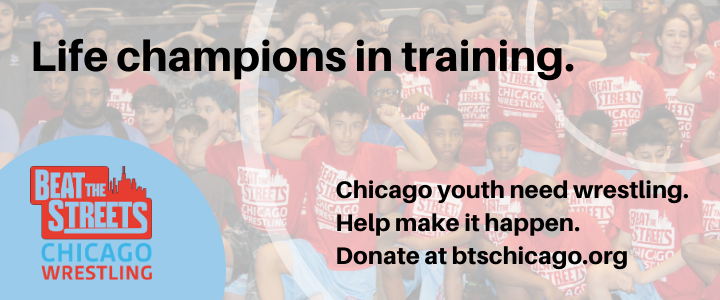 The semifinal for Hafizov offered Emin Sefershaev (RUS). Sefershaev, winner of the '20 Individual World Cup, moved up to 60 kilos at the Russian Nationals where he impressed by pushing Sergey Emelin to the brink before the new rule update got involved. Hafizov pursued two-on-ones through the early going, which gave way to a passive ding on Sefershaev. A high gut for the American didn't yield a positive and they reset. Hafizov, 33, betrayed more zeal than his opponent for the majority of the period but found difficulty turning their fleeting exchanges into amenable positional opportunities.
Things flip-flopped after the break. Sefershaev received his passive/PT chance and, after several adjustments, locked for a lift. He loaded Hafizov and arched, only to have Hafizov deftly contort to avoid the big four. Still, two points went to Sefershaev, who now enjoyed a 3-1 lead that quickly widened to 4-1 following a Hafizov step-out. It wasn't a done deal just yet. Hafizov had a decent look at an arm throw that Sefershaev bounded over in effort to stay upright. But, there would be no further scoring, depositing Hafizov into the bronze round against Zhanserik Sarsenbiyev (KAZ), who had emerged victorious over '20 U23 National Champion Dylan Gregerson (UVRTC, more on Gregerson will be available in the Friday evening recap).
"Wildman Sam" Sammy Jones (63 kg, NYAC/UVRTC) stayed in character for his first match in 15 months, a quarterfinal meeting with Italy's Giovanni Alessio. It was hectic for a few moments. Alessio darted out to a quick 3-0 advantage. Jones broke open amid an exchange for a step-out and soon added a takedown. The criteria lead was his moving towards the second, but that was just a teaser. Jones swiftly turned a takedown into a four-point combo and retained control from top; US National Team head coach Matt Lindland then yelled "Lift!" and Jones obliged by securing a side number and launching Alessio out of dodge to wrap up the 11-3 tech.
Unfortunately, a potential trip to the final for Jones was cut short in the semis. Sultan Assetuly (KAZ) secured a takedown and was then awarded two points due to a caution on Jones for finger-grabbing. Those points, plus one more from an upheld officials' review, provided Assetuly with a 5-0 lead. Assetuly piled on four more in the second after an exchange that had Jones nearly come away with a haul that would have out him square in the running. Jones did receive two during the meelee, but Assetuly still managed to walk away with a 9-2 decision. Jones is set for an opportunity to earn bronze in the afternoon session where he will greet Neeraj Neeraj (IND).
The aforementioned Rau is in the bronze match at 87 but he is likely dissatisfied with the lead-up. But perhaps not in totality. In the qualification round against Nursultan Turysnov (KAZ), Rau was back to his bullying ways, securing a gutwrench for two from the passive/PT. He was active, the Chicagoan, but not overzealous. He attempted to steer Turysnov around the mat, dividing his tactics between two-on-ones and conventional pummeling. Turysnov had no answers, and Rau moved on with a 3-0 decision.
An odd set of circumstances unfolded for Rau in the quarters. He had the first shot on top for a 1-0 lead, but then David Losonczi (HUN) took control on the scoreboard. The Hungarian nudged Rau off the boundary for a step-out. That was the initial salvo. After a reset, Losonczi soon tried to wrap the body; in response, Rau attempted to counter, came loose, and Losonczi was credited with four.
Another step-out widened Losonczi's lead to 7-1. There would be one more. Rau diligently tried to work back inside but then Lonsonczi swooped around for an additional takedown to put this one away, surprisingly, at 10-1.
Lonsonczi got past Bekhan Ozdoev (RUS) in the semifinal to therefore pull Rau back into the tournament ala repechage, but there was no match. Three-time World Team member Patrick Martinez (NYAC, 5PM #3) was a late scratch, essentially rendering his bracket spot on Thursday an automatic bye (Losonczi was originally paired with Martinez in the qualification round).
Three Day 1 Marines
Jamel Johnson (67 kg, 5PM #4) bombed Julinho Correia Dju (POR) in the round-of-16, using an emphatic lift to close the book on a runaway 12-0 tech. The quarters presented Johnson with a fun match-up: multi-time World medalist/two-time Olympian Almat Kebispayev (KAZ). And, he was in it every minute of the contest.
Johnson had worked himself into position for a throw but it wound up a land-on-top deal for Kebispayev, who took a brief 2-0 advantage. Johnson, undeterred, answered back by capitalizing on the passive, where a lift attempt/correct hold and step-out combined to deliver four points. But in the second, Kebispayev reclaimed the margin by rolling a reverse chest-wrap. The score was only 5-4, and Johnson began increasing his output even more. He seemed the fresher wrestler, but Kebispayev played it tight to hang on for the narrow decision. Kebispayev was cut down in the semis by countryman Meiirzhan Shermakhanbet, dashing Johnson's hopes of being availed a shot in the repechage.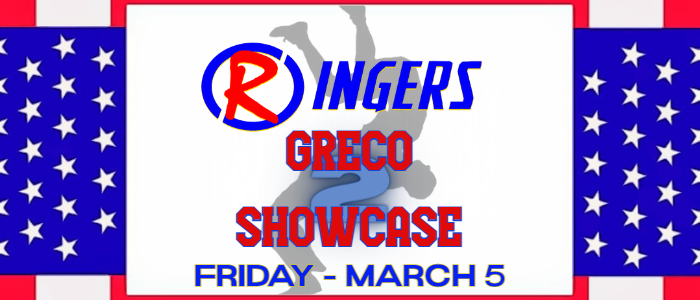 '19 World Teamer John Stefanowicz (87 kg, world #3 at 82 kg) dug in hard throughout a grinding six-minute battle with seasoned Turk Dogan Goktas to come away triumphant via criteria 1-1. "STEF" saw Ozdoev next and was unable to find a rhythm. Ozdoev, one of few Russian upper-weights who is aggressive on the feet, earned a pair of takedowns complemented by a gut (and later, a lift) to move on 8-0. But as mentioned, Ozdoev was upset by Losonczi in the semifinal, thus ending Stefanowicz's day early.
Two-time National champ Daniel Miller (97 kg, 5PM #3) started off strong by sticking to his guns in order to edge Deepanshu Deepanshu (IND) 2-1. In fact, Miller might have been even more impressive in the proceeding round. Facing off with decorated Hungarian Evrik Szillvassy — who moved to 97 from 87 during the pandemic — Miller got the better of several exchanges but found difficulty cracking open a meaningful offensive window in the second period. Szillvassy did advance to the final, which gave Miller a potential route to the bronze round. The result there wasn't what he wanted, however, as Ondrej Dadak (CRO) plodded to a 5-4 victory.
Trio of Heavyweights
'18 World silver Adam Coon (130 kg, NYAC/Cliff Keen, world #6, 5PM #1) and multi-time age-group World medalist Cohlton Schultz (Sunkist, 5PM #2) drew one another to kick things off. Normally, American pairings in the first round of an overseas tournament is a disappointment, but it was a touch more tolerable on Thursday if only due to the fact that competition has been sparse for both this season.
Schultz knocked Coon off the line and nabbed the first passivity/par terre. Similar to his October run at the Nationals, Schultz was able to achieve his lock and rotate for a turn — but he was also reversed in the process. Just prior to the break, Coon assumed a criteria lead by virtue of a step-out. The match was very tense for what was, basically, not much more than a warm-up for April.
Again, Schultz pushed and underhooked into his plow mode, putting Coon off the boundary. The score was 5-4 in his favor, but then Coon started gaining steam. First, it was takedown/gut combo that changed the momentum. Schultz hardly looked concerned as he intended to re-engage that pickaxe righty underhook. One of his strengths. Except, Coon did not plan on laying down his sword, either. Before long, he had managed to fight for a second takedown that ballooned the score to 10-5, and it was a lead he would not relinquish.
The wildcard in all of this? Zurabi Gedekhauri (RUS), who had gutted out '20 National runner-up West Cathcart (NYAC/IRTC, 5PM #6) in the prior round. Gedekhauri was Coon's quarterfinal opponent and the former Wolverine met the same fate as Cathcart.
The bronze medal round at the 2021 Matteo Pellicone Memorial begins at 6:00pm local time in Rome (12:00pm EST) and can be viewed live in the US on FLOWrestling. 
2021 Matteo Pellicone Memorial
March 4-5 — Rome, ITA
DAY 1 TEAM USA RESULTS
60 kg
Dylan Gregerson (UVRTC)
LOSS Emin Sefershaev (RUS) 5-0
LOSS Zhanserik Sarsenbiyev (KAZ) 6-2
Ildar Hafizov (Army/WCAP)
WON Manish Manish (IND) 11-3, TF
LOSS Emin Sefershaev (RUS) 4-1
vs. Zhanserik Sarsenbiyev (KAZ)
63 kg
Sammy Jones (NYAC/UVRTC)
WON Giovanni Alessio (ITA) 11-3, TF
LOSS Sultan Assetuly (KAZ) 9-2
vs. Neeraj Neeraj (IND)
67 kg
Jamel Johnson (Marines)
WON Julinho Correia Dju (POR) 12-0, TF
LOSS Almat Kebispayev (KAZ) 5-4
87 kg
Patrick Martinez (NYAC)
Joe Rau (TMWC/IRTC)
WON Nursultan Tursynov (KAZ) 3-0
LOSS David Losonczi (HUN) 10-1, TF
vs. Bekhan Ozdoev (RUS)
John Stefanowicz (Marines)
WON Dogan Goktas (TUR)
LOSS Bekhan Ozdoev (RUS) 8-0, TF
97 kg
Daniel Miller (Marines)
WON Deepanshu Deepanshu (IND) 2-1
LOSS Evrik Szilvassy (HUN) 2-1
LOSS Ondrej Dadak (CZE) 5-4
130 kg
West Cathcart (NYAC/IRTC)
LOSS Zurabi Gedekhauri (RUS) 9-0, TF
Adam Coon (NYAC/Cliff Keen)
WON Cohlton Schultz (Sunkist) 10-5
LOSS Zurabi Gedekhauri (RUS) 8-0, TF
Cohlton Schultz (Sunkist)
LOSS Adam Coon (NYAC/Cliff Keen) 10-5




Listen to "5PM44: Michael Hooker and Toby Erickson join the show" on Spreaker.
Listen to "5PM43: Christmas Time with Millersville's Kerry Regner" on Spreaker.
SUBSCRIBE TO THE FIVE POINT MOVE PODCAST
iTunes | Stitcher | Spreaker | Google Play Music
Notice
: Trying to get property 'term_id' of non-object in
/home/fivepointwp/webapps/fivepointwp/wp-content/themes/flex-mag/functions.php
on line
999