The first day of Greco-Roman at Matteo Pellicone (the first day for a lot of things, it would seem) ended with three Team USA athletes in the argument for bronze. All three came up short, two of whom in bitter-pill fashion.
The medal rounds for Day 1 of the 2021 Matteo Pellicone Memorial began at 6:00pm local time in Rome, Italy (12:00pm EST) and aired live in the US on FLOWrestling.
Two-time US World Team member Ildar Hafizov (60 kg, Army/WCAP, 5PM #1) went step-for-step with Zhanserik Sarsenbaev (KAZ) only to feel the customized sting that arrives with dropping a well-efforted bout due to a couple of positions that could have gone in either direction. It started early, very early. Shortly after the whistle, Hafizov had poured in on Sarsenbaev and the two quickly found their way to the edge in a joust that, at first glance, appeared to have Hafizov logging a step-out.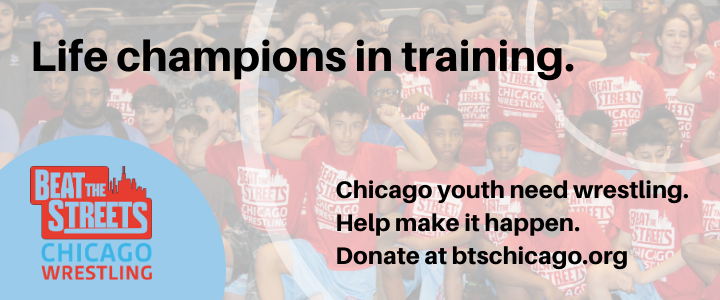 But Kazakhstan was all over it. They challenged — and won, giving Sarsenbaev the point. After the reset, speed, angles, and fleeting entries were the approach for Hafizov. Clearly more active, he was awarded the passivity/par terre chance, where that high gut of his yielded two along with a 3-1 lead. Before the good vibe could fully settle in, the tables turned. Hafizov held an overhook-headwrap position and arched; Sarsenbaev collapsed on top, coming away with exposure plus a gutwrench. Iffy, for it did betray similarities to a slip, but that wasn't the call.
The kind of tempo that should always surround match-ups pitting polished lightweight technicians against one another greeted the opening of the conclusive stanza. Hafizov remained patient yet active. His exchanges usually purport a purpose, a method to his stalking madness. Problem was Sarsenbaev had found a window towards the boundary and ambled to another takedown that pushed his margin up to four. Four. Not a dealbreaker by any stretch.
In the race to the finish, Hafizov's intensity increased, a feat made difficult by Sarsenbaev jamming up the works whenever possible. A last-ditch, white-knuckled opportunity presented itself in the form of a front headlock that was the result of a preceding attempt. Hafizov had lasered in for a high dive and bounded up to snap Sarsenbaev. He adjusted his lock intently and pulled Sarsenbaev over, gaining instant exposure. Except — the hold was scored for two, not the four Hafizov required to triumph via criteria. On the replay, it did appear close to a textbook four. USA threw the brick nearly instantaneously. Alas, the call was upheld, giving Hafizov a stinging 8-5 loss and fifth place.
Jones & Rau
It was "Wildman Sam" Sammy Jones' (63 kg, NYAC/UVRTC, 5PM #5 at 60 kg) turn shortly after Hafizov. Operating against Neeraj Neeraj (IND), Jones had a solid look at an arm spin that didn't quite hit the target to get things moving. From top par terre, Jones locked his considerably taller opponent up for a lift and walked to the boundary where he executed the hold. It was good for two, giving Jones a 3-0 lead. The height discrepancy did play a role in spaces. Neeraj bent over at the waist to meet Jones' stature; meanwhile, Jones himself observed a bent-waist stance, as well, jutting from the pocket and dealing with Neeraj's penchant for tying up the wrists. With :30 to go in the first, Neeraj caught Jones off-balance and spun for a takedown and trimmed his deficit to 3-2.
Before a minute had expired in the second period, Jones used a two-on-one to hustle Neeraj out for another point. It was tough sledding. Neeraj clamped down in the ties, disallowing Jones to find clearances. The pace began to ebb more than flow, and soon enough there was a passivity ding on Jones. Neeraj's attempt from top was defended, and back up they were with 1:10. Action picked up once again, as both wrestlers fought to claim territory. Jones pressed forward. So did Neeraj, who clambered into Jones in search of a step-out. In effort to counter, Jones locked double overs. It didn't work. Not only did Neeraj score, he was two points instead of one, for he had landed on top of Jones. The US challenged, and lost, providing Neeraj with another point in what wound up a tough 6-4 loss for Jones to cap his performance.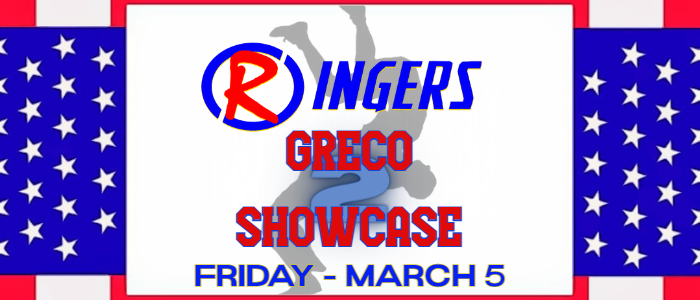 A marquee match-up awaited Joe Rau (87 kg, TMWC/IRTC, world #7, 5PM #2) in the bronze round — '18 Russian National champ Bekhan Ozdoev. It was physical to begin, with Rau hammering inside and Ozdoev content to play back whilst trying to lock on the arms for two-on-ones and drags. A brief off-balance proved the catalyst for the bout's first point. After Rau found his footing, Ozdoev was still moving forward en-route to a step-out. A reset. Rau prodded at the arms, going from Ozdoev's left appendage to the right, hoping to gain a handle. A very loose drag on the part of the Russian ignited the end sequence. Ozdoev got around back for two, locked gut, and rotated Rau thrice to clinch bronze via 8-0 tech.
Day 2 of the 2021 Matteo Pellicone Memorial begins at 10:30am local time in Rome (4:30am EST) on Friday and can be viewed live in the US on FLOWrestling.  
2021 MATTEO PELLICONE MEMORIAL
March 4-5 — Rome, ITA
DAY 1 TEAM USA RESULTS
60 KG
Dylan Gregerson (UVRTC) — 8th
LOSS Emin Sefershaev (RUS) 5-0
LOSS Zhanserik Sarsenbiyev (KAZ) 6-2
Ildar Hafizov (Army/WCAP) — 5th
WON Manish Manish (IND) 11-3, TF
LOSS Emin Sefershaev (RUS) 4-1
LOSS Zhanserik Sarsenbaev (KAZ) 8-5
63 KG
Sammy Jones (NYAC/UVRTC) — 5th
WON Giovanni Alessio (ITA) 11-3, TF
LOSS Sultan Assetuly (KAZ) 9-2
LOSS Neeraj Neeraj (IND) 6-4
67 KG
Jamel Johnson (Marines) — 8th
WON Julinho Correia Dju (POR) 12-0, TF
LOSS Almat Kebispayev (KAZ) 5-4
87 KG
Joe Rau (TMWC/IRTC) — 5th
WON Nursultan Tursynov (KAZ) 3-0
LOSS David Losonczi (HUN) 10-1, TF
LOSS Bekhan Ozdoev (RUS) 8-0, TF
John Stefanowicz (Marines) — 7th
WON Dogan Goktas (TUR) 1-1 (criteria)
LOSS Bekhan Ozdoev (RUS) 8-0, TF
97 KG
Daniel Miller (Marines) — 7th
WON Deepanshu Deepanshu (IND) 2-1
LOSS Evrik Szilvassy (HUN) 2-1
LOSS Ondrej Dadak (CZE) 5-4
130 KG
West Cathcart (NYAC/IRTC) — 12th
LOSS Zurabi Gedekhauri (RUS) 9-0, TF
Adam Coon (NYAC/Cliff Keen) — 7th
WON Cohlton Schultz (Sunkist) 10-5
LOSS Zurabi Gedekhauri (RUS) 8-0, TF
Cohlton Schultz (Sunkist) — 9th
LOSS Adam Coon (NYAC/Cliff Keen) 10-5
DAY 2 TEAM USA DRAWS
72 kg
Ray Bunker (Marines)
vs. Kaharman Kissymetov (KAZ)
vs. Cingiz Labazanov (RUS)
vs. Robert Frisch (HUN)
77 kg
Patrick Smith (Minnesota Storm)
vs. Zoltan Levai (HUN)
Peyton Walsh (Marines)
vs. Marciano Ali (PUR)
82 kg
RaVaughn Perkins (NYAC)
vs. Singh Gurpeet (IND)
Ben Provisor (NYAC)
vs. Emrah Kus (TUR)
Terrence Zaleski (Marines)
vs. Laszlo Szabo (HUN)




Listen to "5PM45: Chatting with Dennis Hall and Max Nowry" on Spreaker.
Listen to "5PM44: Michael Hooker and Toby Erickson join the show" on Spreaker.
Listen to "5PM43: Christmas Time with Millersville's Kerry Regner" on Spreaker.
SUBSCRIBE TO THE FIVE POINT MOVE PODCAST
iTunes | Stitcher | Spreaker | Google Play Music
Notice
: Trying to get property 'term_id' of non-object in
/home/fivepointwp/webapps/fivepointwp/wp-content/themes/flex-mag/functions.php
on line
999