Day 1 of the 2023 Polyak Imre Memorial, the last of United World Wrestling's standalone "Ranking Series" events of the season, saw four Americans — three of whom World Team members — take the mat in hopes of kicking off the summer's grueling training cycle with important momentum.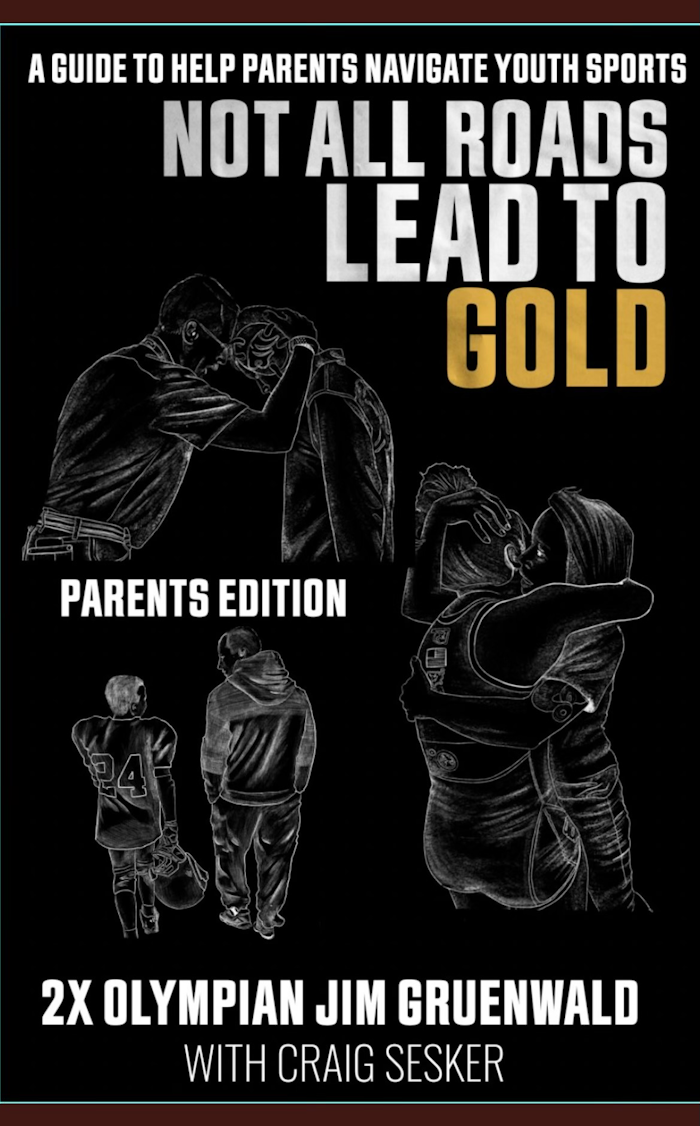 "The Swarm" Dalton Roberts (60 kg, Army/WCAP), who despite just barely missing out on making a third World Team last month has perhaps wrestled his best this very season, sure looked very much like a World-caliber contender in the qualification round against '21 European Championships bronze Ramzan Arnaut (ROU). It was a vintage Roberts performance that, if his tournament had continued, might have led to a "Ranking Series" title or medal. But unfortunately for Roberts, his victory on Saturday brought upon an untimely exit nevertheless.
Although no one could have known that by the way things unfolded.
Arnaut, the opposite of a gun-shy competitor, opened by digging underneath and nearly getting around back for a takedown. Roberts scrambled to safety and soon there was an inadvertent head clash. After the reset, Arnaut navigated to double underhooks and used the position to cut the corner for a takedown but there was no follow-up on the mat and back to the feet they were. Shortly before the break, Roberts revved his engine as both athletes jousted near the edge to score a step-out point, thus cutting his deficit to 3-1.
The whistle blew to start the second period and Arnaut hit the deck before motioning to the referee that he had been headbutted, even if there had appeared to be little to no direct contact to the area. Roberts simply shrugged and put his hands up in confusion. The match restarted with the American pouring back inside on the arms and using an arm attack to sidle around for a takedown. Additional offense from par terre was then availed when Roberts lifted Arnaut for an elevated gutwrench that yielded two. The lead was now his at 5-3. With just over a minute remaining, Roberts generated forward pressure towards the boundary to collect another step-out point to go up by three. There was no further scoring in the bout and the two-time US World Team member had earned an impressive Senior international win against a well-recognized opponent.
The stage was set for a round-of-16 showdown between Roberts and '22 World silver Edmond Nazaryan (BUL), the son of legend Armen Nazaryan. However, it would not materialize. Roberts had reportedly injured two (or more) ribs early on in the match versus Arnaut and he was medically scratched from advancing in the tournament.
Koontz, Ildar, & Xavier
Three members of the '23 United States World roster were also in action as Brady Koontz (55 kg, TMWC/Dubuque RTC), Ildar Hafizov (60 kg, Army/WCAP), and Xavier Johnson (63 kg, Army/WCAP) all saw their respective performances end without podium spots.
Koontz's bracket was divided into two pools, which allowed for him to see a minimum of three matches. In Round 1, he was put down in par terre and soon found himself on the wrong end of a 9-0 defeat at the hands of Amangali Bekbolatov (KAZ). Improvement was on the way. The second round of competition pitted Koontz against Yershin Abyir (KAZ) and it was the return of a familiar sight. Koontz was awarded the first passivity/par terre and went elbow-deep to rotate two guts en-route to a 5-0 lead. Unfortunately for Koontz, Abyir had the same idea. When passivity was lofted in the other direction for the second period, Abyir turned Koontz twice and eventually walked away with the 5-5 criteria decision.
The third round for Koontz delivered a thrill. He had a 1-1 criteria lead entering the final phase of the match when the officials gave Mahdi Ahadi Zenab (IRI) the opportunity to go on top in the third par terre. Koontz defended — but when they resumed fighting on the feet, Zenab bucked Koontz off the line for a point. But — Koontz was convinced that his singlet had been grabbed in the process and asked for a challenge. After the review, the step-out was nullified and they were back for the race to the finish. Koontz — still up by criteria — nudged Zenab out of bounds to inch ahead 2-1 with :12 left on the clock. Needing to score, Zenab level-changed on the reset but Koontz folded him up for two more points to depart from the Polyak Imre Memorial on a high note.
Hafizov engaged in a tight and tense affair with '20 European Championships bronze Erik Torba of host nation Hungary that went down to the final minute. Torba had received the first-period passivity but was unable to net a turn. The passives flipped in the second with Hafizov going to his patented high-gut lock only to have the Hungarian cling to the surface without surrendering a score. Still, the criteria advantage belonged to Hafizov as the match began to enter its waning moments. The pair were dueling in an over/under lock that of which Torba attempted to take advantage by going for a throw; Hafizov snuffed it out and nearly came away with takedown points, but Torba ambled upwards in a flash and knocked Hafizov off the line for a step-out point. Torba was later defeated by Omid Arami (IRI) to eliminate Hafizov from possible contention for bronze through the repechage.
Johnson sat in the quarterfinal waiting for the winner between '21 World Champion/'18 silver Victor Ciobanu (MDA) and '21 World bronze Murad Mammadov (AZE). Mammadov disposed of Ciobanu in lopsided fashion to make the cut.
And Johnson had his moments against Mammadov, particularly in the first period. The opening passivity/par terre shot went to Mammadov and a gutwrench was the call. He was able to crank a turn — but on the back-end, Johnson pivoted his hips and pursued to score a reversal along with his own gutwrench — and then Mammadov reversed, as well, to gain exposure points. At the end of the sequence, it was 5-3 for Azerbaijan. Johnson admirably stayed in the pocket following the early skirmish. He was doing his best to thwart the odd angles and feels from Mammadov while minding what were at times favorable positions.
Scoring was capped for Period 1 but the floodgates burst open for Mammadov in the conclusive frame. An arm-drag takedown served as the catalyst. Mammadov did not waste the opportunity to work from the mat and proceeded to turn and lift Johnson to nail down a 13-3 VSU.
Mammadov decisioned Justus Petravicius (LTU) in the semifinal, which provided Johnson the chance to work with Ciobanu in the repechage.
What started off promising ended bizarrely, if not troubling.
The former Marine made the first big impact of the match. It also didn't take long. Johnson zipped off of a collar tie to move into position for a lift. Ciobanu wanted to concede the takedown but that was not an option, as Johnson quickly locked, loaded, and hoisted to come away with a thundering four-pointer. Back standing, and, in short order, Ciobanu had secured a front headlock. He torqued the hold the requisite number of times to earn the win via technical fall — except by then, Johnson had already gone unconscious.
The training staff hurried onto the mat to tend to Johnson. Meanwhile, the US corner had challenged the sequence, anyway, claiming that Ciobanu had committed a leg foul. The challenge was won, and — after several minutes for Johnson to fully regain his senses — the match was restarted with the USA leading 4-0, as Ciobanu's succession of points was wiped off the board.
But history repeated itself.
Ciobanu once again was able to snare a front headlock on Johnson and finished in much the same way. He cranked the American over three times, four points each, and Johnson went out for a second time, with the official result being recorded as a fall. Ciobanu next gestured in a rather classless manner as the trainers tried to help Johnson sort out his bearings. The Moldovan apparently recognized how his behavior might be absorbed and decided to walk over to Johnson and assist in pulling him to his feet.
Day 2
Three weight categories down, seven more to go, as seven other members of the US World Team are slated to compete on Sunday. The pairings and full schedule can be viewed below. (*= '23 US World Team member.)
67 KG
Robert Perez III (Sunkist)
vs. Kwon Minseong (KOR)
*Alex Sancho (Army/WCAP)
vs. Adam Pohilec (HUN)
72 KG
*Patrick Smith (Minnesota Storm)
vs. Elmer Mattila (FIN)
77 KG
*Kamal Bey (Army/WCAP)
vs. Mohammad Naghousi (IRI)
RaVaughn Perkins (NYAC)
vs. Sanan Suleymanov (AZE)
82 KG
*Spencer Woods (Army/WCAP)
vs. Erik Szilvassy (HUN)
87 KG
*Zac Braunagel (IRTC)
vs. Rafiq Huseynov (AZE)
97 KG
*Joe Rau (TMWC)
vs. Markus Ragginger (AUT) or  Vahid Ghasem Abadi (IRI)
130 KG
Adam Coon (NYAC/Cliff Keen)
vs. Alin Alexuc-Ciurariu (ROU)
*Cohlton Schultz (Sunkist)
vs. Aliakbar Yousofiaahmadchali (IRI)
Sunday, July 16 (Perez, Sancho, Smith, Bey, Perkins, Woods, Braunagel, Rau, Coon, & Schultz)
10:30am-2:30pm — Qualification rounds through semifinals
5:00pm-7:00pm — Finals/bronze-medal matches
2023 Polyak Imre Memorial
July 15-16 — Budapest, HUN
TEAM USA DAY 1 RESULTS
55 kg
*Brady Koontz (TMWC/Dubuque RTC) — 5th
LOSS Amangali Bekbolatov (KAZ) 9-0, TF
LOSS Yershin Abyir (KAZ) 5-5 (criteria)
WON Mahdi Ahadi Zenab (IRI) 4-1
60 kg
Ildar Hafizov (Army/WCAP) — 18th
LOSS Erik Torba (HUN) 2-1
Dalton Roberts (Army/WCAP) — 9th
WON Ramzan Arnaut (ROU) 6-3
63 kg
Xavier Johnson (Army/WCAP) — 9th
LOSS Murad Mammadov 13-3, TF
LOSS Victor Ciobanu (MDA) via fall




Listen to "5PM55: Recapping Final X with Dennis Hall with words from Koontz, Braunagel and Hafizov" on Spreaker.
Listen to "5PM54: WCAP's Ryan Epps and a Final X Greco-Roman Preview" on Spreaker.
Listen to "5PM53: Northern Michigan assistant Parker Betts and USMC Captain Jamel Johnson" on Spreaker.
SUBSCRIBE TO THE FIVE POINT MOVE PODCAST
iTunes | Stitcher | Spreaker | Google Play Music
Notice
: Trying to get property 'term_id' of non-object in
/home/fivepointwp/webapps/fivepointwp/wp-content/themes/flex-mag/functions.php
on line
999