It was a strong second day of Greco-Roman action for Team USA at the last United World Wrestling "Ranking Series" event of the season as Kamal Bey (77 kg, Army/WCAP) advanced to the final round while Alex Sancho (67 kg, Army/WCAP) and Spencer Woods (82 kg, Army/WCAP) fought it out for bronze medals.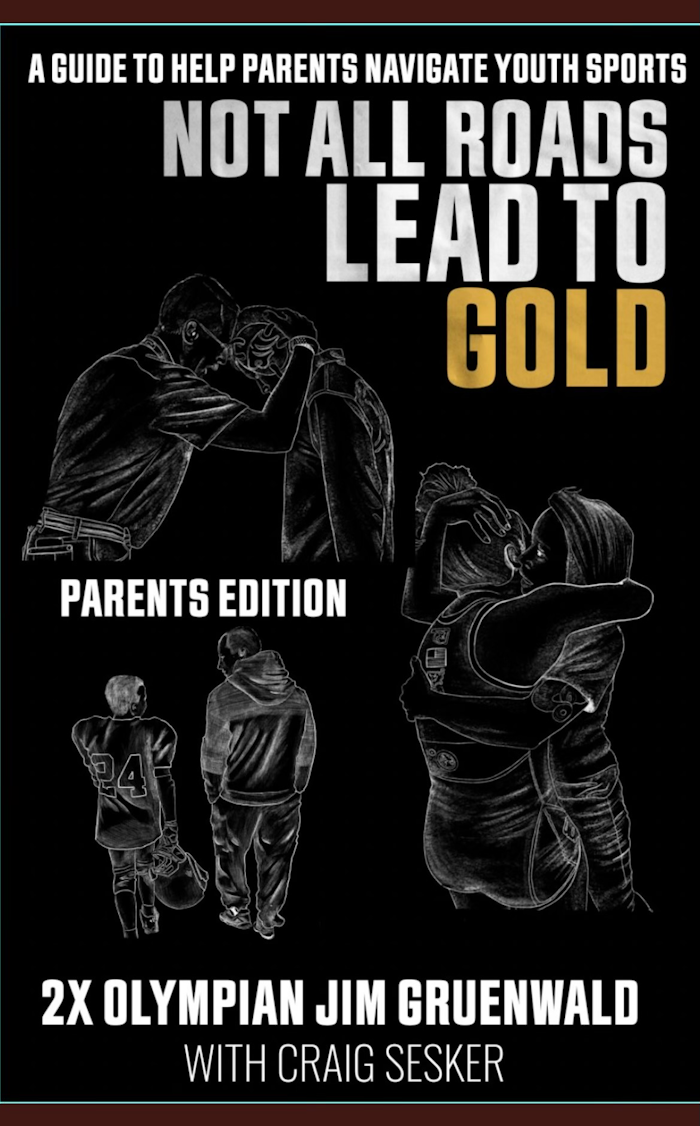 Day 2 of the 2023 Polyak Imre Memorial began at 4:30am local time from Budapest, Hungary (4:30am ET) and streamed live in the US on FLOWrestling.
Bey, 25, faced one hardened opponent after another on Sunday. He began with a 5-3 decision over top young Iranian talent and '19 U20 World champ Mohammad Naghousi, which got the ball rolling in the right direction and clearly created momentum that he would need considering the field. The round-of-16 saw Bey plug along despite being jiffed on points opposite veteran Oldrich Varga (CZE). In the first period with Varga ahead on criteria 1-1, Bey countered from par terre bottom for an apparent land-on-top two going out of bounds; the US challenged the non-call and lost, giving Varga a temporary 2-1 advantage. However, Bey would attack the edge in short order to secure a land-on-top that was scored correctly. Midway through the second period, Bey lowered his level to execute a beautiful duck-under to lift that tacked on four more, and he eventually walked away the 4-3 winner.
He kept things moving in the quarterfinal opposed by Sanchino Davitaia (GEO). Ahead 4-0, Bey converted a crisp takedown-gut combo to nail down an 8-0 VSU, which put in motion a critical contest against '22 World silver Zoltan Levai (HUN) in the semifinal. Bey and Levai had met once prior, way back in the '16 Junior World Championships, a bout that went to the Hungarian. That was not the case on Sunday. Bey had a step-out in his favor in the first period when Levai was called for passivity. There was nothing doing from par terre, but back on the feet the American delivered on a picturesque duck-under to grab a takedown that resulted in a 4-0 lead.
A step-out following a near exchange of throws at the edge in the second period provided the Army representative one more point — but Levai had closed the gap to 5-2 when passivity rang once again. Bey, still up 5-3, reversed Levai from bottom to pick up two exposure points and held his ground the rest of the way to collect an impressive 7-3 victory that put him in the final versus '21 World silver Sanan Suleymanvo (AZE), who had edged RaVaughn Perkins (NYAC) 3-1 in the round-of-16.
The preamble wore a deliberate pace to begin. They were testing one another's movements and tendencies, with Bey clawing at Suleymanov's hands as the duo cautiously gobbled up real estate. A Suleymanov underhook preceded passivity on Bey, though before they assumed static a time-out was called for ketchup on Azerbaijan. After Suleymanov's head was wrapped, he chose a low lock for a gutwrench that Bey easily floated for a reversal. Follow-up for the US was not forthcoming and a stand-up was soon ordered.
1-1 read the scoreboard heading into Period 2 with Bey up by criteria. Suleymanov was a touch more purposeful in his mechanics to start and raked double underhooks, to which Bey briefly responded with overhooks until he felt uncomfortable with the option. He was then pressured towards the line and, after nearly circling back inside, was bumped off for a step-out. Passivity favoring Suleymanov, for a second straight period, came next. He looked to lift; but as he did, Bey contorted and the hold fell apart. Another scramble: Bey exploded to his feet but Suleymanov pursued the body with his attack registering a step-out point. Down 4-1, Bey sought to open up various clearings in an effort to come up with a multi-point score. Alas, windows were difficult to discern and Suleymanov deftly deflected the charges to survive with the 4-1 decision as well as gold.
Sancho & Woods
Sancho's performance on Sunday has reinforced a previous narrative suggesting his preference for, and adaptability to, foreign competition. His first match, against Hungarian upstart Adam Pohilec, demonstrated as such. On the feet, Sancho dictated nearly each tie-up but it was par terre top for the Miamian that generated the distance necessary for victory. Sancho achieved his lock, lifted Polihec high above his own waist, and finished out of bounds but only for two points. Except, Pohilec had entangled his leg amid the maneuver, giving Sancho two more points from the caution that ultimately translated to a 5-1 decision.
Steeper was the hill in the round-of-16. The opponent, known simply as Husiyuetu of China, burst onto the scene in '22 and really made his mark earlier this year in Zagreb, where he went on a tear defeating a string of highly-established opponents en-route to gold. He then placed third at the Ibrahim Moustafa tournament in Egypt, giving him two medals from the first two ranking events of '23.
Tight and tense it was into the second period. Passivity on Husiyuetu delivered to Sancho a 1-1 criteria edge, but that was likely not going to hold up. A lift attempt from top ignited more scoring. Sancho had no choice but to elevate his lock higher than usual, but still found leverage to elevate. The finish came apart with Husiyuetu scrambling to reverse, but not before exposure points for Sancho were accomplished. But — China challenged, the call was upheld, and Sancho was awarded an additional point to make the score 4-1 in his favor. With time a factor, Husiyuetu received a second chance from par terre and was able to net a turn. A follow-up attempt at the boundary was defended by Sancho (who reversed position) but he had still surrendered a step-out. The heat was on until the whistle, with Sancho remaining upright throughout for a crucial and impressive 4-4 win.
An odd conclusion to the quarterfinal round. Sancho was leading Kwon Min-Seong (KOR, and who had earlier downed Final X runner-up Robert Perez III) 1-0 in the first period, but a point-scoring exchange cut short the match. Kwon had cartwheeled into a nifty body attack for four points — but was injured in the process with the training staff paying the most attention to his ribcage. The bout was halted soon after with Sancho moving on via injury default. In the semifinal, recent European Championships silver Joni Khetsuriani (GEO) owned a 3-0 lead in the first period and, after Sancho defended superbly from par terre bottom, level-changed into a body attack that was originally not scored due to an offensive leg foul. However, Georgia challenged the decision and won, giving Khetsuriani a 7-0 margin he would not relinquish. This relegated Sancho to the bronze round opposed by Lei Li of China.
A most unusual match for Sancho, particularly within the current rule-set. Neither athlete scored an offensive point. Sancho received the first passivity/PT opportunity but could not convert; the same was true of Li in the second. But because Li had the last point awarded, he was the 1-1 victor as Sancho officially finished in fifth-place.
Woods squared off against one of his bracket's most seasoned competitors in the quarterfinal, '17 U23 World Champion Erik Szilvassy (HUN). There was no questioning the tenacity on Woods' part, as he did his best to press Szilvassy in workable positions from the outset. Szilvassy's output was limited to a step-out point following a passive point in the first period. Woods was rewarded with his own point in the second, but there was no further scoring in the bout.
'18 U23 World Champion/'17 U23 silver Gela Bolkvadze (GEO) stood across Woods for bronze, and "The Alaskan Assassin" was undaunted by his counterpart's credentials. Instead, he gamely checked out of the box and asserted himself on the first contact. They were just beginning to work up a lather when, coming off of a fleeting exchange, Bolkvadze reached and roped a headlock. Woods was in immediate danger. There was also no escape route. Bolkvadze held position on top of a writhing Woods until the fall was called. Like Sancho, Woods closed out the 2023 Polyak Imre Memorial in fifth-place.
Perkins, Braunagel, & Rau
National Team member RaVaughn Perkins (77 kg, NYAC) was giving Suleymanov all he could handle and then some in the qualification round, but the second-period passivity changed the complexion of the contest. Suleymanov achieved his clasp, and though Perkins defended the initial gutwrench attempt, the proceeding effort resulted in a turn. Suleymanov would go on to prevail by a score of 3-1 — but since he made the final opposite Bey, it meant a repechage trip for Perkins.
Needing one win to make the bronze round, Perkins faced Jonni Sarkkinen (FIN) and went up 2-0 in the first period by virtue of a passivity point and step-out. Sarkinnen benefited from the second-period passive and made good on a gutwrench to take the lead, which represented the final 3-2 score.
Zac Scares Huseynov
Zac Braunagel (87 kg, IRTC) only had one match in Budapest, but it was a memorable one as he pressed '21 World Champion/'20 Olympic bronze Rafik Huseynov (AZE) to the brink. Braunagel, 22, was on Huseynov from the start, busying up the tie-ups and taking ground. The officials picked Huseynov to go down first but the University of Illinois wrestler could not add onto his points column. Huseynov turned it up just enough in the second period to garner a step-out point and received the near-obligatory flip of the passives to take the lead 2-1. Braunagel returned standing and pounded inside before level-changing into an attack, putting Huseynov on his heels. He snapped and pressured, doing all he could to earn a point. Meanwhile, the highly-decorated Huseynov defended the incoming fire and hung on till the final bell. Husyenov was defeated in the next round by Gurami Khetsuriani (GEO), which eliminated Braunagel from repechage.
Similar to Sancho, Joe Rau (97 kg, TMWC) has heartily enjoyed competing overseas throughout his career, and that was evident in the round-of-16 as the Chicagoan blitzed Vahid Ghasem Abadi (IRI). So full of zeal was Rau, that he had plowed Abadi towards the boundary with such ferocity that he lost his own footing and the step-out point went to Iran. He would harness the aggression in a more productive manner shortly. Abadi was dinged for passive and Rau quickly found a comfortable seating for his lock. Before long, he was cranking a succession of guts that forced the stoppage. Abadi was also somehow injured whilst getting turned, which resulted in a minutes-long delay for the traditional end-of-match histrionics.
Familiar Felix Baldauf (NOR) was up next for Rau, the two warmly greeting each other prior to combat. Nothing was doing on the feet with the passive fairy visiting Rau in the first period. Oddly, Baldauf elected to keep the action standing. They went on from there, with Rau chopping inside at the arms as neither competitor could find a handle with which to work. A level-change from Rau opened the door for Baldauf to capitalize for a takedown to make the score 3-0. When the second period arrived, so too did another passivity on Rau. And, again, Baldauf opted to remain on-the-feet. Rau dug deep in the trenches against the excellent Norwegian, but the scoring was capped and Baldauf emerged with the 4-0 nod. Georgian Nikoloz Kakhelashvili (ITA) decisioned Baldauf in the semifinal to cut the string on Rau's chances for a potential bronze through the repechage.
Perez, Smith, Coon, & Schultz
As mentioned, Perez was defeated by Min-Seong, which occurred in the opening round of the event. Four-time World Team member Patrick Smith (72 kg, Minnesota Storm) fell to Elmer Mattila of Finland, also in the qualification round. Smith had taken an early 1-0 passive lead and attempted a front headlock from par terre that broke loose, allowing Mattila to pursue and cover for two points. More were on the way, with Mattila receiving the second-period passivity/PT and executing both a lift and turn to log the VSU. Levente Levai (HUN) got past Mattila in the proceeding round to dash Smith's hopes of a repechage appearance.
Schultz Tough Against World Champion
Cohlton Schultz (130 kg, Sunkist) was clipped by '21 World Champion Aliakbar Yousofiaahmadchali (IRI) 3-1 — and two of the latter's points were via caution. Schultz used his par terre chance in the first period to torque a front headlock, only to have Yousofiaahmadchali fight the lock and rise to his feet. One point went to Iran in the second period, and that was where the score remained as the bout ebbed towards the finish. That is, until the caution. Yousofiaahmadchali was hanging over the top of Schultz's head when the call was made, due apparently to fingers. Criteria belonged to Iran at the time. Yousofiaahmadchali was ousted in the round-of-16 by countryman Amir Ghasemimonjazi, who would later come away with gold.
'18 World silver Adam Coon (NYAC/Cliff Keen) put forth an impressive display against returning World bronze Alin Alexuc-Ciurariu (ROU), albeit in an effort that would not translate to a triumph. Coon prodded in the ties with conviction and had Alexuc-Ciurariu grasping for unfavorable positions through much of the contest. Passivity went to Romania in the first period to give Coon a point; and Alexuc-Ciurariu was gifted the second-period passive for a 1-1 criteria advantage. The officials introduced a third par terre for Coon with just over a minute left in the match but he could not capitalize. A late takedown for Alexuc-Ciurariu sealed the outcome at 3-1 but all-timer Riza Kayaalp (TUR) went over the Romanian in the round-of-16 to end Coon's performance in Hungary.
2023 Polyak Imre Memorial
July 15-16 — Budapest, HUN
TEAM USA FULL RESULTS
*– '23 US World Team

55 kg
*Brady Koontz (TMWC/Dubuque RTC) — 5th
LOSS Amangali Bekbolatov (KAZ) 9-0, TF
LOSS Yershin Abyir (KAZ) 5-5 (criteria)
WON Mahdi Ahadi Zenab (IRI) 4-1
60 kg
*Ildar Hafizov (Army/WCAP) — 18th
LOSS Erik Torba (HUN) 2-1
Dalton Roberts (Army/WCAP) — 9th
WON Ramzan Arnaut (ROU) 6-3
63 kg
*Xavier Johnson (Army/WCAP) — 9th
LOSS Murad Mammadov 13-3, TF
LOSS Victor Ciobanu (MDA) via fall
67 kg
Robert Perez III (Sunkist) — 18th
LOSS Kwon Min-Seong (KOR) 11-2, TF
*Alex Sancho (Army/WCAP) — 5th
WON Adam Pohilec (HUN) 5-1
WON Husiyuetu (CHN) 4-4 (criteria)
WON Kwon Min-Seong (KOR) via inj. def.
LOSS Joni Khetsuriani (GEO) 7-0
LOSS Lei Li (CHN) 1-1 (criteria)
72 kg
*Patrick Smith (Minnesota Storm) — 13th
LOSS Elmer Mattila (FIN) 9-1, TF
77 kg
*Kamal Bey (Army/WCAP) — SILVER
WON Mohammad Naghousi (IRI) 5-3
WON Oldrich Varga (CZE) 7-3
WON Sanchino Davitaia (GEO) 8-0, TF
WON Zoltan Levai (HUN) 7-3
LOSS Sanan Suleymanov (AZE) 4-1
RaVaughn Perkins (NYAC) — 11th
LOSS Sanan Suleymanov (AZE) 3-1
LOSS Jonni Sarkinnen (FIN) 3-2
82 kg
*Spencer Woods (Army/WCAP) — 5th
LOSS Erik Szilvassy (HUN) 2-1
LOSS Gela Bolkvadze (GEO) via fall
87 kg
*Zac Braunagel (IRTC) — 18th
LOSS Rafik Huseynov (AZE) 2-1
97 kg
*Joe Rau (TMWC) — 8th
WON Vahid Ghasem Abadi (IRI) 9-1, TF
LOSS Felix Baldauf (NOR) 4-0
130 kg
Adam Coon (NYAC/Cliff Keen) — 20th
LOSS Alin Alexuc-Ciurariu (ROU) 3-1
*Cohlton Schultz (Sunkist) — 19th
LOSS Aliakbar Yousofiaahmadchali (IRI) 3-1




Listen to "5PM55: Recapping Final X with Dennis Hall with words from Koontz, Braunagel and Hafizov" on Spreaker.
Listen to "5PM54: WCAP's Ryan Epps and a Final X Greco-Roman Preview" on Spreaker.
Listen to "5PM53: Northern Michigan assistant Parker Betts and USMC Captain Jamel Johnson" on Spreaker.
SUBSCRIBE TO THE FIVE POINT MOVE PODCAST
iTunes | Stitcher | Spreaker | Google Play Music
Notice
: Trying to get property 'term_id' of non-object in
/home/fivepointwp/webapps/fivepointwp/wp-content/themes/flex-mag/functions.php
on line
999