Four of the six wrestlers who claimed USA Wrestling "stop signs" earlier this evening were first-time winners. Two were not, and one of those two couldn't have closed the show in a more impressive fashion.
The finals of the 2020 US Nationals began at 8:00pm local time from Coralville, Iowa and streamed live on FLOWrestling.
Kendrick Sanders (77 kg, NYAC/NTS) earned his third Senior crown following an explosive performance against reigning US World Team member Patrick Smith (Minnesota Storm, world #18, 5PM #1). Smith started the proceedings making hard contact in an instant, engaging Sanders in the type of bruising exchanges that usually favor the popular Minnesotan. Sanders kept his composure, however, and methodically re-engaged in the ties. He found success by slowing down the pace instead of trying to match it. Success was had with a two-on-one in spurts, and he dug a righty underhook that caused Smith to reset. On the next entry, Sanders blasted an arm throw that netted four; and when Smith bellied down, Sanders locked and rotated a pair of gutwrenches that put a halt to the bout just over :90 into the first period.


Sanders, who turned 30 in August, won his first Open title in '14, and picked up his second in the April '19 edition of the Nationals. Coming into this week, the former Northern Michigan student was #12 in our rankings, a position that is sure to change when 77 kilograms is updated.
At heavyweight, Cohlton Schultz (Sunkist, 5PM #2) became a two-time Senior champ after defeating West Cathcart (NYAC/IRTC, 5PM #7) 4-2. The contest was not without some drama. In the first period, Schultz had attempted a turn that Cathcart reversed and nearly turned into a fall. For the most part, that was the end of the suspense. Schultz re-established his base and went to work by controlling Cathcart with short underhooks and a constant chugging of the legs. The patient strategy paid dividends. Schultz earned three step-outs between the middle of the first and the waning stages of the second to wrap up a 4-2 decision.
67 kilograms has been a consistently-thrilling weight category for the US over the past year (or season, if you prefer), and the final earlier tonight — though brief — demonstrated why. '18 Junior World Team Trials champ "Mr. Fantastic" Benji Peak (Sunkist/NTS) sped into the history books with a glimmering showing against former NMU training partner/'19 National runner-up Calvin Germinaro (Minnesota Storm, 5PM #8). The thought entering this match was offense, for both athletes. Peak tends to be a run-on scorer, the type who adds points in bunches; Germinaro, too, just in a more volatile manner. Except on Friday night, Germinaro didn't have a chance to get started. Following a takedown, Peak locked for a side lift that ended out of bounds and with Germinaro having defended. But — Peak felt defensive legs were involved, so he challenged the non-call — and won.
That meant a restart from par terre bottom for Germinaro. As soon as the whistle blew, Peak re-locked and hoisted a side lift, and then emphatically deposited Germinaro to the mat for four. That was it. Germinaro, who maintains a friendship with Peak, couldn't help but laugh and share in the excitement. Peak was all adrenaline, the pair embraced, and the whole scene made for one of the best moments wrestling in this country has enjoyed in over half a year.
Thomsen, Boykin, & Vera
Alex Thomsen (Nebraska WTC) started Friday hot, and ended it that way. First was a defeat of '19 Fargo champ Camden Russell (MWC), then an out-of-nowhere victory over National Team member Taylor LaMont (Sunkist, 5PM #8), and a dominant showing against Chance Rich (Roadrunner WC) in the semis. Standing across Friday evening was Mosha Schwartz (UA), the '16 Cadet World Teamer and high-profile prospect in his own right. Which is important to remember: Schwartz's work in this tournament was equally impressive, and included a gutsy win over Randon Miranda (NYAC/CYC, 5PM #10) in the quarters, and a tough decision against Dylan Koontz (TMWC/Ohio RTC) that punched his ticket to the final.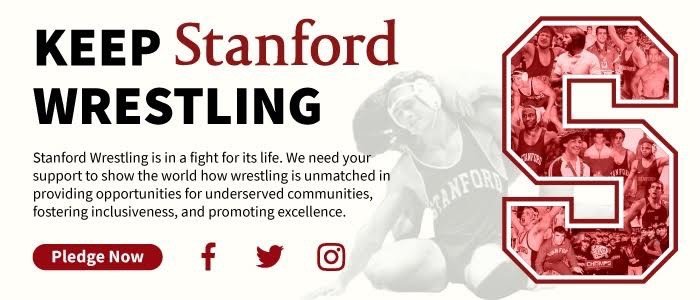 Thomsen opened the match by brandishing some of the movement that proved successful earlier in the day. Quick off-balances, invitations for scrambles, and occasional duck attempts were enough to dictate the tempo. The first score for Thomsen was a step-out. At the reset, he walked into Schwartz's body, scanning for attacks, but the Coloradan faced him rather than give up the angle. A headlock attempt from Thomsen initiated a scramble that Schwartz reversed for two. Back up, and Thomsen delivered a right underhook and collapsed Schwartz's body; there was resistance, but he stayed with it and dumped the hold over for two.
Later in the second frame, Thomsen attacked and drove Schwartz down and out for two. A subsequent reset gave way to another duck to the body, but Schwartz answered by switching his hips just in time to nab a step-out. Time was fading from the clock, and though one more score for Schwartz seemed possible, maybe it wasn't plausible. But right as the buzzer was to sound, Schwartz scrambled to an apparent match-winning takedown. The officials looked it over, and after a decent delay, they ruled in favor of Thomsen, who prevailed by a final score of 5-3.
Boykin
"Big" Nick Boykin (Sunkist, 5PM #6) isn't a "big" as he used to be at heavyweight, but he sure had a big day. Along with Thomsen, Peak, and Alan Vera, Boykin was one of the evening's first-time champs. To capture his title, Boykin had to face off with Chad Porter (Sunkist), his stablemate and fellow former Junior World Team member. An early exchange which saw Boykin defend a nifty arm spin attempt provided the first score. From then on, they jousted for position. Both appeared to have an answer for each other in the pummel, and suitable offensive looks were scarce.
The second period offered much of the same, with Boykin demonstrating a touch more zeal. A passivity/par terre chance rung in for him soon enough, but Porter aptly defended. Back on the feet, and the pace was just about even. Porter started operating with some urgency, with an causing Boykin to back out of bounds. One more pair of points for Boykin with little time remaining all but iced the result, giving the Tennessee product a well-earned and hard-fought title-clinching 5-1 win.
Vera
Offered as a sort of unofficial main event, the showdown between Alan Vera (NYAC, 5PM #4) and two-time World Team member Joe Rau (TMWC/IRTC, world #7, 5PM #1) didn't deliver the fireworks for which most hoped or expected. It was a control game from the outset. The key for Rau is often mixing brawling with opportunity. A roughhousing pace complemented by chopping underhooks and that deep staggered stance is what compels opponents to open up and betray vulnerabilities. On this night, whatever vulnerabilities Vera had were by and large indiscernible.
The first passivity/PT went to Vera, who managed to convert with one gutwrench good for a 3-0 lead. Back standing, and Rau wanted to stalk, perhaps negotiate an overextension or off-balance that might require Vera to begin having to expend more oxygen. But it was Rau who got a little long, as Vera wrapped the body. Rau had little choice other than to concede the takedown. Curiously, the official stood them up immediately, and Vera didn't have an opportunity to add to his 5-0 tally.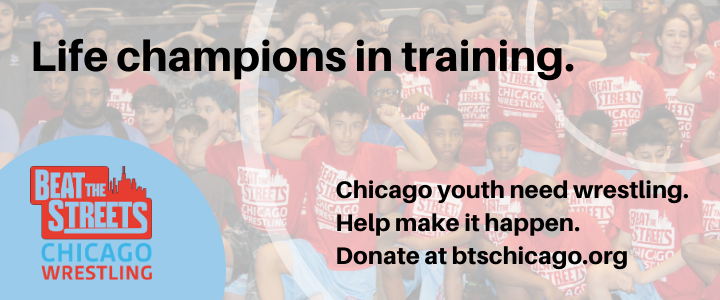 The passivity fairy sprinkled dust in Rau's direction a minute into the second. This was going to be his best shot. Rau locked gut, and Vera didn't budge. So, the Chicagoan re-locked and stepped for a high-gut-lift. It looked close for a moment, but Vera once again remained static. The clock was not on Rau's side and he needed a haul just to stay in the argument. Unfortunately for him, an exchange that resulted in an off-balance takedown for Vera put the bout out of reach. 29-year-old Vera, who is expected to become eligible to compete in the Olympic Trials virtually any day now, wins his first National tournament by defeating the country's top-ranked athlete in his weight category for a second-straight time.
2020 US Nationals
October 9 — Coralville, Iowa
FINALS RESULTS
60 kg: Alex Thomsen (Nebraska WTC) def. Mosha Schwartz (UA) 6-3
67 kg: Benji Peak (Sunkist/NTS) def. Calvin Germinaro (Minnesota Storm, 5PM #8) 8-0, TF
77 kg: Kendrick Sanders (NYAC/NTS, 5PM #12) def. Patrick Smith (Minnesota Storm, world #18, 5PM #1) 8-0, TF
87 kg: Alan Vera (NYAC, 5PM #4) def. Joe Rau (TMWC/IRTC, 5PM #4) 7-1
97 kg: Nick Boykin (Sunkist, 5PM #6) def. Chad Porter (Sunkist, 5PM #9) 5-1
130 kg: Cohlton Schultz (Sunkist, 5PM #2) def. West Cathcart (NYAC/IRTC, 5PM #7) 4-2
3RD PLACE RESULTS
60 kg: Taylor LaMont (Sunkist, 5PM #8) def. Chance Rich Roadrunner WC) 8-0, TF
67 kg: Lenny Merkin (NYAC/NJRTC) def. Anthony Abidin (West Point WC) 10-0, TF
77 kg: Alec Ortiz (Minnesota Storm) def. Peyton Robb (Nebraska WTC) 6-1
87 kg: Zach Braunagel (IRTC) def. Marcus Finau (NYAC) 6-2
97 kg: Braxton Amos (Badger RTC) def. Jeremiah Imonode (West Point WC) 8-0, TF
130 kg: Donny Longendyke (Minnesota Storm, 5PM #8) def. Tanner Farmer (IRTC) 3-1
5TH PLACE RESULTS
60 kg: Randon Miranda (NYAC/CYC, 5PM #10) def. Dylan Koontz (TMWC/Ohio RTC) 9-0, TF
67 kg: Nolan Baker (NYAC, 5PM #7) def. Jessy Williams (NYAC/Spartan RTC, 5PM #11) via fall
77 kg: Ryan Epps (Minnesota Storm) def. Zach Grimes (SWAT) 9-0, TF
87 kg: Christian DuLaney (Minnesota Storm) def. Trent Munoz (UA) via inj. default
97 kg: Brady Vogel (UA) def. John Kent (UA) via fall
130 kg: Luke Luffman (IRTC) def. Malcolm Allen (LOG) 8-0, TF
7TH PLACE
60 kg: Brady Koontz (TMWC/Ohio RTC, 5PM #12) def. Conor Knopick MWC) 10-2, TF
67 kg: Jasiah Williams (CSU-Pueblo) def. Duncan Nelson (UA) 8-0, TF
77 kg: Fritz Schierl (TMWC/Ohio RTC) def. Eddie Smith (Dubuque WC) 9-0, TF
87 kg: Lukas Poloncic (Minnesota Storm) def. John Hagey (505 WC) 10-0, TF
97 kg: Denzel Mabry (UA) def. Nino Bonnacorsi (Pitt WC) via inj. default
130 kg: Zach Shrader (UA) def. Austin Emerson (Nebraska WTC) via inj. default


Listen to "5PM40: Sam Hazewinkel and Jesse Porter" on Spreaker.
SUBSCRIBE TO THE FIVE POINT MOVE PODCAST
iTunes | Stitcher | Spreaker | Google Play Music
Notice
: Trying to get property 'term_id' of non-object in
/home/fivepointwp/webapps/fivepointwp/wp-content/themes/flex-mag/functions.php
on line
999