Morgan Flaharty (67 kg, NYAC) demonstrated plenty of grit in bouncing back from an opening round loss to eventually make the bronze round today at the Haavisto Cup — but he will be going home without a piece of hardware to show for it.
The bronze medal round of the 20019 Haavisto Cup from Ilmajoki, Finland began at 6:00pm local time (11:00am EST) and was broadcast live on YouTube.


Flaharty's opponent, Emil Ziganshin (RUS), scored first on a step-out that was preceded by an off-balance. Back on the feet, they reengaged, with Flaharty looking to claw his way into position. For his part, Ziganshin didn't wait long to create opportunity. In one fell swoop, he dumped Flaharty to his back for four points; he then cranked a front headlock for another four, thus ending the match via tech.
Flaharty, who has improved markedly over the course of this quad, was attempting to earn his second overseas medal dating back to '18, when he placed second at the Sassari City International event in Italy.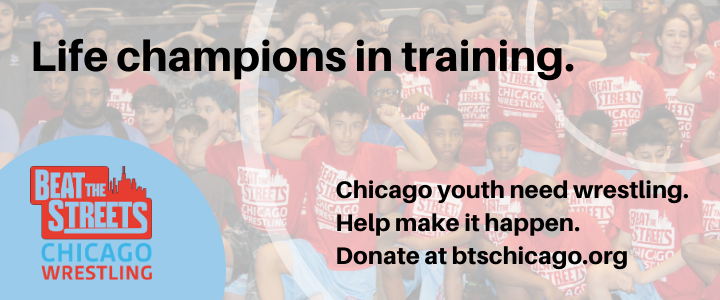 Earlier, Corey Hope (77 kg, NYAC) and Alex Mossing (77 kg, Air Force) both won their first-round matches but were defeated in the quarterfinals. However, the duo also received second chances for bronze through the repechage. Hope was stunned by Ranet Kaljola (EST), whereas Mossing was ousted by Sakke Purolainen (FIN).
Also in action for the US on Saturday were Nolan Baker (67 kg, USOPTC), Chris Rodgers (72 kg, USOPTC), Brandon Mueller (77 kg, Air Force), and Diante Cooper (130 kg, Air Force). Baker gave up an arm throw to Radion Samatov (RUS) but otherwise competed well in what was a 6-1 decision loss. Mueller fell 3-1 to Nicolae Popa of Romania, with Popa's three points coming from the first-period passive chance, which he used to net one gutwrench.
The 2019 Haavisto Cup represents the last overseas tournament for US wrestlers this calendar year. Of course, the turnaround is not lengthy, as delegations are scheduled to travel to Rome and Denmark next month.
Final results/standings will be updated later on today.
2019 HAAVISTO CUP
December 7 — Ilmajoki, Finland
TEAM USA RESULTS
67 KG
Morgan Flaharty (NYAC) — 5th
LOSS Pål-Erik Gundersen (NOR) 9-0, TF
WON Gytis Kulevicius (LTU) via fall
LOSS Emil Ziganshin (RUS) 9-0, TF
Nolan Baker (USOPTC) — 11th
LOSS Radion Samatov (RUS) 6-1
72 KG
Chris Rodgers (USOPTC) — 12th
LOSS Tomi Eronen (FIN) 13-2, TF
77 KG
Corey Hope (NYAC) — 10th
WIN Paulius Galkinas (LTU) 6-1
LOSS Albin Olofsson (SWE) via fall
LOSS Ranet Kaljola (EST) 8-0, TF
Alex Mossing (Air Force) — 9th
WIN Mikko Lytinen (FIN) 5-0
LOSS Lukas Ahlgren (SWE) 8-1
LOSS Sakke Purolainen (FIN) 12-3, TF
Brandon Mueller (Air Force) — 12th
LOSS Nicolae Popa (ROU) 3-1
97 KG
Diante Cooper (Air Force) — 6th
LOSS Lenny Berei (ROU) 9-0, TF
LOSS Alin Alexuc-Ciurariu (ROU) 8-0, TF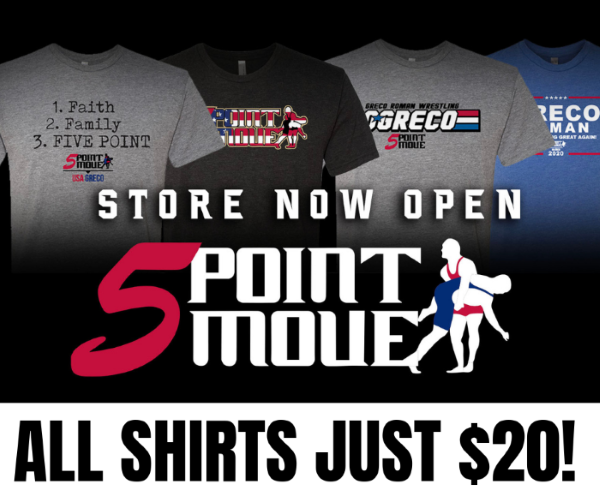 Listen to "5PM31: Happy Thanksgiving with Dennis Hall" on Spreaker.
SUBSCRIBE TO THE FIVE POINT MOVE PODCAST
iTunes | Stitcher | Spreaker | Google Play Music | RSS
Notice
: Trying to get property 'term_id' of non-object in
/home/fivepointwp/webapps/fivepointwp/wp-content/themes/flex-mag/functions.php
on line
999