With the month of March inching closer to its conclusion, it is almost time for Patrick Smith (71 kg, Minnesota Storm) to come on home. The two-time Pan Am Championships gold medalist and 2016 National Champion has been living and training in Sweden since roundabout early-January. While over in Scandinavia, Smith has been training with notable Greco-Roman athletes like former Junior World bronze medalist Zakarias Berg (85 kg, SWE, world no. 18), 2016 U23 European Championships silver medalist Alex Kessidis (80 kg, SWE, world no. 15), and 2015 U23 European silver medalist Daniel Soini (71 kg, SWE). There have been plenty of others mixed in there, as well.
Most recently, Smith persevered through a challenging bracket at the Thor Masters Invitational a few weeks ago to pick up a bronze medal, defeating US teammate Alex Sancho (NYAC-OTS) to do so. All told, Smith wrestled in two events during his time in Sweden with a heavy workload of both training and graduate coursework to occupy his time in between competitions. However, this week marks Smith's last in Sweden and once he arrives back in Minnesota it is likely going to be full-steam ahead to next month's World Team Trials. This is a man who knows how to keep busy.
Just like we did last month, we reached out to Pat Smith one more time before he says goodbye to what has been a prolonged overseas training experience. Although the primary tone of the questions is related to his time over there, there are a couple of off-topic subjects brought up just to see what he has been paying attention to back in the States. When it comes to his hometown Twins, Smith is of the optimistic sort apparently.
5PM: You put forth a really good performance in Denmark, defeating fellow American Alex Sancho to win bronze. How did it feel to make the podium at that event, especially considering you dropped your first bout and were forced to make a comeback?
Patrick Smith: Denmark was definitely a positive. The first match was definitely one that I felt I could have won, I just need to commit to more attacks and get to the body. He ended beating everyone else pretty soundly from what I remember, so it was something to build on. Coming back and getting on a roll to make the podium felt good. It's the first Senior European tournament I think I've placed in, so it was good to get that monkey off my back, so to speak.
5PM: Did having a whole load of US teammates there help take the edge off, or is that something that's not a big deal to you?
PS: It's always great to see your buddies! It was especially awesome to see the other Smith (Robby) compete again, he's a blast on trips. We were actually supposed to room together since Robby only rooms with people from Chaska, and Andy (Bisek) wasn't there so I was next in line. Coach Lindland didn't get the memo on that apparently. He (Robby) ended up rooming with Hayden (Zillmer),so  if you aren't going to pick a Chaska guy, he's pretty dang close to the real thing.
5PM: You were originally listed as an entrant for Zagreb but returned to Sweden. What happened?
PS: Nothing major, just re-evaluated with the coaches back home and decided it was best to sit that one out. We got in a good amount of matches in Denmark.
5PM: Two of your Storm teammates are competing this weekend in Hungary, Joe Rau and Malcolm Allen. It probably feels good to know that Rau is now indeed back and that Allen is getting a shot on foreign soil, right?
Patrick Smith: Three of my Storm teammates are competing in Hungary, can't forget Barrett Stanghill (80 kg)! Storm and USA Wrestling are providing our guys with some great opportunities internationally, which is crucial to growing in the sport and I think I speak for everyone when I say that we are trying to make the most out of every opportunity.
I'm obviously pumped for Joe to get back to doing what he loves most– being late for practice. Just kidding! In all seriousness though, Joe brings an awesome energy to the room everyday. He's a team guy through and through, he would even pummel with us while sitting when he was injured because he couldn't just sit there. I'm excited to get back to Minnesota and see him at full strength.
As far as Malcolm goes, I'm jealous I don't get to watch him compete. It was really fun watching him at The Open. Every experience he gets is only going to add to his arsenal. Every camp I go to overseas, or new competition I see, I feel like I always come away learning a ton. Again, like I said, it's pretty awesome that we have these opportunities.
5PM: Did you get the chance to catch any of the NCAA Division I finals?
PS: Of course I watched the finals. I bought an ESPN subscription and stayed up until like, 3:00am our time screaming at my computer for (Ethan) Lizak and (Brett) Pfarr. Probably woke up a few people in my student housing.
5PM: Have you kept up at all with the Twins' spring training progress so far? It doesn't seem so promising.
PS: (Laughs) No, I haven't actually looked into it a ton. I usually get my Twins news from the Sunday Star Tribune, they don't have that in Sweden. But you can't put too much weight into Spring Training. Heck with the Twins, you don't put too much weight into the first half. We're a second half team, everyone knows that. It's all about getting hot at the right time.
5PM: Last time we checked in, you were really enjoying your time training in Sweden with a lot of the notable talent there. What kind of difference has this prolonged stay made in your overall approach, if any?
Patrick Smith: Overall, it's been great. I picked up a lot of stuff, from technique to strength training, that I plan to bring back and incorporate into my own training. My approach will never completely change, the goal is domination, because I believe that's the best way to win. Picking up new skills, learning positions, and understanding how other people execute things are all part of that process. I'm super grateful for everyone sharing their knowledge and making me feel like a part of the team over here. There are a lot of great wrestling minds in Huddinge and Spårvägen.
Comments
comments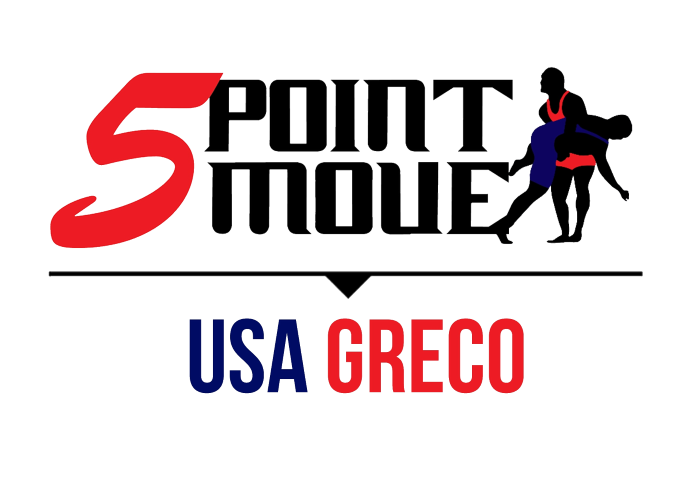 Notice
: Trying to get property 'term_id' of non-object in
/home/fivepointwp/webapps/fivepointwp/wp-content/themes/flex-mag/functions.php
on line
999