Throughout the week at the Oklahoma Regional Training Center in Broken Arrow, a special hybrid training camp has been going on featuring excellent coaching, high-level athletes, and an enthusiastic shunning of the word "quarantine".
The wrestling community in the United States, frozen in suspended animation for the better part of three months, has had to improvise. Online practices orchestrated via Zoom calls, emailed training curricula, and one impassioned "We Will Wrestle Again" meme after another on social media have acted as loose threads intended to keep wrestling's fabric stitched together. But there is no substitute for the familiar intensity and camaraderie found in wrestling rooms. And even as life is most areas of the country ever-so-slowly begins to awaken, in-person training for motivated athletes is still very much a rarity.


All of the above are why Oklahoma RTC head coach Eric Guerrero beams with gratuity. His home state has been able to open back up much more so than many others, which allowed Guerrero to facilitate an opportunity to bring a group of wrestlers together for the one thing they have all been missing for over a quarter of a year: actual live practices. Better still, he has injected a nice dose of American wrestling fusion into the ORTC's veins.
"It feels great that because of the decisions being made by our local politicians, that we have gotten to serve the wrestling community in a way that we really haven't done it before," Guerrero said on Thursday. "Whether that be adding Greco-Roman wrestlers, or providing an opportunity for people from all over the country to wrestle, I feel great."
The Greco-Roman athletes mentioned by Guerrero are all notable. 2019 World Team members and Pan-Am Olympic Qualifier heroes Joe Rau (87 kg, TMWC/IRTC, world #7) and G'Angelo Hancock (97 kg, Sunkist, world #8) have been in the mix all week. The same goes for '19 Junior World bronze Alston Nutter (67 kg, Sunkist/NTS), '18 U23 World Team member Travis Rice (60 kg, IRTC), and West Cathcart (130 kg, IRTC).
Also in attendance is Marcus Finau (NYAC), who appeared in the '13 World Team Trials finals at 96 kilos but returned to Senior action this past fall a full Olympic category lower. At the Nationals in December, Finau shook some rust off quickly and performed well, finishing with a 5-2 record good for 7th place.
"It's magical," Finau responded when asked about his decision to begin a new chapter in Senior Greco. "No matter what, one thing wrestling taught me is that you're going to be a leader. It's an individual sport but you influence many. Every athlete out there past the high school level, you're influencing a lot of people. One thing about me coming back on the mat is that I can influence in a different way. I'm not saying that I was a bad person or that I did bad things, but we all make mistakes. One thing is I'm just happy to be back. Most people don't get a first shot, or better yet, a second shot. It's just nice to be around good energy and good people, and headed in the right direction."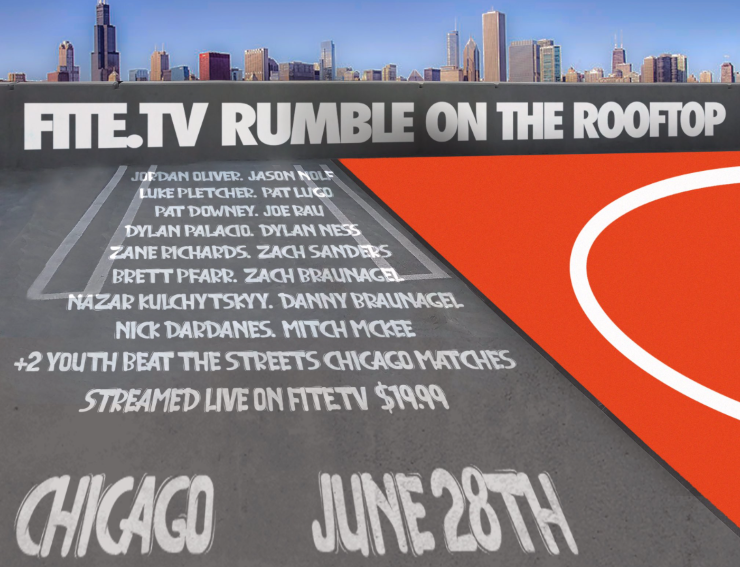 Hancock — the United States' most prolific Greco competitor the past two seasons — had been itching for contact. He was lights out at the Pan-American Championships in March, and clutch when it counted a week later at the Qualifier. But like practically everyone else stateside the past 12 weeks, he was growing weary without the ability to ply his trade. Thus, the moment Hancock learned of Guerrero's camp, he immediately hopped on-board.
"I think the biggest thing is what Coach (Bryan) Medlin said the other day, which is just being grateful," Hancock began. "Like this situation we're in. We've got this COVID-19. No one is on the mat really. I feel like it's just us, just this state right now. When I saw it (information on the camp) back home in Colorado, I saw it on FLO(Wrestling) and I was so jealous. I was like, Where's my invite? (laughs). But I made it out here and I'm just grateful to be on this mat. I love this sport. Any time I get a chance to be on the mat I feel like it's an honor."
"It's warm, but it's a blast, really," said Cathcart, who qualified for the Olympic Trials in December. "It's great to get in a new room. It's a little hotter, a little more slippery, a little less room. Working with some different partners, some different styles you're not necessarily used to seeing. You get to work on different focuses of your game that you don't with the same guy who you go with everyday."
Mixing Them Together
What Cathcart alluded to is the secondary theme of the camp, with restriction-free training occupying the top spot. Full-time Senior Greco athletes normally do not intermingle with freestyle/folkstlye competitors except on special occasions (such as at the US Olympic & Paralympic Training Center when both international styles hold camps coinciding with one another, or at RTC's when there may be a lack of partners). The current circumstances due to the pandemic have forced a natural meeting of the minds. Guerrero sees value in what Greco can bring to leg-grabbing, hence his willingness to welcome Medlin's crew; and then there is Medlin himself, an outlier in that here is a coach lauded for what he has done for Greco, yet stands equally recognized for what he has to offer on the freestyle side of the fence.
"Greco-Roman, the skills that style possesses are very instrumental to a lot of phases of wrestling," explained Guerrero, an Olympian for the US in '04. "We have to recognize that the hand-fighting, the positioning, the shoulder-fighting, the quick turn of the hips — all of those things are all part of wrestling.
"Wrestling is wrestling. We have a tendency to think of it in boxes in terms of freestyle and Greco. But if you watch some of the best wrestlers in the world, they can do it all. If you challenge them upper-body, they'll throw you. If you think you're just going to shoot in on a Greco guy, they can change levels and drop their hip very quickly if they want to. They probably have better hips than most freestylers in that regard."
Medlin agreed with Guerrero's assessment, though he takes a different angle. He opined that the folkstyle "grind mentality" can elevate a Greco wrestler's drive to succeed during practice sessions.
"I think the Greco guys, for sure, benefit from the hard training," observed Medlin. "In America, we're pretty serious about freestyle and folkstyle, so I think a lot of times they take more care and there is a little bit more emphasis on how they train, how disciplined they are and how focused they are. Look at our college athletes who are the best ones. They are the most disciplined. I think that sometimes, maybe, we don't translate that over to Greco as well. So I think these guys being around World Team members in other styles, or NCAA champs, NCAA All-Americans, Division I guys — the seriousness of the sport also translates over. That is one thing, their attitudes are contagious to one another."
For an athlete like Rice, who bypassed folkstyle following high school and went directly to Greco at Northern Michigan, working with scholastic practitioners opens his mind a little more and provides a fun and different way for him to seize on potential attacks.
"That hard hand-fighting and just knowing positions, is something that I just learned. A lot of guys when they're wrestling, they are like, Oh, I still got it. My thing is, I never had it, but I found it," laughed Rice. "It is just being aware of those positions. There is some stuff I'll be careful on with my knees. I'm just not used to twisting that way. But overall, I'll just lower my level a little bit. Just push-pull, positions. I'll just go to (arm) drags all day, and if I get a single-leg, I get a single. I'm not training to do it, so when I do it, it's pretty sweet."
Perhaps more than most US full-timers, Rau is comfortable strolling the landscape in both disciplines. In '17, he won the freestyle last chance qualifier for the World Team Trials and later went on to participate in several other tournaments where it was permitted to touch legs. And up until this spring, he was a member of the Chicago RTC at Northwestern along with Robby Smith (130 kg, NYAC), and the pair would regularly work in with the collegians. More recently, he signed to compete against '19 freestyle World Teamer Pat Downey at the Rumble on the Rooftop fundraiser scheduled for next weekend in his native Chicago.
He has never shied away from expressing what one style has to offer the other, despite that narrative not always being met with approval by some within American Greco's defiant biosphere. Right or wrong, it is all besides the point currently. Conversations surrounding folk's influence on Greco and whether or not that influence is constructive or destructive need to be tabled, at least for the moment.
"Right now, the guys who are going to get better are those whom are going to find a way to make things work," declared Rau. "Whether they have to mix it up with college guys, freestyle guys, or they are traveling to find Greco training partners at camps like this. These times are going to favor the type of athletes who don't need a perfect situation for Greco and who just get whatever work they can in. Of course, there are maybe a few training environments that maybe are safer than others. But anyone who has been training at the OTC or at NMU, and even some RTC guys, they have gyms closed and are going to have to improvise."
On the surface, Guerrero inviting a collection of Greco athletes to his facility may look like a temporary stop-gap solution. A gesture aimed at filling up his room because a virus has shut down other training centers across the nation. But that is not the case. Guerrero believes that cohesion among different styles in conjunction with providing training for Seniors and age-groupers alike, in the same environment, raises everyone's game.
"When you go into a room in 'country X' be it Russia or Iran, what you see is — and I know this specifically because we have been to the Caucus region — that once they've hit 15 (years-old), they throw them in that room with the Senior athletes and they have to fight to prove themselves," Guerrero said. "That's the model that can help that age-group progress, and maybe that's why they're winning World Championships at 18, 19-years-old. Obviously, our system is different, and we have a different system to work within, the scholastic system. But that shouldn't stop us from doing this as much as we can."
Say what you want, but in June of 2020, no one is fit to argue with him.
Joe Rau contributed to this report. 


Listen to "5PM37: The wildman Sammy Jones" on Spreaker.
SUBSCRIBE TO THE FIVE POINT MOVE PODCAST
iTunes | Stitcher | Spreaker | Google Play Music
Notice
: Trying to get property 'term_id' of non-object in
/home/fivepointwp/webapps/fivepointwp/wp-content/themes/flex-mag/functions.php
on line
999