Barrett Stanghill comes off as your average dude from Montana. He likes to hunt, fish and shoot his gun. He's also a funny guy with a laid back, yet clearly-focused approach. When he isn't spending his downtime in the great outdoors, the former Junior National Champion can be found hard at work at practice with the Minnesota Storm, one of the US' premier Greco-Roman programs. It has been going in this direction for a while, however. Stanghill began this quest before he was even out of high school, as he bolted out early to Northern Michigan, a seemingly committed lifer and he hadn't even turned 18 just yet.
Last year, the now 22-year-old Stanghill made the move from Marquette to Minneapolis to continue the hunt for not only a spot on the World Team, but he also has a trip to Tokyo on his mind a few years from now. There are some hefty tasks ahead and he knows this. It's part of the process. But it doesn't mean Stanghill is peering out into the distance. No, he feels he has a legitimate shot to make something happen soon. Like, really, really soon. Like next weekend in Las Vegas.
But before that happens, we thought it would be a good idea to see how one of the top 80 kilogram competitors in the country is doing before the main event next week and also, what he has found to be the most rewarding parts about training in Minnesota. Stanghill was candid — of course. On the level, unassuming, and enjoying the hard work Greco requires, this is one athlete who is easy to relate to.
Barrett Stanghill — 80 kg, Minnesota Storm
5PM: How did you decide on Greco full-time?
Stanghill: Well, I got into Greco after a camp at Northern. Then they asked me to come train for my Senior year of high school. Giving that up is kind of, well, I don't want to say sacrifice, but it's a sacrifice. A lot of people told me not to do it, but I love Greco because it's not the popular style here in the US, in my opinion, but it's the toughest division in the world. To all the other countries you win in Greco, you're a stud. It's the most competitive and the most popular worldwide. I like that aspect. Plus, I was naturally better at Greco and that helped facilitate the decision for me. Then, I made the move here to Storm, and here I am, still going strong.  
5PM: How has the adjustment been going from Northern Michigan to the Storm?
Barrett Stanghill: It's been amazing for me. I have Type I Diabetes, so the way the schedule works in MInnesota works better for me. We do more one day of practice then on our own. Not to say I didn't love Marquette, but it's just been a really nice transition into the new practice schedule.
5PM: What have you noticed about the improvements in your approach and technique since you've been on full-time with Storm?
Stanghill: How do I say this? There are different techniques that I've picked up working with Coach (Dan) Chandler and also, just improving previous techniques I already had. I've been able to kind of dissect how I do things and do them a little differently than I was before. That's part of the reason why everyone travels to Europe and Russia, to just pick up on little nuances and technique differences — how they're hitting things differently and sometimes, picking up some different overall training.
5PM: 80 kilos is a particularly deep weight and certainly you have your eyes on winning and making the World Team. But what is it about you and Jon Jay Chavez?
Stanghill: The first time we wrestled was in Juniors for the World Team Trials finals. I ended up taking second to him, but we like to scrap. We have really close matches and similar styles as far as that goes. We both like to keep a tight position. He's got really nice throws, but he's smart about when he attempts them. He's a fun guy to wrestle, but you get kind of frustrated, you know? Every time you lose it isn't fun, but it is what it is. They're cool Greco matches, but people aren't like, Wow those aren't huge throws those guys have, it's more that we have really good position and are just fighting to get every little possible positional advantage we can. It's always fun wrestling him.
5PM: What are the most important lessons you have learned over the past year becoming a full-fledged Senior?
Stanghill: I think the most important thing is that it's just another level of competitiveness. Everyone's talented. Every facet of your game has to be 100%. You have to have technique, you have to be in shape, and you have to have the mental attitude. The thing I've come the furthest with is mental attitude toward various matches and finishing takedowns. At the Senior level, you have to do everything right to get your point. You have to be more resilient, and you have to be able to tough it out. My mental toughness has to be on the top of its game day in and day out, but you can't let technique and conditioning fall by the wayside. You have to have all those things to compete with the big dogs. You have to.
5PM: The rules are the rules, and the rules often change. The question is, how do you make the rules work for your style?
Barrett Stanghill: It's just constantly training to whatever the rules may be and not really worrying about it. It's about turning weaknesses into strengths. The rules change constantly, but as they say, wrestling is wrestling and I think that's been showing. Constantly improving every day. Every aspect of your game has to be at the level you want to compete at. That's the thing about at the National level and the world level is even bigger. Par terre offense and defense have to be good, and you have to be good on your feet. Otherwise, you're going to get beat. You have to be good from every position.
5PM: The Hungarian Grand Prix might not have turned out how you probably hoped, but at the same time, you got a meaningful camp in over there. What are the keys to taking items you worked on in training camp and translating them over to competition?
Stanghill: The biggest things I took from the Hungarian camp was par terre mainly, with how great those guys were on top and how hard they score on the bottom. I've been trying hard to just work on par terre. Another thing the Hungarians do is that they are just excellent pummelers. I thought that was one of my stronger suits, but in comparison to them? (Laughs) There really is just a difference in their pummeling and movement. So I've been working on mine and improving my overall pummeling skills, I guess.
5PM: How would you describe yourself off the mat?
Stanghill: Off the mat I'm kind of laid back. I like to go hunting and fishing and just explore and have some fun. I try not to take things so seriously, so to speak.
5PM: What do you like to do to kind of blow off steam and clear your head?
Stanghill: Hunting and fishing is a good one. I like to talking to my mom and dad and hear friendly voices. Hearing them encouraging me in a tough sport like this is calming. I shoot my bow, I guess. Maybe a gu, I don't know (laughs).
5PM: What was the moment in your career where you realized that you could become a successful competitor on both the National and World levels?
I think in New York. I ended up taking fourth, but I felt like I lost because of my mistakes and that they could be taken care of. I felt like there was also turning point for me at Nationals when I did take third. It clicked in my head that I was right there gunning for the top. I just kept on my path, kept on improving constantly. I thought I could maybe be in that top tier with all these guys, you know?
5PM: Vegas is a little over a week away. How are you feeling as time draws closer?
Stanghill: I'm feeling good, I'm excited. 80 is a stacked weight. That definitely makes it more fun,. Obviously, all of the weights are competitive, but 80 is the real deal this year. There's a lot of top guys and a lot of guys who aren't even ranked are there to fight. That makes it really fun. Just being out there and letting the chips fall where they may, it's just a blast. I'm just really excited and ready to roll.
5PM: Of the guys at 80kg, who are you most excited to wrestle? Is there anyone you're expecting to be the most challenging?
Stanghill: If I had to pick one of the many, I would be most excited to wrestle Geordan Speiller. We've been training together here in Minnesota this week. He's fun to wrestle. He lets it fly. We always have some good battles. He teched me both times at the University Nationals, which I don't like, but I'm looking forward to getting after him. I can't say who's the biggest challenge. It's wrestling. Everyone is dangerous.
5PM: Finally, what's the plan heading forward?
Barrett Stanghill: I'm definitely going to keep training with the Storm. I'll just continue to take it year by by year and one Olympic cycle at a time.
Follow Barrett Stanghill on Twitter and Instagram to keep up with his Greco-Roman career and competitive schedule. 
SUBSCRIBE TO THE FIVE POINT MOVE PODCAST
iTunes | Stitcher | Spreaker | Google Play Music | RSS
Comments
comments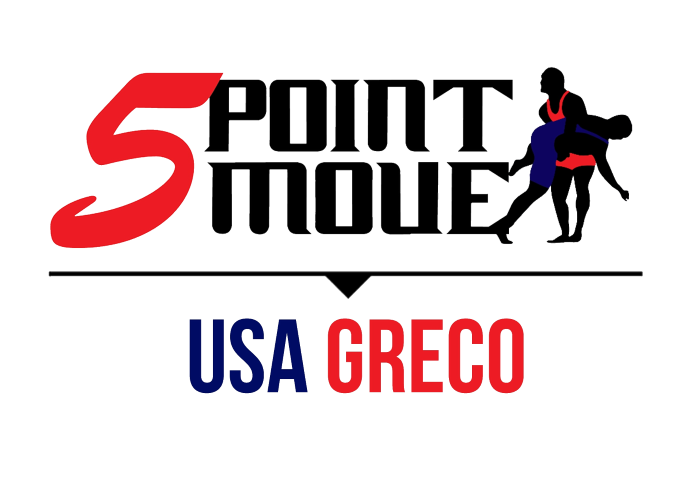 Notice
: Trying to get property 'term_id' of non-object in
/home/fivepointwp/webapps/fivepointwp/wp-content/themes/flex-mag/functions.php
on line
999