The United States is two-for-two when it comes to gold medalists after one day of action at the 2023 Pan-American Games in Santiago, Chile.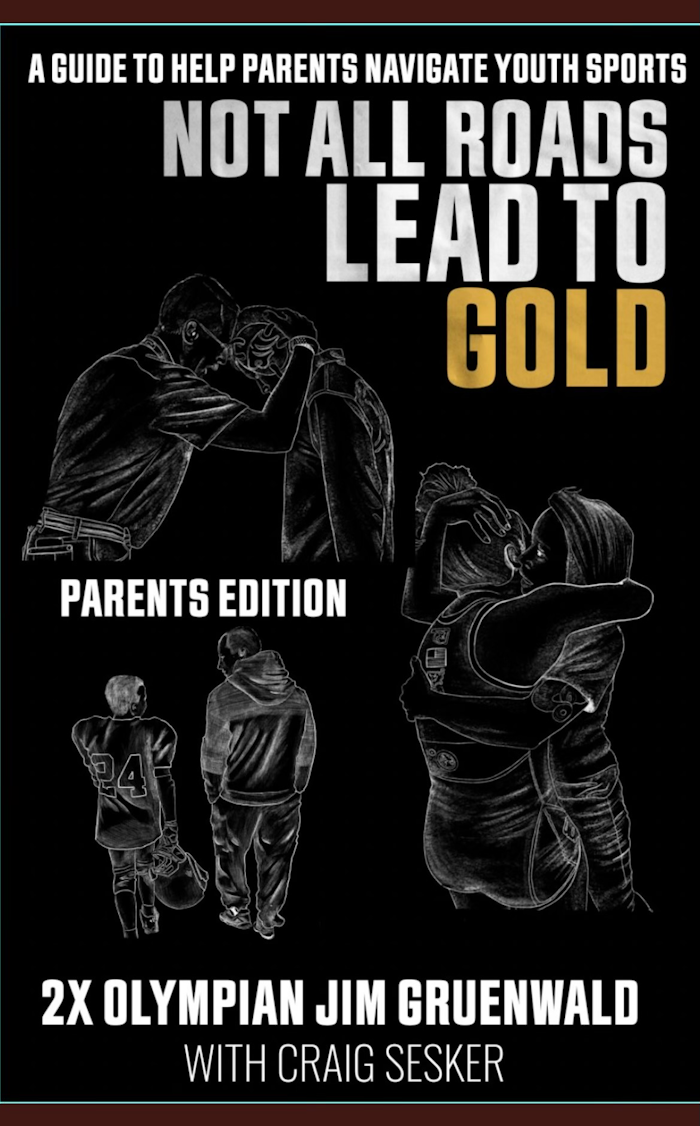 Ildar Hafizov (60 kg, Army/WCAP) and Kamal Bey (77 kg, Army/WCAP) both ran the table to give Team USA one more tournament champion than they had four years ago, when Patrick Smith (Minnesota Storm) was the lone member of the squad to come away with gold.
Hafizov
Hafizov was supposed to face Samuel Gurria Vigueras (MEX) in the quarterfinal, but there was no match as Vigueras had forfeited. That meant an automatic trip to the semifinal opposite Jeremy Peralta Gonzalez (ECU), which translated to an 8-0 VSU for the multi-time US World Teamer. Now he was on the cusp. And his opposition standing in the way of a title was significant.
Standing across the mat in the final was Cuban Kevin de Armas Rodrigues, who had downed Cristobal Nunes Torres (CHI) and Raiber Rodriguez Oroczo (VEN), respectively. News on that side of the bracket was Oroczo's opening-round defeat of returning Games silver, Dicther Toro Castaneda (COL), who had downed Hafizov in the '21 Pan-Am Championships final round and was considered a favorite to advance to the gold-medal match in this particular event once again.
With the prospect of a rematch between the two having dissipated, the stage was set for Hafizov to take on de Armas Rodrigues, the second USA versus Cuba showdown of the day. What started as a potential blow-out win for the American eventually tightened. Hafizov jumped out in front 7-0 following successive turns from par terre top but de Armas Rodrigues struck back just before the break with a four-pointer. In the second period, passivity was called on Hafizov to bring the score to 7-5, but that would be it. The Army representative defended the lock, reset on the feet, and ultimately triumphed 7-5.
"The Cubans are always tough opponents," Hafizov told USA Wrestling afterwards. "When I got a good lead on him, he tried to escape. He tried to get out off the mat. I was like, 'I'll try to finish that. I'm pretty sure I could finish there easier.' Then we started off right away in the middle, started a little bit late. And then when we got up, it was an illegal throw that I think he did. He kind of rotated my shoulder. It will probably hurt tomorrow, but right now it feels great." Of securing gold from one of the more prestigious cornerstone events in the eyes of the US program, Hafizov went on to add, "I'm proud to represent this country. Even if it's not a qualifying tournament (for the Olympics), it is still important for the country, I think for Greco especially, to have a gold medal."
Bey
The anticipation in the lead-up to Friday was that Bey would likely get past first-round draw David Choc Huoc (GUA) before having to contend with Cuba's Yosvanys Pena Flores, who has been one of the continent's most consistent, and yet still underrated performers. There was also history of which to speak involving Bey and Pena Flores. In '19, the Cuban prevailed over Bey in the Pan-Am Championships final following questionable calls on the part of the officials; but six months ago, Bey edged Pena Flores for the 77 kg crown in Buenos Aires.
Bey did not struggle with Choc Huoc and rolled to a 9-1 victory by way of technical superiority, thus delivering to him another go-round with Cuba. In a back-and-forth contest that required all six minutes, Bey claimed a 4-3 decision and a ticket to the semifinals — where it did not take too long for him to dispose of Eduardo Bernal Molina (ECU) via technical fall. Pan-American Games gold was on the line for Bey and Joilson de Brito Ramos (BRA) in the evening portion of the event. Despite coming in at only 25 years of age, de Brito Ramos is and has been known as a force with which to be reckoned, particularly for Americans, and claims several worthwhile accolades to that effect.
And, reportedly, it was de Brito Ramos who put the first points on the board with the help of an apparent lift from par terre. Bey was then staring at a 5-0 deficit — but cut into that margin quickly by intensifying his output and gashing the Brazilian to net points of his own. The walls were closing in on de Brito Ramos, who in an attempt to throw Bey was countered and put in immediate danger. Bey adjusted upon impact and held on to record the title-clinching pin.
"You have to start chipping away, right?" Bey explained following his comeback win in the final. "You have to start stacking your one's, start stacking your two's. Fortunately enough, I had a second gear. Start to get the guy opening up, moving around, and fell into my bodylocks and took the match from there." When it came to his second notable win over Pena Flores this season, which was earned in the quarterfinal round on Friday, Bey said, "It's just two competitors in there. He doesn't want to lose, he's representing his country; I don't want to lose, I'm representing my country. We were 1-1 against each other. He beat me in 2019, and I ended up beating him in '23 at the Pan-Am Championships. To beat him here just shows my growth and I will continue growing."
DAY 2
Three more United States Greco-Roman athletes will head out to the mat on Saturday — Zac Braunagel (87 kg, IRTC), Joe Rau (97 kg, TMWC), and Cohlton Schultz (130 kg, Sunkist). As with Bey and Hafizov, the trio on Day 2 of the Pan-Am Games for Team USA were all members of the nation's '23 World Team. Their opening-round draws can be found below the results from Day 1.
 Day 1 Notes:
Hafizov and Bey both earned 25 team points for the United States, which gives the delegation a 50-35 lead over Cuba entering Day 2.
67 kilograms is also scheduled to be contested on Saturday. The US does not have a competitor in this weight category. Cuba is starting '20 Olympic/'23 World Champion Luis Orta Sanchez (CUB) at 67.
The tournament was intended to stream live on the Pan-Am Sports platform, as was reported earlier this week. However, due to reasons currently unknown, the broadcast was unavailable to be viewed live online.
2023 Pan-American Games
November 3-4 — Santiago, CHI
TEAM USA DAY 1 RESULTS
60 kg: Ildar Hafizov (Army/WCAP) — GOLD
WON Samuel Gurria Vigueras (MEX) via forfeit
WON Jeremy Peralta Gonzalez (ECU) 8-0, TF
WON Kevin de Armas Rodrigues (CUB) 7-5
77 kg: Kamal Bey (Army/WCAP) — GOLD
WON David Choc Huoc (GUA) 9-1, TF
WON Yosvanys Pena Flores (CUB) 4-3
WON Eduardo Bernal Molina (ECU) 9-0, TF
WON Joilson de Brito Ramos (BRA) via fall
TEAM USA DAY 2 DRAWS
87 kg: Zac Braunagel (IRTC)
vs. Ronisson Brandao Santiago (BRA) — round-of-16
97 kg: Joe Rau (TMWC)
vs. Jose Jourdan Calderon (PUR) — quarterfinal
130 kg: Cohlton Schultz (Sunkist)
vs. Edgardo Lopez Morell (PUR) — quarterfinal



Listen to "5PM55: Recapping Final X with Dennis Hall with words from Koontz, Braunagel and Hafizov" on Spreaker.
Listen to "5PM54: WCAP's Ryan Epps and a Final X Greco-Roman Preview" on Spreaker.
Listen to "5PM53: Northern Michigan assistant Parker Betts and USMC Captain Jamel Johnson" on Spreaker.
SUBSCRIBE TO THE FIVE POINT MOVE PODCAST
iTunes | Stitcher | Spreaker | Google Play Music
Notice
: Trying to get property 'term_id' of non-object in
/home/fivepointwp/webapps/fivepointwp/wp-content/themes/flex-mag/functions.php
on line
999