The Greco-Roman brackets for the 2023 Pan-American Games, which begins this Friday in the proper style, were released earlier this evening.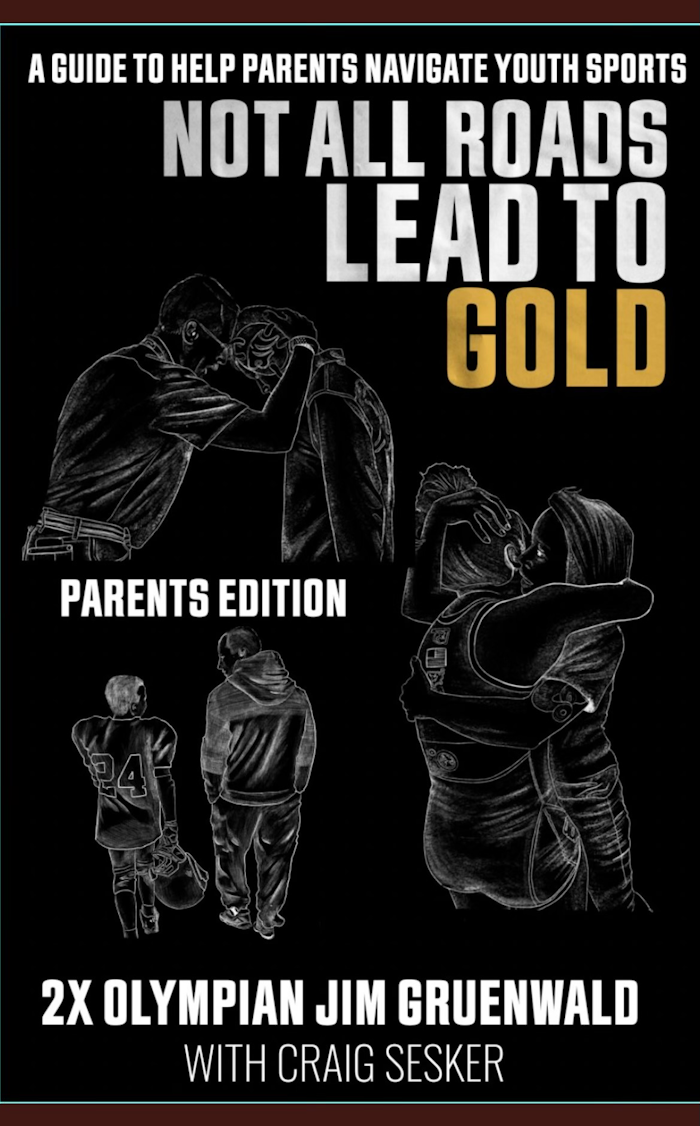 Two of the five United States athletes who are scheduled to compete will start prior to the quarterfinal round in their respective brackets. Pan-Am Games brackets are subject to random draws and are therefore not seeded.
Two-time Olympian/multi-time US World Team member Ildar Hafizov (60 kg, Army/WCAP) will begin against two-time Pan-Am Championships silver Samuel Gurria Vigueras of Mexico, who is a tough and aggressive opponent. He is a good fighter who won't wear down — but not as technical or refined as Hafizov. Should the American advance into the semifinal round (which is the expectation), the counterpart will either be Jeremy Peralta Gonzalez (ECU), Samuel Mesropyan (ARG), or Yerony Lirias Carreras (DOM). Hafizov — who was a bronze medalist at the last Pan-Am Games — holds higher billing than the aforementioned three athletes, thus rendering a finals appearance for him probable. On the bottom side of the bracket resides Dicther Toro Castaneda (COL), who has defeated Hafizov in the past and was silver at the '19 version of this tournament. Cuba's Kevin de Armas Rodrigues is likewise on the opposite side of the bracket along with Toro Castaneda.
Well-decorated Kamal Bey (77 kg, Army/WCAP) draws David Choc Huoc (GUA) in, what is technically, the round-of-16. It is a match in which Bey is seen as a strong favorite. A win against Choc Huoc would then pit Bey against Yosvanys Pena Flores of Cuba. The two are not exactly rivals, for they have not battled quite enough for that distinction — but it's close. Pena Flores edged Bey in the '19 Pan-Am Championships final (a bout marred by poor officiating) but the Army representative turned the tables this past May in a thriller en-route to his first Pan-Am gold. The athletes on the bottom half of the bracket cannot be taken lightly if Bey winds up marching to the final. Joilson de Brito Ramos (BRA), Jair Cuero Munoz (COL), and Wuileixus Rivas Espinosa (VEN) are all excellent competitors in their own right, though Bey carries more weapons in his arsenal than they do.
The tenacious yet tactical musings of Zac Braunagel (87 kg, IRTC) will be on display early as he also is slated to have his first match in the round-of-16. Ronisson Brandao Santiago (BRA) is tabbed as the opposition. In the next round, Carlos Munoz Jaramillo (COL) would await. Jaramillo has been active on the Senior level for nearly a decade and owns several pieces of Pan-Am hardware. Slotted just beneath Braunagel and, potentially, Jaramillo, is Luis Avendano Rojas of Venezuela. Avendano, 30, is a terrific athlete who is at times effectively unorthodox and can pose certain issues relative to timing and pressure-release. He has also been successful. Avendano was a gold medalist at the '19 Games and is a multi-time winner of the annual continental championships. '20 Olympian and highly-decorated Pan-Am wrestler Daniel Gregorich Hechavarria (CUB) is on the opposing side of the chart and anticipated to make the final.
Joe Rau (97 kg, TMWC), who won his third-career Pan-Am Championships in May, stares down Jose Jourdan Calderon (PUR) in the quarterfinal. A win for Rau all but guarantees a fitful challenge. In the round-of-16 on Rau's side of the bracket, newly-minted World Champion and returning Pan-Am Games gold Gabriel Rosillo Kindelan (CUB) faces Kevin Mejia Castillo (HON), with the winner of that match taking on Carlos Adames Palmer (DOM). Castillo has given Rosillo problems before in other continental events, but it would still be considered a massive upset should the Cuban not find his way to Palmer and then eventually advance to the semifinal.
'17 Cadet World Champion/two-time Junior medalist Cohlton Schultz (130 kg, Sunkist) will do battle with Edgardo Lopez Morell (PUR) in the quarterfinal and then face either Moises Perez Hellburg (VEN) or Paul Morales Bojorquez (MEX) in the semifinal. It is heavyweight, after all, which means that none of these athletes should be discounted. However, and despite the trio's experience relative to continental competition, Schultz's presence in the gold-medal match is figured to be the most plausible outcome.
But on the top side of the bracket, it is a little different. Contrary to earlier reports, four-time Olympic Champion Mijain Lopez (CUB) is not appearing in this tournament. Such news does not exactly offer much in the way of relief for the other 130's this year since Cuba's #2, Oscar Pino Hinds, is a three-time World bronze and five-time Pan-Am Championships winner. There is also this: in his first match, Pino Hinds will clash with Yasmani Acosta Fernandez (CHI), who himself holds a World bronze ('17) and in addition to for years having been a strong and viable competitor elsewhere.
2023 Pan-American Games Schedule
As reported in the latest Monday Roundup, action is scheduled to start on Friday at 10:00am local time (9:00am ET) and users will be able to watch the event live for free at this link. Registration is required.
DAY 1: Friday, November 3 (Hafizov & Bey)
10:00am — Qualification rounds and repechage
5:00pm —  Finals and bronze matches
DAY 2: Saturday, November 4 (Braunagel, Rau, & Schultz)
10:00am — Qualification rounds and repechage
5:00pm —  Finals and bronze matches



Listen to "5PM55: Recapping Final X with Dennis Hall with words from Koontz, Braunagel and Hafizov" on Spreaker.
Listen to "5PM54: WCAP's Ryan Epps and a Final X Greco-Roman Preview" on Spreaker.
Listen to "5PM53: Northern Michigan assistant Parker Betts and USMC Captain Jamel Johnson" on Spreaker.
SUBSCRIBE TO THE FIVE POINT MOVE PODCAST
iTunes | Stitcher | Spreaker | Google Play Music
Notice
: Trying to get property 'term_id' of non-object in
/home/fivepointwp/webapps/fivepointwp/wp-content/themes/flex-mag/functions.php
on line
999