The 2019 Grand Prix Zagreb Open, United World Wrestling's first Greco-Roman "Ranking Series" event of the season, has Team USA in prime position to walk away with a haul of hardware.
Day 1 saw returning Zagreb medalist and US National Team member Xavier Johnson (63 kg, Marines) look strikingly dominant at times during his march to Sunday's final, while five others remain alive for medals of their own tomorrow morning.
Wrestling began at 10:45am in Zagreb, Croatia (4:45am EST) and streamed live in the US on FLOWrestling.
Johnson didn't require a lot of time to get through his first match. Facing Irakli Dzimistarishvili (GEO), the Marine pressured his way to the first passive/par terre chance of the bout and quickly took command. He launched a straddle lift for four, re-locked, and picked up another two for a correct hold. Back on the feet and Dzimistarishvili must have felt the need to make something happen. Solid strategy. But as he went to arch back on a bodylock, Johnson easily adjusted and landed on top. It was academic. Dzimistarishvili was flat, the ref called the pin, and Johnson moved onto the quarterfinals.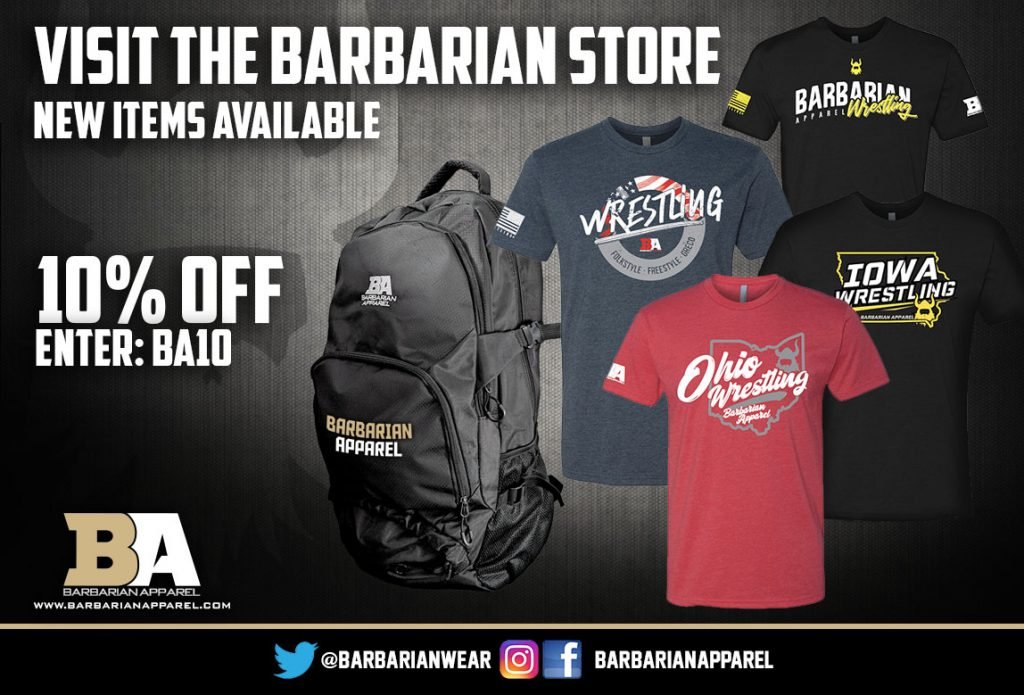 In the next round, Johnson was due to meet up with Luka Prihstal (CRO) — but Prihstal defaulted, putting the Marine straight into the semis.
It was there he met Dawid Ersetic (POL), an experienced, well-traveled Senior with numerous World Championship appearances under his belt. Ersetic was also completely outgunned. After receiving the first passivity chance of the bout, Johnson netted a turn off of a high gut. He then stepped up with a straddle lift and blasted it over for four more. Back on the feet and Johnson struck again. Ersetic had attempted to reel Johnson in for a throw with his back to the edge; as he arched — similar to his first match — Johnson collapsed on top for two (plus another from an Ersetic challenge), and that was effectively that.
Johnson guarantees the US program a medal from the event thanks to his advancement into tomorrow's final. His opponent is a tough one — 2015 Junior World bronze Islomjon Bakhramov (UZB), who defeated Travis Rice (IRTC) earlier on Saturday.
Medal Contenders
Hancock & Boykin
Things were trending in an upward direction for G'Angelo Hancock (97 kg, Sunkist) seemingly right away. Abolfazi Seyedmahdavi (IRI) was purported to offer a suitable test in the qualification round and looked viable enough in the bout's opening moments to do just that. However, Hancock confidently prodded into the tie-ups, enough to be favored when the first passivity rang in. From top par terre, Hancock locked and loaded, ultimately bombing Seyedmahdavi for a four spot. But Hancock didn't relent. Seyedmahdavi tried in vain to escape from his back, and couldn't. Hancock easily held on, and collected what was at the time, the US' third win via fall in a row.
The quarterfinals ushered in Lee Sey-Yol (KOR), an Olympian in 2012 and a Junior World silver in 2010. US fans may remember Lee from the 2017 Dave Schultz Memorial finals, where Hayden Zillmer clinched gold in the waning seconds via bodylock.
No such late-match heroics were needed in this one, although Lee presented a difficult puzzle for Hancock to solve. The American, for the second bout in a row, got the first passive. Lee survived; he jammed his elbows in whenever he could and managed to stay pasted. Late in the second, passivity went in the other direction. Hancock defended, and when they returned standing, he countered a throw attempt to jump up 3-1. As the latter stages of the match wore on, Lee began fading. And when he momentarily lost his balance, Hancock pounced right on top of him and covered for a takedown that iced the 5-1 decision.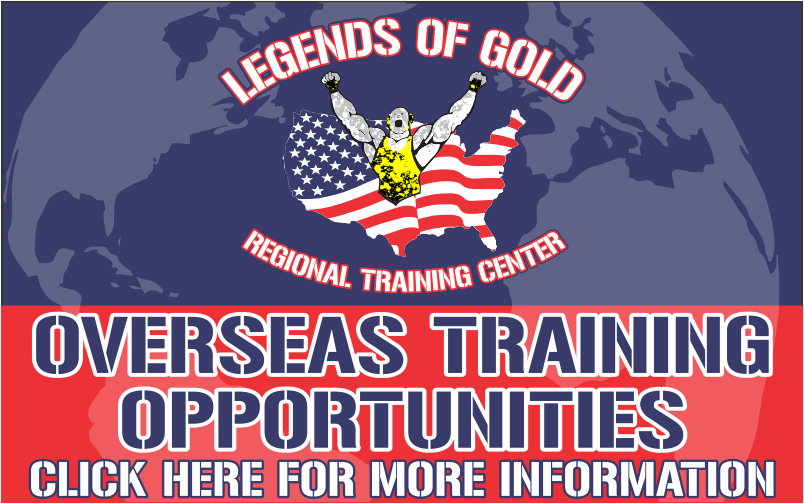 Next stood 2016 University World brone Ilya Borisov (RUS). Hancock and Borisov were already unfamiliar with each other. At the 2017 running of the Grand Prix Zagreb Open, Borisov got past Hancock via tech en-route to bronze.
This match unfolded a little differently. But not in a good way for Hancock or the US.
As was the case for his prior two matches, Hancock received the first passive point. Borisov remained static and they returned standing. With the way Hancock was competing, a drawn-out, closely-contested scuffle seemed likely. That all changed when Borisov put Hancock off of his feet with a throw.
Down 4-0, Hancock calmly re-engaged. He worked hard to find a lane to the body and he hastily pulled Borisov into his clutches. The problem? Hancock also pulled Borisov on top of him. The Russian made a few adjustments once graced with this fortuitous turn of events, eventually coming away the surprising fall.
Hancock now finds himself with an automatic berth in the bronze medal round where he will greet the winner between teammate Nick Boykin (Sunkist) and Adam Varga (HUN).
A lot of eyes were on Boykin in his first major international event at 97 kilograms and he made quite the debut. 2017 Asian Championships silver Kim-Seung-Jun (KOR) took an early 3-0 lead, but that didn't last. Right before the break, Boykin dipped to the body and nailed a takedown. In the second period, Boykin was in hot pursuit. He chased Kim down across the mat and collected his second takedown to go up 6-3. Desperation mode appeared for Kim shortly thereafter. The pair tussled hard with Kim locking for a throw. Boykin adjusted and landed on top, and the pin was called just a few moments later.
The next round gave way to Borisov in a bout that took place before Hancock got ahold of him. It didn't last long for Boykin, as the Russian scored on a takedown and rolled from there to an 8-0 victory.
But as mentioned above, since Borisov defeated Hancock, Boykin gets another shot tomorrow opposite Varga.
STEF, Radford, & Rice Also Shooting for Bronze
John Stefanowicz (82 kg), one of 11 National Team members competing for the US, scored a memorable victory early on when he edged 2018 U23 World silver Rajbek Bisultanov (DEN) on criteria. However, in the next round, World runner-up Emrah Kus (TUR) used a pair of reverse lifts to turn back the Marine 9-0. Kus went on a tear the rest of the way and made tomorrow's final, allowing Stefanowicz to get pulled back into the repechage against Jalgasbay Berdimuratov (UZB)
Both 2018 U23 World Teamer Travis Rice (63 kg) and National Team member Kevin Radford (87 kg, Sunkist) encountered tough first-round opponents and were ousted in quick fashion. Agasint Rice, Bakhramov took advantage of the first passive and strung together four guts for a 9-0 tech. Radford saw his qualification-round bout opposed by Rio Olympian and Swedish star Zackarias Berg come to an early end. Berg had stepped over on a Radford arm spin attempt before executing a throw for another four — plus two on a questionable Radford caution.
But Bakhramov and Berg are finalists, which means that Rice and Radford, like Stefanowicz, are still alive for bronze.
Rice does not have a first-round repechage match and will tangle with 2016 Golden Grand Prix silver Firuz Tukhtaev (UZB). As for Radford, he'll face off against Dogan Goktas of Turkey needing two wins to make the podium.
Kamal's Day Ends in Severe Frustration
2017 Junior World Champion Kamal Bey (77 kg, Sunkist, world no. 7) entered the 2019 Grand Prix Zagreb Open as a premier contender to walk away with legitimate "Ranking Series" points. And after he defeated a surprisingly slick Ricardo Abbrescia (ITA) 7-3 in his first match, 2018 Tbilisi Grand Prix bronze Rafael Yunusov (RUS) rang in as the next capable challenger.
In what has now become a familiar scenario, Bey was often held, blocked, and tied up, and thus unable to generate much in the way of offense. Yunusov acquired his points, all six of them, on the strength of a passive, one gut, a step-out, and a Bey caution. Bey's lone score arrived following a caution the other way. It was shades of the '18 Junior Worlds, when both Islam Opiev (RUS) and Azkhol Makhmudov (KGZ) relied heavily on supposed "negative wrestling" mechanics to stymie the American star.
They had become chippy at various times during the match, but when the conclusive whistle was about to be blown, Bey angrily went after Yunusov. He was immediately "red carded" and disqualified from further contention, which became a virtual non-issue once Yunusov was vanquished by 2016 Olympian Bozo Starcevic (CRO) in the next round.
Notes:
2017 US World Team member Ildar Hafizov (60 kg, Army/WCAP) wrestled a beautiful match against Jozsef Andrasi (HUN) in the qualification round but was on the wrong end of a (inconsistently officiated) 2-1 decision loss at the hands of Ivan Lizatovic (CRO). Coincidentally, Lizatovic also defeated Hafizov at this event two years ago.
2018 US World Team member Dalton Roberts (60 kg, NYAC/OTS) looked like he was in good shape against 2008 Olympian Virgil Munteanu (ROU) until their first-round bout began to unravel. Facing a 6-1 deficit in the second, Roberts gave up a takedown and gut that ended the match prematurely.
Three-time World Team member Patrick Martinez (87 kg, NYAC) was down 7-2 to Muhammadali Shamsiddinov (UZB), narrowed the gap to 7-5, but a furious rally towards the end of the second came up short. Shamsiddinov was defeated by Yoan Danielov (BUL) via criteria in the very next round.
Entering the tournament, the US boasted five athletes who previously earned medals in Zagreb — Johnson, RaVaughn Perkins (77 kg, NYAC), Bey, Martinez, and Daniel Miller (97 kg, Marines). Johnson is the only one of the group contending for a podium spot on Sunday.
2019 Grand Prix Zagreb Open
February 9th-10th — Zagreb, Croatia
TEAM USA DAY 1 RESULTS
60 kg
Ildar Hafizov (Army/WCAP)
WON Jozsef Andrasi (HUN) 10-0, TF
LOSS Ivan Lizatovic (CRO) 2-1
Dalton Roberts (NYAC/OTS)
LOSS Virgil Munteanu (ROU) 10-1, TF
63 kg
Xavier Johnson (Marines)
WON Irakli Dzimistarishvili (GEO) via fall
WON Luka Prihstal (CRO) via forfeit
WON Dawid Ersetic (POL) 9-0, TF
vs. Islomjon Bakhramov (UZB) in the final
Travis Rice (IRTC)
LOSS Islomjon Bakhramov (UZB) 9-0, TF
vs. Firuz Tkhtaev (UZB) for bronze
77 kg
Kamal Bey (Sunkist)
WON Riccardo Abbrescia (ITA) 7-3
LOSS Rafael Yunusov (RUS) 6-2
RaVaughn Perkins (NYAC)
LOSS Per Anders Kure (NOR) 7-5
Peyton Walsh (Marines)
LOSS Furkan Bayrak (TUR) 9-0, TF
82 kg
John Stefanowicz (Marines)
WON Rajbek Bisultanov (DEN) 4-4 (criteria)
LOSS Emrah Kus (TUR) 9-0, TF
vs. Jalgasbay Berdimuratov (UZB) in repechage
87 kg
Patrick Martinez (NYAC)
LOSS Muhammadali Shamsiddinov (UZB) 7-5
Kevin Radford (Sunkist)
LOSS Zackarias Berg (SWE) 8-0, TF
vs. Dogan Goktas (TUR) in repechage
97 kg
Nick Boykin (Sunkist)
WON Kim Seung-jun (KOR) via fall
LOSS Ilia Borisov (RUS) 8-0, TF
vs. Adam Varga (HUN) in repechage
G'Angelo Hancock (Sunkist)
WON Abolfazi Seyedmahdavi (IRI) via fall
WON Lee Se-Yeol (KOR) 5-1
vs. winner of Boykin/Adam Varga (HUN)
Daniel Miller (Marines)
LOSS Jahongir Turdiev (UZB) 6-4
CLICK HERE TO DONATE TO THE USA GRECO-ROMAN PROGRAM
Listen to "5PM21: Paul Tellgren, Ellis Coleman and Alec Ortiz stop by the Five Point Move Podcast" on Spreaker.
SUBSCRIBE TO THE FIVE POINT MOVE PODCAST
iTunes | Stitcher | Spreaker | Google Play Music | RSS
Notice
: Trying to get property 'term_id' of non-object in
/home/fivepointwp/webapps/fivepointwp/wp-content/themes/flex-mag/functions.php
on line
999